Prince : Art Official Age / PLECTRUMELECTRUM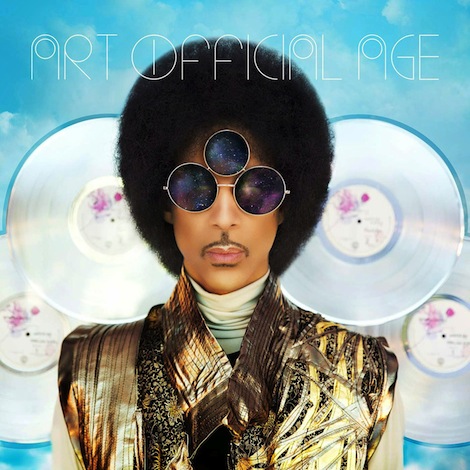 Thirty years after the release of his career-defining blockbuster film and album, Purple Rain, Prince somehow hasn't escaped the enduring ideal projected upon him as being a continually evolving artistic icon. There are plenty of perfectly good reasons for this: A restlessly creative spirit, tendencies toward the prolific, a willingness to evolve and start fresh, and the reassurance that — even after some of his worst career missteps — he's still capable of dynamic, fun and all-around enjoyable records like Musicology and 3121. But Prince is also a human being, and an imperfect one at that. He may have been responsible for at least five absolute masterpieces (by our count, with about a half dozen just bubbling under), but the more time that passes, the more distance he puts between himself and his best music. And as much as we want to see him drop another album on the level of Dirty Mind, the likelihood of that ever happening is somewhere in the neighborhood of Johnny Marr calling Morrissey to see if he wants to knock back a round at the pub.
Prince never really lost his literal groove — even 2009's generally disappointing LotusFlow3r and MPLSound supplied their funk in heavy doses — but on too many occasions in the last 15 years, he's found himself without direction, following whatever psychedelic guitar-riff muse that's speaking his secret language at any given moment. And that muse is a fickle one, too often resulting in stylized, but empty recitations of Prince tropes without the emotion or breathing room to let them land with much impact. Not that you'd ever know from his live show; his seven-encore celebrations are the stuff of legend, his Super Bowl appearance a halftime for the ages, his surprise guest appearances turn to viral headlines within an instant, and his recent club tour with 3rdEyeGirl a string of sold-out once-in-a-lifetime gigs that didn't come easy or cheap, but still brought devotees in droves.
This year has proven auspicious for Prince, however, starting off with the anniversary of his most beloved album — an album that nobody could possibly follow-up, let alone its own creator — and his unexpected reconciliation with Warner Bros. And let's not forget: Prince marked the end of his contract with Warner by releasing a three-disc box called Emancipation. His two new albums for Warner aren't called Reconciliation, but the Minneapolis funk legend sounds invigorated and energized in a way that he hasn't in at least a decade. That says a lot for a 56-year-old musician with a spotty record of late, but Prince has tapped into the kind of eccentricities and weirdness that suit him quite well on his sci-fi concept record Art Official Age and 3rdEyeGirl collaboration, PLECTRUMELECTRUM.
Similar to the division of styles Prince showcased on his two 2009 releases (not counting the Bria Valente album he produced), the two new records are split between Hendrix- and Sabbath-influenced psych-rock (PLECTRUM) and sexy, narrative-driven synth funk (Art Official Age). The former is, despite being relatively straightforward, the bigger departure from Prince's typical M.O. It's a much heavier and louder rock record than any Prince album since Chaos and Disorder, its fuzz-heavy riff approach taking more cues than usual from the classic rock canon. It works better in execution than it does as theoretical construct; "Wow" bears just as much funk and fusion in its booming alt-rock riffs than first meets the eye, while the "Iron Man"-style turns of melody transform into an unexpected party anthem with the crack of a snare. And "Fixurlifeup," which originally debuted last year, sounds even stronger after some time spent digesting it — one of the better rock songs that Prince has written in years, which doesn't say much, admittedly. Still, it works remarkably better than the goofy riff on rap in "Boytrouble," or the weirdly fluffy "Whitecaps." If it's only a handful of filler tracks that weigh the album down, however, I can live with it.
Art Official Age, on the other hand, is all over the damn place. But aside from a few plot-device narration interludes, it's a consistently thrilling listen. Corny as its "Welcome home class/ We've come a long way" intro is in opening jam "Art Official Cage," the album's thrills come at a fast clip, be it that song's nutso dialogue, the seductive funk in "Clouds," the gorgeously trippy slow-jam "Breakdown," or the classic Minneapolis sound of "The Gold Standard." By no means is Art Official Age as potent a listen as Prince has been truly capable of — "Breakfast Can Wait" is pretty silly, if fun, and I don't know why "Funknroll" had to be on both albums — but for the first time in years, Prince's flights of fancy have yielded something meaty and substantial, and for that matter, too fun not to will one's ass to shake of its own volition. These are good songs, and not just a hodgepodge of cool rhythms and guitar licks, and it's a good feeling to be able to say that in 2014.
With the shadow of Purple Rain hanging over PLECTRUMELECTRUM and Art Official Age on its 30th anniversary, it's hard not to simultaneously marvel at how strong a first seven years Prince had and be absolutely baffled by the last seven. And yet, whatever ill-advised detours Prince has taken late in his career, he still somehow ends up turning back over the horizon with some new cosmic purple spacecraft or sleek, convertible sports car — and in this case, both. Neither one is terribly practical, and from time to time it's hard not to wonder what exactly is going on here. But either way, it's a ride worth taking.
Similar Albums:


Janelle Monáe – The Electric Lady


Prince – 3121


Daft Punk – Random Access Memories
Find at: iTunes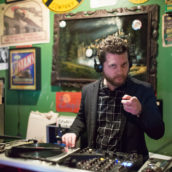 Jeff Terich
Jeff Terich is the founder and editor of Treble. He's been writing about music for 20 years and has been published at American Songwriter, Bandcamp Daily, Reverb, Spin, Stereogum, uDiscoverMusic, VinylMePlease and some others that he's forgetting right now. He's still not tired of it.