It's a tricky thing to try and capture the experience of being at a life-changing live show on tape. Given the unpredictability of live music, there's a lot of variables at play. Maybe the band is having an off night. Maybe the acoustics of the venue aren't great, or the equipment is melting down, or the energy of the crowd is lacking. A lot can go wrong, and sometimes even when it does, that can lead to a fascinating live album on its own.
At their best, however, live albums can make you feel like you're actually there—part of a communal experience, seeing and hearing something that simply reminds you of how joyous or revelatory music can be. While the marketplace has no doubt been filled with plenty of lackluster contractual obligation live shows over the past 50 years or so, the best ones are sometimes even stronger than their studio counterparts—offering radical reinterpretations of beloved songs, introducing new ones, featuring unlikely collaborations or unpredictable improvisations. Then again, sometimes, they just really rock.
As festival season gets underway this month, with SXSW and Coachella opening the floodgates for a year's worth of performances in intimate clubs, grand theaters and massive fields alike, we're offering our take on the 50 best live albums of all time.
---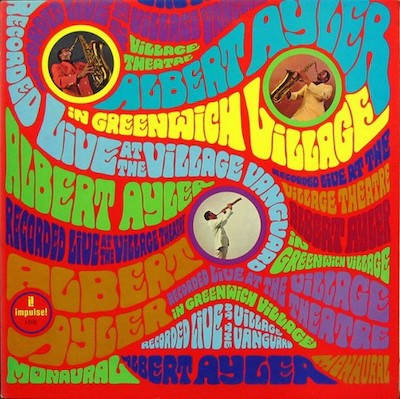 Albert Ayler – Albert Ayler in Greenwich Village
Captured in between the free-jazz exorcism of Spiritual Unity and the short-lived turn toward soul-jazz accessibility on New Grass, Albert Ayler in Greenwich Village is the definitive recording from the Cleveland-born saxophonist. Recorded in New York in winter of 1966-67, Ayler's debut for the legendary Impulse! label is a testament to the strange and emotionally resonant power of Ayler's music, at once mournful and deeply spiritual. There's both ecstasy and sadness in "For John Coltrane," a song that takes on the feeling of a deeply moving elegy in spite of being recorded while the late jazz icon was still alive. And on moments like "Our Prayer" and "Truth is Marching On," there's a joy and celebration in the ensemble's zig-zagging, unsteady marches, a counterpoint to the more darkly intense moments earlier on in the set. Ayler himself is a force, but his band—featuring two bassists, a cellist and a violinist, as well as trumpet and drums—simply overflows with sound, as if the stage simply can't contain all of the music that's coming through them. – Jeff Terich
Listen: Spotify
---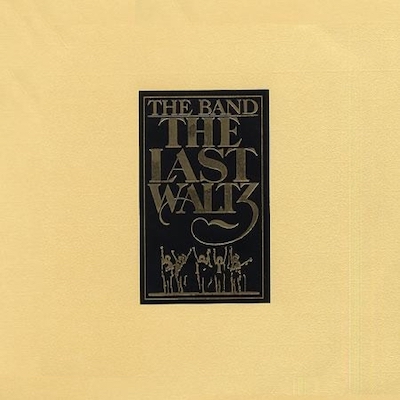 The Band – The Last Waltz
A live set even more legendary than The Band's celebrated studio albums, The Last Waltz chronicles the Canadian folk-rock icons' farewell concert, spanning more than two hours and chronicled in the Martin Scorsese-directed film of the same name. Held in San Francisco on Thanksgiving Day in 1976, the concert is a cavalcade of guest stars—Neil Young, Bob Dylan, Dr. John, Van Morrison, Ronnie Hawkins, The Staples Singers, Emmylou Harris, Eric Clapton and Muddy Waters—and it's both a joyous celebration of The Band's music and influences, as well as a bittersweet end of a legacy. As farewells go, however, it's hard to do better than this one, featuring one mesmerizing song after another, rich, soulful and even occasionally funky. What's left to do after a show like this other than gracefully walk offstage and let the memory linger? – Jeff Terich
Listen: Spotify
---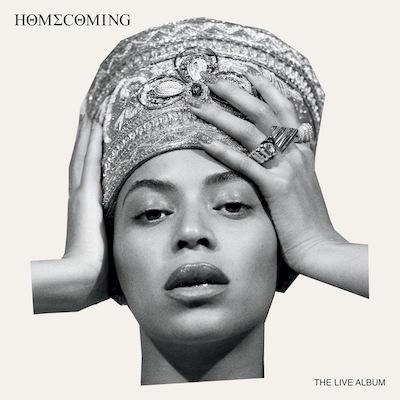 Beyoncé – Homecoming: The Live Album
Beyoncé Knowles simply doesn't have it in her to put on anything less than a spectacular show. You don't become one of the biggest stars in the world by phoning it in, and on Homecoming: The Live Album, she shows just what a festival headliner can do (the festival in this case being Coachella). She's backed by a brass band and a drumline, pays tribute to civil rights icons, reunites Destiny's Child and, naturally, Jay-Z shows up as well. It begins with "Crazy in Love"—begins! with it—and there's no low to speak of in these two hours, the entirety of which was also released as a concert film on Netflix the same year. With this performance alone, she raised the profile or renewed interest in Rebirth Brass Band, Frankie Beverly and Maze, and Anita Baker, and Google saw a spike in searches for "HBCU" after this performance. That's impact. – Jeff Terich
Listen/Buy: Spotify | Merchbar (vinyl)
---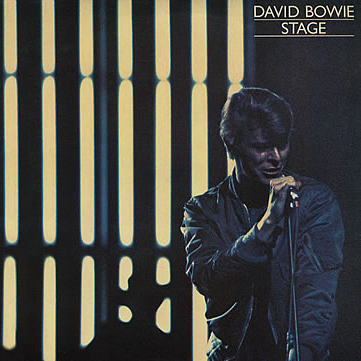 David Bowie – Stage
It is widely accepted by most astute listeners that the best period of Bowie's career (though not the only one of quality) is the Berlin trilogy, an obtusely named set of what turns out to be more like five sonically related records. Stage, in my view the greatest record under his name, is effectively a best-of played by the (objectively) best live combo he ever put together. You get the highlights of Low and "Heroes" on one disc, roaring and absolute, only for the next to meet you with half of Ziggy Stardust performed by an exponentially sharper band and the best cuts from Station to Station, perhaps his greatest studio album to those in the know. Most exhilarating is hearing those formerly studio magic-driven tracks burst to life in the hands of a band that includes Adrian Belew, a guitarist fresh from time with Frank Zappa and just about to, through his connection with Brian Eno he met via Bowie, record Remain in Light with Talking Heads before finally landing in King Crimson. Not to mention Bowie at his most confident and, well, sober recording of this magic period. – Langdon Hickman
Listen: Spotify
---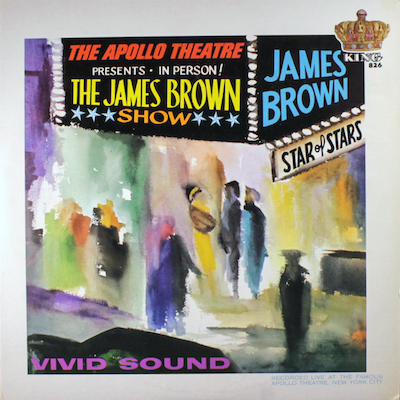 James Brown – Live at the Apollo
Singles-dependent King Records didn't want to release the recording of James Brown's October 24, 1962 performance at Harlem's Apollo Theater, believing nobody would want to buy an album full of old songs. But Brown kept it gingerly on King's radar, feeding it surreptitiously to national R&B DJs who often played entire sides of it on the air. Live at the Apollo is a furious document from a performer who always played like the stakes were high. They probably were: The Apollo was the absolute apex of the chitlin circuit—if you conquered it, there was nowhere else to go but nationwide. Brown and his Famous Flames took all of 31 minutes to make their case. In doing so, they practically re-invented R&B on the spot: raw-dog guitars, ridiculously tight horns and rhythm sections, and Brown's own gospel-based delivery stood in stark contrast to more polite R&B artists of the time. Brown races through some of his bigger hits, even sticking "Please, Please, Please" and "I Found Someone" as small portions of a medley. But Brown's 10-minute version of "Lost Someone" showed his unbreakable connection to the audience, whose responses sound as if they're trying to mutate into a super-James. King finally relented and released Live at the Apollo in May of 1963. It spent 66 weeks on the pop charts and peaked at Number 2. – Paul Pearson
Listen/Buy: Spotify | Merchbar (vinyl)
---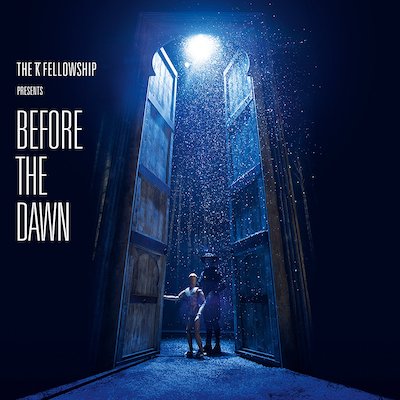 Kate Bush – Before the Dawn
In 1979, Kate Bush embarked on the Tour of Life to promote her second album Lionheart, and the production included 17 costume changes, dancing, poetry, mime and theater—and once it was over, she never toured again. Which made 2014's Before the Dawn, a monthlong series of shows at London's Eventim Apollo—her first proper concerts in 35 years—the kind of event that warranted determining any possible conveyance of crossing the country, continent or several oceans to get there and witnessing it firsthand. After all, it might not happen again, and so far it hasn't. But Bush ensured that Before the Dawn wouldn't simply be a humble evening with the artist, but rather an elaborate production that featured performances of both The Ninth Wave and A Sky of Honey in their entirety, plus highlights from Hounds of Love, The Red Shoes, Aerial and 50 Words for Snow. Though the visual aspects only add to the experience, the triple-album version—credited to the KT Fellowship—nonetheless feels like a 155-minutes miracle caught on tape. – Jeff Terich
Listen/Buy: Spotify | Merchbar
---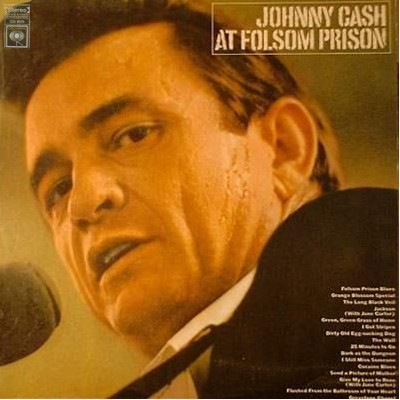 Johnny Cash – Live at Folsom Prison
Johnny Cash performed at prisons before 1968, but it took him that long to suggest the brilliant idea of recording one of these shows. Whether one credits his need for commercial success after a few moribund years or the risk-taking of Columbia exec Bob Johnston (name-checked in the infamous "…you can't say hell or shit or anything like that" bit), it worked. It reestablished his connection to the fundamental forces of darkness and love that powered his electrifying early Sun singles. Cash plays to the crowd with the violent songs ("Folsom Prison Blues," the black-comic masterpiece "25 Minutes to Go"), but touches deeper, darker places with "Dark As a Dungeon," "Long Black Veil" and especially "The Wall." There's also humor galore (which Cash always excelled at) in "Flushed From The Bathroom Of Your Heart" and "Joe Bean." Because At Folsom Prison covers so many facets of Cash's catalog, it's a reasonable greatest hits. But its finest moment is "Greystone Chapel," a song written by convicted armed robber and Folsom inmate Glen Shirley. While it's not necessarily cited among Cash's greatest tunes, its performance here (with an assist by June Carter), is utterly transcendent—a gospel hymn of brutality and salvation and the ways they sometimes get mixed up together. – Liam Green
Listen/Buy: Spotify | Merchbar (vinyl)
---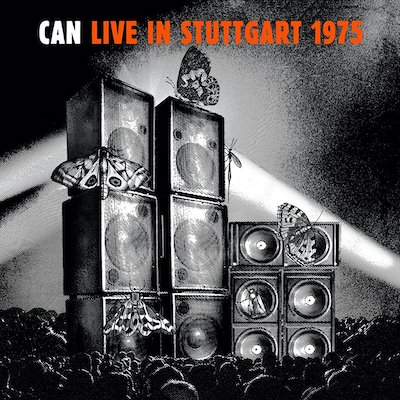 Can – Live in Stuttgart 1975
Early on in "Stuttgart 75 Eins," the first of five lengthy pieces captured on Can's archival live release Live in Stuttgart 1975, drummer Jaki Liebezeit locks into the groove that drives "Vitamin C," the most deeply funky moment on what's arguably the group's greatest studio album, Ege Bamyasi. But instead of sticking to the recommended dosage, the group swirls it around in a bitches brew, seeking transcendence through fusion jam session. Live in Stuttgart 1975 captures the band after the departure of vocalist Damo Suzuki but at their locked-in psychic best, largely avoiding better known compositions in favor of sessions that soar into a rarefied space. It's a set defined by unpredictability but there's no question that the band members know where they're going—let them guide you into unknown territory and enjoy the ride. – Jeff Terich
Listen/Buy: Bandcamp | Turntable Lab (vinyl)
---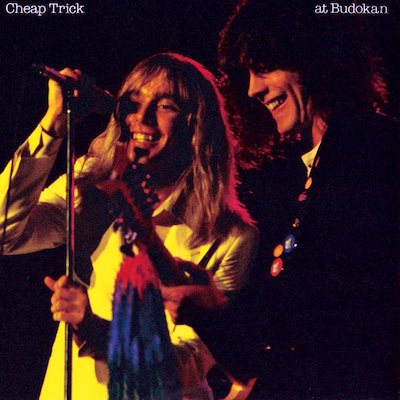 Cheap Trick – At Budokan
The origin of the backhanded phrase "big in Japan" may rest with the odd ascent of Cheap Trick. The Rockford, Illinois band had released three solid albums in the span of less than 17 months but still couldn't get arrested in America. But in the Land of the Rising Sun they were huge, even called "The American Beatles" by someone who obviously wasn't that familiar with The Beatles. Cheap Trick were similarly very much adored by Japanese fans who greeted them at the airport with typically fab shrieks. Their two 1978 shows at Tokyo's Nippon Budokan arena were recorded with the intent of being exclusively released to Japan, but stateside demand for the imports was so huge that Epic fast-tracked this album for the USA to beat the boots. Cheap Trick at Budokan turned their snappy studio tracks into muscular rockers, especially the previously bouncy "I Want You to Want Me" and "Come On, Come On," which here turned into locomotive rockers. Even with the almost assuredly overdubbed screaming hysterics it's easy to catch the redemptive thrust of "Big Eyes" and "Surrender" in full effect. And somehow, after three tries, Cheap Trick stumbled upon the formula for homeland success: The triple-platinum Budokan became of the very few live albums of the '70s, along with Frampton Comes Alive! and maybe KISS's Alive!, that turned its subjects into American superstars. – Paul Pearson
Listen/Buy: Spotify | Merchbar (vinyl)
---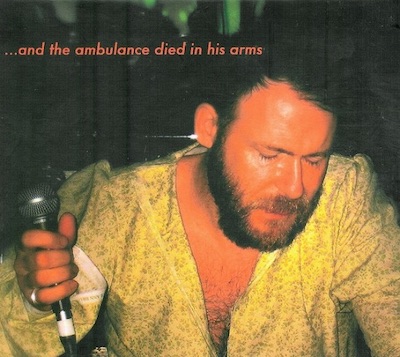 Coil – …And the Ambulance Died in His Arms
On the third track of Coil's …And the Ambulance Died in His Arms, John Balance announces that the group's set will be a quieter one, perhaps an unexpected turn of events coming from one of the most influential architects of industrial music. But what they deliver is far from noise or popular music, but rather something more like a mystical ritual. Recorded at All Tomorrow's Parties in 2003—with a lineup featuring Balance, Peter Christopherson, Thighpaulsandra and marimba player Tom Edwards—…And the Ambulance Died in His Arms is the strongest document of Coil's self-described "moon musick," heavy on improvisation and channeling strange beauty and cryptic chants from realms unknown. Though two of its lengthy tracks include some familiar material, namely "Triple Sun" and "The Dreamer Is Still Asleep," it's the spontaneity and mystery of it all that makes it so compelling, one of the final live releases from a strange and magical group. – Jeff Terich
Listen: YouTube
---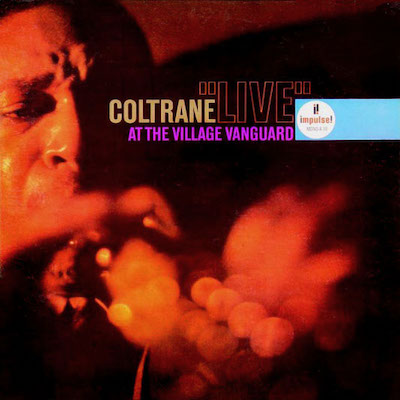 John Coltrane – Live at the Village Vanguard
It's bizarre to comprehend now, but jazz critics at the crest of John Coltrane's most fertile and creative period weren't interested in the legendary saxophonist breaking free from traditional harmony. And once he started playing with Eric Dolphy, a fellow woodwind player prone to even wilder flights of fancy, that opened up a whole can of worms. Ground zero for this backlash was a two-week residency at the Village Vanguard in New York in 1961, in which Coltrane led an ensemble with Dolphy, McCoy Tyner, Reggie Workman, Jimmy Garrison and Elvin Jones, and chose transcendence over crowd pleasers. The recordings from the original pressing of the album were culled from dozens of songs performed throughout the residency and recorded by Bob Thiele, in the first of what became a long and fertile working relationship between him and Coltrane, and they capture a jazz band in intense, ecstatic form. The big draw here is "Chasin' the Trane," in which the rhythm and swing is just a vessel for Coltrane to channel raw emotion through sound, both joyful and overwhelming. It's a profound experience rather than one that seeks to appease a demographic—which is exactly why it endures. – Jeff Terich
Listen/Buy: Spotify | Merchbar (vinyl)
---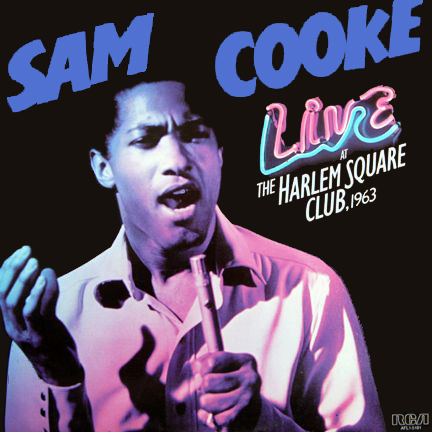 Sam Cooke – Live at the Harlem Square Club, 1963
On the many studio albums he released before his death in 1964, Sam Cooke seemed the epitome of cool—soulful without breaking a sweat. Well, Live at the Harlem Square Club, 1963 is where all the sweat is. Recorded on a January night in Miami, you can practically feel the steam coating the room. Cooke, backed by saxophonist King Curtis and his band, has a much more physical and raw presence, channeling the deepest soul of gospel even when speaking the language of the loins on highlights like "Cupid," "Twisting the Night Away" and "Chain Gang." There's not a moment here that isn't animated and alive, Cooke's voice extra raspy as he gives the performance of his life, which reaches its climax with the jaw-dropping "Bring It On Home to Me." You don't just hear the crowd or hear Cooke's interactions with them on Live at the Harlem Square Club, the atmosphere is almost tactile—recordings like these remind us of the power of live music. – Jeff Terich
Listen/Buy: Spotify | Merchbar (vinyl)
---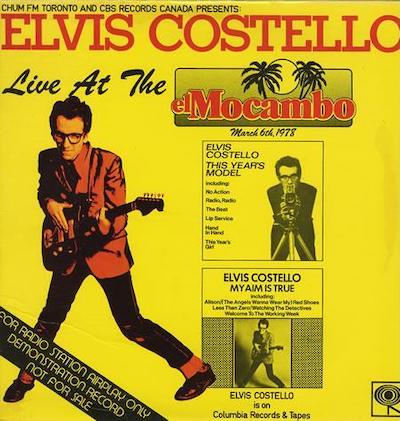 Elvis Costello and the Attractions – Live at the El Mocambo
Elvis Costello recorded his debut album My Aim is True with American pub rock band Clover, who famously transitioned into backing Huey Lewis as The News. But those songs transform into something far more unruly and intense in the hands of The Attractions, which became Costello's full-time band shortly after the album was released. The proof can be heard on Live at the El Mocambo, captured in Toronto during the band's 1978 North American tour, in which songs like "Mystery Dance," "Waiting for the End of the World" and "Miracle Man" are given a proper rough-up and blow-out, driven to the edge in large part by Pete Thomas' almost superhuman drum performances. Originally released as a promo in Canada and bootlegged for years until it was officially reissued in 1993, the set is raw and rowdy, a blazing set of punk rippers pulled from Costello's first two albums and played loud, fast and with reckless abandon. The crowd's enthusiasm can be a little over the top at times, but well, can you blame them? The band absolutely rips. – Jeff Terich
Listen: Spotify
---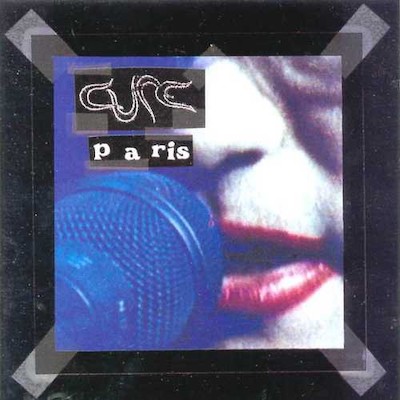 The Cure – Paris
Unlike its American counterpart Show, The Cure's Paris isn't a greatest hits live album. Instead it focuses on what makes The Cure one of the best live bands of the past 40-plus years, how they reimagine deep cuts like Pornography's "The Figurehead" or The Top's "Dressing Up" and shows how the songs still work for where the band is at that place in time. Recorded in 1992 during the Wish tour, this is the band at their peak, creeping further into the darkness rather than plunging into the more expected foray into radio hits. It shows just how self aware Robert Smith is about the band's audience, which goes so much deeper than "Friday I'm In Love." – Wil Lewellyn
Listen/Buy: Spotify
---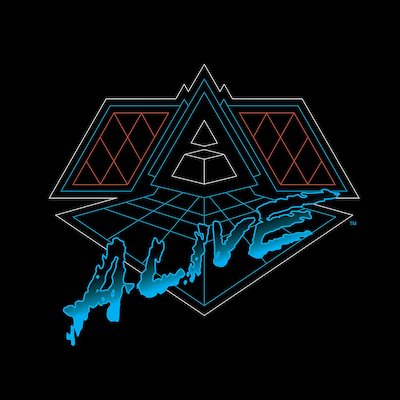 Daft Punk – Alive 2007
Daft Punk have never wanted for showmanship. Between the robot helmets, the surrealist Spike Jonze-directed videos and the giant neon pyramids, the group have always opted for big impressions over subtle mystique (despite keeping their faces mostly off-camera). But in translating their outsized house anthems to the festival stage, they completely reconfigured their approach, opting for medleys and mashups over simple beatmatching, merging "Around the World" into "Harder Better Faster Stronger" and layering "Daftendirekt" over "Da Funk." Alive 2007 is ultimately a hits collection where no single track is quite the way it appears on its respective studio album, and it's a lot more fun as a result. – Jeff Terich
Listen/Buy: Spotify
---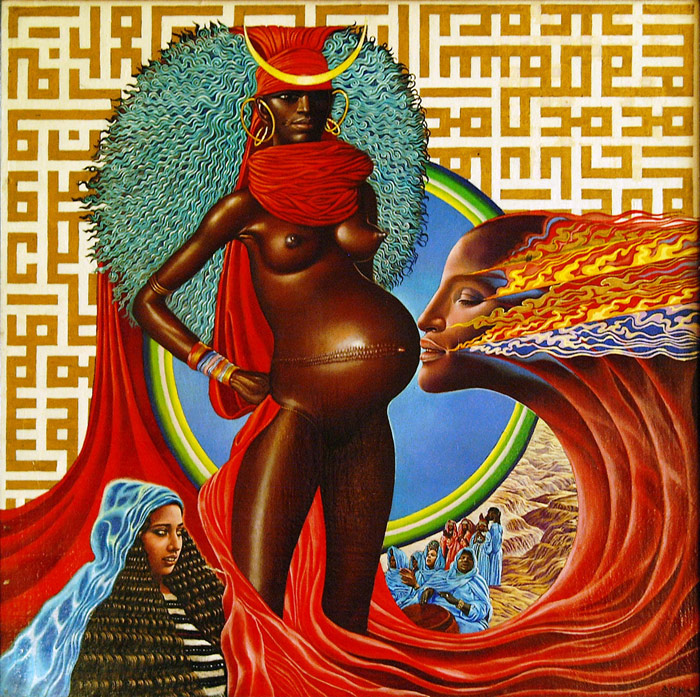 Miles Davis – Live Evil
Live Evil is the name of at least three live albums by three different artists. One is by garage rock outfit Dead Moon. One is by heavy metal godfathers Black Sabbath. And one—arguably the most groundbreaking of the three—is by Miles Davis. Originally intended as a "spiritual successor" to his 1970 double album masterpiece Bitches Brew, Live Evil ultimately took on a life of its own, sprawling out onto four sides of complex, avant garde jazz funk with extensive and funky-as-hell live vamps interspersed with minimal pieces recorded in Columbia's Studio B. In that sense, it's not 100 percent live, but the studio recordings mostly serve as interludes between the groove-heavy live jams. "Little Church" is the meditative respite after the manic explorations of "Sivad." "Nem Um Talvez" is the cosmic prayer that follows the sweaty funk of "What I Say." Yet the most awe inspiring moment comes at the end, with "Inamorata and Narration," which incorporates elements of In a Silent Way's "It's About That Time," Bitches Brew's "Sanctuary," and a narration from Conrad Roberts. It's the kind of thing that must have been utterly mind-blowing were you to witness it first hand, but even pressed to wax, it's a revelation. – Jeff Terich
Listen/Buy: Spotify | Merchbar (vinyl)
---
Depeche Mode – 101
The soundtrack to D.A. Pennebaker's concert film of the same name, 101 found Depeche Mode closing out their second year of touring behind Music for the Masses with the realization that its title was no longer ironic. Perhaps the most successful synth-pop act in terms of filling stadiums, Depeche Mode played to tens of thousands of fans at their 1988 date at Pasadena's Rose Bowl, and from the one-minute intro of "Pimpf," they're already ratcheting up the drama and the crowd is just devouring it. Nowhere is that more apparent than during final song "Everything Counts," when the band exits to those tens of thousands singing the chorus right back at them. Yet it's in the less obvious moments, like their transformation of b-side "Pleasure Little Treasure" into a booming glam-rock stomp, that Depeche Mode show us why 60,000 fans can't be wrong. – Jeff Terich
Listen: Spotify
---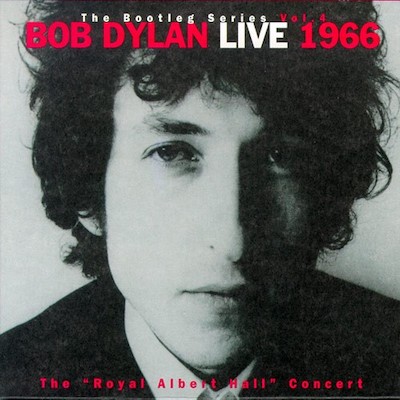 Bob Dylan – The Bootleg Series Vol. 4: The "Royal Albert Hall" Concert
Almost all genres develop their own ecosystem of purists and boundary-pushers. For many fans, genres become like sacred sects, unchanging symbols of group identity. Testing their limits becomes not an act of natural progression, but a betrayal of a hallowed expression. Few live albums magnify this intra-genre tension better than Bob Dylan's infamous 1966 live date at what was jokingly called "The Royal Albert Hall Concert"—it was in fact at the Free Trade Hall in Manchester. The concert, which begins with typically introspective folk before adding the raucous playing of his band, became an essential document of Dylan's controversial shift into amplified sound. One audience member famously exclaimed "Judas" before the closing track. Dylan responded in kind: "play it fuckin' loud". – Noah Sparkes
Listen: Spotify
---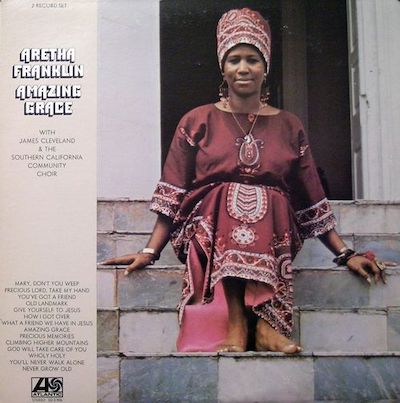 Aretha Franklin – Amazing Grace
Aretha Franklin grew up singing gospel in New Bethel Baptist Church in Detroit, where her father was minister, so speaking the language of the Holy Spirit came naturally to her well before she found herself on Atlantic Records. She had, however, previously released one set of traditional gospel on Checker, the appropriately titled Songs of Faith. Amazing Grace was born of similar source material but sung by an entirely different Franklin—one who wasn't just an incredible talent but a force of nature. Recorded at the New Missionary Baptist Church in Los Angeles, supposedly with Mick Jagger in attendance, Amazing Grace finds Franklin offering powerful invocation through some heavy and deeply moving renditions of traditional gospel hymns like her 10-minute take on "Amazing Grace," or her breathtaking delivery of the spiritual "Mary, Don't You Weep." Her father is also in attendance, offering between-song remarks, and she's backed by ringers like Bernard Purdie, Chuck Rainey and Cornell Dupree. But there's nothing here quite so moving as the sheer vocal power of Aretha Franklin herself. – Jeff Terich
Listen/Buy: Spotify | Merchbar (vinyl)
---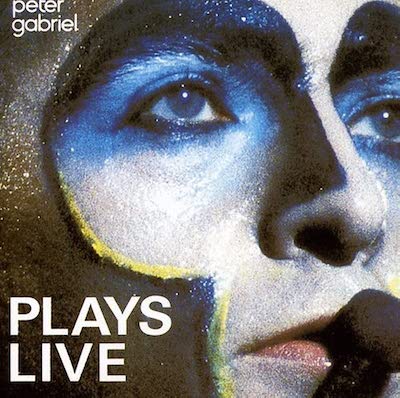 Peter Gabriel – Plays Live
With his showmanship sucking up the creative and critical oxygen in the room, Peter Gabriel agreed to part ways with Genesis in 1975. The respite allowed him to start a family and take formal music lessons, reinvigorating his work. His first solo live album pulls from a series of concerts in middle America summing up a fruitful six years where he released four self-titled albums (or three and Security here in the U.S.) defining and democratizing art-rock. Turning songs about swimming and creepy crimes into spiraling anthems, Plays Live lit the path Gabriel had taken in leaving behind prog's largesse for emphatic politicking and succinct world building. In seeing how he got more sophisticated with time, it kind of makes sense that a studio album like So would spring forth next. – Adam Blyweiss
Listen: Spotify
---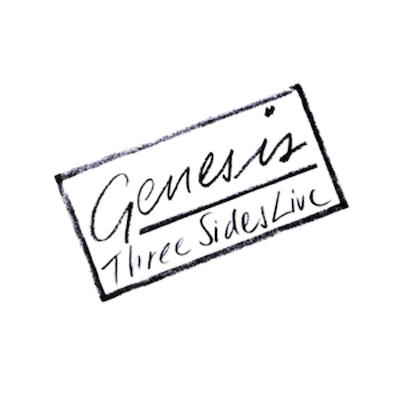 Genesis – Three Sides Live
The departure of Peter Gabriel from Genesis was, frankly, a blessing for both. Gabriel would continue on as a massively successful art-rocker and world-music advocate. Genesis as a trio, led by an initially doubting Phil Collins, would build bridges to album-oriented radio and the pop charts. Three Sides Live mostly surveys performances from tours in support of Duke and Abacab, the end of a six-album stretch where Genesis finally figured out they could write songs that sounded epic without stretching them to epic lengths. It included their newly desperate balladry ("Misunderstanding," "Follow You, Follow Me") and fist-pumping mantras ("Abacab," "Turn it on Again"), and thankfully preserved some of their best prog muscle memory like the "In the Cage" medley bleeding into "Afterglow." – Adam Blyweiss
Listen: Spotify
---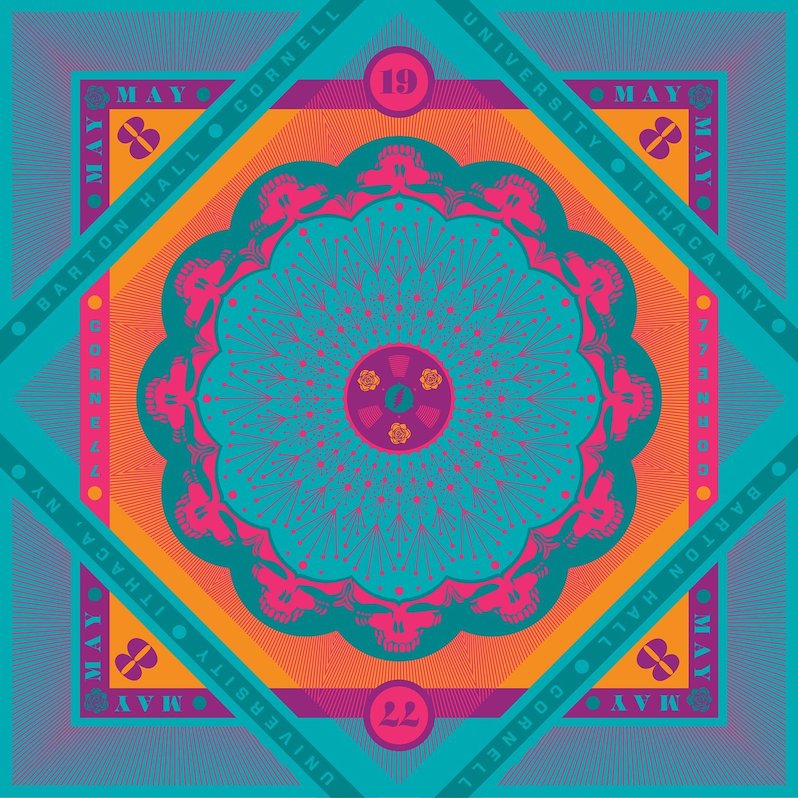 Grateful Dead – Cornell 5/8/77
This iconic performance was recorded at Cornell University's Barton Hall in Ithaca, New York on May 8th of 1977. The pristine soundboard tapes were captured by Betty Cantor-Jackson. Decades before pirating rocked the music industry, the Dead had encouraged tape trading, and this particular show became the Holy Grail among traders due to its pristine quality. The re-mastered version was not officially released by Rhino until 2017 as a 3xCD and 5xLP box set. Sure, this is post-Pigpen era Dead, but that tragedy led to the band easing off the hard drugs, coming off a much needed hiatus and as they were in the area putting the finishing touches on the Terrapin Station album.
The hard times the band weathered had begun to add a darker touch and more introspection to the lyrical themes explored at the time, and can be felt in the vibes of their Cornell performance. It's less of a party soundtrack and more of a groove through one chapter of their career into a new one that offered a more mature perspective that can be heard here on songs like "Estimated Prophet" and "Fire on the Mountain," with the latter serving at one of the band's more wondrous explorations in improvisation. The magic that legions of jam bands would attempt to capture, but miss the spiritual essence of in the process, is woven as close to perfection as Jerry and Company got. – Wil Lewellyn
Listen: Spotify
---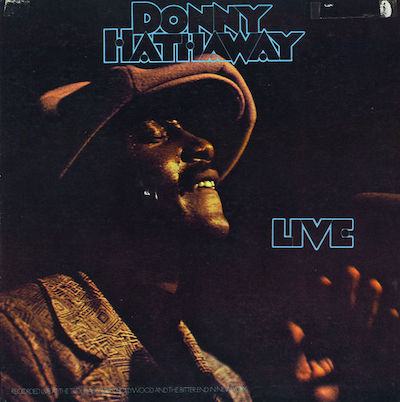 Donny Hathaway – Live
DJ Wisdom, one of the best DJs ever, in the Bay Area, brought it up. I'm thinking it was late one night at a gig where he stated that Donny Hathaway Live is proportionally criminally underrated and underappreciated in the soul music canon. I never considered it. When I was growing up, that record was always on in the house. It was during the era of singer/songwriters who released cover albums in the 1970s. However, Hathaway had exquisite arrangements of Marvin Gaye, Carole King, and John Lennon songs. Who decides to perform that American songbook?
It takes big stones and talent to pull it off. And he accomplished this through two concerts: the first at The Troubadour in Hollywood, and the second at The Bitter End in Greenwich Village, Manhattan, under the advisement of Jerry Wexler. Gaye's "What's Going On" transitions from a reflective plea to a turbo groove from the twinkling organ, incorporating joy and glory into the march for change. Carole Kings' declaration of unwavering devotion on "You've Got a Friend" moves really quickly into a church service (audience members begin singing along just over a minute in) where everyone answers the call.
But it's Lennon's "Jealous Guy," the most unexpected choice and a master flex all in one, that transforms John's atmospheric confession to Yoko into a chest-out statement of admission, with some Allen Toussaint barrelhouse piano work thrown in for double-down points. Hathaway's ability to see his sound in the most diverse collections, from some of the best songwriters of the 20th Century, makes his untimely death at the age of 33 all the more tragic each year. Make this record a monthly choice. – John-Paul Shiver
Listen/Buy: Spotify
---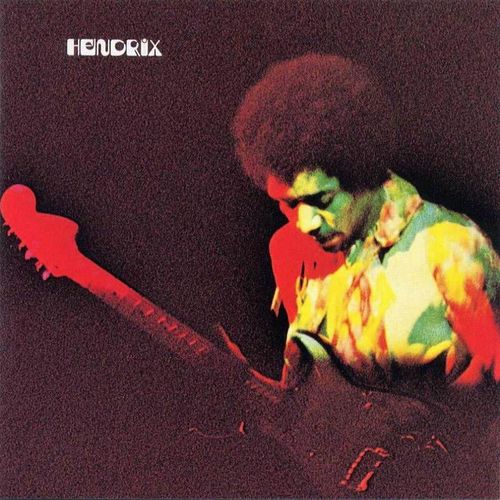 Jimi Hendrix – Band of Gypsys
When Jimi Hendrix's Band of Gypsys was released—the final record of his to be released during his lifetime—it was met with mixed reviews, which stem in part from the fact that he had spent the prior three years releasing some incredible recordings with The Jimi Hendrix Experience. Band of Gypsys, meanwhile, found him performing with a different rhythm section (the titular Band of Gypsys), this time employing bass player Billy Cox and drummer Buddy Miles. As such, the feel of it is different. It's a much looser recording, which can partially be attributed to its live setting at New York's Fillmore East. And part of it can be attributed to the fairly rushed nature of the material, which was put together fairly quickly after Capitol Records put pressure on Hendrix to deliver a record. Compared to Are You Experienced?, it's not as tight or direct. Instead, it's the most soulful and bluesy, featuring tracks such as the slow-grooving "Machine Gun" and the badass riff ride of "Message of Love." Because it was billed as a "new" album at the time, all of its songs were previously unreleased, though Hendrix did play standards such as "Purple Haze" and "Hey Joe" during the Fillmore residency. Still, Band of Gypsys is remarkable in that it feels like a work in progress. That doesn't mean it's a bad album, or even one that's less than great. It's just a rare look at a group of musicians working out a groove in front of an audience. – Jeff Terich
Listen/Buy: Spotify | Merchbar (vinyl)
---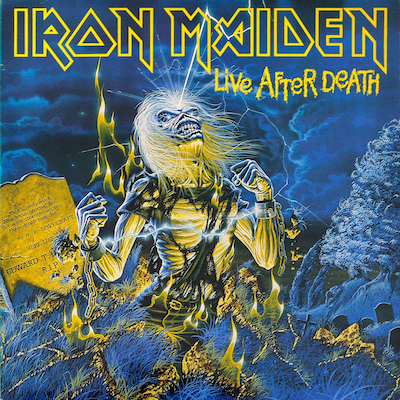 Iron Maiden – Live After Death
Iron Maiden's World Slavery Tour was the greatest event in the history of metal—187 concerts to support their 1984 album Powerslave. And the subsequent Live After Death is a recorded testament to the fact that the band was even better live than in the studio. Dickinson's iconic command of the crowd is summed up when he yells out "Scream for me Long Beach!" and the roar of the Long Beach Arena is as deafening as the band. Another highlight is hearing Dickinson belt out songs from the first two albums like "Phantom of the Opera" and "Wrathchild" with a power that original singer Paul Di'Anno simply didn't have. Hearing this album decades later, the fiery energy they captured is just as infectious today as it was in 1985. – Wil Lewellyn
Listen/Buy: Spotify | Merchbar (vinyl)
---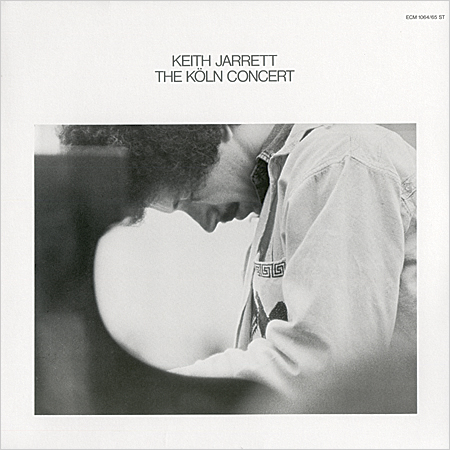 Keith Jarrett – The Köln Concert
Around 1,400 people paid the equivalent of $1.72 apiece to fill the Cologne Opera House on January 24, 1975, to hear an underfed and sleep deprived Keith Jarrett play the wrong piano. You can read that and think this doesn't belong here, without hearing a note of it, but about five minutes into the first 26-minute piece on the double-LP live recording will convince you otherwise. The Köln Concert shouldn't have been a success, given every obstacle that came rolling Jarrett's way. But once he decided to sit down at the piano he initially didn't want to play, he made history, playing a series of entirely improvised pieces that, contrary to expectations, leaned heavy on beauty and grace and a kind of meditative discipline that, in its most revelatory moments, even brings about a few whoops and hollers. There's nothing else quite like The Köln Concert, and there couldn't be by design—the music simply flowed through him, right on the spot. – Jeff Terich
Listen/Buy: Spotify | Merchbar (vinyl)
---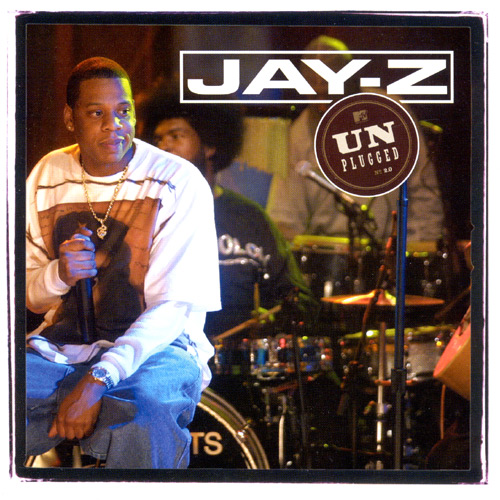 Jay-Z – Unplugged
It's kismetic that Jay-Z enlisted the Roots to be the backing band for his Unplugged appearance, since it might have as well have been called Things Fall Through the Cracks; recorded two months after 9/11 with almost no latter day streaming support makes it even more of a curio. But with both Carter and the Philly squad operating at the peak of their powers and augmented by appearances from Pharrell and Mary J. Blige, the resultant hour is one of the tightest hours of hip hop who's legacy will hopefully start to shift from nearly forgotten to hysterically underrated. – Butch Rosser
Listen: Spotify
---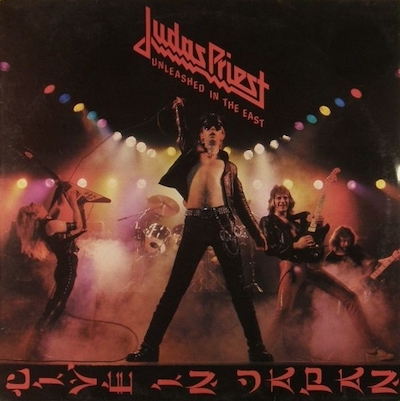 Judas Priest – Unleashed in the East
Simultaneously one of metal's most celebrated live recordings as well as one of its most controversial, Unleashed in the East simply caught the flak for what plenty of artists before them were already doing: overdubs. Which, in this case, weren't quite as criminal as advertised—the band's performance remains intact, though Rob Halford punched up his vocals a bit after they were supposedly "ruined" in the original recordings. Regardless, it's prime early Priest, a tight thrill ride of riffs and roars through the late '70s era in which they honed their heavy metal anthems into something impeccable. A little extra studio polish doesn't erase what remains a titanic live set from heavy metal legends. – Jeff Terich
Listen/Buy: Spotify | Merchbar (vinyl)
---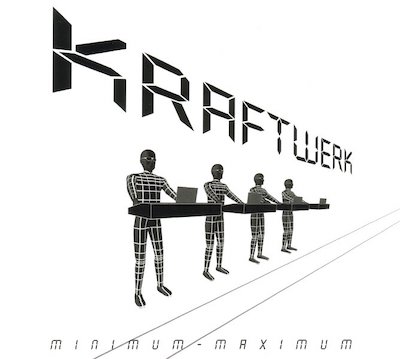 Kraftwerk – Minimum-Maximum
Productive machine-men through the 1980s, Kraftwerk were shockingly absent from the critical mass of electronica they'd influenced in the 1990s. Reintroduced to the world with 2003's Tour de France Soundtracks, they would tour behind it the next year with a hyper-synchronized sound and video show for an adoring public. The jam-packed double-CD includes great performances of that recent album's work ("Tour de France," "Aéro Dynamik"), but the real focus is on updated mixes of the German innovators' classic catalog, from "Autobahn" and "Radioactivity" to a significant chunk of 1981's Computer World. Recorded in great concert halls around the world—Moscow, Paris, San Francisco and more—Minimum-Maximum embraces the universality of both technology and music. – Adam Blyweiss
Listen/Buy: Spotify
---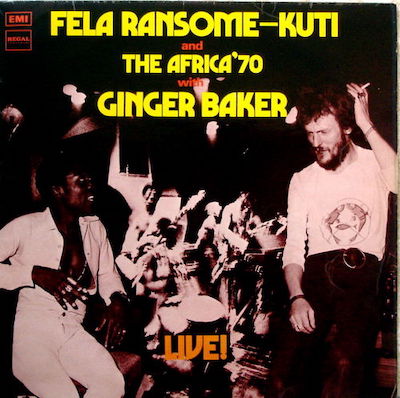 Fela Kuti and the Africa 70 with Ginger Baker – Live!
James Brown has more than 30 live albums to his name, and Miles Davis over 100, but Fela Kuti—a similarly prolific and groundbreaking artist—has only around a half dozen, most of them released after his death. Of this relatively limited batch, however, the most electrifying document of his ability to command a crowd is his 1971 live performance with Cream drummer Ginger Baker. Captured early in the Africa 70's career when their funk was at its most urgent, Live! is one deep groove after another, heavy on rhythm and an immediacy that Kuti would sometimes later trade for atmospheric vibe or a more urgent social message. But aside from the expectedly great performances—how could they be anything but spectacular from this group of musicians?—the sound quality remains as strong as any of his studio albums and most of the material can't be found anywhere else. – Jeff Terich
Listen/Buy: Spotify | Merchbar (vinyl)
---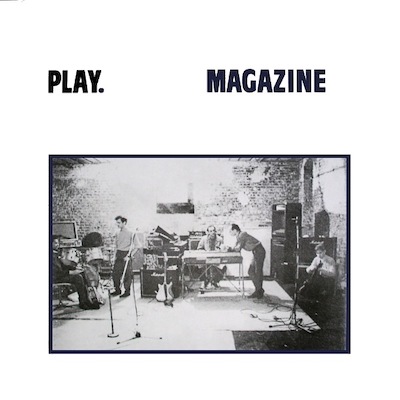 Magazine – Play
With specific exceptions (most of them here), many of the best post-punk bands seem to be missing that one great live document. Remarkably, Magazine's arrived only two years after their debut album Real Life, and it's as strong an introduction to their music as you can find—which is made even more remarkable by the fact that it features neither original guitarist John McGeoch nor their signature single "Shot By Both Sides" (until the 2009 reissue). In a sense, that's what makes it even more interesting, consisting of exactly the kind of thing amazing live sets are made of: 1. a band at the peak of their abilities, 2. a setlist that marbles in deep cuts with the hits, and 3. the kinds of flourishes and improvisational touches that offer a markedly different experience than that of simply listening to the studio albums. Without the polish of some of their more ornate productions, Magazine pare down and blaze through these 10 songs with intensity. – Jeff Terich
Listen: Spotify
---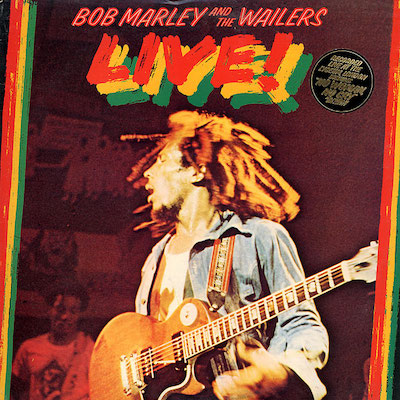 Bob Marley and the Wailers – Live!
Bob Marley's move to Island Records with 1973's Catch a Fire began his ascent toward becoming a legend. Just two years later, however, the Wailers' first live album, simply titled Live!, helped solidify Marley and his band's rebranding as reggae-as-rock-band with a set of classics made more dynamic and vibrant. Live! is essentially one breathtaking performance after another, breaking these songs loose from their studio versions to allow the band to show what they're fully capable of—whether through the funky clavinet groove of "Burnin' & Lootin'" or the rich and lively take on "Them Belly Full." Its peak is the definitive version of "No Woman, No Cry," more aching and soulful than the studio version on Natty Dread and with an emotional resonance that continues to echo after nearly five decades. – Jeff Terich
Listen/Buy: Spotify | Merchbar (vinyl)
---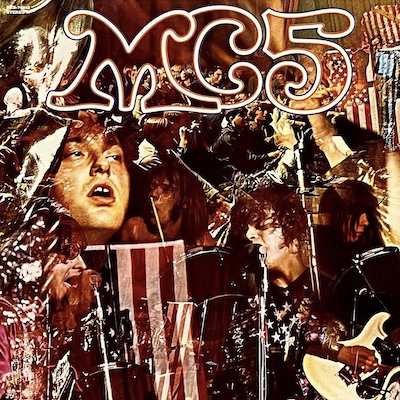 MC5 – Kick Out the Jams
Devil's Night is not a phenomenon exclusive to Detroit, but for decades the night before Halloween was known to residents of the Motor City as a long and dark one filled with vandalism and arson. While it wouldn't be accurate to blame the MC5 for Devil's Night's escalation from petty mischief to property destruction, it's all too fitting that the band recorded Kick Out the Jams on the dreaded date in 1968. Kick Out the Jams is as much jungle juice as it is Molotov cocktail, its adaptations of John Lee Hooker's "Motor City Is Burning" and Sun Ra's "Starship" as radical as the far-left undercurrents of the title track. The exhorted expletive on the latter would ultimately lead to the MC5 being dropped by their label, but that's not what doomed the band; it's because their two subsequent studio albums couldn't raise hell any higher than they had on Kick Out the Jams. – Jacob Nierenberg
Listen/Buy: Spotify | Merchbar (vinyl)
---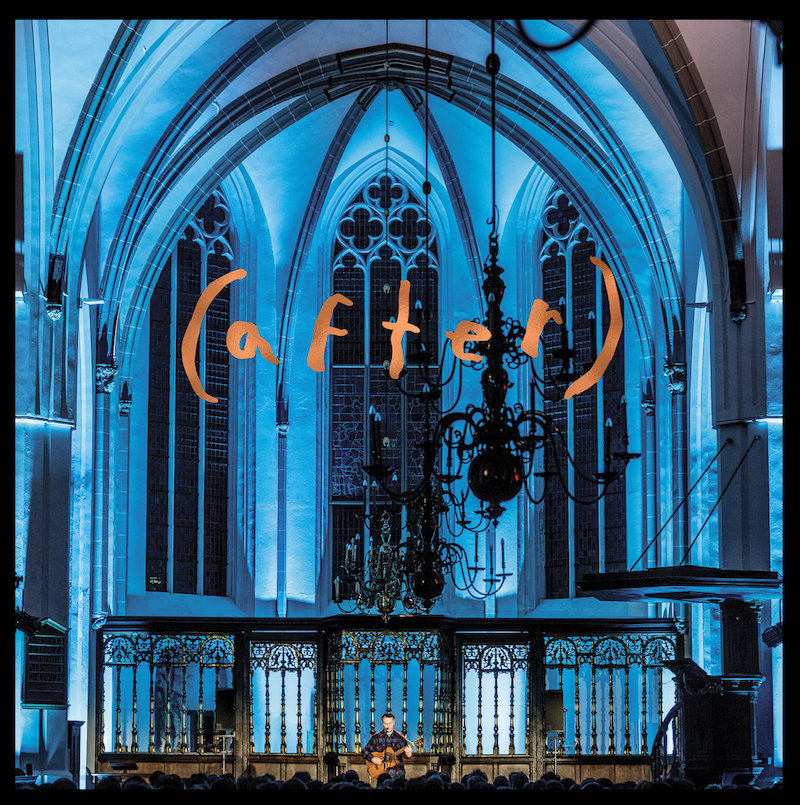 Mount Eerie – (after)
If there's a common thread running through the albums on our list so far, it's that they all remind us of live music's cathartic power. Watching the songs that we love take shape before our very eyes, and singing them not just back to those who wrote them but also with those who feel the same things that we do, can be one of the most life-affirming experiences in the world. Having been deprived of this for much of the last three years, I spend as much time watching the people onstage as I do the ones in the audience, sharing their joy as they dance and sing along.
You won't find this sort of communion in (after)—not least because its songs come from Mount Eerie's A Crow Looked at Me and Now Only, which Phil Elverum wrote in the aftermath of his wife's passing and recorded in the room where she died. (If a member of Elverum's crew hadn't secretly recorded this performance, the live album wouldn't exist.) In fact, it's almost jarring to hear these death songs punctuated by applause. But as the set progresses, the crowd starts to wait a little longer before clapping; perhaps you can even hear them fighting back tears. Had I attended one of these shows, I imagine I would be paying less attention to the personal details of Elverum's grief than I would those around me, wondering what losses they had overcome or were still processing. Therein lies the essence of (after), why we go to concerts, and why we turn to art in general: We want to feel something, and we want to feel less alone. – Jacob Nierenberg
Listen/Buy: Bandcamp
---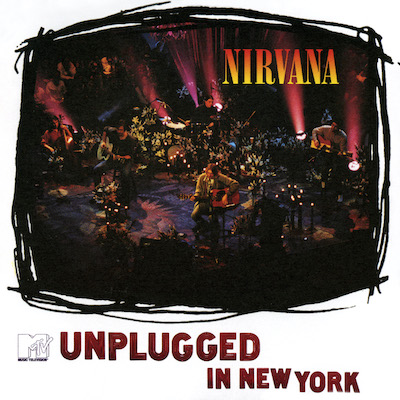 Nirvana – MTV Unplugged in New York
Nirvana were notorious for goofing with rock-star convention, so turning their quiet-loud-quiet dynamic exclusively quiet for a studio audience and refusing to "just play the hits" at the peak of their career were each fairly on-brand. Besides, it could be argued that MTV Unplugged was the most subtle of that namesake network's long history of on-screen in-jokes: take music's brash personae non gratae and reconfigure them for polite rec-room or coffeehouse settings. But recorded in November 1993 and broadcast a month later, the Nirvana episode was nothing short of serious entertainment. Mixed in with the catalog that paid their bills, the band and their guests acknowledged the glam and early indie and devil blues that gave Kurt Cobain both dramatic nuance and a small measure of joy even while drugsick. He died only five months later, and this release of the show audio the following November raised the moment to the level of myth and history. As Bob Dylan going electric was an important rock 'n' roll chapter opening, Cobain going electro-acoustic was another important one closing—other than a Foo here and a Pumpkin there, there really wasn't much good grunge after 1994. – Adam Blyweiss
Listen/Buy: Spotify | Merchbar (vinyl)
---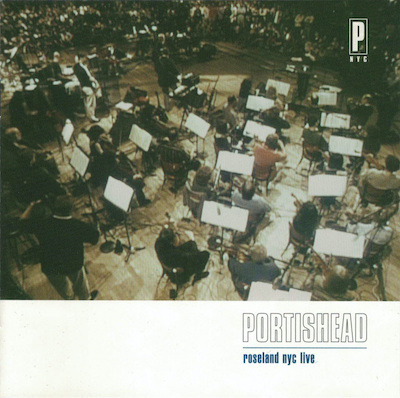 Portishead – Roseland NYC Live
A frequent challenge of live electronic music is in translating something that frequently takes place on samplers or computers and translating that to a more dynamic real-time presence. You can load up the stage with bright visuals, invite a number of guest vocalists and so forth, but if you get the opportunity to back it up with an orchestra, well yeah, that'll do the trick. Roseland NYC Live—technically featuring recordings from three different live performances—finds Portishead building out highlights from their first two albums, 1994's Dummy and 1997's Portishead, featuring both grimier rock-band arrangements and a full orchestral backing, giving their haunting trip-hop noir an even richer and more powerful presence, which outside of the DJ scratches here, technically makes this not an "electronic" album at all, really. It's a riddle, wrapped in eerie shades of gray. – Jeff Terich
Listen/Buy: Spotify | Merchbar (vinyl)
---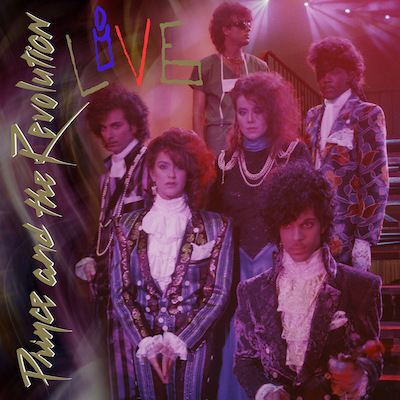 Prince – Prince and the Revolution: Live
Unlikely as it might seem, Prince released only a handful of proper live albums during his lifetime, one mostly comprising solo piano recordings, and another mostly focused on his instrumental jazz-fusion material. He did release a handful of actual concert films, however, including 1985's Prince and the Revolution: Live, a VHS release that ultimately went out of print, languished in the vault and ultimately ended up being widely bootlegged. Reissued last year in both audio and video, Prince and the Revolution: Live is nothing short of proof of why Prince and the Revolution were the best band in the world in 1985, live or otherwise. Captured on tour in support of Purple Rain, these two hours are one electrifying display of dazzle after another, loaded with hits ("Let's Go Crazy," "1999," 19 minutes of "Purple Rain"), deep cuts (an incredible "Let's Pretend We're Married"), and b-sides ("International Lover," "God," "Possessed"). It's a curious entry in Prince's catalog, released once and forgotten, though technically only in video format until recently—and given that he rarely chose to revisit old material, it's not necessarily surprising. But whatever winding road it took to return, there's no finer showcase of Prince and the Revolution's explosive live performance. – Jeff Terich
Listen/Buy: Spotify | Merchbar (vinyl)
---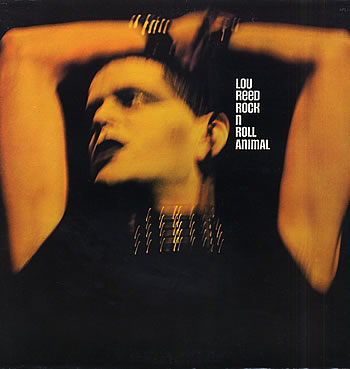 Lou Reed – Rock 'n' Roll Animal
In hindsight, Lou Reed's devastating vein-opener of a rock operetta, 1973's Berlin, seems a baffling launching point for a fully fledged glam rock tour spectacular—especially when Transformer was right there. But with a new lineup of players in tow—two of whom would later end up in Alice Cooper's band, naturally—Reed fully embraced the makeup-smeared rock 'n' roll beast within on a set of songs that emphasizes big riffs, grand overtures and plenty of hot-dog showmanship. Rock 'n' Roll Animal comprises five songs, four of which are carried over from Reed's Velvet Underground days, beginning with "Sweet Jane," introduced with the fanfare of Steve Hunter and Dick Wagner's soaring riffs. That we don't actually see what's happening is of no consequence; when we hear the audience erupt with applause shortly after the riff to "Sweet Jane" kicks in (and presumably Reed himself appears), we know exactly what's happening, and it's no less of a thrill. The full five-song set manages to do what few live albums pull off, putting each and every song in an entirely new context and arrangement (including the lone Berlin track, "Lady Day"), making it not just an essential document of a wild night, but arguably the best album in Reed's solo discography. – Jeff Terich
Listen/Buy: Spotify | Merchbar (vinyl)
---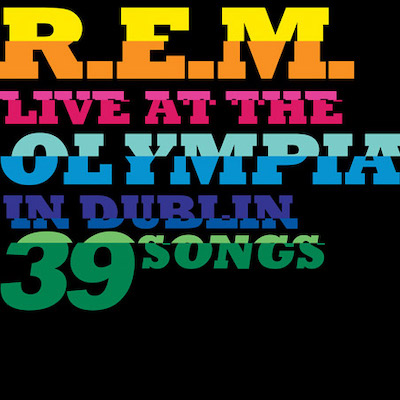 R.E.M. – Live at the Olympia
R.E.M.'s five-night run of concerts at the Olympia in Dublin, a considerably small venue for a band of their caliber, was billed at the time as a "rehearsal." Their setlists each nigh heavily featured songs from their soon-to-be-released new album Accelerate, but beyond that, the band digs deep into their catalog to bring out deep cuts from Reckoning, Lifes Rich Pageant and other I.R.S. era favorites—offering a reminder that the same band that had major hits with "Losing My Religion" and "Everybody Hurts" has so, so much more than that in their back pocket, and if you give them a few nights they'll just keep on going. That's no exaggeration—Live at the Olympia features a staggering 39 songs (as advertised on its cover), almost none of which are their best-known songs. Not exactly, anyway; they take a moment here or there to offer a driving and urgent take on "Driver 8" or "So. Central Rain (I'm Sorry)", or a haunting run through "Drive." But it's through the deepest cuts—"Harborcoat," "Little America," "Cuyahoga," "Gardening at Night"—where R.E.M. come alive not as some larger-than-life legacy but as a seasoned live band somehow at their best three decades into their career. In between the songs, they're loose and freewheeling, cracking jokes and offering reminders of how intimate this five-night stand really is, but once those beats count off, they're a well oiled machine, operating at peak performance. – Jeff Terich
Listen/Buy: Spotify
---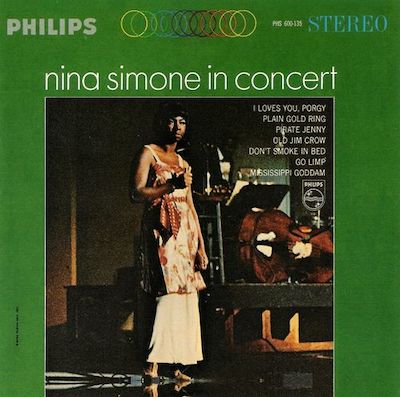 Nina Simone – Nina Simone in Concert
Nina Simone's first headlining performance at Carnegie Hall took place on Good Friday, April 12, 1963—the very same day that Martin Luther King Jr. was arrested in Birmingham, Alabama. Just shy of one year later, she returned to the venue for the three shows that comprised Nina Simone in Concert, her own emergence as a civil rights activist. Here, Simone takes the jazz standards, show tunes and folk songs that had been the bones of her repertoire and recontextualizes them as instruments of Black liberation, transposing the revenge fantasy of Kurt Weill and Bertolt Brecht's "Pirate Jenny" to the American South and rewriting "Go Limp" as antiracist satire. It's her two originals, "Old Jim Crow" and the tragically timeless "Mississippi Goddam," that land the hardest: "This is a show tune, but the show hasn't been written for it yet," she infamously says during the latter. Nearly sixty years later, it doesn't feel like we're much closer to seeing how the show ends. – Jacob Nierenberg
Listen/Buy: Spotify | Merchbar (vinyl)
---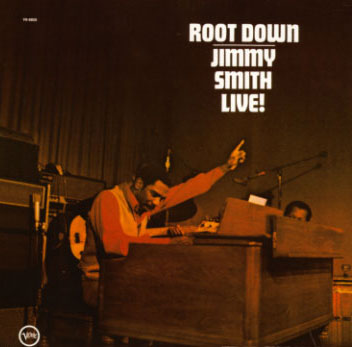 Jimmy Smith – Root Down: Jimmy Smith Live!
Organist Jimmy Smith had released dozens of albums before Root Down, many of them undeniable soul jazz classics (see: The Cat, Back at the Chicken Shack). But nothing he had released prior cooked with the level of heat he and his band served up at this Los Angeles live session in 1972. Smith's Hammond is thick and syrupy, and guitarist Arthur Adams serves up scratchy wah-wah throughout—it's as much a funk set as a jazz session, and it radiates with the spirit of gospel. The material mostly comprises previously unreleased originals, save for an upbeat take on Al Green's "Let's Stay Together." But it's the title track—later reinterpreted by the Beastie Boys—that stands out among the bunch, seven minutes and 44 seconds of immaculate groove that gets an extra unspliced five minutes on expanded reissues of the album. No matter how long it is, it's still not enough. – Jeff Terich
Listen/Buy: Spotify | Merchbar (vinyl)
---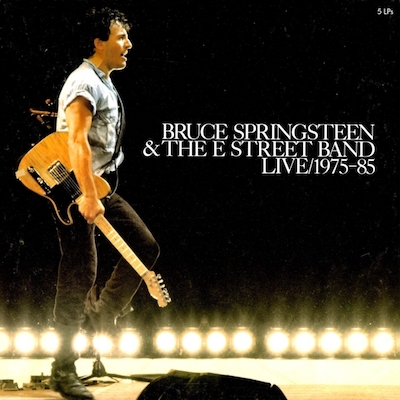 Bruce Springsteen & the E Street Band – Live/1975-85
Sure, box sets and live albums had been around long before my pop-culture consciousness bloomed. Even if I hadn't been a Gen X kid with a Rolling Stone subscription, I'm sure I would have sensed that Live/1975–85 was a capital-letter Big Deal. A tape of songs from the tour behind his massive Born in the USA album sent Springsteen and manager/producer Jon Landau on their first really deep dive into the E Street archives. Released in November of 1986, the box set they assembled (the first one I really noticed with a CD option) would fill a void for a rabid fandom and cross an item off of holiday gift-givers' lists, eventually becoming America's second biggest-selling live album ever. In retrospect the tracklist focused on just a few shows and locations: that tape from the LA Coliseum, a 1978 date from Hollywood's Roxy Theatre, Long Island in 1980, New Jersey constantly. But sequenced largely chronologically across his catalog with a few well-placed exceptions, Live/1975–85 feels like a modern-day, three-and-a-half-hour Bruce concert—a comprehensive document of a revered artist in action. – Adam Blyweiss
Listen/Buy: Spotify
---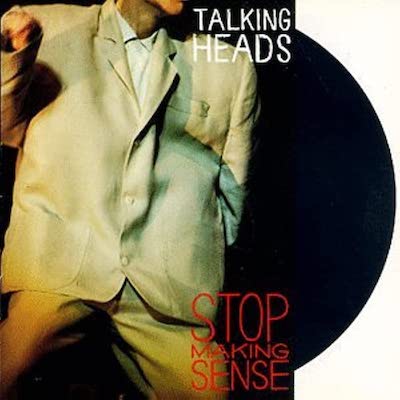 Talking Heads – Stop Making Sense
Soundtracks to concert films sometimes suffer when they're divorced from the visuals: lack of context, loss of sensory power, what have you. The album from Jonathan Demme's Talking Heads concert movie has possibly suffered more than any other, yet somehow remains one of the greatest live sets committed to tape. Stop Making Sense was crazy meta, exploring growth (David Byrne's wardrobe leading up to his "big suit") inside of growth (the gradual in-concert assembly of the stage set) inside of growth (the music expanding from Byrne's guitar-and-beatbox solo to a funked-up big-band finale). Even without seeing the performance-art-level stagecraft, and with Warner Bros. truncating the original soundtrack to just nine songs, the music featured revelatory arrangements and energy transcending post-punk, or any other genre, really—the quirky and spare "Psycho Killer," for example, or the squirrelly take on "Life During Wartime" featuring guest keyboardist Bernie Worrell. Thankfully, the 1999 reissue restored just about everything, including older cuts like "Heaven" and a visit from Chris Frantz and Tina Weymouth's Tom Tom Club. – Adam Blyweiss
Listen/Buy: Spotify
---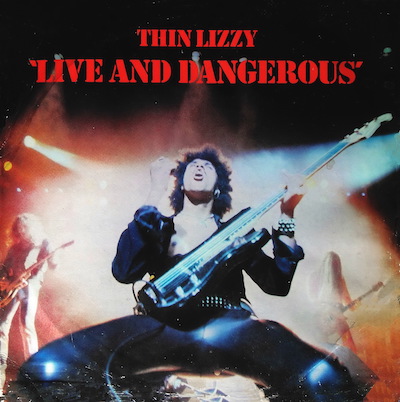 Thin Lizzy – Live and Dangerous
Live and Dangerous is the very ideal of a rock album and perhaps the best-sounding hard rock of all time. Thin Lizzy play with the force of a loaded shotgun. Not that they weren't powerful, but Lynott and company unearth demons here. Everything, from the twin lead guitars to Brian Downey's drum solo on "Sha La La," pummels. Call it lightning in a bottle, but it's a band capping off their seminal era, practiced but not polished with their music, everything connecting like a film's climax. Pacing, chemistry, and performance coincide into a cool hard rock record, an oxymoronic concept, especially for the time (Live and Dangerous was recorded during Zeppelin's opulent performance heyday). However, it's proof of concept that rock music, when reaping its foundations for all it's worth, is as cool as it purports to be. – Colin Dempsey
Listen/Buy: Spotify | Merchbar (vinyl)
---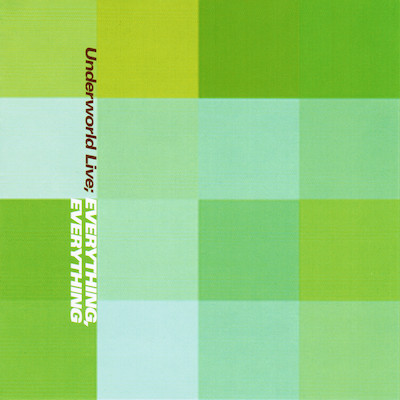 Underworld – Everything Everything
The traditional knocks against electronic music played in a live setting include "it's just a DJ or two standing there" and "it's just repetitive beats and keyboards." By virtue of breaking the mold of performance in the studio, British act Underworld got a leg up on bringing their intelligent techno to the stage. Recorded at venues across four continents, Everything Everything pumps up and extends the throb of some of their greatest hits, including the anthemic "Born Slippy .NUXX," fan favorite medley "Rez/Cowgirl," and the Moroderesque "King of Snake." Broken up across an album, the tracklist isn't quite as relentless as Underworld bootlegs from club and theater dates with 90 minutes' worth of their songs stitched together. Nevertheless, this is a primer on their fantastic history as a trio, and as close as you might get to an act that actually deserves tens of thousands of beat-hungry tweakers pogoing to them. – Adam Blyweiss
Listen: Spotify
---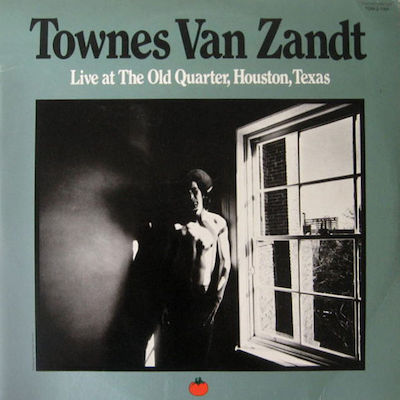 Townes Van Zandt – Live at the Old Quarter
Townes Van Zandt's 1973 performance at the Old Quarter is the kind of show that you'd share stories about for years to anyone willing to listen. Captured on 1977's Live at the Old Quarter, Houston, Texas, Van Zandt's performance is stripped down and intimate, just the singer/songwriter and his guitar, working his way through a 26-song set that largely comprises originals as well as the odd cover by Merle Travis and Lightnin' Hopkins. Van Zandt is in rare form, rattling off jokes between songs and carrying on that sense of humor in moments like "Fraternity Blues." But it's when he eases into moments like "Pancho and Lefty" or "For the Sake of the Song" or "Waiting Around to Die" that both Townes Van Zandt's skills as both a performer and songwriter are front and center. Supposedly the venue that night was so packed that waitresses couldn't even carry a beer across the room, and the set opens with an announcement that the air conditioning isn't working. But if ever there was a set worth sweating through the sweltering mid-summer Texas heat, it's this one. – Jeff Terich
Listen/Buy: Spotify | Turntable Lab (vinyl)
---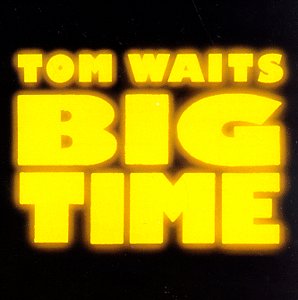 Tom Waits – Big Time
Tom Waits was four years into his own reclamation project when he toured the U.S. in 1987. His most recent three-album arc (Swordfishtrombones, Rain Dogs, Franks Wild Years) set aside his '70s beatnik lounge persona and established him as a deconstructive experimenter, never afraid to combine accordions and oil drums in the same tune. The effect was arguably more filmic than musical, like a Fellini movie bankrolled by Roger Corman. Big Time was in fact a concert movie, chronicling two performances at the Wiltern in Los Angeles and the Warfield in San Francisco. (Humble brag: I was at the SF show.) Drawing mostly from those above-mentioned albums, Waits expanded the raucousness of his new sound. He pushes the mayhem to its margins: the much faster version of "Telephone Call From Istanbul" hits its heights with a demented Ralph Carney sax solo, and Marc Ribot's trademark guitar bursts are the engine of "16 Shells from a Thirty-Ought Six." Waits' performance is part street preacher ("Way Down in the Hole") and part raving maniac ("Straight to the Top," "Rain Dogs"), with just enough room left for his aching-beauty ballads "Train Song," "Ruby's Arms" and "Time." Big Time was a summary snapshot of completely new music, a document of the rare case of an artist who turned 180 degrees into the weird and actually became more popular. -Paul Pearson
Listen: Spotify
---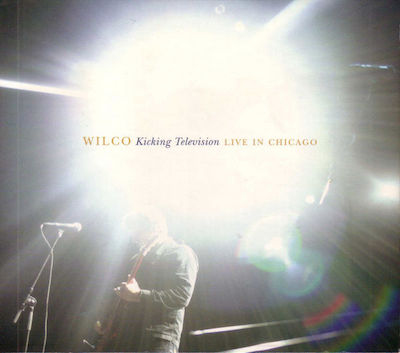 Wilco – Kicking Television: Live in Chicago
Timing is everything when it comes to the success of live albums. In the case of Wilco, their double-disc Kicking Television: Live in Chicago was recorded and released in 2005, at which point their previous two albums were Yankee Hotel Foxtrot and A Ghost is Born, the former a masterpiece and the latter perhaps Jeff Tweedy's finest set of songs. Hence the setlist is one knockout after another. But the timing factor also comes into play when you consider that the band had recently added guitar wizard Nels Cline and jack-of-all-instruments Pat Sansone to the fold. The beefed-up lineup made complex studio creations like "I Am Trying to Break Your Heart" and "Spiders (Kidsmoke") realizable. Tweedy jokes at one point about trying to start the party with "some mid-tempo rock." But the fact is that this band once considered alt-country makes a thunderous noise throughout these performances, while still flashing the dexterity to pull back for more delicate numbers like "One by One." As victory laps in front of home crowds go, it's hard to top Kicking Television, a comprehensive live summary, at least to that point in time, of this wonderful group. – Jim Beviglia
Listen/Buy: Spotify
---
Yes – Yessongs
The most important run of prog rock records of all time, hands down, is the run from Yes spanning The Yes Album to Close to the Edge, the latter being the crowning jewel of the entire genre. Yessongs, the ultimately statement from the band, does two things perfectly: first, it includes every important track from the group covering that three-album span including the entire three-song tracklist of Close to the Edge; second, it reaffirms that Yes is, at its heart, a rock band, propulsive and proto-heavy metal, as raw and glistening as live rock music should always be. Any preconception that this type of music is overthought and underfelt, outperformed by the glam and proto-punk of its day, is blasted to smithereens by these performances. If you are a doubter, throw on "Heart of the Sunrise" from this record, maybe my favorite track of all time, look me in the face and tell me you're not a believer. – Langdon Hickman
Listen: Spotify
---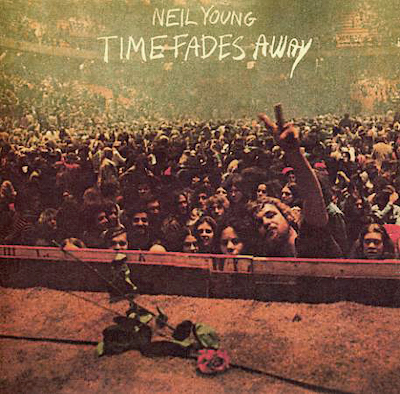 Neil Young – Time Fades Away
Neil Young called Time Fades Away "the worst record I ever made—but as a documentary of what was happening to me, it was a great record." It's not hard to hear what he means. Culled from a run of shows on the heels of Harvest's alienating mega-success and the overdose of his friend and bandmate, Danny Whitten, the album captures Young in rough shape. It's angry, dissociated, and poorly mixed. It's also perfectly paced and loaded with unforgettable songs. Slotted between country rock dirges (the opening title track and closer "Last Dance") are a deranged electric romp ("Yonder Stands the Sinner"), a sarcastic anti-ode to "L.A." and an elegy for lost youth in "Don't Be Denied." Not to mention "Journey Through the Past," "Love In Mind" and "The Bridge," three of the finest piano ballads Young's ever written. For all its caustic sloppiness, Time Fades Away is more than just the best worst record Young ever made. It's a great album, full stop. – Casey Burke
Listen: YouTube
---
Treble is supported by its patrons. Become a member of our Patreon, get access to subscriber benefits, and help an independent media outlet continue delivering articles like these.