The Brief History of Amazing Letdowns: A guide to out-of-print music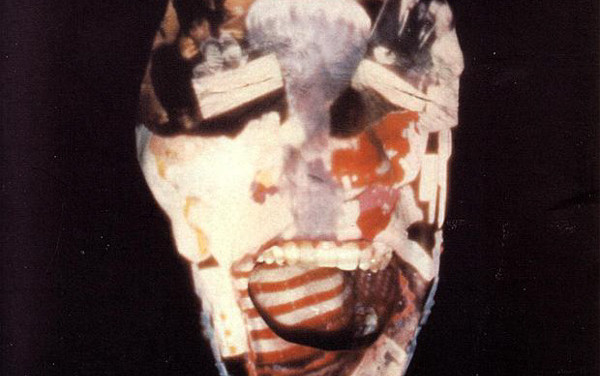 This Heat, Section 25, Niagara, Scott Walker, David Axelrod, Faust, The Sonics—all of these artists have two things in common. One, they're all name-dropped in LCD Soundsystem's "Losing My Edge." And two, they all have albums in their catalogs that have gone out of print, and thus become somewhat valuable. Most major music fans will have at least one album in their collection that has been deleted by a record company. Chances are, however, that if you amass a collection as large as any Treble staffer's, you could have dozens, just by sheer odds. Looking back, it's amazing to survey how many good albums have ceased to be distributed. Albums go out of print all the time, and what's more, some become quite pricey.
There are many reasons why albums can go out of print, but they usually come down to one thing: money. Albums stop being printed because they don't sell, for one. A record label can go out of business, for another. And, in some cases, the artist doesn't actually own the rights to one of their albums, thus legally preventing them from bringing their art to another label. It can become pretty ugly and discouraging when you look at some of the stories behind some of these long forgotten gems.
One thing is for sure, the out of print album does have a tempting allure. When one finds a rare classic for a reasonable price, it's almost impossible to resist its siren song. I can't remember seeking out any out of print albums in particular, though I have learned of some albums in my collection going out of print after the fact and being amazed at the prices they now yield. For instance, I have a limited edition Shannon Wright EP that arguably few know exist that is now worth more than $30. But even that doesn't compare to the amazingly high prices tacked onto some out of print records.
The Most Expensive Album
Young American records recently reissued Something to Believe In, the only album released by Scottish funk popsters APB. Part of the intrigue surrounding the album, aside from its great, funky/punky sound, is how rare and expensive it was. Sellers on Amazon and Half.com were selling not just the original, but an out of print reissue of the album, for $75 on up. It even reached peaks of $250, which some people, apparently, were willing to pay.
In fact, this album has since been called one of the most expensive albums of all time, which, in doing research, appears to be true. However, because of the new reissue of the album, which sells for about $13, the prices for the old pressings of the album have gone down significantly, though remain pretty high for the most part.
Nonetheless, Young American should be commended for unleashing this rare gem and allowing us a second chance to get dancey with the great Scots without having to take out a second mortgage.
The Post-Punk Chronicles
Thanks to the success of today's beloved indie heroes like Belle & Sebastian and Franz Ferdinand, a plethora of obscure post-punk bands are receiving more attention, to the point that their long out of print material is beginning to resurface. Orange Juice, for one, had their early singles and an entire scrapped album surface on a new collection titled The Glasgow School, which was widely praised in music magazines, including the one you're reading right now. Edwyn Collins' old band was a combination of punky song structure, jangly chords and a cheeky attitude that gave them a sophistication that eluded many snotty punks of their day. Despite the renewed interest, however, the band's albums You Can't Hide Your Love Forever and Rip It Up still remain out of print.
Another band that has found itself in the spotlight again recently is Josef K, another Scottish band formed during the period in which Orange Juice was spawned. This June, Domino records will be releasing an anthology of sorts for the band, titled Entymology. However, their studio albums, and even a singles comp called Young and Stupid are still highly sought after collectors' items that yield a pretty penny on online used CD outlets.
On the other side of the Atlantic, there have been many similar happenings with bands that were born in the same era. Savage Republic, an American post-punk group that went from abrasive, taut rumblings to cinematic surf-symphonies, has had several waves of album issues during their career and long after it ended, several of the members resurging in instrumental rock troupe Scenic. The group's four albums went out of print long ago, but were briefly reissued in limited print runs on CD in 2002. Those, too have been deleted, and are only available used for around $20 apiece. But keeping in mind how limited their lifespans were, they're not particularly easy to come by.
The list of bands with deleted albums goes on: The Embarrassment, Pylon, A Certain Ratio, etc. And they're all worth seeking out, mind you. But lucky for us, there are some gems that are being brought back to the public. Sonic Youth, who had most of their albums reissued in the '90s on Geffen, is being given the reissue treatment with two of their older recordings, in addition to a re-release of Thurston Moore's 1995 solo album, Psychic Hearts. Hearts, the bands self-titled debut EP and The Whitey Album, recorded under the name Ciccone Youth, are all being re-released this month with extra tracks, much to musical trainspotters' delights. Previously, Whitey had been shortly available as a reissue, yet sold for new prices after its print run ended, Psychic Hearts had soared past $30, and the debut EP even had some sellers offering in the $60s. Thank goodness for reissues.
All Wound-Up
Two albums not likely to see reissue anytime soon are The Wrens' first two full-lengths, Silver and Secaucus. Originally released on Grass Records, the albums went out of print when Grass was acquired by major label Wind-Up, which released, among other things, the entire Creed catalog. The Wrens later signed to Absolutely Kosher records, who released their third, and arguably best, album, The Meadowlands, which saw a resurgence in the band's popularity, even reaching new peaks of recognition and appreciation.
In 2005, Absolutely Kosher's head, Cory Brown, made an attempt to negotiate a licensing deal with Wind-Up so that the two albums could see release again. However, Wind-Up would not make any deal until the advance given to The Wrens was paid back. Having learned of this, Brown offered to buy the two albums outright from Wind-Up, offering the generous sum of $100,000. Still, the two labels have yet to reach an agreement.
Both albums remain out of print today. After Brown's most recent offer to Wind-Up, Absolutely Kosher posted an appeal to Wrens fans, asking them to write to the band's former label and ask them to free the albums. Both albums are currently being sold from Half.com and Amazon marketplace sellers for prices ranging from $40 to $80.
Likewise, the band Brainiac, whose singer Timmy Tyler suffered an untimely death in a car accident in 1997, saw their albums Smack Bunny Baby and Bonsai Superstar go out of print when Grass folded. Though their Touch & Go released discs, Hissing Prigs in Static Couture and Electro Shock For President, are still being circulated (thank God – they're essentials), their early albums aren't as easy to track down. In fact, you may even have to pay as much as $35 for a copy of Bonsai.
Likewise, records by Loomis, Liquor Bike and Edsel have ceased to be manufactured, though they're significantly less expensive when sold used.
To Download or Not To Download
One dilemma that some music fans will inevitably face when confronting the task of seeking out rare albums is whether or not it's ethical, or legal, to download them on file-sharing clients. The RIAA has made examples of those who seek out free MP3s and those who freely trade music, doing away with having to pay for it altogether. But if you can't even buy the album in your local record shack, is it still illegal?
That's hard to say. It's still copyrighted material, but if an album goes out of print, the artist ceases to make money on that particular work, as does the label. The eBayer is the one making money, as is the used CD retailer in cases where the album is more readily available. While there's no arguing the legality of buying an album used, out of print albums aren't always so easy to find. So the only way to actually get a hold of some albums is to download them. Believe me, if it was recorded, someone will share it…for the most part. Treble certainly isn't in a position to defend file-sharing or to lend any legal advice to those who do, but one must certainly wonder if a judge would give leniency to those who are only seeking out albums that nobody's making money on, anyway. Besides, it's not as if the person sharing the album is profiting from it.
Another thing to keep in mind is that several labels actually hire independent agencies to research what's being shared online, and seeing the trading of out of print material does offer an incentive for reissuing some long out of print albums. Whether or not we'll see any of the albums we've discussed return to circulation is unknown, but one place where they all can be found is on a file-sharing network.
A Buyer's Guide to OOP discs
That Dog– That Dog, Totally Crushed Out, and Retreat from the Sun
Rock heiresses Anna Waronker and the Haden sisters joined up with drummer Tony Maxwell to make up the smart pop quartet That Dog. Their fiery pop-punk anthems with exquisite harmonies in their memorable debut weren't enough to break them into the big time, as is evidenced by its relegation to the used bins across the country, but it and its relatively undiscovered follow-ups are worth the search. There are at least seven very good tracks on the debut, less on the second, and about as many on the third including the fantastic and underappreciated "Minneapolis." The price of the third CD is worth paying just for that particular song.
Price Range: Between $2 and $8, though some new copies of Totally Crushed Out are selling in the $30s.
Jawbox – For Your Own Special Sweetheart and Jawbox
Signing to Atlantic was both a blessing and a curse for Jawbox. While it gave the band more prominence and a bigger budget to work with, it also meant a handful of DIY devotees lost. Then, after being moved to up-and-coming subsidiary TAG records, the label folded and the band's major label catalog went out of print. It's a damn shame, too, because, of Jawbox's four albums, these two are by far the best. Sweetheart was a combination of abrasion and melody, combining music's most beautiful and most painful sounds into one punk rock masterpiece. Its self-titled follow-up, meanwhile, was the sound of the band mastering songwriting and musicianship, letting go of some of the earlier noise in favor of a tight, monumental rock sound. – JT
Price Range: Average used prices, $8 usually, though some online sources sell new copies for $17.
Oingo Boingo – Oingo Boingo EP
This EP has been out of print in every format for as long as I can remember. Known by most as the `cat EP,' this debut from the SoCal party band features only four tracks including the first single, "Only a Lad," but the three non-album tracks, including the cover of Willie Dixon's "Violent Love" are the true collector's items. When I was young, I was obsessed with Boingo and Danny Elfman, seeing them perform numerous times, and trying to get my hands on every release. The closest I came with this EP was a mini-button that featured the radioactive cat on the cover. For a long while, the Danny Elfman solo CD, ironically enough titled So-Lo, was also out of print, but that has since been resurrected. Also out of print is the later album on Giant Records, Boingo. For a glimpse of the beginnings of The Nightmare Before Christmas score, check this album out, as it features the debut of the "Tender Lumplings," not to mention the cover of "I Am the Walrus" and the fabulous story song, "Mary." – TT
Price Range: Around $15.
The Lilys – Eccsame the Photon Band and The 3-Way
Almost all of the Lilys' albums have gone out of print. I don't know what Kurt Heasley did to upset the distribution gods, but they saw to it that Eccsame the Photon Band, Selected, Better Can't Make Your Life Better, In the Presence of Nothing, A Brief History of Amazing Letdowns and The 3-Way, among a handful of other minor releases, were made inaccessible by regular record buyers. This is practically a tragedy for a band with such a rich catalog of great music. Eccsame and The 3-Way in particular deserve to be resuscitated and re-released. The former was considered the band's best album, a gauzy My Bloody Valentine-like shoegazer symphony, while the latter was a fun, Kinks-inspired jaunt with some of the best songs of their career. The 3-Way is a personal favorite of mine. Though it's not always held in as high regard as Photon Band, it's easily just as good, and a whole lot of fun. Highly recommended for those who run across it. – JT
Price Range: Eccsame – $15 to $50; The 3-Way – Around $6.
The Thompson Twins– Into the Gap and Here's to Future Days
Only imports of both of these albums are available today, lucky Brits. Almost nothing brings back memories of junior high (and later of college; I'll get to that) more than these collections from the Thompson Twins, released at the height of their career. These albums provided more hit singles for them than ever before and ever since in "Doctor, Doctor," "Hold Me Now," "The Gap" and "You Take Me Up" on the former album, their cover of "Revolution," "King for a Day" and in my opinion their best song and one of my strongest sense memory triggers, "Lay Your Hands on Me." To this day, if I ever hear this song, and it is rare, I am immediately back in my first love's dorm room with the smell of her perfume and the overwhelming senses of love, sex and whimsy that are evident in the song. – TT
Price Range: Into the Gap – between $10 and $20; Here's to Future Days – between $20 and $40.
The Feelies – Crazy Rhythms
One of the great lost albums of the 1980s is the debut by the Feelies, a nervous, nerdy and slightly funky jangle pop album by a band that was equal parts Violent Femmes and Talking Heads. Their influence is comparable to that of the Velvet Underground in that not that many people knew much about them, but those that did started a band. Even Weezer borrowed the idea for their first album's cover art from Crazy Rhythms, more or less. And if you think that Clap Your Hands Say Yeah's stylistic lineage only traces back to Modest Mouse, think again. Look to The Feelies to see where all this weird-voiced anxious pop stuff comes from. This album features the yelpy, fun single "Fa Ce La," the scratchy strumminess of "The Boy With Perpetual Nervousness" and a few bizarre covers in "Paint it Black" and "Everybody's Got Something To Hide Except Me and My Monkey." I saw it once at a local record store for $10 and almost bought it for a friend, as I already had a copy. That friend doesn't know it, but he should be kicking me for not. – JT
Price Range: Most places sell for around $20 for CD. The LP goes for $50 and up. And the rest of their albums are comparably expensive.
The Lightning Seeds– Cloudcuckooland
Ian Broudie has since become a producer of some renown, but at one time he was a writer and performer of infectious pop music of the highest order. Calling himself the Lightning Seeds (for years I've thought the name was taken from the song "Raspberry Beret" by Prince, mistaking `sees' for `seeds'), his debut album under the moniker appeared in 1989 with the hit single "Pure." That song and "All I Want" are two perfect pop gems that are well worth the price of the full album, but treasures await the listener throughout the entire piece.- TT
Price Range: About $2 for a used copy, $20 for a sealed copy.
Os Mutantes – Os Mutantes
Another case of an album going out of print, being reissued then going out of print again is the catalog of Brazilian psychedelic wonders Os Mutantes. Their four albums were reissued in the '90s by Omplatten, but didn't stick around long enough. Their debut is one of my personal favorite albums ever, a whimsical, carnivalesque psych-samba masterpiece. Combining the jazzy sounds of MPB and fuzzy rock of the British Invasion, Os Mutantes were a musical anomaly, finding few peers during their heyday, though playing an influence on countless bands ranging from the Elephant Six collective to Stereolab to Belle & Sebastian to the Fiery Furnaces. There's hardly anything out there like it, and almost 40 years after the fact, it still sounds ahead of its time.
Price Range: $20-50, unless you bid well on eBay.
The Silencers– A Letter from St. Paul
The Silencers' debut album is my ultimate favorite out-of-print album. This 1987 gem from the Scottish band that never got as much attention as peers Big Country or Simple Minds is one of the most underrated albums ever made. Featuring only one minor hit, "Painted Moon," which appeared on the soundtrack for the forgettable film Morgan Stewart's Coming Home, one of those films where Jon Cryer took a role probably originally intended for Matthew Broderick, the shelf life of this album came and went in a hurry. I, in fact, only ever owned a cassette copy of this masterful pop confection, complete with Roddy Frame-like jangly acoustic guitars and sweet falsetto. The title track is a little odd, with an American female reading a disturbing letter over atmospheric music, but is easily one of the most compelling songs I've ever heard. While only one song ended up as a hit, several songs were released as UK singles, and there is no filler. Let the others have their Franzs, Mogwais, Belles and Sebastians, I'll take the Silencers any day. – TT
Price Range: $30 to $50, if you can find it.
Jonathan Fire Eater – Wolf Songs For Lambs
Everyone loves the Walkmen, but not everyone heard the band in which two of its members had their start. Jonathan Fire Eater was a buzzing, garagey, retro-sounding rock `n' roll band that owed as much to The Birthday Party as they did to The Sonics and the Rolling Stones. Their only full-length album, Wolf Songs For Lambs, was one of the first major releases on the now defunct DreamWorks label, and it was a good one. Unfortunately, it didn't quite have enough commercial appeal to break though, and after the label folded, this album got pushed aside. It featured quite a few great songs—"When the Curtain Calls For You," "These Little Monkeys," "No Love Like That," "A Night In the Nursery," "Everybody Plays The Mime"—though none became hits. Still, it's a solid album and one of the most underrated releases of the '90s. – JT
Price Range: About $3-4.
Gene – Olympian and Drawn to the Deep End
Every once in a while, even with my favorite, the Silencers, one can understand why albums go out of print. Lackluster sales, dips into obscurity and dated material can all lead one to the used bins. For instance, who really is out there buying up tons of Rockwell albums? Nobody's watching him, seriously. But then again there are some albums that go out of print that are a huge shocker. Case in point, Gene. Sure, they were once slagged as a Smiths ripoff, but they quickly silenced their critics with quality songwriting, musicianship and vocal performance. Martin Rossiter is easily as charismatic as Morrissey and Jarvis Cocker, while the band is as dense, layered and complex as the best of them. Their first album was a kind of melancholy Smiths affair, complete with an album cover similarity. But the second album is where Gene really found their footing, despite most critics' opinions. "We Could Be Kings" is an emotional rollercoaster, ending with Rossiter's cheeky nod to the Moz's former band as he sings, "These things take more than time." "New Amusements" could go toe to toe with Pulp's "This is Hardcore." "Where Are They Now," "I Love You, What Are You," and especially "Long Sleeves for the Summer" ache with pathos, the latter referring to a suicide attempter. But the overall best song is the one that brought my attention to Gene in the first place, their very first single which ended up as a US bonus track for Olympian, "For the Dead." Lately, various indie stars have declared their undying love for the Britpop band that got lost in the shuffle of Blur, Oasis and Pulp including Death Cab guitarist Chris Walla. It's nice to know that you're right once in a while. – TT
Price Range: Around $2-5 each, some even lower. That's not a bad deal!
Lifter Puller – Fiestas and Fiascos
The Hold Steady had a great 2005, seeing their Separation Sunday land on many year-end lists, including Treble's own. Minneapolis hasn't seen this much attention since Prince and The Mats were creating a major media buzz in the early '80s. Yet, just like those dudes in the Walkmen got their start long before "The Rat," Craig Finn had his own project in the '90s that didn't receive the amount of attention that his current project has earned. Lifter Puller was, in many ways, similar to The Hold Steady. Finn, for one, has such a unique voice, any project that he has his hands in becomes instantly his own. However, musically, it was very much a rock `n' roll affair, though not quite to the E-Street Band heights that The Hold Steady is. Lifter Puller had more of a punk and new wave influence, and made quite a ruckus on Fiestas and Fiascos, which will likely cost you a lot more now than it did when it was new.
Price Range: Some online sources will sell it to you for $12, but most skew toward $50.
The Cure – The Top
How any Cure release can be out of print is beyond me, other than maybe for legal reasons as The Top seems to be the only early Cure release not done through Elektra, or for aesthetic reasons as the album is, in essence, a 'transition' album. Falling between the last of the holy triumvirate in Pornography, and the slicker poppier The Head on the Door, The Top is somewhat hard to classify, other than being 'the one with "The Caterpillar".' Basically a studio project of Robert Smith and Lol Tolhurst while Smith was temporarily with Siouxsie and the Banshees, The Top was a glorious mess of styles, a waystation between gloomy art rock and pop stardom. Still, with the fanbase that the Cure has and will continue to gain, I am amazed that anything by the group has lapsed into out of print status (although it is still available in the UK). Hopefully, the continuation of the Rhino reissues will address this massive oversight. – TT
Price Range: Available as an import for $23, used for $12 and up; Used copies of the domestic version range higher, even up to $39.
This Heat – Deceit
This Heat is, without question, one of the hippest names to drop when discussing music. Their odd prog-post-punk sound was innovative, to say the least, though they weren't the most accessible band of the era. Nonetheless, they made some amazing music, the likes of which echoed in early records by Savage Republic and Sonic Youth, as well as early 4AD signings like Mass and Wolfgang Press. Their debut, self-titled album was recently reissued and made available for a reasonable price after out of print copies had been sold for more than $100 for years. To date, Deceit has been reissued a few times, each attempt expiring with prices skyrocketing not long thereafter. Aside from the APB album, this is by far the most expensive album that we've researched on this assignment. You might be better off letting a friend burn it for you at this rate. – JT
Price Range: At lowest, around $65, with peak nearing $150. Yikes!