A decade ago, Treble put together a list of 10 of the best alternative rock albums of the '90s. A simple idea with a simple execution, it offered a bird's eye view of the mainstream alternative landscape at the time. But as we approach our 20th anniversary, looking back on good ideas we never fully saw to fruition, it made sense to once and for all expand it to a much wider view of alternative music in the '90s. So that's what we did.
"Alternative," much like "indie rock" (which both overlaps and is somehow its own discrete thing) is a nebulous, difficult to define sphere of music. Ostensibly it's the cooler, younger counterpart to mainstream rock, but that doesn't quite cover it. Put another way, it's where indie culture meets the mainstream—many of the MVPs of alt-rock in the '90s, including Nirvana and Sonic Youth, began in the underground. But for the sake of not inviting the entirety of independent music into one too-limited list, we narrowed our parameters a bit. Eligibility consideration includes but isn't limited to: albums that produced radio hits, 120 Minutes regulars, major label albums from once-indie bands, critical darlings in mainstream publications, Lollapalooza headliners and so on. (We opted not to get too into the weeds of post-rock or other significant but even harder to define subgenres.) There was a moment when we almost included Boredoms, who meet two or three of those criteria. It was touch and go for a moment.
Our list of the best alternative rock albums of the '90s features one album per artist, in chronological order, unranked, and is fairly subjective. Appearance by Jim Rose Circus Sideshow not included.
Blurbs by Adam Blyweiss (AB), A.T. Bossenger (ATB), Chad Gorn (CG), Connor Brown (CB), Ed Brown (EB), Emily Reily (ER), Forrest James (FJ), Jeff Terich (JT), Liam Green (LG), Patrick Pilch (PP), and Wil Lewellyn (WL)
Note: When you buy something through our affiliate links, Treble receives a commission. All albums included are chosen by our editors and contributors.
---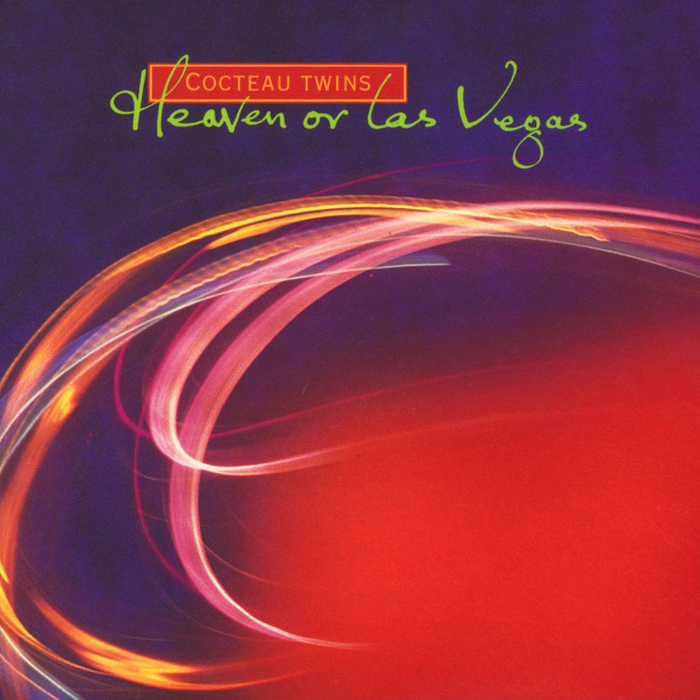 Cocteau Twins – Heaven or Las Vegas (1990)
For a band that ostensibly had a signature sound, Cocteau Twins underwent a great deal of change over their decade and a half of releasing music together. Once a prickly gothic rock band with Banshees in their blood, later a more intangible and haunting form of ethereal wave with visions of David Lynch, and ultimately the platonic ideal of dream pop. The latter took shape on Blue Bell Knoll, but the band perfected it on Heaven or Las Vegas, whose elegant sheen washes over its pristine pop songs, from the immaculate chill of "Cherry Colored Funk" to the actual cherry colored funk of "Pitch the Baby." – JT
Read more: Treble 100, No. 40: Cocteau Twins – Heaven or Las Vegas (Patreon)
Listen/Buy: Spotify | Turntable Lab (vinyl)
---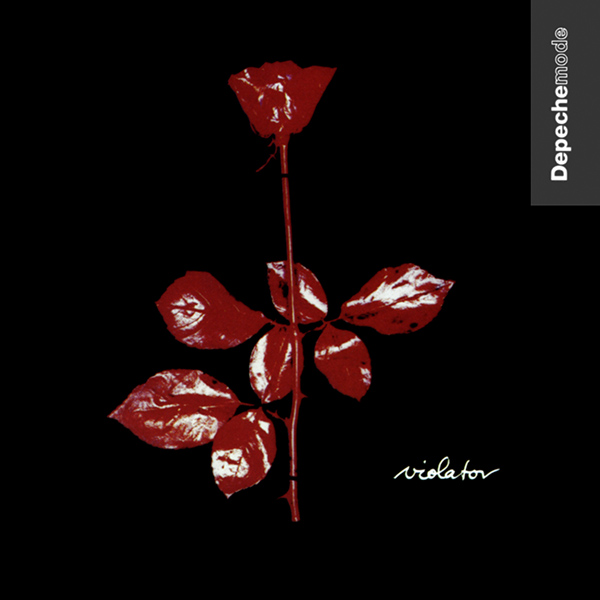 Depeche Mode – Violator (1990)
By the end of the 1980s, Depeche Mode had become one of the biggest bands in the world—big enough to headline the Rose Bowl, big enough to cause a riot at a record store in Los Angeles. "Personal Jesus" might have been tongue in cheek, but they had millions of believers all the same. That megahit, along with perhaps the band's greatest song, "Enjoy the Silence," proved Martin Gore's uncanny knack for penning a smash was as sharp as ever, but the whole of Violator is more atmospheric, dark and sensual. There's a lot of nuance here for a massive pop crossover, in the ambient-pop drift of "Waiting for the Night" and the menacing closing march of "Clean." Hitting their commercial peak only pushed them to create something greater than they ever had before. – JT
Read more: Depeche Mode's "Personal Jesus" caused a fervor
Listen/Buy: Spotify | Amazon (vinyl)
---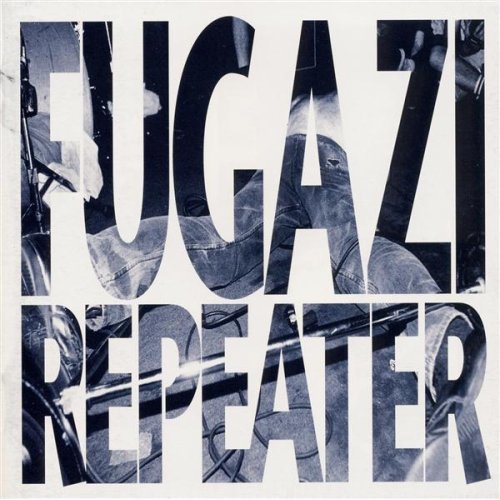 Fugazi – Repeater (1990)
A table published in Alan O'Connor's Punk Record Labels and the Struggle for Autonomy, published in 2008, puts the estimated sales total of Fugazi's Repeater at 500,000. Some corners of the internet will tell you it's over a million, and it's certainly possible, but even simply taking the more modest estimate into account, that's an astonishing number for a band who didn't make videos, kept their CD and ticket prices low, mostly stayed away from mainstream radio and generally avoided the typical avenues of promotion. It's strange now—in an age of mostly futile self-promotion everywhere all the time—to put in context a band like Fugazi, who commanded a cult audience bigger than most A&R budgets could buy. But just because they passed on the typical platforms didn't mean the band didn't have something to say, the 11 songs on their 1990 debut LP covering a wide range of topics such as crass commercialism, drug overdoses, violence and exploitation. Against a backdrop of dub rhythms, broken-glass guitar riffs and punk rock choruses, it's a powerful statement of independence that offered a compelling view of the future of punk. – JT
Listen/Buy: Bandcamp | Merchbar (vinyl)
---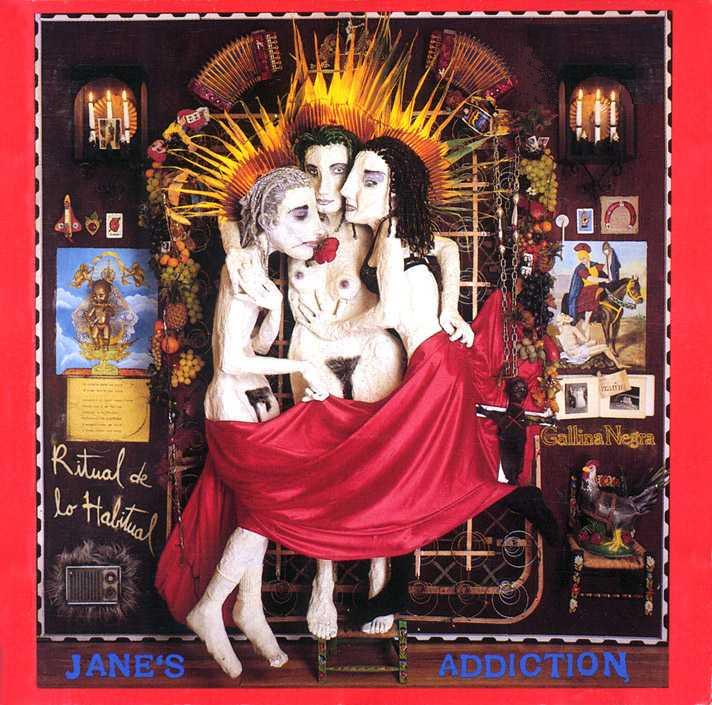 Jane's Addiction – Ritual de lo Habitual (1990)
Part of what cemented Ritual de lo Habitual as an alternative essential took place in its aftermath, with frontman Perry Farrell founding Lollapalooza and as a result ushering in a new era of music festivals—and the 13 months the band spent on tour together eventually causing them to split up for the better part of the decade. But Ritual has earned its reputation as a modern classic by virtue of being simply a great rock record, swirling together elements of heavy metal, funk and psychedelic rock into something with a hedonistic and fucked-up sensibility but a lingering beauty all the same. At turns fiery ("Stop"), jokey ("Been Caught Stealin'") and ethereal ("Then She Did"), Ritual de lo Habitual trafficked in a stunning kind of sleaze, bringing the grime of the Sunset Strip clubs from which it was born to the arena stage. – JT
Listen/Buy: Spotify | Turntable Lab (vinyl)
---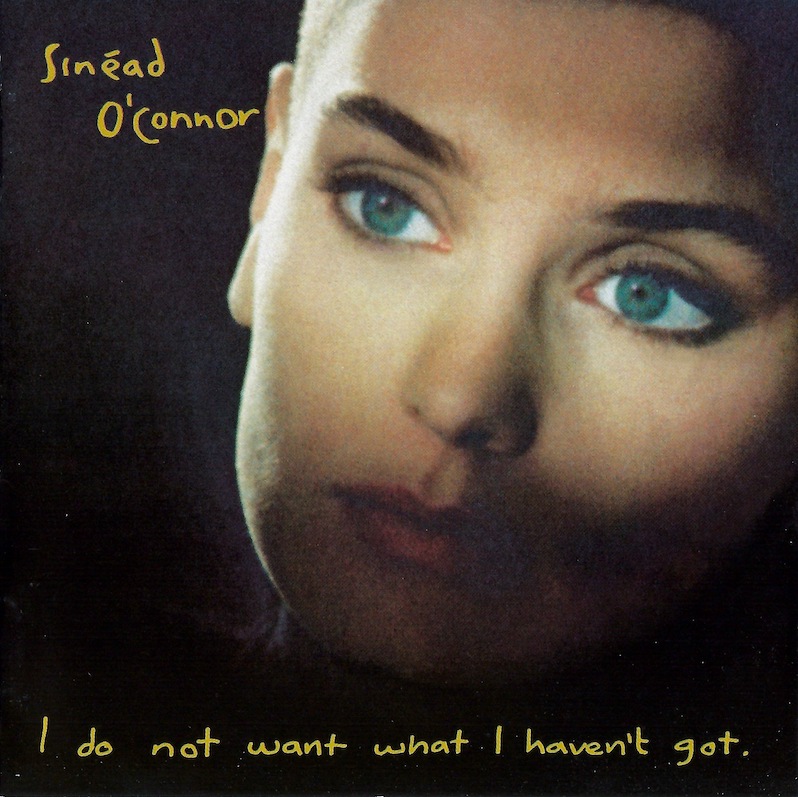 Sinéad O'Connor – I Do Not Want What I Haven't Got (1990)
A pop crossover on the strength of the Prince-penned "Nothing Compares 2 U," which spent four weeks at number one, I Do Not Want What I Haven't Got found Sinéad O'Connor connecting her most cutting edge material with her most accessible, as well as some of her most deeply affecting. Stark opener "Feel So Different" is a haunting showcase for her incredible vocal performance, backed by an aching layer of strings, while "I Am Stretched On Your Grave" makes good use of the "Funky Drummer" break and single "The Emperor's New Clothes" saw her flexing her rock muscles. A blend of protest songs and personal material amid an eclectic swirl of styles, I Do Not Want What I Haven't Got helped to usher in a new generation of soul-baring singer/songwriters. – JT
Read more: Sinéad O'Connor communicated the truth on I Do Not Want What I Haven't Got
Listen/Buy: Spotify | Merchbar (vinyl)
---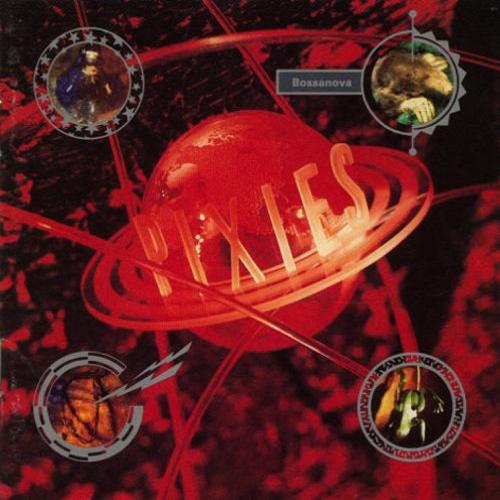 Pixies – Bossanova (1990)
Looking back, the four albums and one EP that Pixies released between 1987 and 1991 feel like the sacred codex of alternative rock—the text from which all loud-quiet-loud interpretations followed in the years to come. Yet where 1989's Doolittle delivered a handful of now-legendary college-radio singles in "Monkey Gone to Heaven" and "Here Comes Your Man," the following year's Bossanova was considerably more peculiar. Written largely in the studio and recorded after minimal rehearsal, Bossanova feels more raw and fragmented than its predecessor, as evident by the opening one-two punch of obscure surf-rock cover "Cecilia Ann" and abrasive scream session "Rock Music." Amid the band's strange left turns and abstractions—and an increasing fascination with UFOs on the part of singer Black Francis—are some of their greatest pop songs, like the anthemic "Dig for Fire," the hazy "Velouria" and the furious "Down to the Well." – JT
Listen/Buy: Spotify | Turntable Lab (vinyl)
---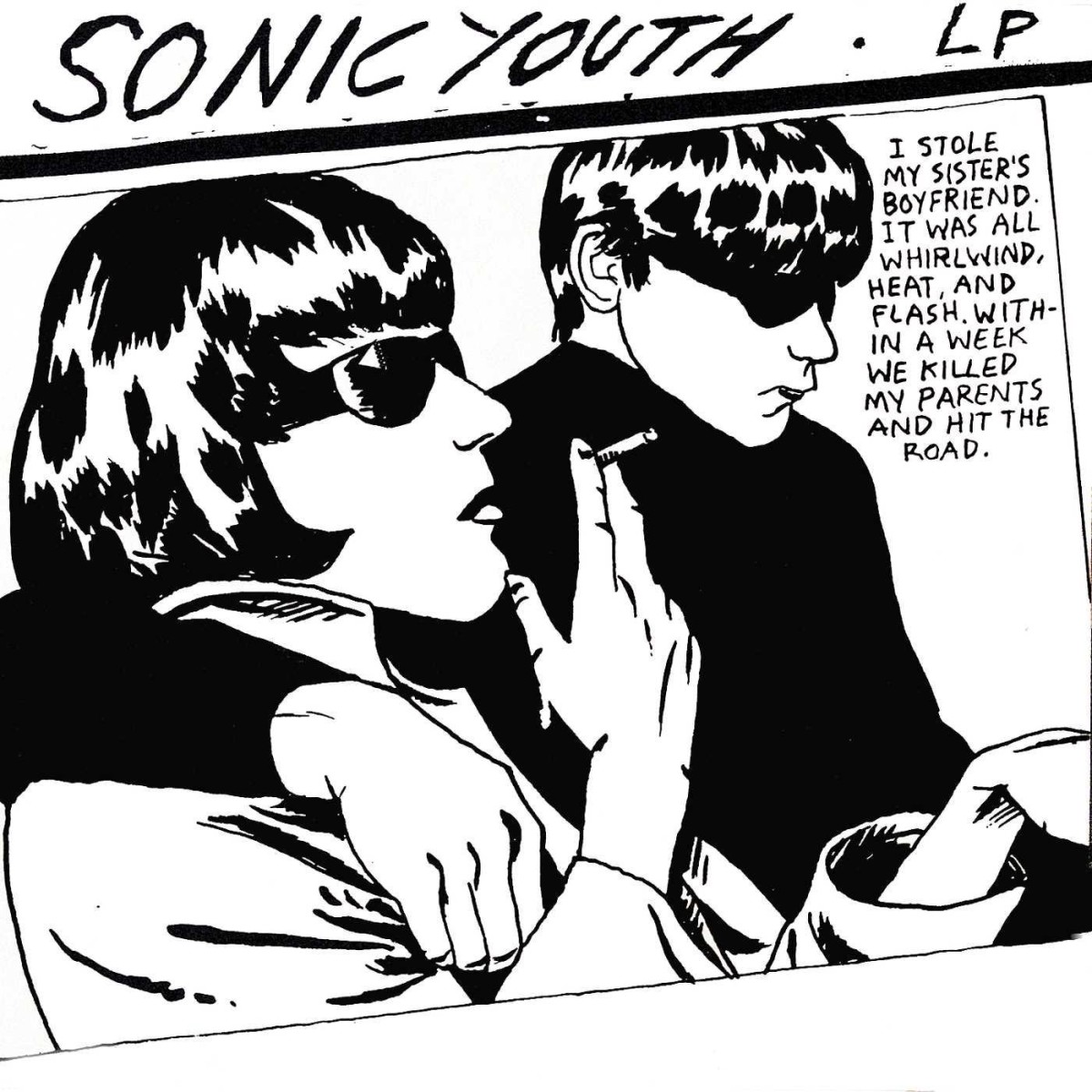 Sonic Youth – Goo (1990)
Nirvana are seen, rightfully, as having set the standard for alternative rock in the '90s—even decades later, there are countless bands who still can't escape their influence. But Nirvana, themselves, were likewise shaped by their own influences, among the most prominent being The Pixies, who broke up in the early '90s, and Sonic Youth, who until their split had one of the best streaks in all of rock music. Part of that streak was shaping alternative rock as we know it, primarily through their landmark albums Daydream Nation and Goo. The former might be the critical favorite, but the latter is the one with songs that actually got played on the radio, like the groove-heavy noise-rock opener "Dirty Boots," and hit "Kool Thing," in which Kim Gordon briefly hands off the mic to Public Enemy's Chuck D. It's a record rife with noise, rebellion and an embrace of all things weird—one of the greatest moments in alt-rock history. – JT
Read More: Sonic Youth's dark, American trilogy
Listen/Buy: Spotify | Turntable Lab (vinyl)
---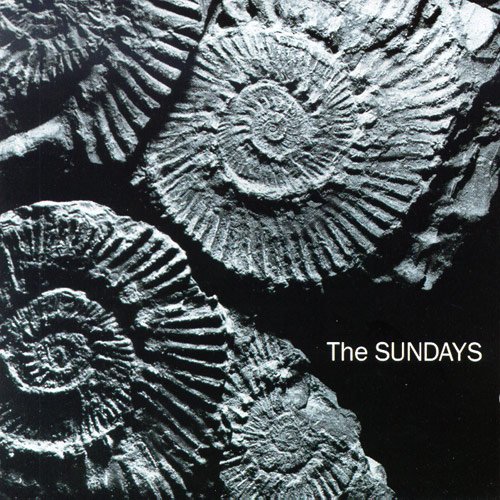 The Sundays – Reading, Writing and Arithmetic (1990)
The success of British indie pop band The Sundays might have had a lot to do with Harriet Wheeler's lovely, childlike voice, which gently flutters from the sky like a bird. But the craftsmanship of 1990's Reading Writing and Arithmetic, led by singles "Here's Where the Story Ends" and "Can't Be Sure," found the band giving her plenty of space to breathe. Wistful, pleasantly brief acoustic meanderings about dreary, gorgeous images concealed deeper meanings within. Quiet, introspective rebellion, forbidden love, the state of the world, and all the things we can't change—happy or sad, Wheeler sang about them with glorious abandon. – ER
Listen: Spotify
---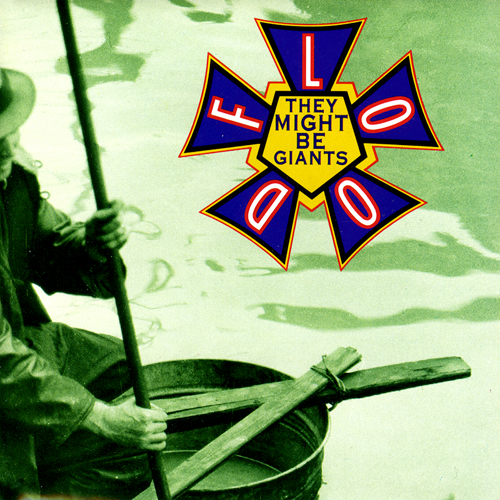 They Might Be Giants – Flood (1990)
One of the decade's earliest examples of a major label upsell instead of a sellout (from January of 1990!), John Flansburgh and John Linnell's third proper album reminds us that in all of their punchline-stacked quirk-pop there rests kernels of truth. Flood validated and spread wide TMBG's brand of off-kilter arrangements and themes filled with literate and literary callbacks, primitive drum machines, references to swing and spaghetti western soundtracks, and subtle storytelling and politicking. The Brooklyn duo even transcended the curse of the big corporate modern-rock budget: They blew most of that money making just four songs in the album's first half, including cult hits "Birdhouse in Your Soul" and "Istanbul (Not Constantinople)," and had to resort to the lo-fi musicianship that first got them noticed in order to polish the thing off. Flood positioned They Might Be Giants as adored and madly inventive in the manner of Devo, but twice as adorable. – AB
Listen/Buy: Spotify | Merchbar (vinyl)
---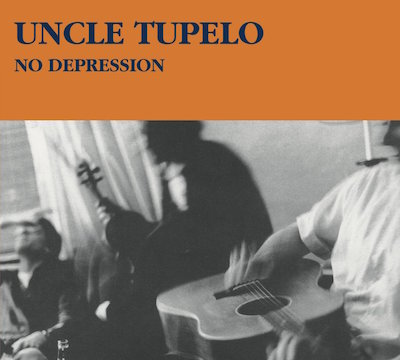 Uncle Tupelo – No Depression (1990)
One of the earliest bands to be called "alt-country," Belleville, Illinois' Uncle Tupelo made a handful of outstanding records with a fairly simple stylistic approach—blending the raw, scruffy rock sound of The Replacements with traces of classic country twang. Their 1990 debut is an early high point, finding the group turning out barn-burning anthems like "Graveyard Shift," which is an all-timer for its opening riff alone. In the wake of No Depression (the title of which also came to be a synonym of alt-country), three more albums followed and an Americana magazine adopted the name, while Jeff Tweedy formed Wilco and Jay Farrar started up Son Volt. And though the degree of country in their musical DNA was perhaps subtler than advertised, it's significance isn't up for debate. – JT
Read more: A history of Alt-Country in 40 essential tracks
Listen/Buy: Spotify | Merchbar
---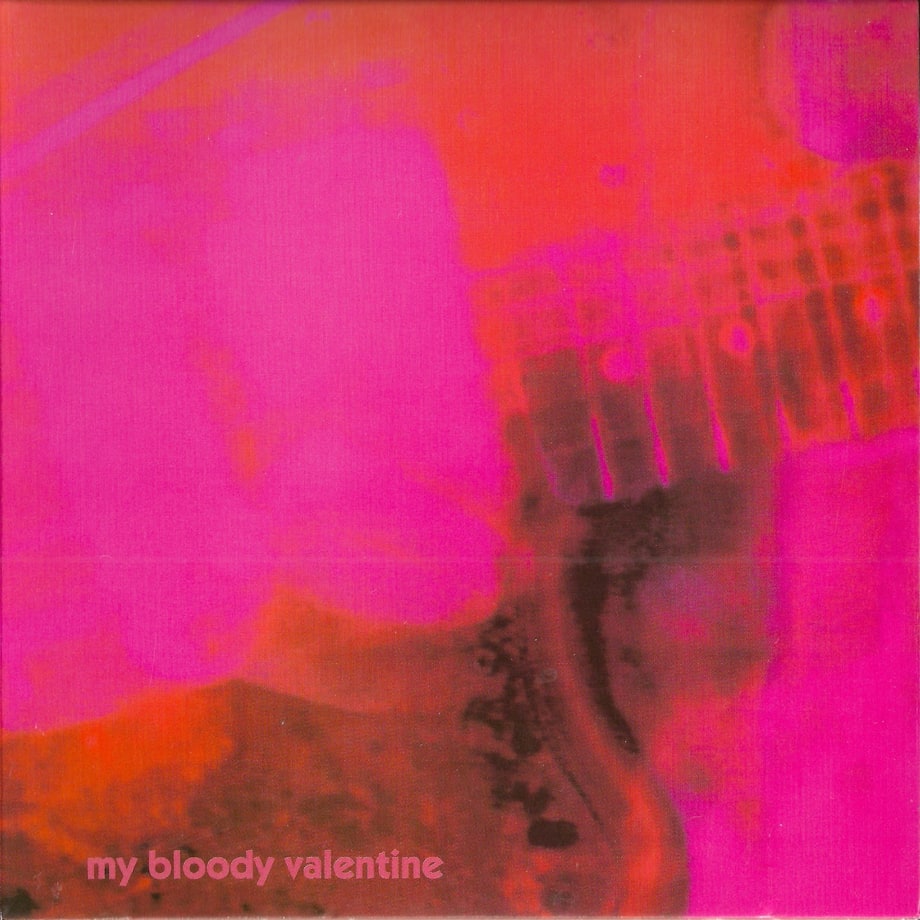 My Bloody Valentine – Loveless (1991)
A mythic album that helped to define the sound of shoegaze and found the group exhausting Creation Records' funds, My Bloody Valentine's Loveless retains its mystique after three decades in part because few other records sound amazing in just such an inexplicable way. Their songs have lyrics but the words are often just textural pieces of an overall wave of sound—try to decipher what's happening verbally on "Soon" and you'll come up empty, but it hardly matters with a dense strata of guitars and club-friendly beats like those. The schematics for bandleader Kevin Shields' pedalboard are deceptively simple, yet what the group yields from it feels almost like a kind of wizardry. Rarely has a record made with guitars, bass and drums sounded so magical. -JT
Listen/Buy: Spotify | Merchbar (vinyl)
---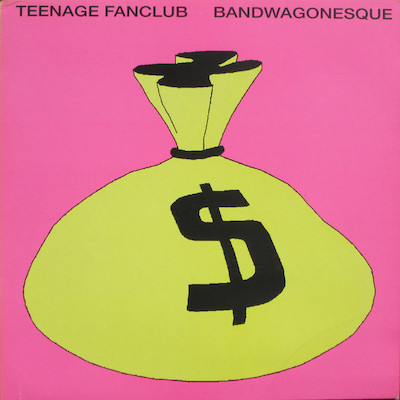 Teenage Fanclub – Bandwagonesque (1991)
The retrospective gasping at Teenage Fanclub earning SPIN's album of the year in 1991 seems pretty unfair in hindsight given the elephant in the room (we've got a surprise for you a little lower down the list), and likewise given that 1991 was a phenomenal year for music overall (Loveless? The Low End Theory? a dozen or so other equally worthy contenders?). Something in the water, perhaps, and Bandwagonesque sounds like a band suitably drunk on it, delivering what was then a new creative peak in jangly pop and accessibly noisy college rock, blurring the lines between Big Star and The Go-Betweens through stellar melodic standouts such as "The Concept" and "What You Do To Me." – JT
Listen/Buy: Spotify | Merchbar (vinyl)
---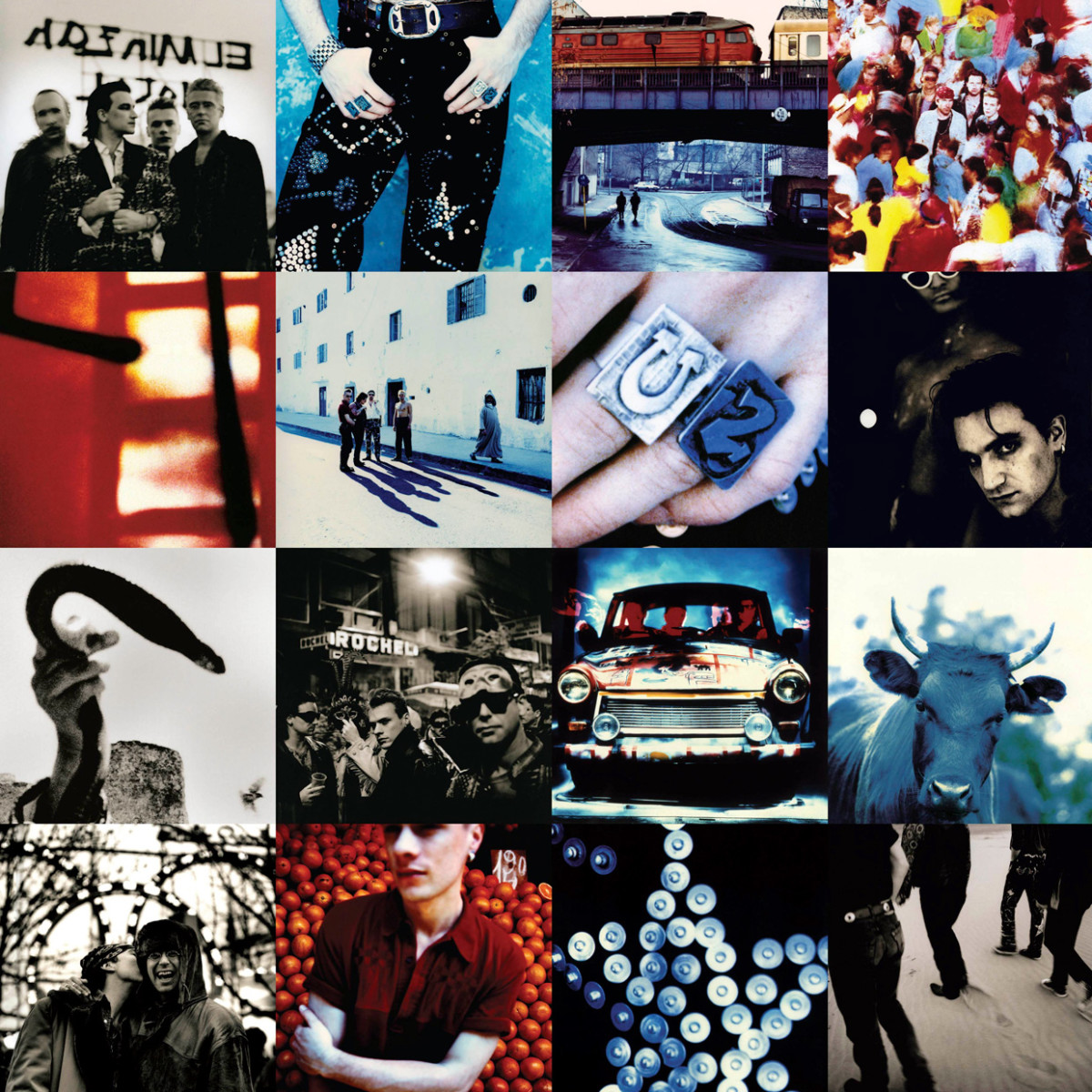 U2 – Achtung Baby (1991)
U2 had pretty much ascended to the top of the mountain with 1987's The Joshua Tree, and allowed themselves some self-mythologizing with the following year's Rattle & Hum. But brief indulgent dalliances aside, the band had hit a creative streak that saw them retaining their vitality and gaining even more creative steam as they crossed from the '80s into the '90s—which not every act from the prior decade had pulled off so easily. Maybe "easily" isn't the right word; U2 nearly broke up during the making of Achtung Baby, but they found a creative spark in the process, crafting an album steeped in industrial rock influences and a less self-serious tone. With a band like U2, the earnestness is part of the package, though perhaps more than on any other album their most immediate rock songs, such as "The Fly" and "Zoo Station," are above all fun. But while the album launched some of their most famous singles ("One," "Even Better Than the Real Thing"), deeper cuts like the shoegaze waltz "Acrobat" and gothic hymn "Love Is Blindness" reveal a band giving themselves over to their most thrilling and weird creative pursuits. – JT
Read more: How U2's Achtung Baby began the band's strangest era
Listen/Buy: Spotify | Merchbar (vinyl)
---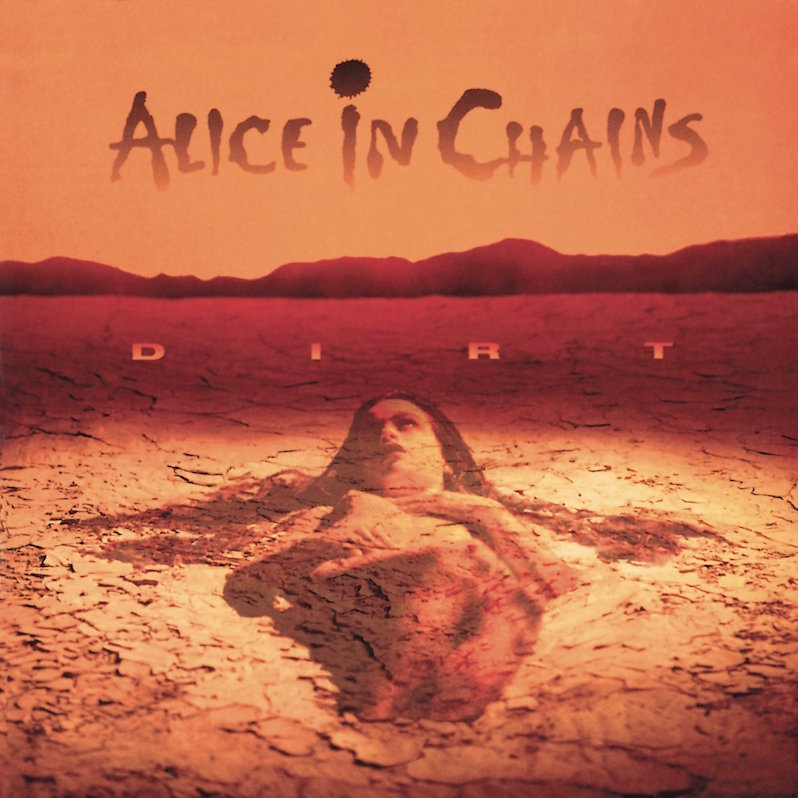 Alice In Chains – Dirt (1992)
The ghosts of '80s hair metal that haunted Facelift were exorcised by the raw intensity of their sophomore full-length. Jerry Cantrell's beefed-up guitar tone coupled perfectly with Layne Staley's sinister snarl. Other bands of their era tried to emulate the angst this Seattle band summoned, but most fell short, as the catharsis bleeding from every song on Dirt was real. An album equally heavy and hooky, it packed a punch even on slow burning power ballads like "Rooster." Dirt is the proverbial capture of lightning in a bottle, a moment that stands apart even within Alice In Chains' overall body of work. – WL
Read more: With Dirt, Alice in Chains showed how heavy grunge could be
Listen/Buy: Spotify | Merchbar (vinyl)
---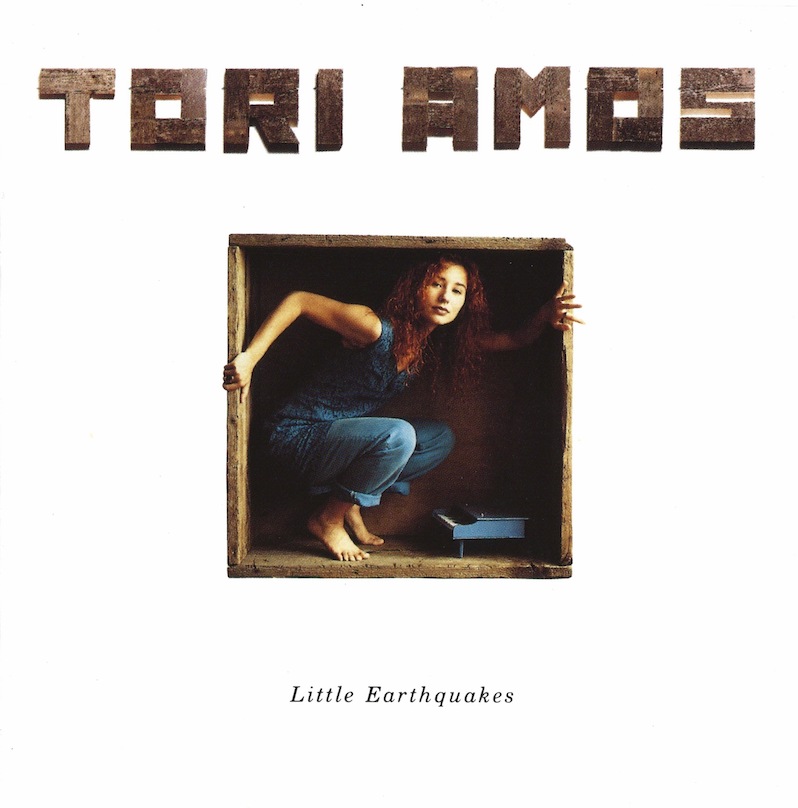 Tori Amos – Little Earthquakes (1992)
Four years after a flop of a debut album steeped in synthesizers and some of the most gaudy '80s cliches, Tori Amos pulled off a remarkable rebranding by mostly doing away with the pageantry. With a few nods from prog rock and more than a little of Kate Bush's conceptual art rock in her DNA, Tori Amos reinvented herself as, well, herself. Her debut set of songs under her own name is dynamic and highly charged, brimming with standout quotables ("So you found a girl who makes really deep thoughts/What's so amazing about really deep thoughts?") while tapping into an emotional honesty that was at times shockingly intimate. Despite the prominence of piano, however, Little Earthquakes still readily makes its identity as a rock album known, particularly through standout moment "Precious Things," a bombastic intersection of a sexual awakening amid a Christian upbringing. – JT
Read more: Treble 100, No. 98: Tori Amos – Little Earthquakes
Listen/Buy: Spotify | Merchbar (vinyl)
---
The Beastie Boys – Check Your Head (1992)
The Beastie Boys reinvented themselves more than most, first a rowdy punk band, then a snotty rap group with heavy metal guitar samples, then sampladelic pioneers of a new era of hip-hop. On Check Your Head they achieved final form, in part by playing as a live band as much as they actually rapped. An eclectic and fragmented record that hangs together unusually well, Check Your Head balances golden age boom-bap against Meters-inspired funk instrumentals (and one hardcore cover), though in the spaces in between, The Beastie Boys revealed an interesting middle ground between rap and alternative rock. "Gratitude" predicts Rage Against the Machine by seven months, "Pass the Mic" cakes the trio's wordplay in feedback and grime, and "Stand Together" enters a fuzzed-out funk realm through a skronky jazz-fusion sample intro. The group's anything-goes eclecticism and free-flowing mix of styles might not have worked as well in another group's hands, but here it all feels effortless and grounded—like anything is within reach. – JT
Read more: On Check Your Head, The Beastie Boys pulled off an incredible reinvention
Listen/Buy: Spotify | Merchbar (vinyl)
---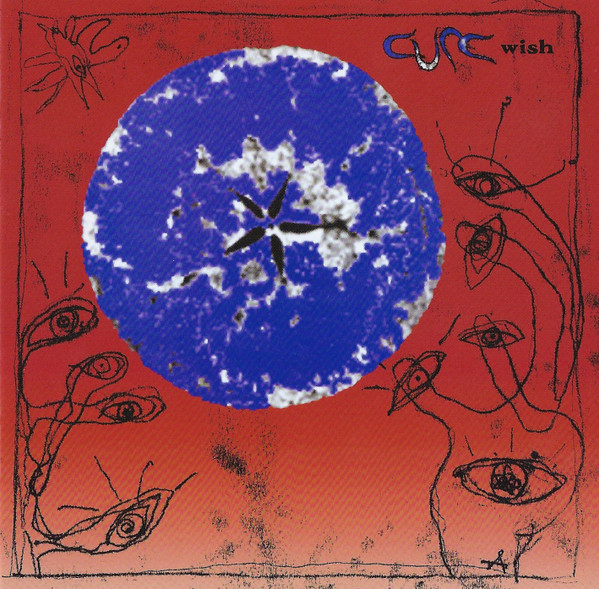 The Cure – Wish (1992)
As one of the greatest alternative bands of the '80s, The Cure crossed over into various interconnected subcultures (post-punk, goth), which didn't carry as significant a presence in the next decade, at least not in the same way they had. The thing about bands that both define and transcend genres, however, is that they usually end up faring better than most. In the '90s, The Cure's output slowed down considerably, releasing only two albums in 10 years. Wish was one of them, and though it lives in the shadow of about a half-dozen classics, it nonetheless remains one of their best. Having a runaway hit single in "Friday I'm in Love" kept the band in regular rotation while epic sprawls of gloom such as "From the Edge of the Deep Green Sea" and "Apart" reaffirmed their status as goth royalty. It doesn't often happen that a band's most commercial moment coincides with a stunning creative streak, but The Cure were never ones for following convention. – JT
Read more: A guide to the complete albums of The Cure
Listen/Buy: Spotify | Merchbar (vinyl)
---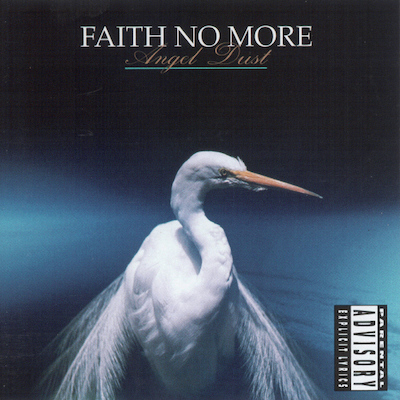 Faith No More – Angel Dust (1992)
Faith No More's follow up to their mainstream breakthrough album The Real Thing found vocalist Mike Patton bringing a darker, more chaotic touch to the band's songwriting, pulling back the curtain to show his true identity. Patton's abilities as a vocal chameleon pulled the band closer in the direction of his first band, Mr. Bungle. Though still a radio staple, standout single "Midlife Crisis" didn't achieve ubiquity of their 1989 single "Epic" (few songs do!), but the darker direction the band followed might have single-handedly inspired the entire genre of nu-metal. The band's uncompromising artistic vision yielded an album that has stood the test time and solidified Faith No More as a singular, left-field talent. – WL
Listen/Buy: Spotify | Merchbar (vinyl)
---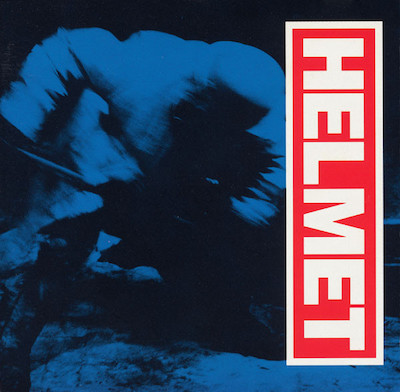 Helmet – Meantime (1992)
Born of New York City's noise rock and post-hardcore scene, Helmet had somewhat more avant garde cred than the average grunge band. But no one gets an offer of half a mil without being able to turn out a hit or two. Meantime yielded a handful of radio staples, most notably the raw and syncopated "Unsung," built on big, chunky power chords and Page Hamilton's Ozzy-an-octave-lower vocals. Still, with its deceptively simple melodies and rhythmically complex approach—treated with heaping doses of distortion and occasional nihilistic screams—it's easy to see why A&R would be champing at the bit for a record like Meantime. After 30 years, it still leaves a nasty bruise. – JT
---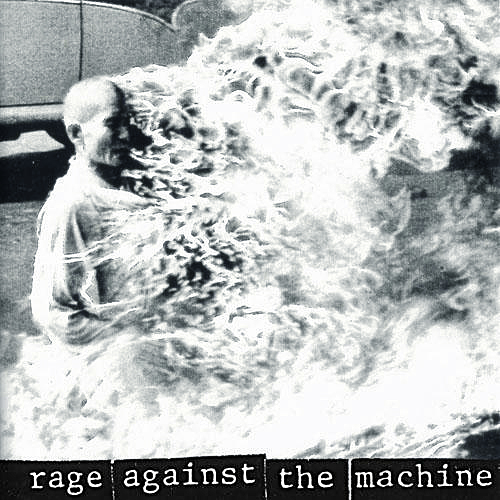 Rage Against the Machine – Rage Against the Machine (1992)
Though far from the first band to merge hip-hop with the volume and aggression of heavy metal (and Ice-T's Body Count made their controversy courting debut the very same year), Rage Against the Machine offered the most seamless hybrid of the two with their incendiary 1992 debut. Driven by righteous fury against a colonialist U.S. government, law enforcement, and the insidious influence of white supremacy in myriad aspects of American life, the Los Angeles group let their message be known through stunningly unsubtle means. Vocalist Zack de la Rocha's eruptive screams proved just as powerful as his bars, while Tom Morello made the simple act of playing guitar seem just as subversive. The group's influence and message remain as significant today as it was 30 years ago, even if some of those listening somehow managed not to hear what they were saying. – JT
Read more: Treble 100, No. 45: Rage Against the Machine – s/t
Listen/Buy: Spotify | Merchbar (vinyl)
---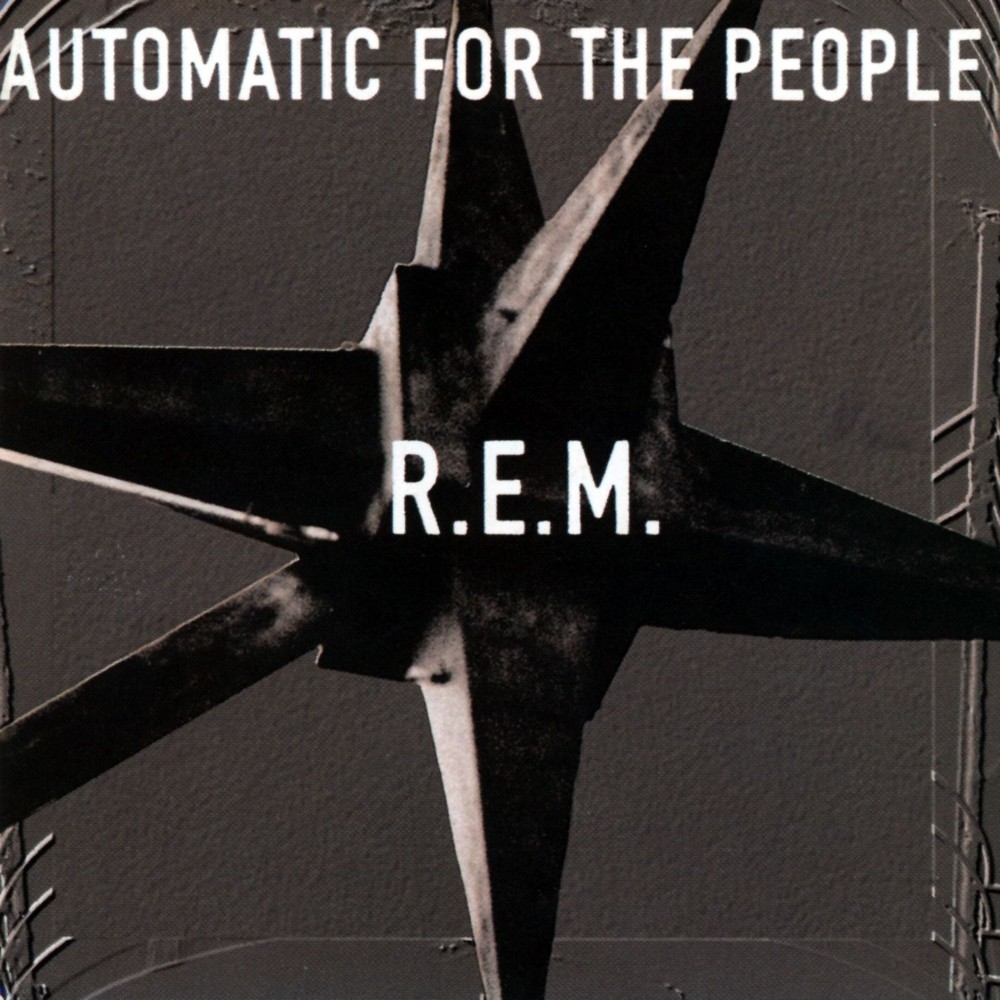 R.E.M. – Automatic for the People (1992)
After being deemed "America's Best Rock and Roll Band" by Rolling Stone in 1987, the start of REM's major-label residency resulted in wide exposure of individual singles (including the release of their biggest hit in 1991, "Losing My Religion") but a dip in critical quality of their full albums. Automatic for the People in 1992 would stem this tide, ultimately standing as the band's most successful experiment and most grand artistic statement. It formed a blueprint for chamber pop, endlessly satisfying listeners with delicate orchestrations that rebelled against your typical music of rebellion. R.E.M. managed to deliver intriguing if insular stories of remembrance and identity ("Nightswimming," "Man on the Moon") as well as concert-hall bombast ("Everybody Hurts," "The Sidewinder Sleeps Tonight"). Hey, kids, rock 'n' roll, but with heaping side orders of grace and mystery, the latter a key element that had been missing from the band's work for years. – AB
Read more: Treble 100, No. 75: R.E.M. – Automatic for the People
Listen/Buy: Spotify | Amazon (vinyl)
---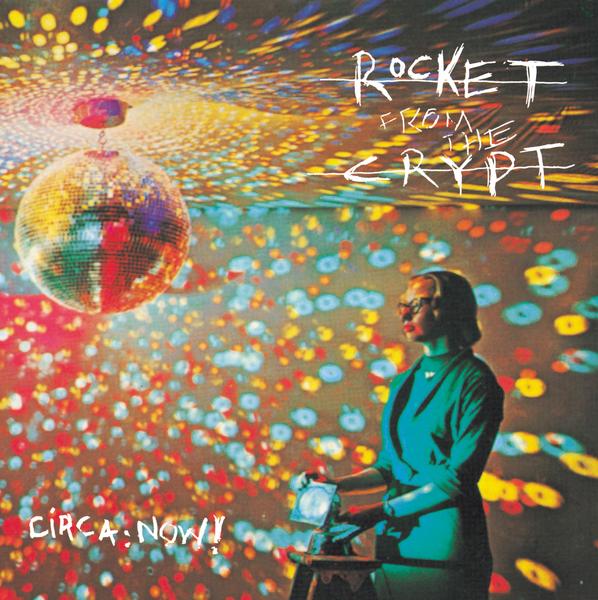 Rocket from the Crypt – Circa: Now! (1992)
San Diego was supposed to be the "next Seattle" around the mid-'90s, at least according to a handful of critics seeking the next great rock scene. It didn't work out that way, for a variety of reasons, but one of the most significant breakthroughs was that of Rocket from the Crypt. Balancing a horn section against crunchy power chords, and known for their fun-as-hell live shows, Rocket from the Crypt offered an alternative to grunge that emphasized showmanship and fun above all. Backdoor major label debut Circa: Now! got picked up by Interscope after first being released by Headhunter, though the hit singles were already there, specifically the two-minute, one-chord "Sturdy Wrists" and leprosy-pun waltz "Ditch Digger." Its success brought them to 120 Minutes, where vocalist John Reis' fabulism put one over on Lewis Largent. And in case you're wondering, they're still one of the best live shows around. -JT
---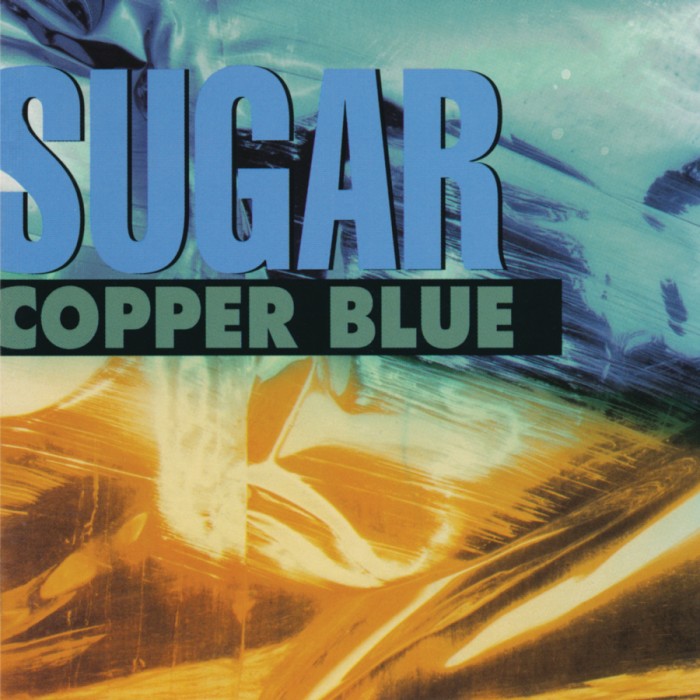 Sugar – Copper Blue (1992)
Arguably every noisy American band that picked up a guitar in the late '80s and early '90s did so after a lengthy soak in the Hüsker Dü catalogue. So, by that measure, he should have been overqualified to beat any alternative rock band at their own game. Which he more or less did, artistically if not commercially. Copper Blue, the debut album by Mould's short-lived but critically admired Sugar, was chunky, distortion- and power-chord-heavy alt-rock that hit every single right note. Streamlined, catchy, even kind of beautiful in its muscularity, Sugar was Hüsker Dü's carbon-based energy compressed into radio-friendly diamonds. The album's leadoff track, "The Act We Act," sets a soaring tone for the nine outstanding tracks to come, from the Pixies homage "A Good Idea" to the churning "Slick" and the infectious "Helpless." Even in a catalog that includes Zen Arcade, Copper Blue is a genuine contender among Mould's greatest recorded works. – JT
Listen/Buy: Spotify | Merchbar (vinyl)
---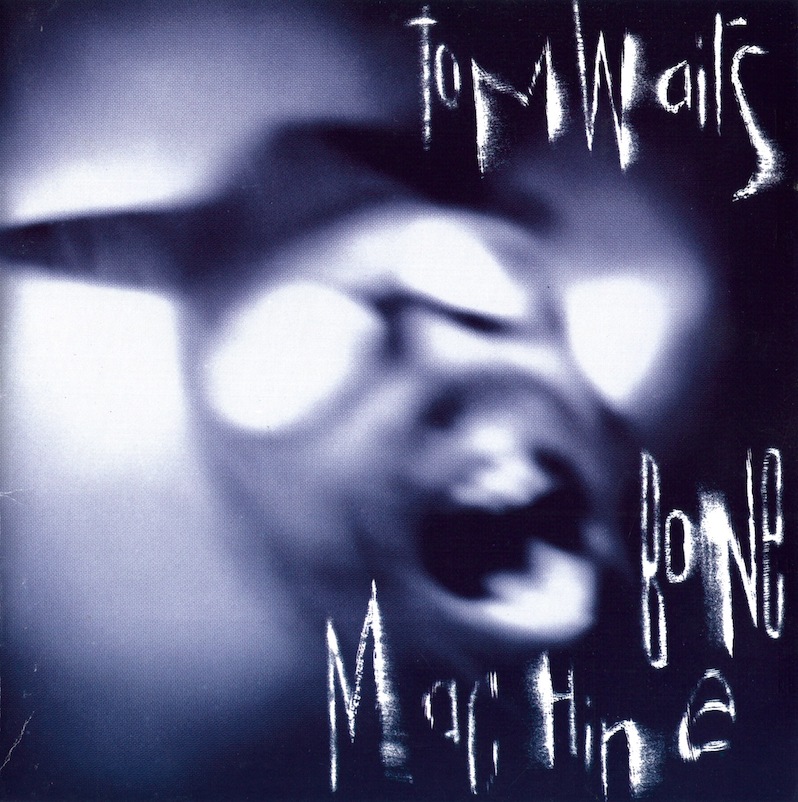 Tom Waits – Bone Machine (1992)
Tom Waits slowed his output in the '80s and '90s, but his more methodical approach, as well as a more prominent creative role from his wife Kathleen Brennan result in some of the strongest material he'd released during his career up to that point. The weirder and wilder he got, the better, and there's plenty of twisted genius to be found throughout 1992's Bone Machine. One of his most accessible releases, despite how wonderfully creepy it is, it contains some of his best ballads ("Dirt In the Ground"), gnarliest noir-rockers ("Goin' Out West") and a heart-breaking nursery rhyme for jaded adults ("I Don't Wanna Grow Up"). Waits never looked back on his more conventional '70s era ballads, and as a result maintained a consistent streak of oddball essentials, though few have quite reached this album's level of bonkers genius. – JT
Read more: Treble 100, No. 63: Tom Waits – Rain Dogs
Listen/Buy: Spotify | Merchbar (vinyl)
---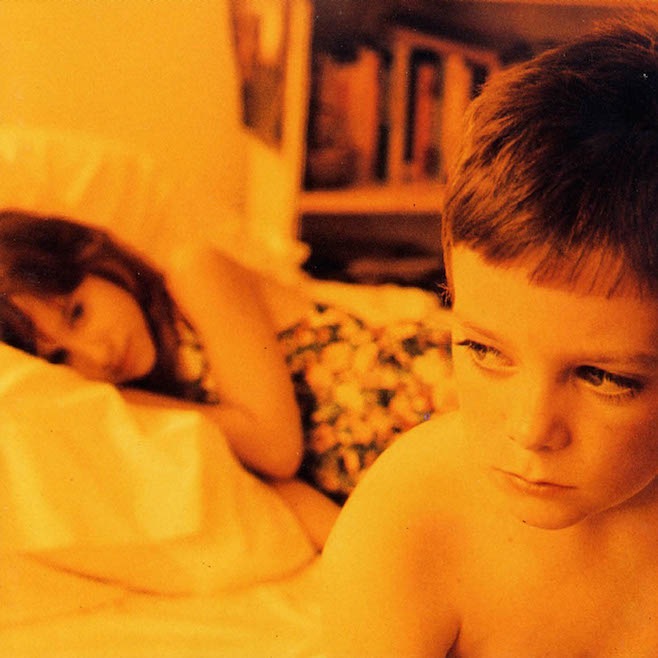 The Afghan Whigs – Gentlemen (1993)
Even in an era dominated by the angst of grunge and alternative, The Afghan Whigs' 1993 masterpiece Gentlemen stands out as a stark document of emotional devastation as a relationship falls to shit. It is in no way an easy listen, as frontman Greg Dulli spits out the lowest, basest poetry of sexual dysfunction, love gone awry and deep self-hatred. It goes beyond depressed solipsism, though, as Dulli uses "My Curse" to rightfully castigate himself from a woman's point of view, personified by Scrawl's Marcy May. For all the darkness here, the Whigs' singular fusion of punk aggression, massive riffs, dynamite hooks and R&B rhythms on "Debonair," "What Jail Is Like" and "Now You Know" ensure your ears are well-treated as your mind is brought through the wringer. – LG
---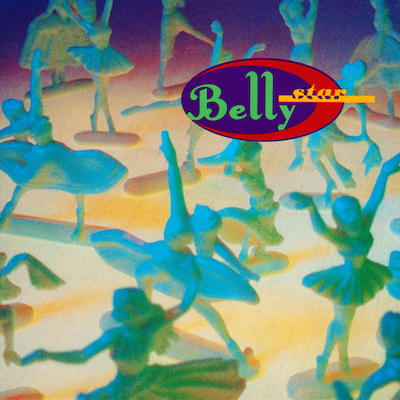 Belly – Star (1993)
The same year that The Breeders released their platinum-selling sophomore album Last Splash, former Breeder (and former Throwing Muse) Tanya Donelly debuted her own 4AD-backed debut album with then-new band Belly. Showcasing her own strengths as a bandleader, Star immediately became an alt-rock and college radio favorite through singles such as the darkly shimmering "Feed the Tree" and the sprightly jangle of "Gepetto." Though there's an appealing anything-goes sensibility about the album, stitching together taut noise-pop barnburners like "Angel" and "Dusted" alongside the hauntingly psychedelic "Low Red Moon" and a spectral gauze to "White Belly." – JT
Listen/Buy: Spotify | Merchbar
---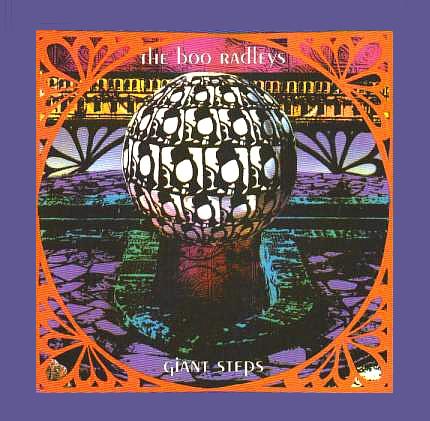 The Boo Radleys – Giant Steps (1993)
Aligned with the UK shoegaze scene, Merseyside's Boo Radleys sat at the crossroads where that effects-pedal-driven sound intersected with psychedelia and the emerging Britpop sound. With their third album Giant Steps, boldly named after a legendary John Coltrane work (much as The Replacements once did with The Beatles), The Boo Radleys explored just how much ground that triangle covered. Stretching beyond an hour and juxtaposing big jangle-pop hooks against layers of distortion, motorik beats and dub echo, Giant Steps is an ambitious masterpiece approaching Pet Sounds with patch cables, reaching its transcendent peak with the titanic head-trip single "Lazarus." – JT
Listen/Buy: Spotify | Merchbar (vinyl)
---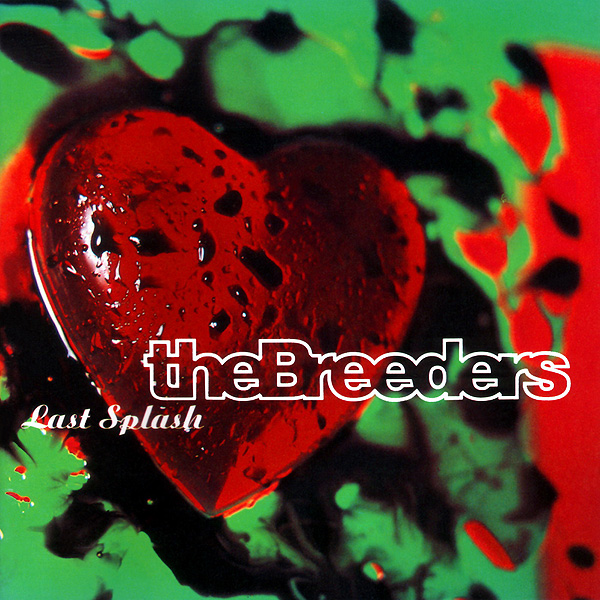 The Breeders – Last Splash (1993)
Kim Deal founded The Breeders with twin sister Kelley just as her then-full-time band The Pixies ascended to the peak of their popularity. Their debut album Pod was weirder and noisier than an album like Doolittle—which was still plenty noisy and weird on its own—but their 1993 follow-up Last Splash proved they had star power. Lead single "Cannonball" left the kind of impact its namesake would suggest, a heavy-rotation projectile that propelled the album to platinum sales. Which is a hell of a coup for a band that reveled in short, scrappy songs, peculiar and invasive sonic effects, disorientation and derailment. All within the context of a pop song, and on Last Splash there's no shortage of great ones: "Saints," "Divine Hammer," "New Year," "Invisible Man" and so on. It's distorted guitar music, but it sounded like few other bands at the time—or since. – JT
Listen/Buy: Bandcamp | Amazon (vinyl)
---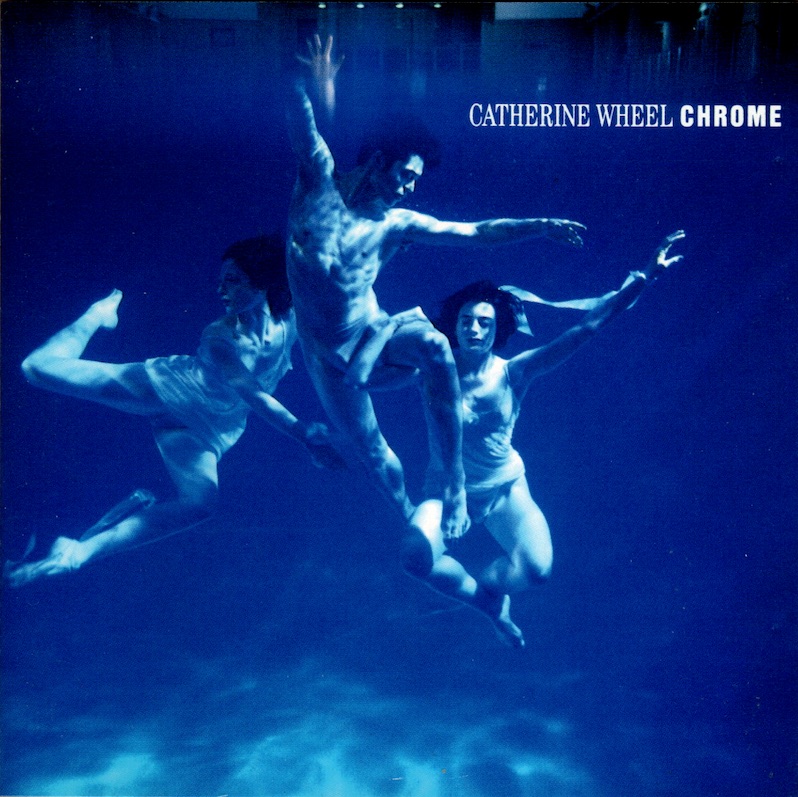 Catherine Wheel – Chrome (1993)
Catherine Wheel's stellar debut, 1992's Ferment, is one of the great classic shoegaze albums, washed in glimmering layers of guitars and a kind of opalescent beauty. Chrome is too, but with the dynamics dialed up, the distortion given a slick crispness and Rob Dickinson's vocals pushed even further to the foreground. So while "Black Metallic" became their signature song, moments like "Crank" and "Strange Fruit" provided an immediacy that suggested shoegaze and grunge could coexist harmoniously—even while longer standouts such as "Fripp" and "Ursa Major Space Station" retained their uniquely ethereal psychedelia. The guitars, naturally, sound immaculate, but on Chrome Catherine Wheel directed the spotlight toward the songs themselves. – JT
Listen/Buy: Spotify | Amazon (vinyl)
---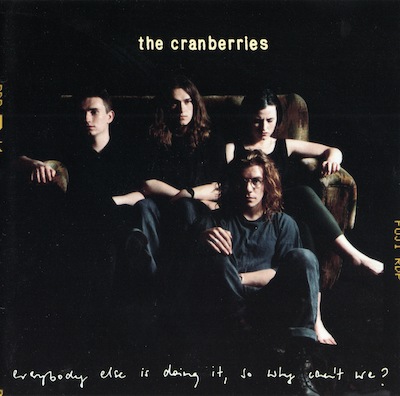 The Cranberries – Everybody Else Is Doing It, So Why Can't We? (1993)
Women and woman-fronted bands experienced a rocket-powered renaissance in 1990s alternative music, significantly reshaping the sound and perspective of rock as we knew it. Punk, singer-songwriter pop, and folk each witnessed a critical mass of new female stars and movements during the decade; one group from Ireland managed to synthesize elements from all three. Led by the small but mighty Dolores O'Riordan and the poetic songwriting lineage of lead guitarist Noel Hogan, The Cranberries burst onto the scene with a debut full of dream-pop jangle and primal Celtic-inspired melody. With the monster hit "Linger" and a raft of solid cuts like "Not Sorry" behind it, Everybody Else documents the unsureties of love from the first kiss to the emotional barriers put up by brain, heart, and family. – AB
Listen/Buy: Spotify | Merchbar (vinyl)
---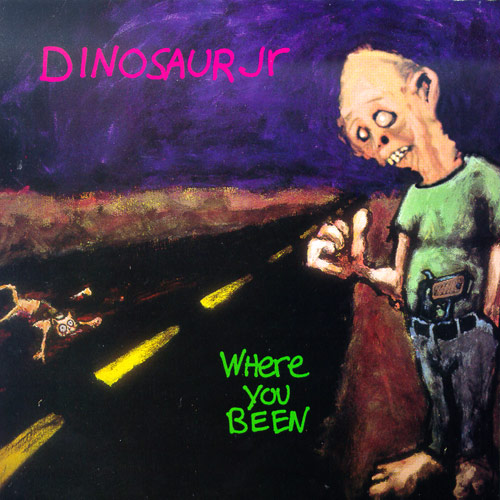 Dinosaur Jr. – Where You Been (1993)
If Dinosaur Jr. aren't often mentioned in the same sentence as "grunge," it likely has more to do with being from the other side of the country—Amherst, Massachusetts is a pretty long drive from Seattle. But in a blind sound test, the band's 1993 major label release Where You Been fits in comfortably alongside their Pacific Northwestern peers—and certainly did on radio playlists at the time. Opening track "Out There," a minor radio hit at the time, is crunchy guitar at its finest, caked in meaty distortion and big alt-rock hooks. The rest of Where You Been maintains a similar makeup as its first track, blending power chord punch with sing-along choruses and lots of fiery solos. A few years before its release, then-ex-bassist Lou Barlow lashed out at J Mascis in a drunken moment, suggesting they could have been Nirvana if not for their internal dysfunction. He was almost right; this was their first real taste of commercial success, but their now 15-year-deep reunion has proven their staying power beyond that first lick of the brass ring. – Jeff Terich
Listen/Buy: Spotify | Merchbar (vinyl)
---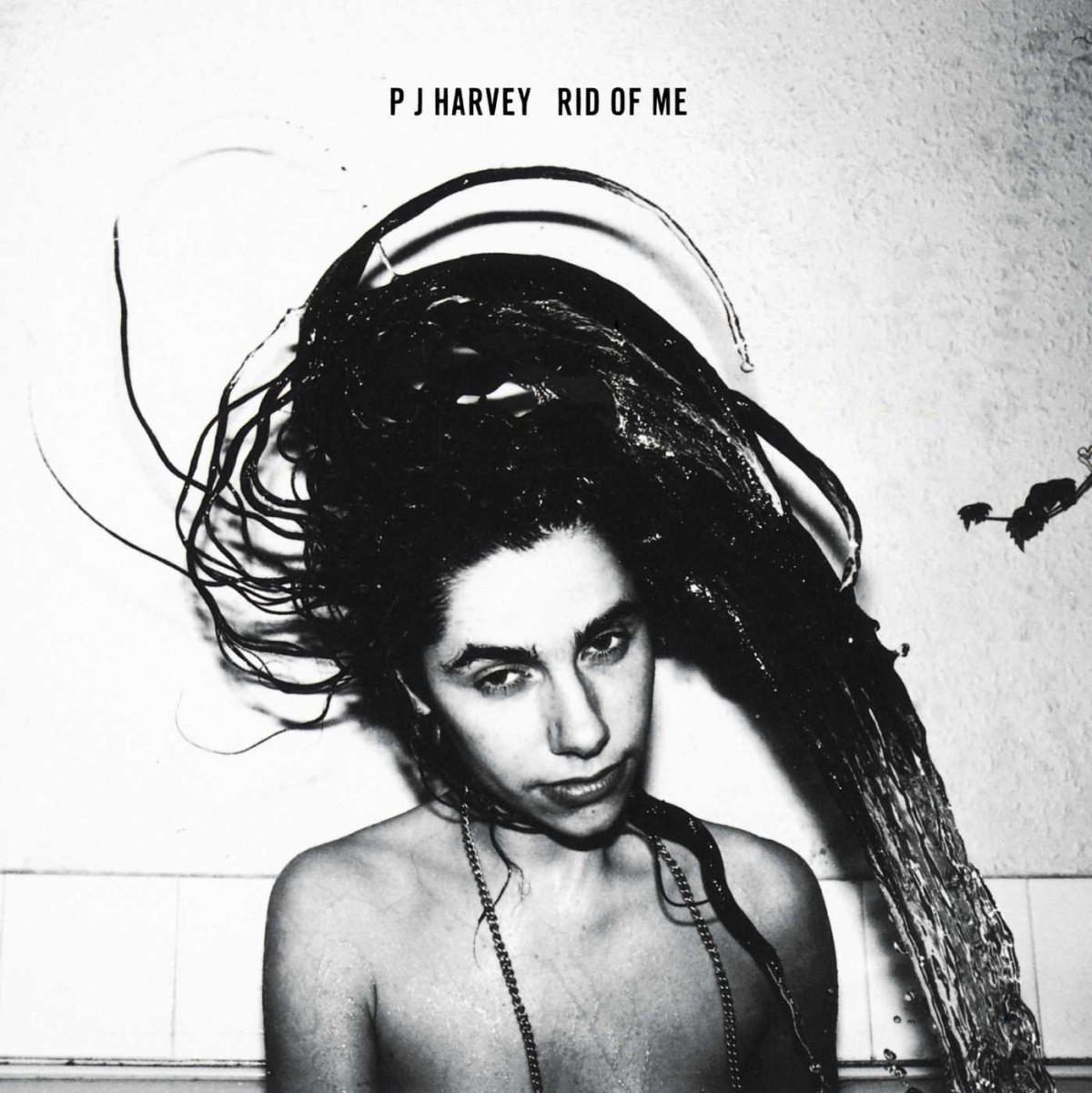 PJ Harvey – Rid of Me (1993)
PJ Harvey is Polly Jean Harvey, singer/songwriter from Dorset, England. In the early '90s, however, PJ Harvey was also a band, rounded out by bassist Steve Vaughan and drummer Rob Ellis, and their combined chemistry and raw intensity gave just about every grunge band a run for their money. Rid of Me, recorded by Steve Albini before he'd do likewise for Nirvana that same year, is explosive and confrontational, aggressive and unfiltered. Harvey tears through every song with a grudge to bear, declaring herself king of the world, rhetorically asking "Don't you wish you never met her?" against barbed-wire shards of guitar. And Ellis pounds his drums like he's collecting a debt. It's an ornery and raw listening experience, and you get just one warning; after that jump in volume in the opening title track, there's no turning back. – JT
Read more: Treble 100, No. 77: PJ Harvey – Rid of Me
Listen/Buy: Spotify | Amazon (vinyl)
---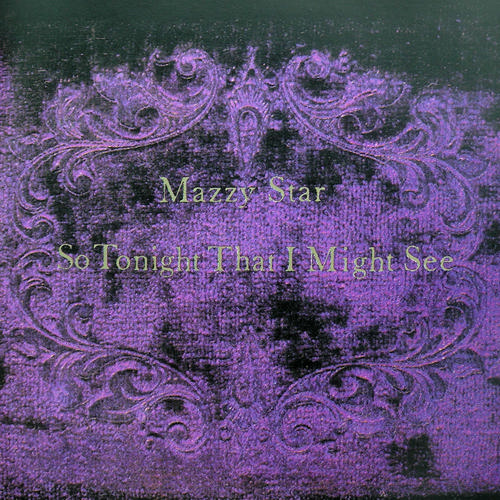 Mazzy Star – So Tonight That I Might See (1993)
Mazzy Star's "Fade Into You" became a massive hit two years after Twin Peaks was canceled, suggesting perhaps that America's appetite for darkly surrealistic Americana hadn't waned even two years after that gum you like went out of style. It's also just a fantastic song, a drowsy waltz that romantically follows its three chords into a stunning melancholic haze. Its placement at track one on So Tonight That I Might See in hindsight feels a little like playing the hit just to get it out of the way, but the deeper one wades into the band's paisley swirl, the more fascinatingly weird the atmosphere grows. The noise-pop jangle of "Bells Ring," the eerie psychedelia of "Mary of Silence" and the drunken blues of "Wasted" are all immediate highlights, guided by David Roback's reverb-driven guitar and given a mesmerizing charm courtesy of vocalist Hope Sandoval. – JT
Listen/Buy: Spotify | Merchbar (vinyl)
---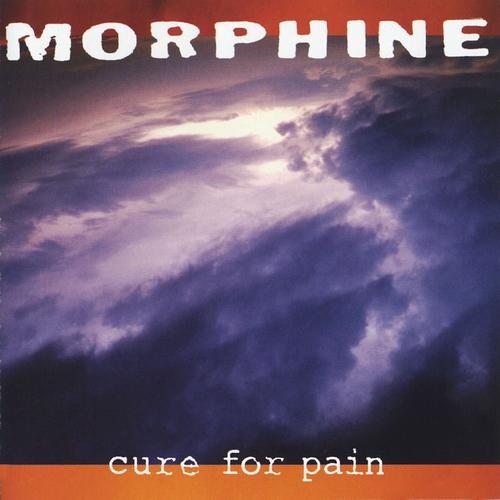 Morphine – Cure For Pain (1993)
While Morphine's home state of Massachusetts proved fertile ground for college rock in the late '80s and early '90s, the Boston trio shared little in common with Pixies or Dinosaur Jr. In fact, they didn't even use guitars. With Dana Colley's saxophone providing the primary melodies against frontman Mark Sandman's baritone vocals, the group called their sound "low rock," due to its bass heavy tonal palette. Cure For Pain proved how fertile that fairly simple idea could be, weaving their smoky grooves through moments of surrealism ("A Head With Wings") and earnestness ("Cure for Pain"), and landing an indie hit with "Buena," a favorite of left-of-the-dial stations and Meadow Soprano alike. – JT
Listen/Buy: Spotify | Merchbar (vinyl)
---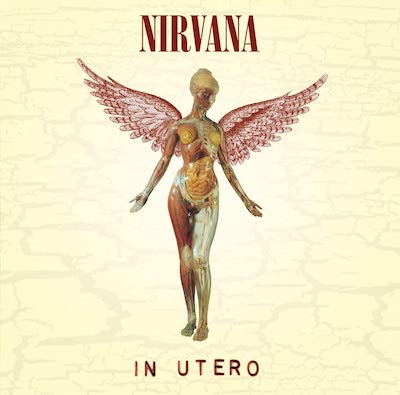 Nirvana – In Utero (1993)
Hear me out: Nevermind is a given. As one of the most successful albums released by anyone ever, it's sort of surpassed alternative and has been permanently cemented into the firmament at this point. Which is to say, yes, it belongs here, but we don't necessarily need the pretense of ceremony—call it the 92nd album on the list if you like. But In Utero showed that even after delivering album with the ubiquity of Back In Black, Nirvana still had it in them to fuck with expectations and eardrums. Though still carrying some of the band's most celebrated songs, In Utero is rife with landmines and trapdoors, unspooling strange and abrasive moments like "Scentless Apprentice," "Milk It" and "Tourette's." Every bit the masterpiece as its predecessor, In Utero is considerably weirder, nastier and maybe even, if only by comparison, a little underrated. – JT
Read more: Treble 100, No. 36: Nirvana – In Utero
Listen/Buy: Spotify | Merchbar (vinyl)
---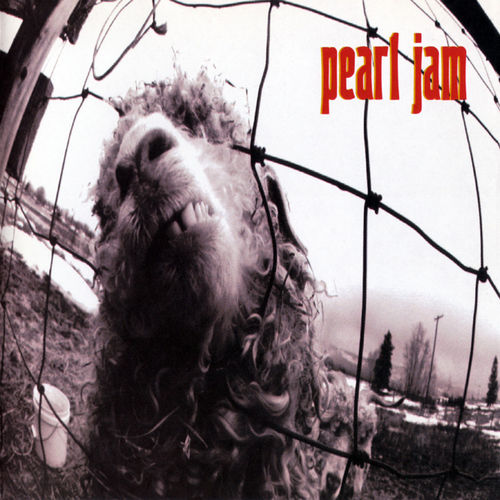 Pearl Jam – Vs. (1993)
Ten helped make 1991 The Year Grunge Broke, but the pure musicianship of Vs. helped Pearl Jam avoid the sophomore slump, especially since they were not fans of the music industry or its major promotional activities. Both albums spawned four official singles, but in the same manner as Nirvana's Nevermind a bunch more album tracks from Vs. reached radio. Ten put 'em on the map, Vs. put 'em literally everywhere and kept 'em there. It cemented Eddie Vedder's reputation as an arch bard (the life spent/wasted in "Elderly Woman Behind the Counter in a Small Town") and oblique referencer of issues (leaving a bad situation behind in "Rearviewmirror"), while the band as a whole would become known as crack performers of both punk-adjacent power ("Go") and calm, even weird artistry ("Indifference"). – AB
Listen/Buy: Spotify | Turntable Lab (vinyl)
---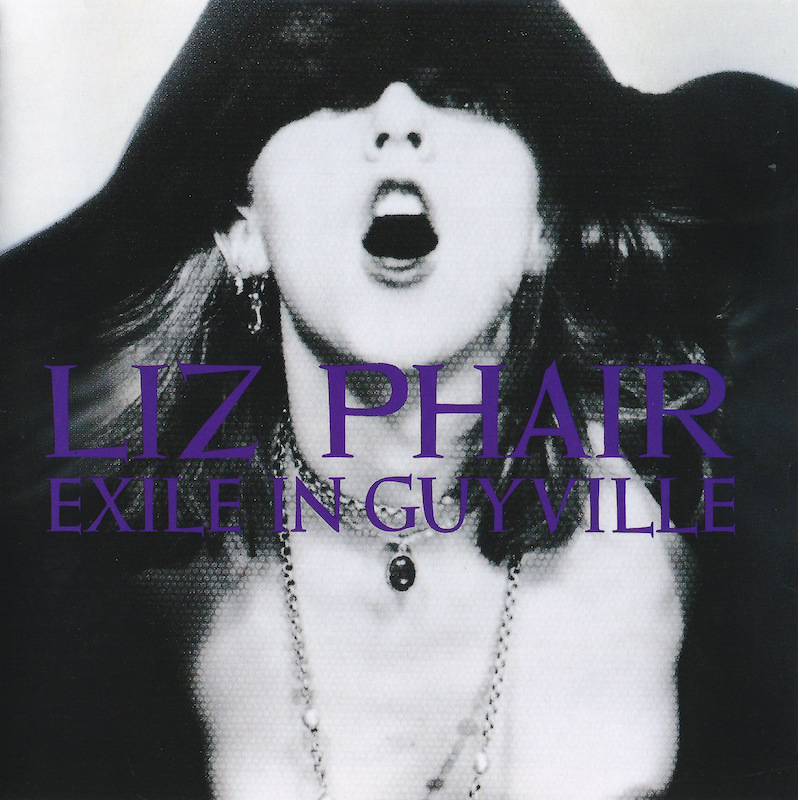 Liz Phair – Exile in Guyville (1993)
Chicago singer/songwriter Liz Phair began releasing raw, four-track recordings under the name Girly-Sound, one of which caught the attention of Matador Records' Gerard Cosloy, who signed her without ever having met her. It's easy to understand the enthusiasm based on the 18 songs on Phair's debut, a higher fidelity best-of culled from the raw material from her earlier tape releases. It's unfiltered and honest even when and if its songs aren't necessarily autobiographical, as she later clarified, and found early success even through its relatively humble mid-fidelity indie approach. She tears through a proper set of rock barnburners on highlights like "6'1″" and alt-rock radio hit "Never Said," eases into more haunting spaces on "Glory" and "Stratford-on-Guy," and confesses to wanting "all that stupid old shit like letters and soda" on "Fuck and Run." I can only imagine how this album might have been received if social media had been around, but even at the dawn of the internet, it's a record that had everyone talking. – JT
Listen/Buy: Spotify | Merchbar (vinyl)
---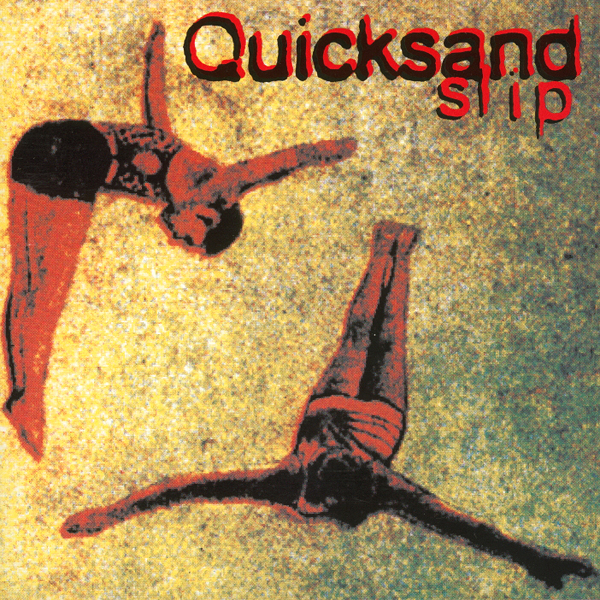 Quicksand – Slip (1993)
With a pedigree in New York hardcore and a groove that rivaled that of their peers in Helmet and Fugazi, Quicksand helped introduce an era of post-hardcore with crossover appeal—both with alternative and metal listeners. In fact, for years the group had been saddled with the "alternative metal" label, which isn't necessarily so out of place given how heavy much of Slip is—and, for that matter, bassist Sergio Vega's later work in Deftones. Make no mistake, this album goes hard, standouts like pummeling opener "Fazer," the abrasive "Head to Wall" and dissonant scrape of "Dine Alone" testing the waters of how much noise and sonic confrontation the mainstream could handle. – JT
---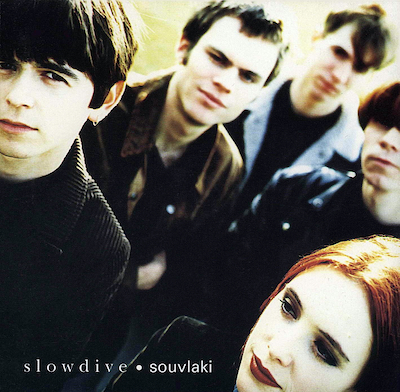 Slowdive – Souvlaki (1993)
Slowdive made their debut in 1991 to a top 40 debut on the British charts and strong critical response only to have the UK press overlook the fact that their sophomore album was even better (and much of the American press to simply overlook them). Call it the curse of being ahead of your time—in the landscape of shoegaze, the Reading band embraced dreamy openness and more gradual, graceful progressions over pedalboard annihilation, which ripples decades later in a subsequent generation of shoegaze and dream pop bands. Souvlaki is a more patient listen than those of some of their grungier contemporaries, carrying on Cocteaus-like gloss in "When the Sun Hits," drifting spaceward in "Machine Gun" and delving into dub-influenced rhythms on the colossal "Souvlaki Space Station." They're far from the only band on this list to return decades later to vastly larger audiences—and with arguably even stronger material—but that they did only makes the tepid response all the more head-scratching. – JT
Listen/Buy: Spotify | Merchbar (vinyl)
---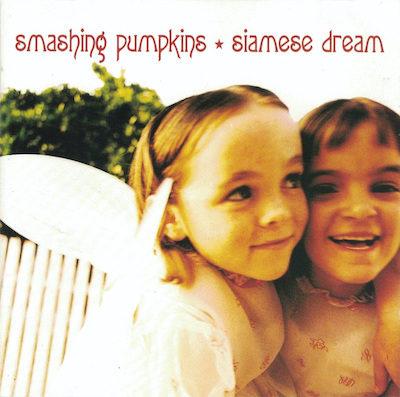 Smashing Pumpkins – Siamese Dream (1993)
Perhaps it's the privilege of hindsight, but looking back now on assertions—like the one offered by Creem writer Dave Thompson—that the Smashing Pumpkins were "the next Nirvana," they seem absurd. Sure, they played alternative rock with high production values, but a discerning listener would have a difficult time failing to notice the seminal uniqueness of their second album, Siamese Dream. On this record—with Sonic Youth-esque title and all—the Smashing Pumpkins create a bold fusion of noise rock, dream pop, and preexisting alternative to relate their personal hardship and internal strife to the listener. Even above its innovation, however, the execution of Siamese Dream, forged by Corgan, Butch Vig, and Alan Moulder (of Loveless fame) in a white heat, is near flawless. Indeed, this across-the-board excellence is what allows Siamese Dream to remain standing as one of the greatest alternative rock records of all time. – CB
---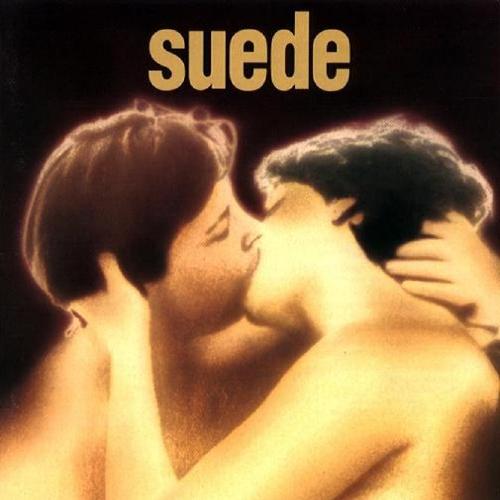 Suede – Suede (1993)
Suede's debut album in large part kicked off the age of Britpop, the group having become critical darlings in the UK before even having released an album. With an androgynous pair making out on its cover and a video that provoked British censors by (gasp) featuring two men kissing, the band challenged puritanical sensibilities while delivering some of the most thrilling English rock 'n' roll of the decade. Guided by charismatic frontman Brett Anderson and dynamo guitarist Bernard Butler, equal parts Johnny Marr and Mick Ronson, Suede arrived on the scene as electric warriors, tearing through crunchy, hook-driven singles such as "Animal Nitrate," "The Drowners" and "Metal Mickey." They set their sights on higher ambitions within a year, though Butler left the group soon thereafter, but regardless, this is a pretty incredible opening statement. – JT
Listen/Buy: Spotify | Merchbar (vinyl)
---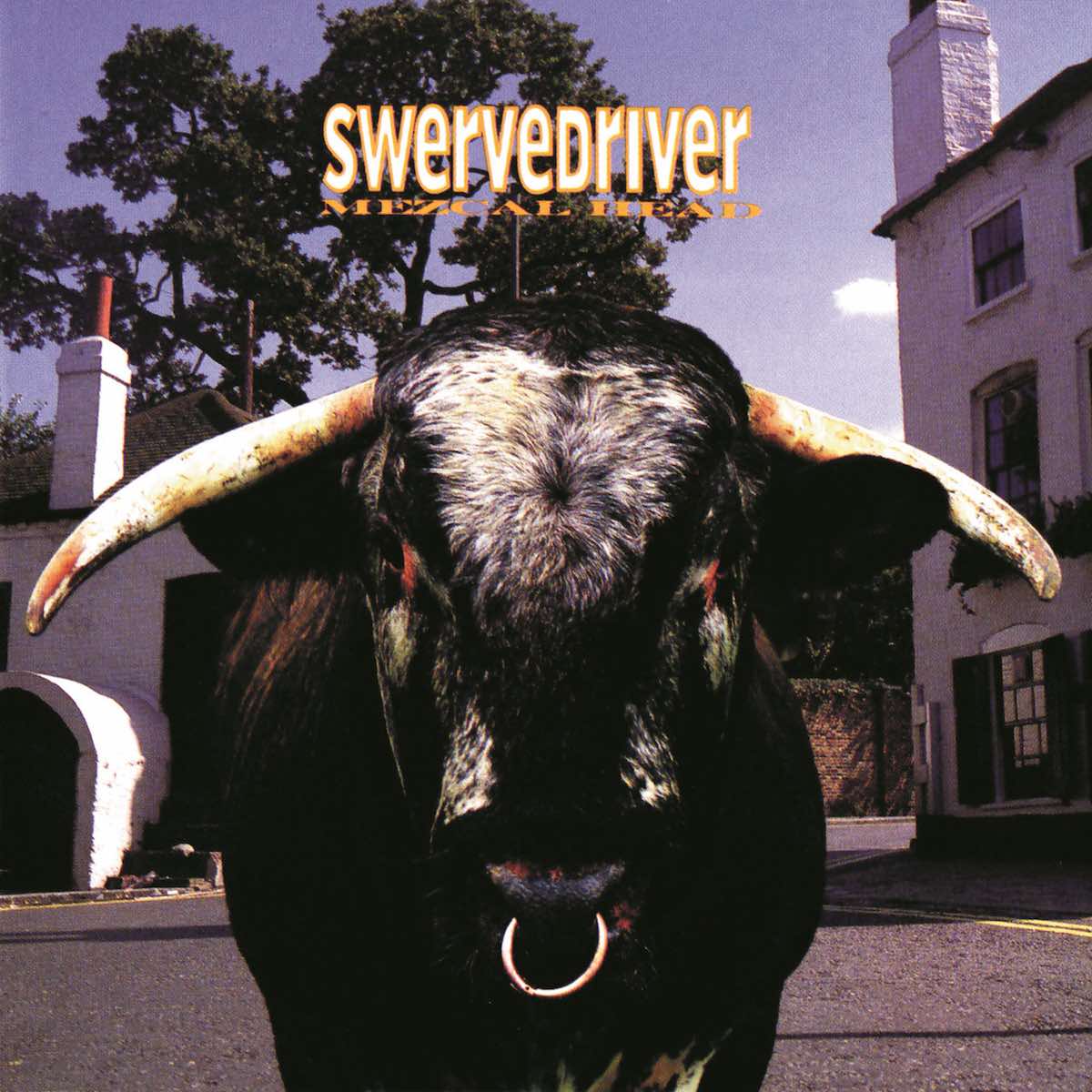 Swervedriver – Mezcal Head (1993)
Shoegaze? Sure. But what if it kicked ass? That's more or less the elevator pitch for Oxford's Swervedriver, who provided breakneck riffs and rhythms on their 1991 debut Raise and backed those up with even stronger songs on sophomore album Mezcal Head. A potent and muscular rock album above all, with moments of heady intoxication peppered throughout, Mezcal Head comes crashing through the gates straight off with the opening bombast of "For Seeking Heat." But it's where they go from there—sharpening their hooks on the dense and direct "Duel," layering guitar on top of guitar on top of guitar in the gloriously rich "Last Train to Satansville"—that Swervedriver reveal their full capabilities not just as guitar-slingers but tunesmiths. – JT
Listen/Buy: Spotify | Merchbar (vinyl)
---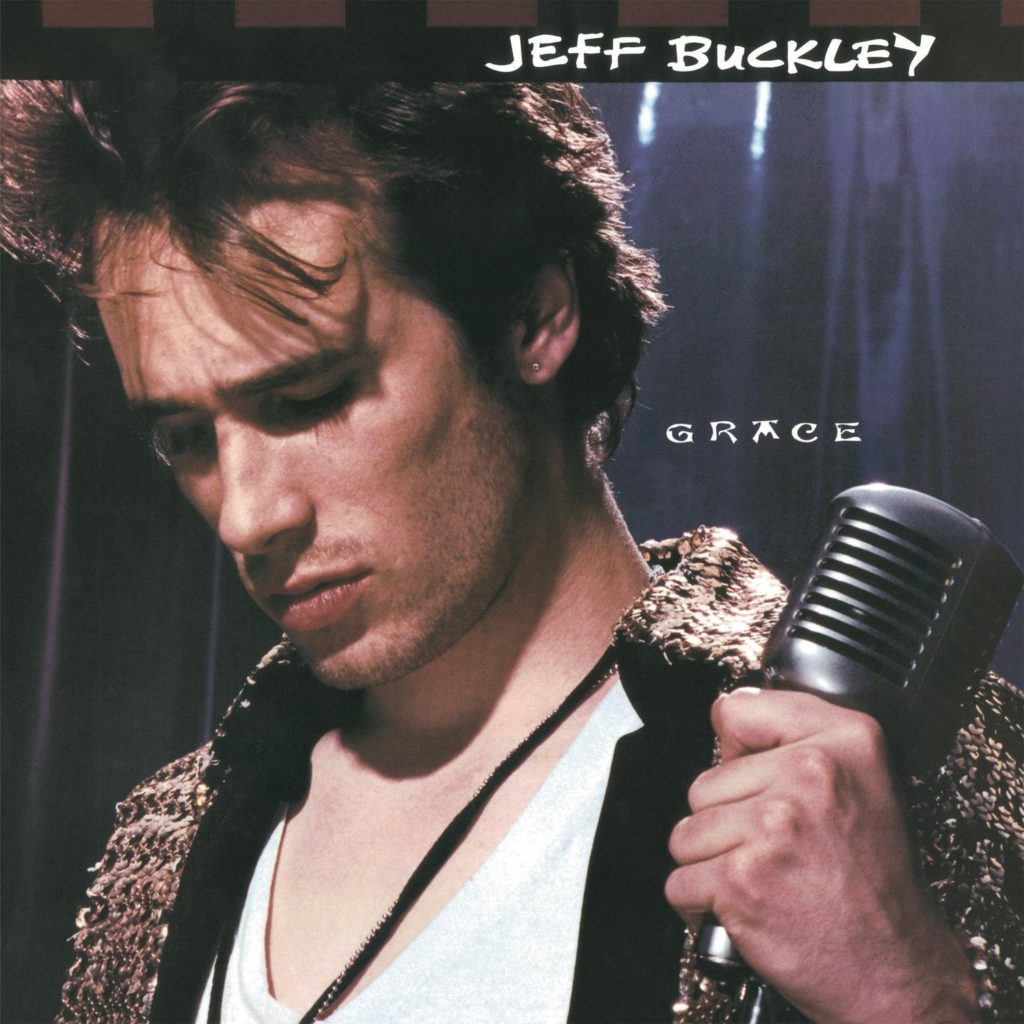 Jeff Buckley – Grace (1994)
Given how influential it proved to be in the long term, there's a certain cognitive dissonance in recognizing how outside of the grunge norm Jeff Buckley's Grace sounded upon its release in 1994. Though Buckley showcased as much of a penchant for Zep as, say, Soundgarden, the influences on his debut album often crossed well outside of rock's orbit, featuring covers like Leonard Cohen's then-relatively-obscure "Hallelujah" and jazz standard "Lilac Wine"—an homage to Nina Simone's recording. True to its name, Grace is as much an album of elegance and beauty as it is the drive of rock 'n' roll, often delving into esoteric realms on highlights such as opener "Mojo Pin" and closer "Dream Brother." But what resonates the most is Buckley's voice, passionate and mercurial, without a hint of irony. – JT
Listen/Buy: Spotify | Merchbar (vinyl)
---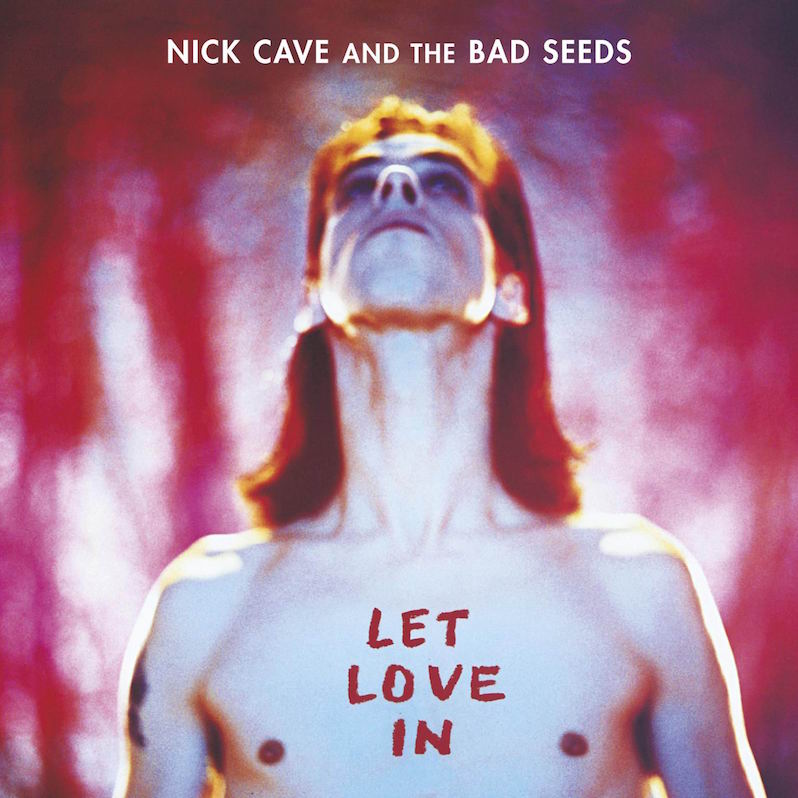 Nick Cave & the Bad Seeds – Let Love In (1994)
More than a decade removed from the scrape and wail of his previous band The Birthday Party, Nick Cave still retained some of that unhinged energy but was evolving into a more sophisticated storyteller. Later on in the '90s he'd tackle love songs on The Boatman's Call and (naturally) murder ballads on Murder Ballads, but Let Love In provided the bridge between his earlier, more confrontational punk blues and the more conceptual and nuanced sounds of his later records. Its immortal single "Red Right Hand" became something of a regular cinematic presence, appearing in Scream and an episode of The X-Files. Elsewhere he delves into the macabre side of romance on two version of "Do You Love Me?", gothic balladry on "Ain't Gonna Rain Anymore," and elegant high drama on "I Let Love In." The album coincided with the Bad Seeds playing a daytime slot on the Lollapalooza mainstage, but if we've learned nothing else from Cave over the years, it's that this music makes the most sense under a blanket of darkness. – JT
Read more: Nick Cave & the Bad Seeds' Let Love In is a balance between elegance and menace
Listen/Buy: Spotify | Merchbar (vinyl)
---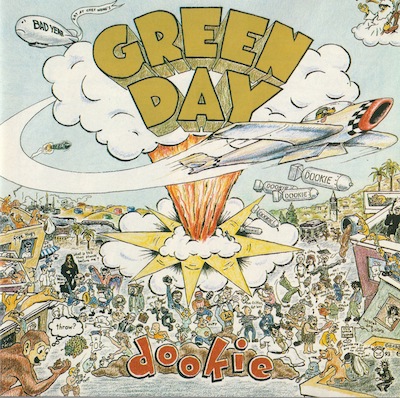 Green Day – Dookie (1994)
Green Day's major label debut got them banned from punk venues. To their credit, the trio did turn their noses up at several labels searching for the next Nirvana clone before finally cashing in with Reprise. There they were given the freedom to polish punk rock to a never-before-seen mainstream palatability. I first heard Dookie while going to middle school in the post-Monster, pre-Juul 2000s, too young to be cool but too old to be doomed. Green Day was the perfect soundtrack: they were on my radio and every friend's iPod, they were singing about my suburb. – FJ
Listen/Buy: Spotify | Merchbar (vinyl)
---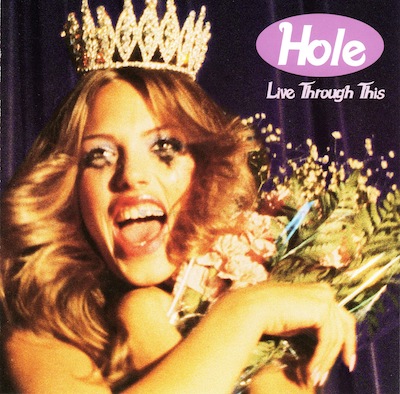 Hole – Live Through This (1994)
Released just a week shy of Kurt Cobain's suicide, Hole's second studio album holds titular implications that merely scratch the surface of Courtney Love's limelight life that started in 1991. Most commonly associated with her incessantly documented relationship with the Nirvana frontman, Live Through This is more than just a rock n' roll love affair; it's a journalistic channeling of Love's most pivotal life experiences, chronicling the events that would shape her into the person at the time of the album's release. Each track recounts a specific moment or extended period in her life, whether it's recounting a traumatic stage-diving incident on "Asking For It," or addressing her less-than-perfect relationship with Billy Corgan on "Violet." A drastic stylistic shift from Hole's debut, Live Through This is a break for commerciality that still manages to cling to a grunge scruff that never betrays the genre. – PP
Listen/Buy: Spotify | Turntable Lab (vinyl)
---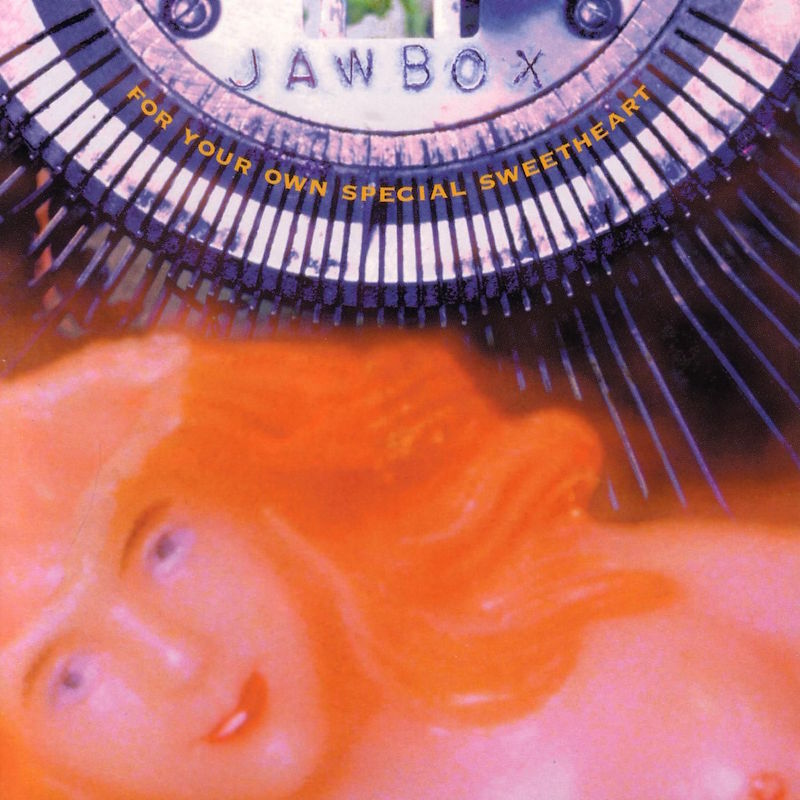 Jawbox – For Your Own Special Sweetheart (1994)
As part of the Washington, D.C. Dischord/post-hardcore/punk scene, Jawbox experienced a certain level of discomfort being part of the mainstream, but they didn't let that get in the way of making the best album of their career (controversial: potentially tied with their overlooked self-titled album). For Your Own Special Sweetheart doesn't smooth down the bristle and scrape of their brawny songs but rather renders them in pristine focus—juxtaposed with a radio-friendliness that complemented rather than clashed with their most abrasive elements. The jangly drone of "Savory" and driving rave-up "Cooling Card" hit MTV, though even their most dissonant moments—the aptly titled "Cruel Swing," the bait-and-switch of the intricate, stunning "Reel"—revealed a keen sense of melody that transcended agitation for its own sake. – JT
Read more: Jawbox strived to be the best version of themselves on For Your Own Special Sweetheart
Listen/Buy: Bandcamp
---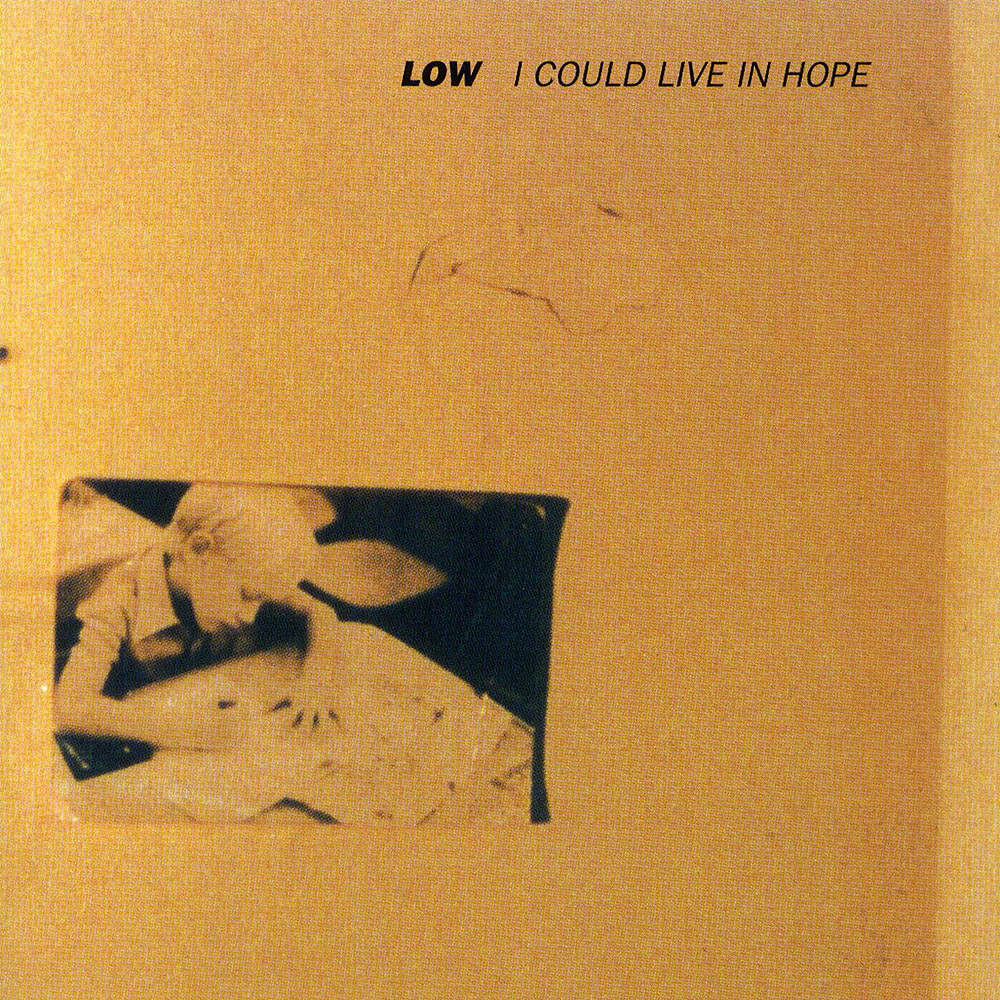 Low – I Could Live in Hope (1994)
"Slowcore" existed before Low, or at least it had a template in the third Velvet Underground album and Galaxie 500's On Fire. When the Duluth, Minnesota band made their debut in 1994, however, the hushed tones of their signature sound—brushed drums, non-distorted guitars, Mimi Parker and Alan Sparhawk's sweetly harmonized vocals—seemed to echo louder than any power chord ever could. Released on a now-defunct Virgin subsidiary, I Could Live in Hope has an eerie chill and a palpable tension about it despite rarely rising above a whisper, the tone of the album more steeped in early records by Joy Division and The Cure than folk or post-rock. It's an intoxicating gloom, bolstered by the beauty of their songwriting, and its myriad shades of gray still reveal strange and beautiful new shapes nearly three decades later. – JT
Listen: Spotify
---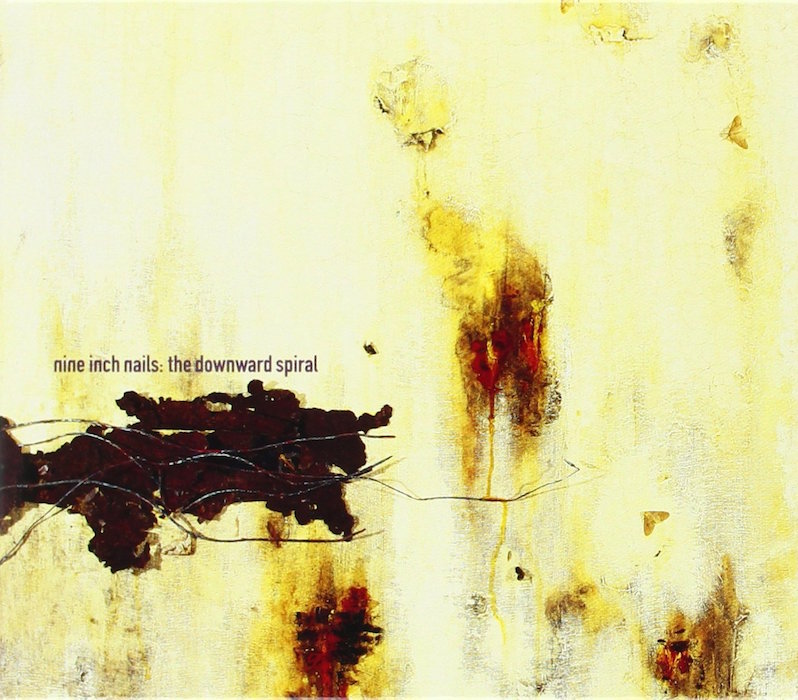 Nine Inch Nails – The Downward Spiral (1994)
Somewhere between a band and a vanity project, the first two Nine Inch Nails releases had explored the dark side of love and work, respectively. With a label at last giving Trent Reznor full creative and financial support, he used NIN release number three to critique life itself. Giving the genre of industrial music its widest exposure yet, The Downward Spiral described perturbations of existence and sought catharsis from them. "The me that you know is now made up of wires," Reznor sings in a signature line from "The Becoming," "and even when I'm right with you I'm so far away." The LP thrived on such conflicts and conundrums: Finding a crumb of humanity in technology, the album's uncomfortable distorted and electronic sounds gave comfort to disaffected millions, while its lyrics celebrated pleasure from pain and joy in death. – AB
---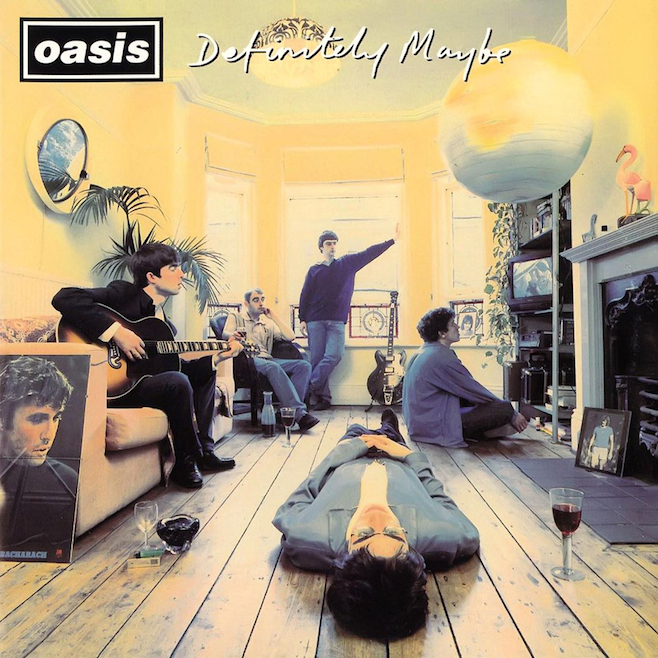 Oasis – Definitely Maybe (1994)
The album that finally helped break Britpop stateside also begins not by invoking alternative rock, but actual rock 'n' roll. "Rock 'n' Roll Star" is a glam-flecked, riff-driven celebration of all things over-the-top in rock music that offers a good first impression of Oasis as a band with greater ambitions than the fringes. Yet "Live Forever," their earnestly Beatlesque radio hit, saw them settling for nothing less that immortality. There's nothing ironic about the Manchester group's debut album other than occasional similarities to Coca-Cola jingles—by the mid-'90s, angst and apathy had lost some of its flavor, and the brothers Gallagher responded in kind with songs designed to be bigger than the underground. The kinda-grungy highlight "Supersonic" is one such standout, the shoegaze-tinged "Slide Away" is another, teetering toward seven minutes long and spectacular enough to justify six or seven more. As the group made their inevitable ascent to being the biggest band in Britain, so did the ambitious conceits behind their subsequent records, but the sheer airtight enjoyability of these 11 songs marked Definitely Maybe as an instant classic. – JT
Listen/Buy: Turntable Lab (vinyl)
---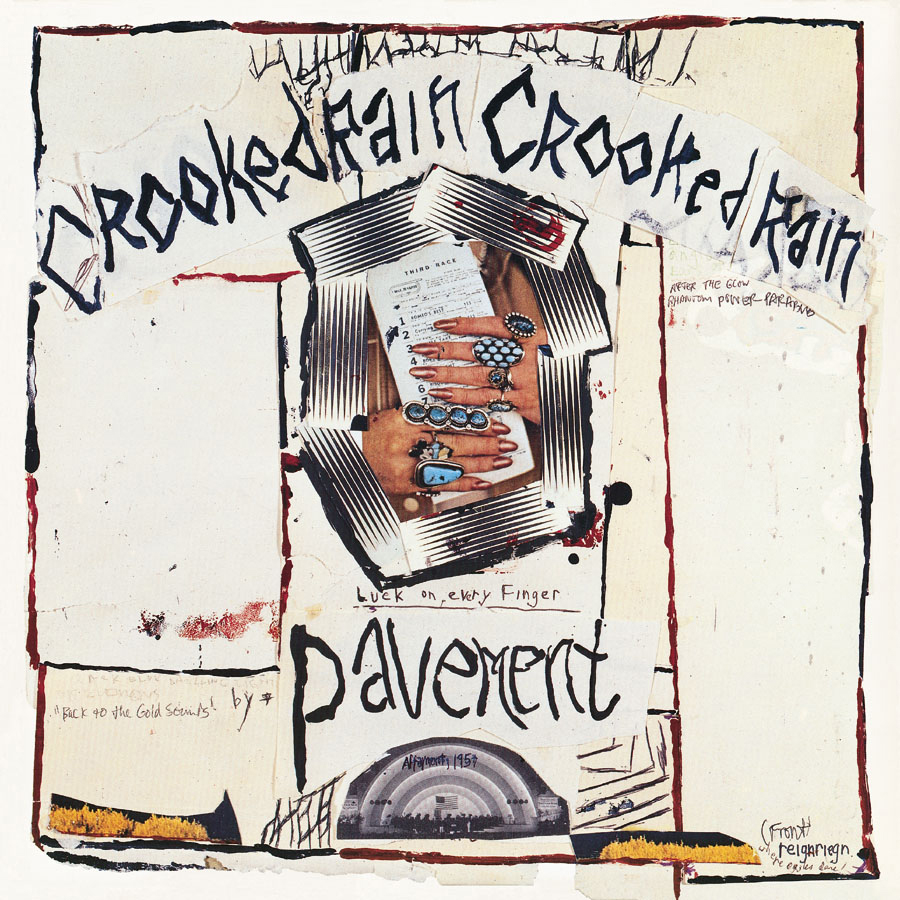 Pavement – Crooked Rain Crooked Rain (1994)
Name-dropping bands like lo-fi noise architects The Dead C in interviews, taking the piss out of Smashing Pumpkins and Stone Temple Pilots in their country-rock standout "Range Life," nodding to Free's "All Right Now" in opener "Silence Kit"—Pavement in 1994 seemed pretty uninterested in the mainstream mold of alternative rock. But that didn't stop them from squeezing their way into a hit with "Cut Your Hair," complete with "ooh-ooh-ooh-ooh-ooh-ooh" hooks and jokey music video. With an upgrade in fidelity and plenty of glorious melodies to go around, Crooked Rain Crooked Rain shaved off some of the rough edge of their debut and presented them as a great rock band in their own right, if not obvious heirs to a band like R.E.M., they were worthy successors all the same. – JT
Listen/Buy: Bandcamp | Turntable Lab (vinyl)
---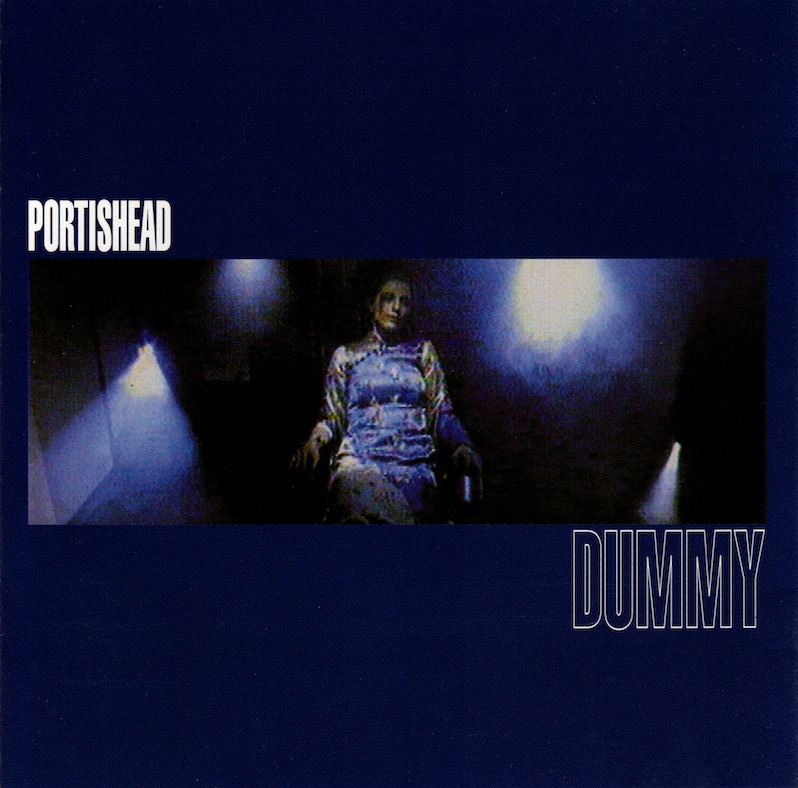 Portishead – Dummy (1994)
The vinyl crackle and sampled beats of Portishead's debut album Dummy aren't necessarily rock in the traditional sense—made even clearer through a remix of its lead single "Sour Times" that refashioned the song as a noisy, distorted basher. But Dummy is gritty and grimy—as Treble's John-Paul Shiver put it, the album had more in common with Nirvana's grungy dynamic contrast than most of their trip-hop peers. Even with the spy-theme noir sensibility that Geoff Barrow, Beth Gibbons and Adrian Utley captured, they did so with a kind of ominous heaviness, evident on highlights like the pitch-shifted jazz warble of "Biscuit" or the eerie hook of "Wandering Star," which would be a doom metal riff in another context. One of the heaviest albums of the '90s, in any genre. – JT
Read more: Treble 100, No. 71: Portishead – Dummy
Listen/Buy: Spotify | Turntable Lab (vinyl)
---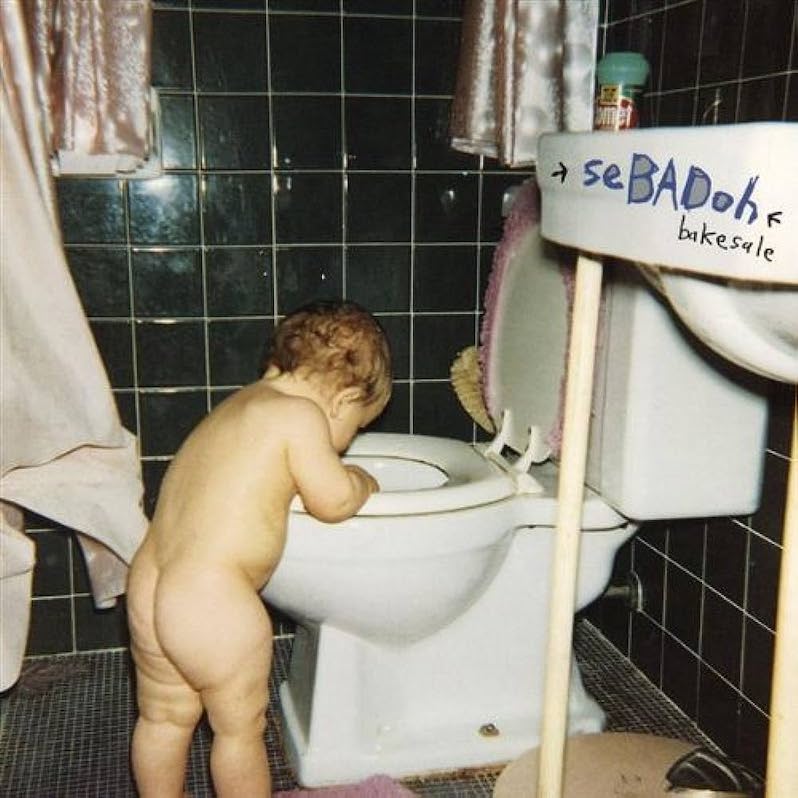 Sebadoh – Bakesale (1994)
Sebadoh's Lou Barlow became one of the most prolific faces of lo-fi indie rock in the early '90s, delivering about a half-dozen records of four-track tape hiss and jangly melodies between Sebadoh and Sentridoh. Bakesale contributed to an upward swing in fidelity even as the Massachusetts trio retained their scrappy sensibility. Though Barlow had already proved his prowess as a songwriter, those on Bakesale are among the finest in his and Jason Loewenstein's catalog, a more urgent and hook-filled bunch that kept their rawness intact even when working with better equipment. Songs like "Careful" and "License to Confuse" still carry the adrenaline rush of a live performance, while "Skull" and "Rebound" found them allowing just polish enough to get past a program director. – JT
Listen/Buy: Spotify | Turntable Lab (Vinyl)
---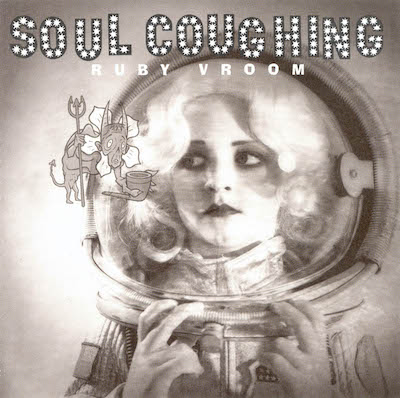 Soul Coughing – Ruby Vroom (1994)
Steeped in hip-hop, jazz and beat poetry—complete with upright bass played by Sebastian Steinberg—Soul Coughing provided playful abstraction without being fully submerged in Beck-style dadaism. Vocalist Mike Doughty's lyrical narratives depicted fragmented portraits through stylized phrasings—a fatal car accident in "City of Motors," a stream-of-consciousness trip through Hollywood cliches in "Screenwriter's Blues"—against musical backings seemingly fit for A Tribe Called Quest more than Nirvana. Steeped in groove while feeling breezy and effortless, Soul Coughing kept plenty of space in their pocket while tumbling their way through Raymond Scott and Andrews Sisters samples. While drum machines and samplers came to dominate alt-rock throughout the remainder of the decade, there really isn't another album that sounds like Ruby Vroom—even in Soul Coughing's own catalog. – JT
---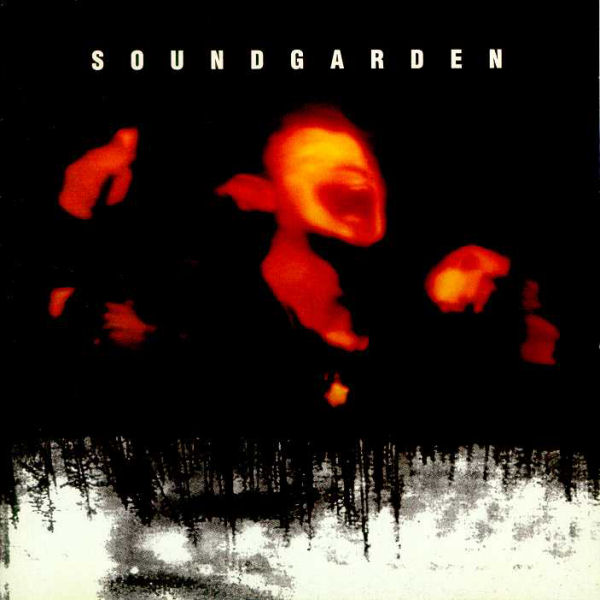 Soundgarden – Superunknown (1994)
Even at their rawest, on debut EP Screaming Life, Soundgarden showcased a Zeppelin-sized sense of grandeur. Once their production caught up with their ambition, Soundgarden were on a course to eclipse most of their grunge peers in that regard, their scale and scope leaving a longer shadow than their riffs—and mind you, they have some riffs. Superunknown broke slightly with their heavy metal grounding for the sake of undergoing commercial liftoff with hits like the psychedelic headtrip "Black Hole Sun." But through the 70-minute odyssey of their six-times platinum-selling (!) 1994 album, the band detours away from grunge to explore punk rock ("Kickstand"), eerie psychedelia ("Head Down"), and sludgy grooves ("Mailman"). And on the note of those riffs, the band might well lay claim to the heaviest of all time—alternative metal or not—on "4th of July." – JT
Listen/Buy: Spotify | Merchbar (vinyl)
---
Sunny Day Real Estate – Diary (1994)
"Emo" was far from a household phrase when Sunny Day Real Estate dropped their debut album in 1994, featuring songs that blended the urgency of punk with a more progressive approach to songwriting and an earnestly poetic lyrical perspective. Though the Seattle group hailed from the epicenter of grunge—and half the band even ended up joining Foo Fighters not long thereafter—they represented something different. The band's start-stop dynamics and rhythmic complexity, along with a searing dual guitar interplay, found them more aligned with a band like D.C. underground icons Fugazi than Nirvana, while the the throat-shredding purge of vocalist Jeremy Enigk felt about as far as you could get from Gen X disaffection. The legend that grew in its aftermath is complicated—several breakups, Christianity, the Foo Fighters thing—but Diary couldn't help but turn heads once lead single "Seven" had the opportunity to reach listeners' ears. – JT
Listen/Buy: Spotify | Turntable Lab (vinyl)
---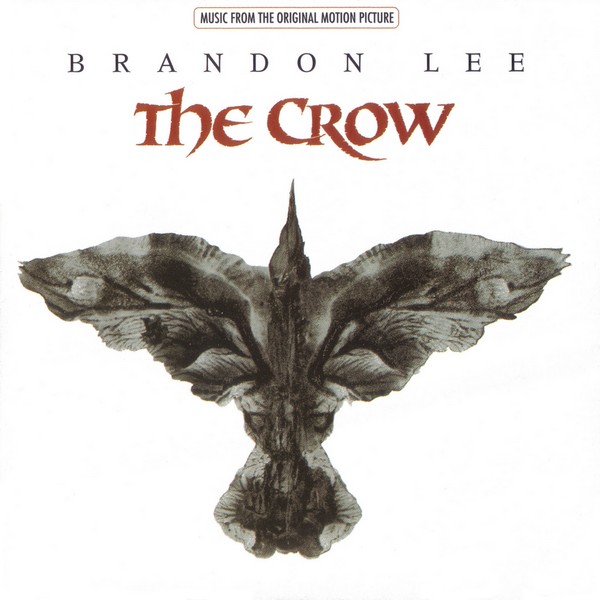 Various Artists – The Crow (1994)
Soundtrack events like that of The Crow are fairly rare anymore, the kind of big-budget mixtape that brings together a who's-who of dark music both past (The Cure, Jesus and Mary Chain) and present (Nine Inch Nails, Rage Against the Machine) that music supervisors of The Lost Boys soundtrack could only have dreamed of (but arguably did create a template for). As a time capsule of the '90s, it suggests a post-grunge future where leather won out over cargo pants (which it arguably did, briefly) and where loud, angsty music showed its sexier side. That side did not necessarily arise with Pantera's Poison Idea cover, or Rollins Band's Suicide cover. It did show itself in Nine Inch Nails' Joy Division cover, however. And no, not all of the album consists of covers, though there are a few more (Rage Against the Machine taking on Zach De La Rocha's old band Inside Out, for instance). The Cure's "Burn" is the band's best '90s track that wasn't on Wish, Helmet's "Milktoast" features a streak of weird effects here that were removed on Betty's version, and Jesus and Mary Chain's "Snakedriver" is as cool as you remember it. An outsize level of attention was paid to the film due in large part to the on-set death of star Brandon Lee, though over time, this is the aspect of the film with the longest lasting legacy. – JT
Listen/Buy: Spotify | Turntable Lab (vinyl)
---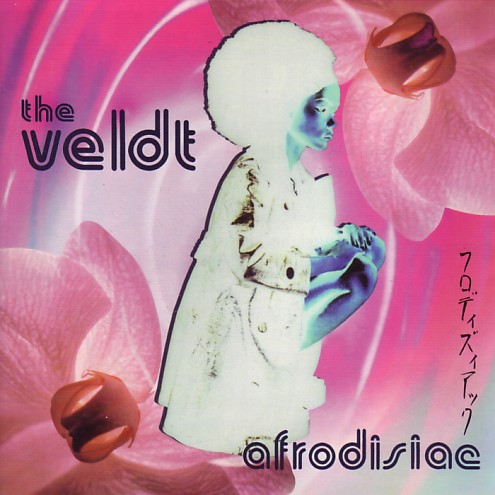 The Veldt – Afrodisiac (1994)
North Carolina's The Veldt shared few characteristics in common with their neighbors in Archers of Loaf, Superchunk and Polvo, instead crafting a unique hybrid of sounds more often associated with the English shoegaze scene (including sessions recorded with Cocteau Twins' Robin Guthrie), but with an even more expressive vocal presence courtesy of Daniel Chavis. Inspired by the likes of both Prince and Echo and the Bunnymen, the group sound both out of time and ahead of their time on debut album Afrodisiac, steeped in psychedelia and dense layers of guitar shimmer—and hooks aplenty on standouts like "Soul in a Jar." Even with major label backing through Mercury, the group never managed a major hit despite the strength of the material, in large part due to a (predominantly white) industry's biases about what music played by Black artists is supposed to sound like. After nearly 30 years, however, Afrodisiac remains powerful and beautiful, evoking both familiarity and revelation in a set of songs that stand the test of time. – JT
Listen: Spotify
---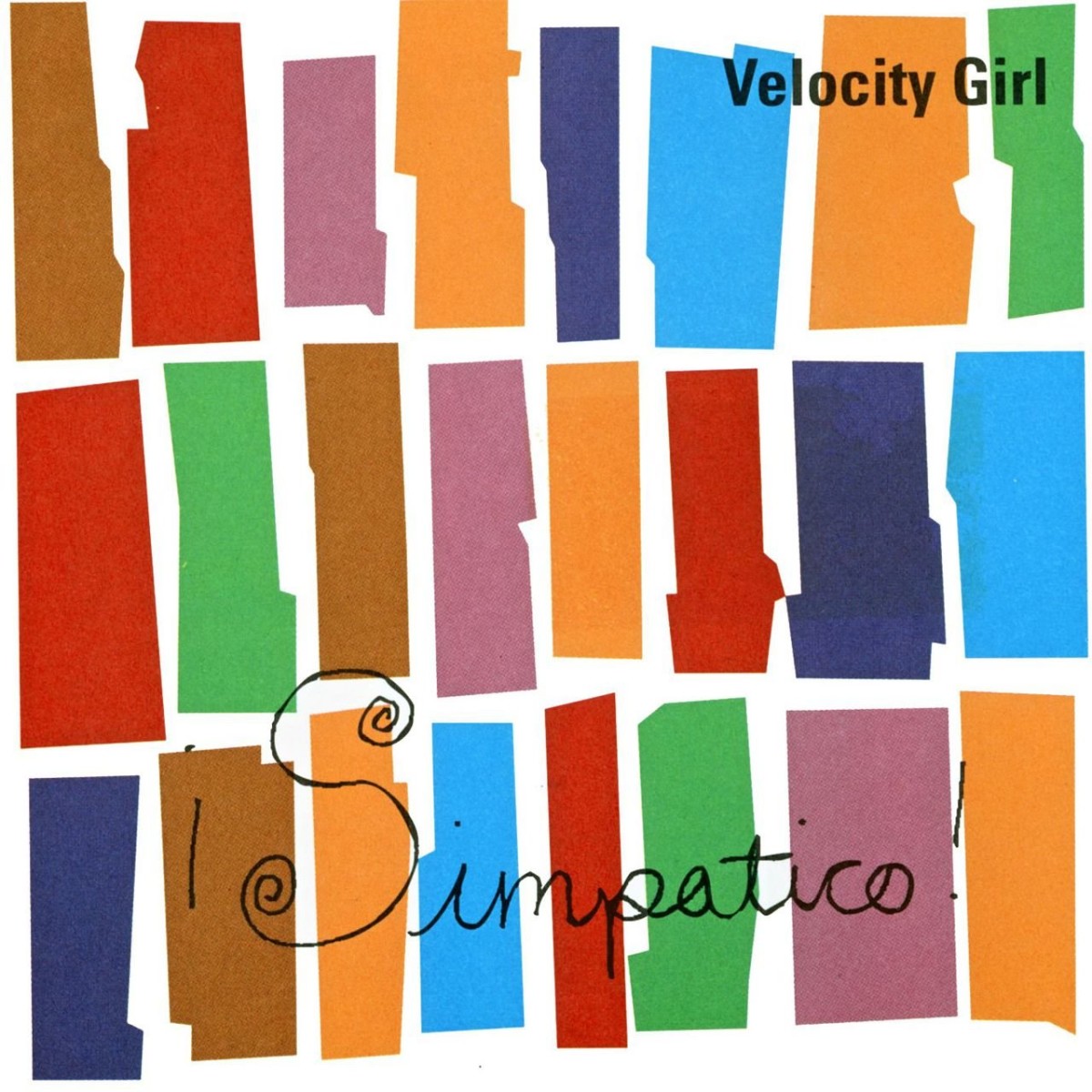 Velocity Girl – ¡Simpatico! (1994)
The sweet spot between shoegazing noise and polished alterna-pop can be found in ¡Simpatico!, the second studio album by D.C.-area Sub Pop favorites, Velocity Girl. While all three of their LPs feature earworm-inducing melodies delivered by singer Sarah Shannon, it's their second one that gets the mix Goldilocks-right. It's pretty but not precious; energetic but not aggressive. While its popularity was given an assist by an appearance on the Clueless soundtrack (with "My Forgotten Favorite," a song from their noisier beginnings), ¡Simpatico! is laden with poppy, memorable tunes like the two singles "Sorry Again" and "I Can't Stop Smiling," but it's the more intricate melodies found in "Tripping Wires," "Labrador" and "Hey You, Get Off My Moon" that highlight Shannon's skills and set them apart from contemporaries like Belly and The Breeders. – CG
---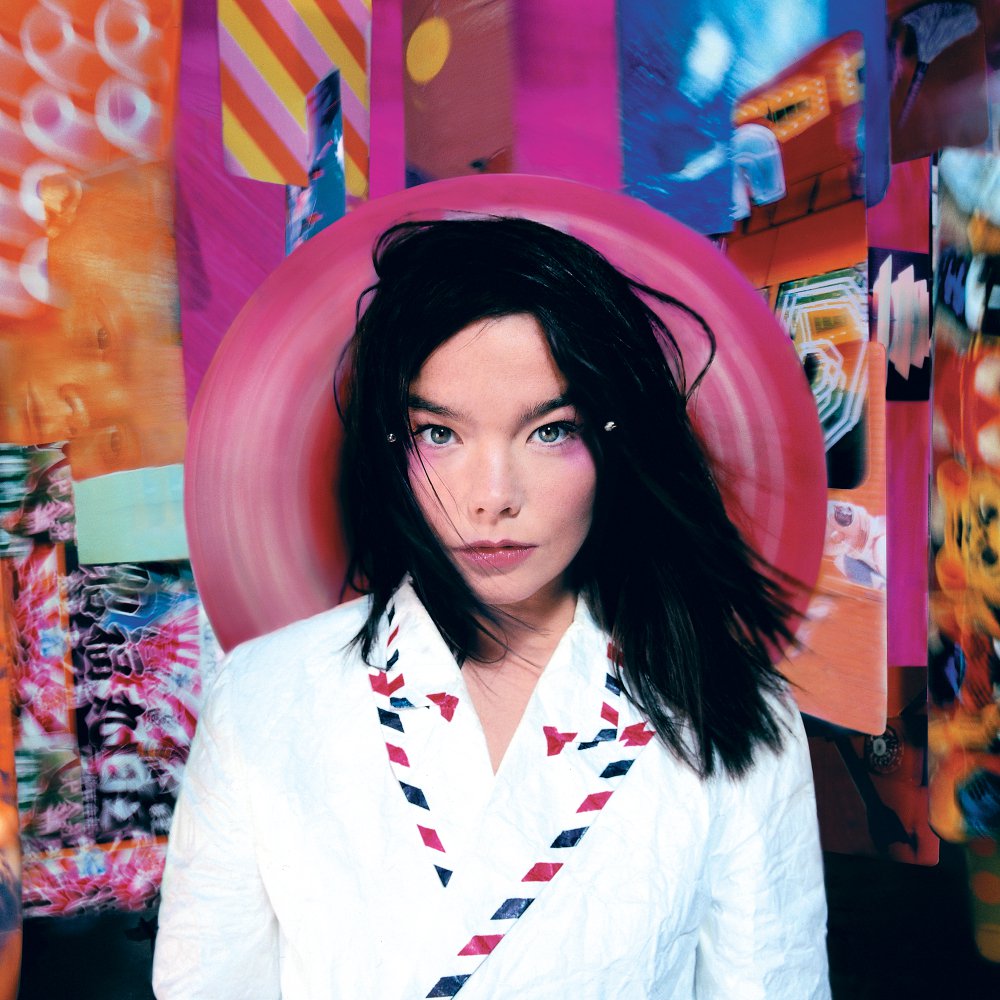 Björk – Post (1995)
Nobody's had a career like Björk. That's maybe an understatement—the Icelandic artist released a pop album as a child, played in two underground post-punk bands, became a college radio staple with her band The Sugarcubes, released a jazz album, then eventually came to embrace electronic beats and ambitious art-pop songwriting as a solo artist. Post is where everything fell into place in magnificently eclectic fashion, moments like "Enjoy" and "Army of Me" showcasing a grittier industrial influence whereas the soaring "Hyper-Ballad" and "Isobel" found her delivering epic pieces on the scale of Kate Bush. Naturally, an artist with a background as unconventional as her own would end up creating an album as pigeonhole-proof as this one, a masterpiece that obliterates limitations. – JT
Listen/Buy: Bandcamp | Amazon (vinyl)
---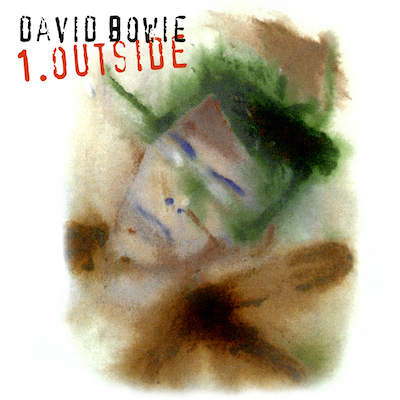 David Bowie – Outside (1995)
The '90s proved hazardous enough for artists who hit their stride in the '80s, but there was no reason to believe someone who'd been making music since the '60s had any business in alternative music. Though if anything, David Bowie was due for a resurgence. With diminishing returns in the '80s due to poorly received albums like Tonight and Never Let Me Down, he instead returned to the studio with former collaborator Brian Eno, wrote a crime noir concept album and loaded it with industrial-inspired moments of post-modern bombast like "The Heart's Filthy Lesson" and "Hallo Spaceboy." Fittingly he brought Nine Inch Nails on as support for the tour behind the album, and though the album was far from his best selling, it yielded his most interesting and boundary pushing material in over a decade. – JT
Listen/Buy: Spotify | Merchbar (vinyl)
---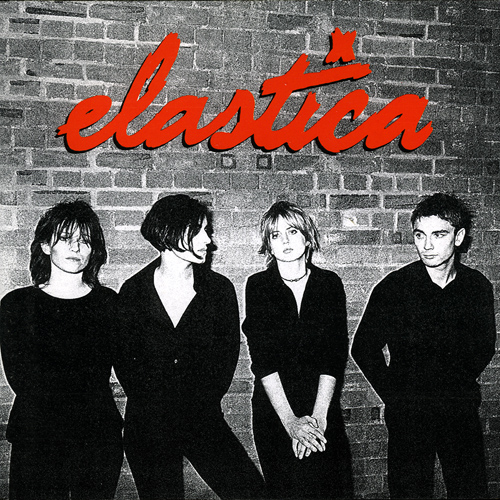 Elastica – Elastica (1995)
Though technically not a one-and-done band by virtue of 2000's oft-overlooked The Menace, Elastica nonetheless delivered an untoppable debut with their 1995 self-titled album. Wearing their new wave influences on its sleeves (The Stranglers, Blondie and especially Wire), Elastica made their presence in the Britpop landscape known via raw, power-chord punch and fuck-all attitude. They didn't much care for being compared to bands like Oasis, and who could blame them? Through spiky punk songs like "Stutter" and abrasive post-punk cuts such as "S.O.F.T.", the group bore little resemblance to their supposed peers. More leather than anorak, more scratchy 7-inches than digipaks, Elastica brought a necessary edge to a musical movement steeped in gossip and pageantry. – JT
---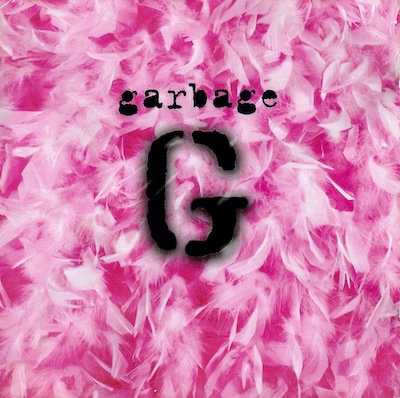 Garbage – Garbage (1995)
Formed by a team of veteran musicians, producers and engineers—and made more dynamic and charismatic through vocalist Shirley Manson—Garbage originally took shape with the intent of creating a record made to reflect the sound of a remix album. Through the start-stop loops of leadoff track "Supervixen" and the breakbeat goth of "As Heaven Is Wide," the group seemed to predict the coming wave of mainstream electronica through the lens of grunge, with traces of Depeche Mode and Curve nipping at the edges. Gritty yet impeccably crafted, Garbage's debut arrived a year too late for The Crow but nonetheless right on time, selling more than 2 million copies stateside and yielding a hefty five singles, including the tongue-in-cheek angst-off "Only Happy When It Rains" and hypnotic psych-gaze head trip "Vow". – JT
Listen/Buy: Spotify | Merchbar (vinyl)
---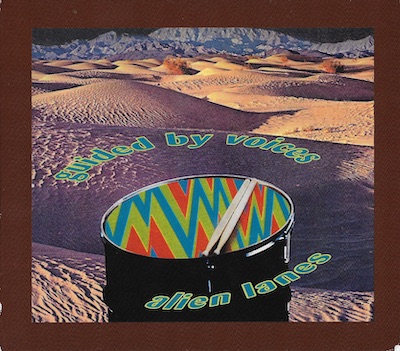 Guided by Voices – Alien Lanes (1995)
I have a distinct memory of seeing a weekend segment on Guided by Voices on MTV News in the mid-'90s and thinking, "wait, what?" Even if their scruffy 4-track recorded rock 'n' roll anthems weren't necessarily obvious fodder for the weekend video countdown, Guided by Voices' influence stretched well beyond their shoestring recording budget. Which on Alien Lanes was at least high enough to draw attention to the soaring hooks of their soaring, two-minute power pop gems like "Motor Away," or even more concise standouts such as the immaculate "Game of Pricks." Within the tape hiss and distortion are some of the best rock songs of the 1990s, which gave them a reputation of being your favorite band's favorite band. And maybe yours as well. – JT
Listen/Buy: Spotify | Turntable Lab (vinyl)
---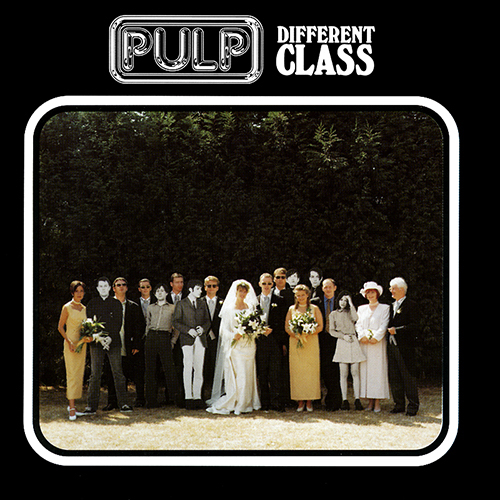 Pulp – Different Class (1995)
The Battle of Britpop took place in August of 1995, pitting Oasis' "Roll With It" and Blur's "Country House" against each other in a symbolic competition that proved a Rorschach test about class and regional divisions as much as it did, or perhaps even more than, the music. Putting aside the fact that neither song necessarily stands as either band's best, Pulp should have claimed the crown four months earlier with the release of "Common People," an epic anthem that swirled together glam, pop and disco into an enduring narrative about an art student slumming it with a working-class beau. By 1995, the Sheffield band had already been releasing music for well over a decade, but with Different Class they'd hit a new peak in their songwriting. Frontman Jarvis Cocker's vivid, clever, affecting and sometimes scathing narratives were at their strongest alongside rich, immediate pop songs at once sophisticated and theatrical. Maybe winning a chart war wasn't in the cards for a band whose songs sometimes require multiple listens to pick up on all the nuances, but quadruple platinum in their home country is still a hell of a prize. – JT
Read more: Pulp's This Is Hardcore is still a shattering piece of work
Listen/Buy: Spotify | Merchbar (vinyl)
---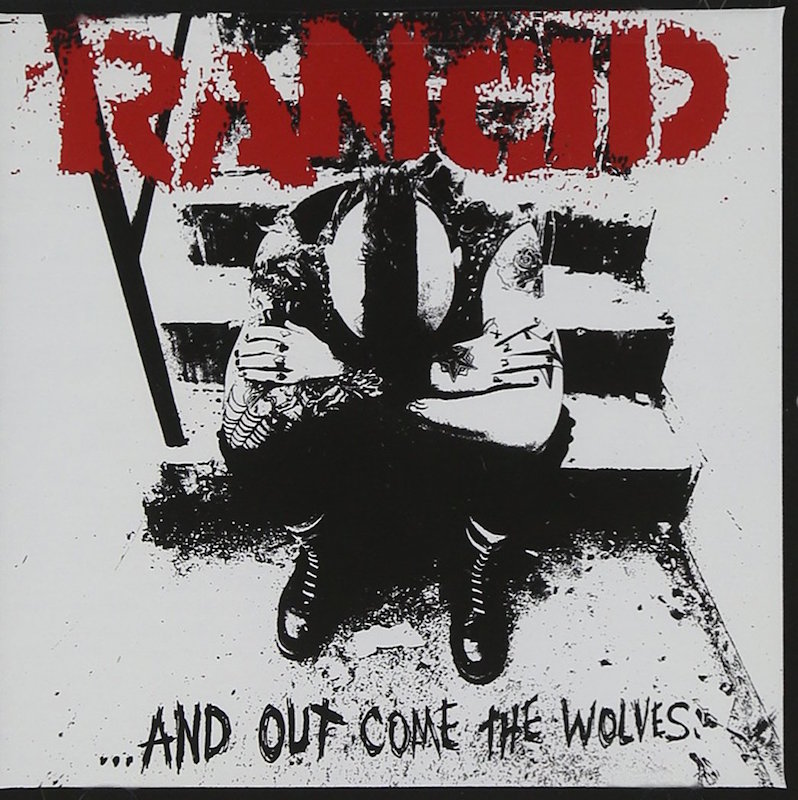 Rancid – …And Out Come the Wolves (1995)
In the mid-'90s, the rise of bands like Green Day and The Offspring saw punk usurp grunge's reign on alternative radio, at least in part. The title of Rancid's third album directly references the major label feeding frenzy that emerged in its aftermath. Yet while the band remained with the independent Epitaph, they didn't temper their ambition, delivering a 19-song album that became regarded as their London Calling (and its even longer follow-up Life Won't Wait their Sandinista!). Even more pop-friendly while establishing a more mature songwriting sophistication, …And Out Come the Wolves is a high point for '90s punk, hyper charged on "Disorder and Disarray," peppy and tuneful on "Olympia, Wa." and anthemic on "Ruby Soho." – JT
Read more: Rancid's …And Out Come the Wolves is punk's saddest masterpiece
Listen/Buy: Spotify | Amazon (vinyl)
---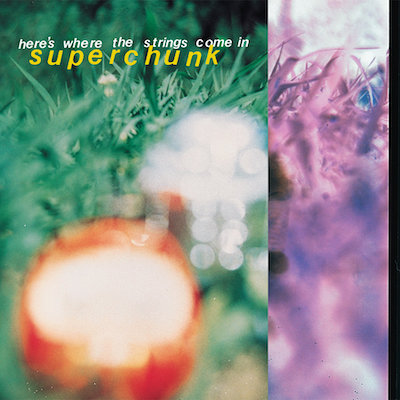 Superchunk – Here's Where the Strings Come In (1995)
The strong spate of albums Superchunk released throughout '90s makes it quite a challenge to pick out just one as their very best, but 1995's Here's Where The Strings Come In just about beats the competition. It boasts a sublime roster of riffs that utilize everything from the skittish urgency of punk to the languorous bliss of shoegaze, while the album's lyrics offer a series of vibrant yet blurry snapshots of everyday life. It's a place where everything overflows with a vibrant emotionality, but it's also moving just a little too fast for us to grasp exactly what's going on—meaning this album was made to be understood not by the brain, but the heart (and we mean that in the best way possible). – EB
Read more: Mac McCaughan on his favorite Superchunk, Portastatic and solo songs
Listen/Buy: Bandcamp | Merchbar (vinyl)
---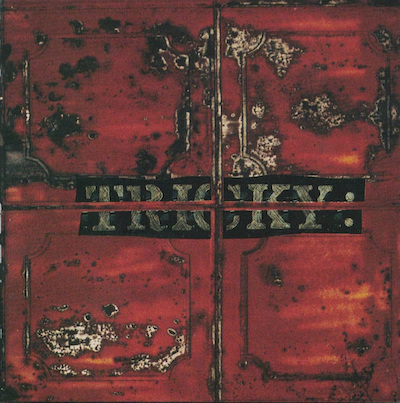 Tricky – Maxinquaye (1995)
Trip-hop had only been around for a few years when Adrian Thaws scrapped the formula. A onetime member of Massive Attack, Tricky struck a path of his own against the advice of his previous collaborators—their feedback to his debut single "Aftermath" was less than generous. That hardly proved detrimental to his twisted vision. With debut album Maxinquaye, Tricky both embraced and subverted conventions of trip-hop, borrowing a familiar Isaac Hayes sample one moment on "Hell Is Around the Corner" and then turning a Public Enemy track into an alt-rock anthem the next. His cast of collaborators provided much of the heart and soul into the album, primarily collaborator Martina Topley-Bird, though a then-unknown Allison Goldfrapp lent her ethereal vocals to "Pumpkin." Stylistically, Maxinquaye is all over the map, but the unifying factor is Tricky's own off-kilter, grimy approach to production, which turns a slow-moving track like "Strugglin'" into an eerie plod through dangerous territory and makes a psychedelic strutter like "Aftermath" feel like an unlikely hit. – JT
Listen/Buy: Spotify | Merchbar (vinyl)
---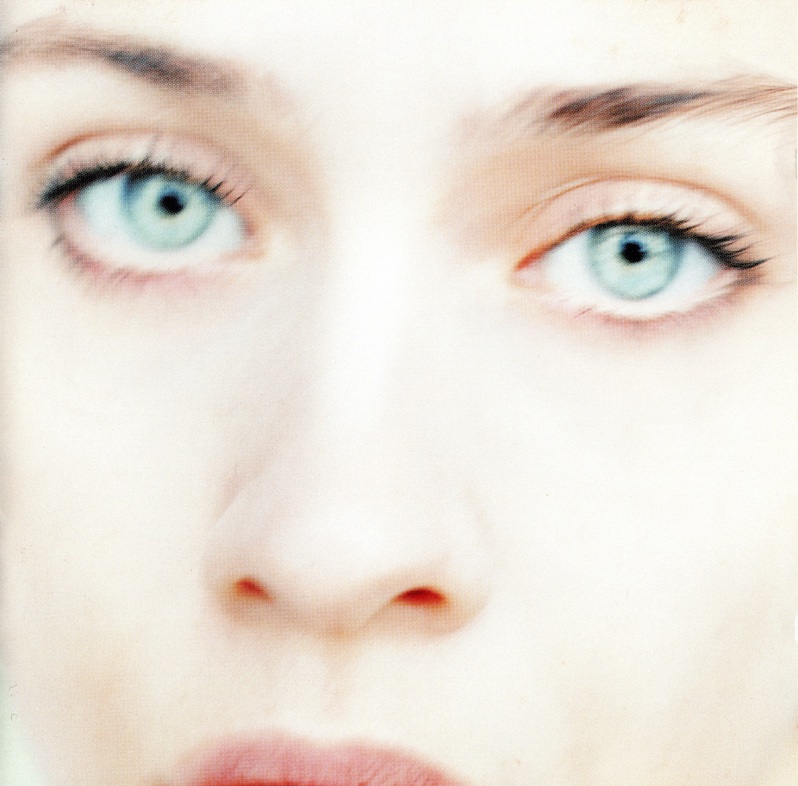 Fiona Apple – Tidal (1996)
Given the arc of her career, favoring Fiona Apple's debut Tidal may be wrought with nostalgia. Her ambition and technical prowess only ever improved, each of her albums topping the last. In fact, there's a strong argument that Apple's idiosyncratic combination of jazz and pop was only initially attached to the '90s alt-rock craze because it hadn't yet come into sharp enough focus, as it did on When the Pawn… Regardless of craze or happenstance, Tidal put her on the radio and the Grammy's and the Video Music Awards. And all the bullshit aside, Tidal stands as an all-time great. – FJ
---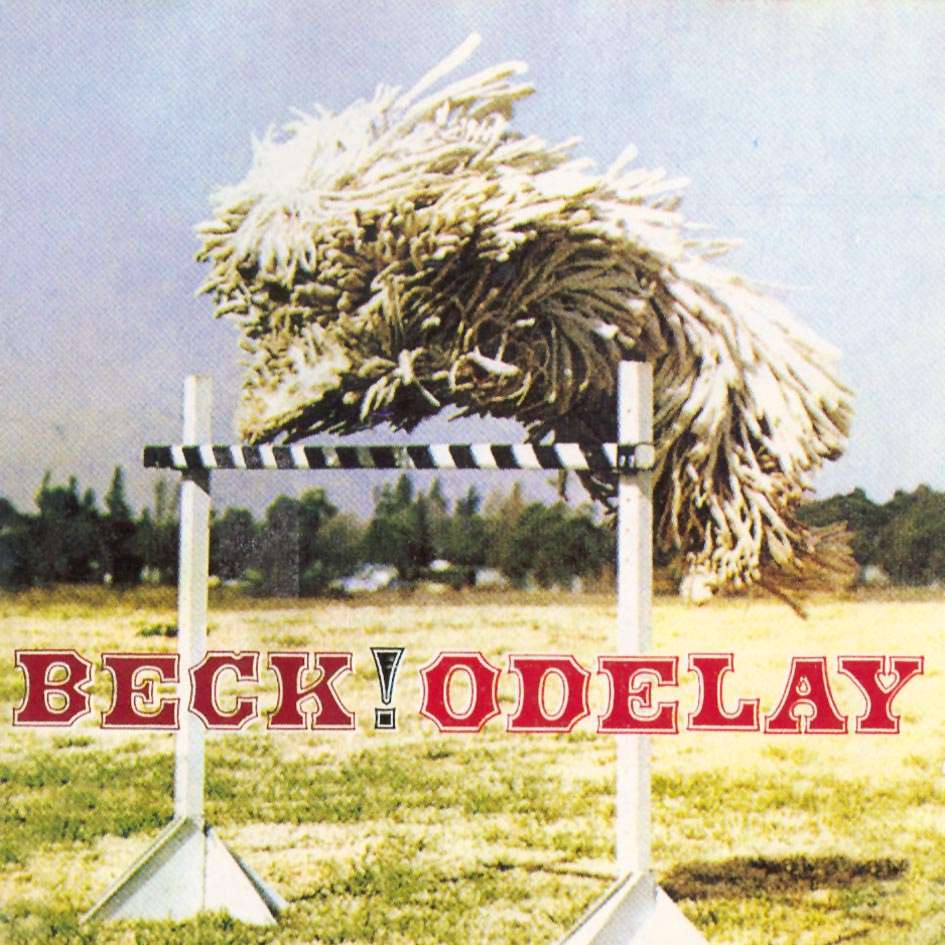 Beck – Odelay (1996)
Beck released three albums in 1994: Mellow Gold, his major-label debut featuring runaway hit "Loser"; Stereopathetic Soulmanure, a strange hodgepodge sound collage, and One Foot in the Grave, a lo-fi folk/blues album released on Olympia indie outpost K. Beck gave little if any indication of where he was headed next, though in teaming up with the Dust Brothers for 1996's Odelay, the eclectic oddball singer/songwriter amplified both his ambition and commercial appeal. First single "Where It's At" suggested that the same kind of magic that the brothers Dust captured with the Beastie Boys seven years prior could be harnessed anew, while highlights such as "Derelict" and "Novacane" suggested Beck's penchant for the peculiar need not clash with accessibility. Odelay is curiously cohesive in its inability to sit still, a slacker symphony of discarded parts. – JT
Listen/Buy: Spotify | Turntable Lab (vinyl)
---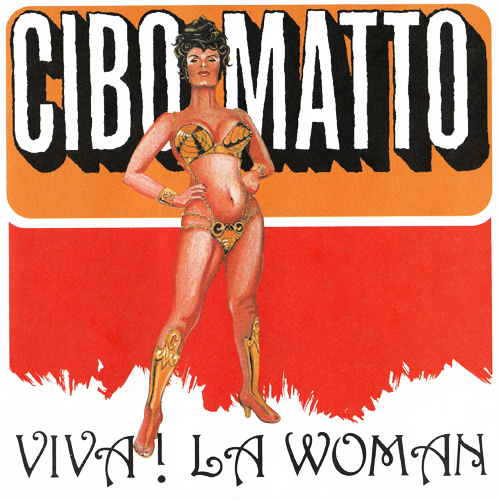 Cibo Matto – Viva! La Woman (1996)
Formed by Japanese ex-pats Yuka Honda and Miho Hatori, New York's Cibo Matto were met with a wave of hype as beats and samples began to overtake the sound of distorted guitars in alternative music. But the food-fixated duo, invested as much in lighthearted quirk as crafting hypnotic beat-laden trip-pop that bridged Beck with Björk (Bjeck?), took a playful approach to music that never felt as if it took itself too seriously. Cibo Matto made sing-along choruses out of nonsensical phrases like "I know a chicken, you've got to know your chicken" and flippant shouts of "Who cares?! I don't care!", but the heady soundscapes of songs like "Apple" and "White Pepper Ice Cream" and the buzzing psychedelia of "Birthday Cake" were proof enough that, smirking catchphrases or not, the duo had the songs to back up the quirk. – JT
Listen/Buy: Spotify | Amazon (vinyl)
---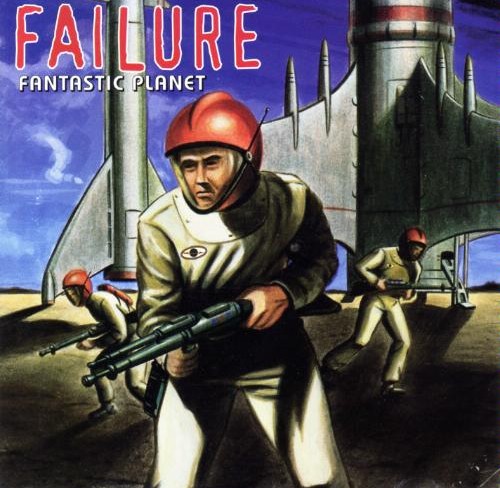 Failure – Fantastic Planet (1996)
A concept album that intertwined space travel and science fiction—inspired by the likes of Stanislaw Lem and La Planete Sauvage—with the literal highs and lows of drug addiction, Fantastic Planet is a lot of album to absorb in a single sitting. Los Angeles' Failure were always more about crafting a full-length album journey than hit singles, and as if they were intent to prove that themselves, the album's sole radio single and semi-hit "Stuck On You"—with its amazing James Bond-inspired video clip—is situated at track 15 on Fantastic Planet, essentially after two full orbit cycles through paranoid crunch ("Sergeant Politeness"), taut post-hardcore ("Smoking Umbrellas"), power balladry ("The Nurse Who Loved Me") and cosmic shoegaze ("Another Space Song"). A stunning piece of sprawling art-rock ambition that became legendary beyond its market share in the mid-'90s, Fantastic Planet has been influential to a diverse set of bands ranging from Mastodon to Paramore. – JT
Read more: Failure's Fantastic Planet was a triumphant closing chapter
Listen/Buy: Bandcamp
---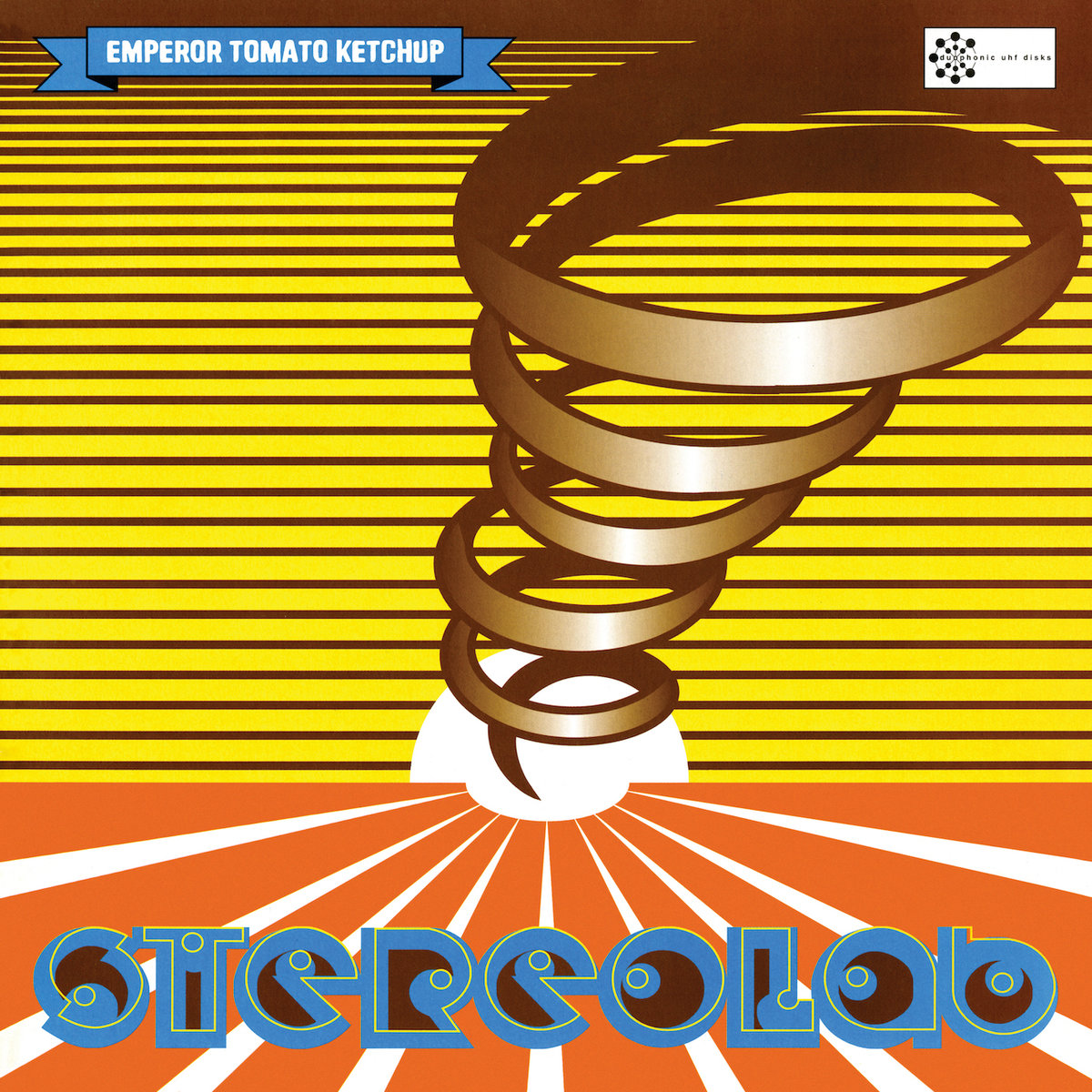 Stereolab – Emperor Tomato Ketchup (1996)
The '90s were truly the last era in which a relatively noncommercial band could end up on a mainstream label (see note about The Boredoms above, as one extreme example). Stereolab made a career of balancing accessibility with more leftfield elements, their best albums featuring various influences from the likes of krautrock, French pop, tropicalia and minimalism, though Emperor Tomato Ketchup perhaps more than any other served as a reminder that their experimental pop music is still pop. Not that it resembled much else out there at the time; the buzzy fuzz-pop of "The Noise of Carpet" was right at home on 120 Minutes, but the frantic Italian-film jazz of "Percolator," the hypnotic drone groove of "Metronomic Underground" and kaleidoscopic repetitions of the title track set them apart not merely as a band with impeccable taste, but as a uniquely imaginative set of songwriters. – JT
Read more: A Beginner's Guide to the kaleidoscopic music of Stereolab
Listen/Buy: Bandcamp | Turntable Lab (vinyl)
---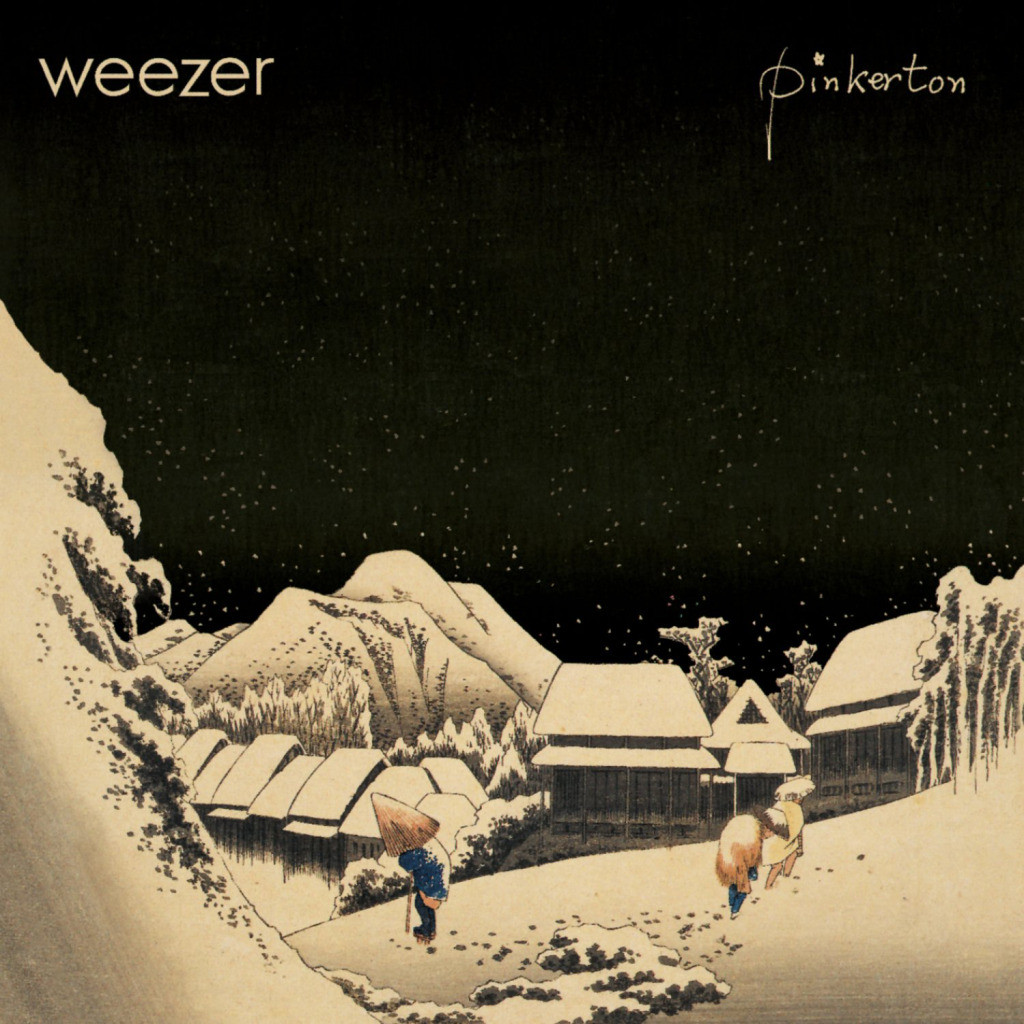 Weezer – Pinkerton (1996)
Weezer's Ric Ocasek-produced, self-titled "Blue Album" may be Weeer's most well-rounded and historically resilient record, but in terms of sheer ambition, Pinkerton takes the cake. Borrowing a title and themes based loosely on Giacomo Puccini's Madame Butterfly, Pinkerton marked a rare moment when Rivers Cuomo refused to play the part of a radio friendly unit shifter, instead choosing to write noisy, emotional tunes focusing on his own self-doubt and insecurity. Not to mention the inclusion of some of the band's best songs, including "Tired of Sex," "Across The Sea," "El Scorcho" and "Butterfly." – ATB
Listen/Buy: Spotify | Turntable Lab (vinyl)
---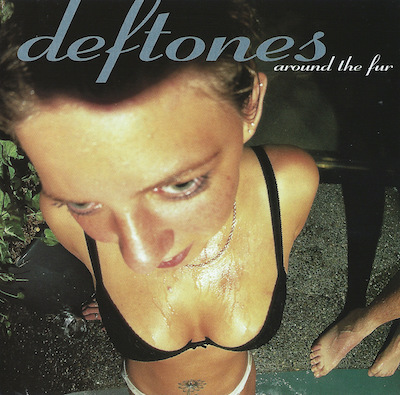 Deftones – Around the Fur (1997)
The debate over whether or not Deftones are nu-metal comes down mostly to which album you're listening to. Saturday Night Wrist? Probably not. Adrenaline? Definitely. Around the Fur? That one's a "yes, but…". A persistent and deep groove in every riff, an appearance by Max Cavalera, a song in The Matrix—Around the Fur certainly ticks off a lot of the right boxes. Yet the Sacramento group were already starting to cover new terrain, indulging in a Smashing Pumpkins-like alt-rock anthem in "Be Quiet and Drive (Far Away)" and allowing more space and vulnerability in a song like "Mascara." That said, when it hits, it hits hard, erupting mightily on "Lhabia" and "Dai the Flu," all the while exploring a degree of nuance that provided a gateway to even bolder experimentation on albums like 2000's White Pony. – JT
Read more: Deftones traded aggression for mystique on White Pony
Listen/Buy: Spotify | Amazon (vinyl)
---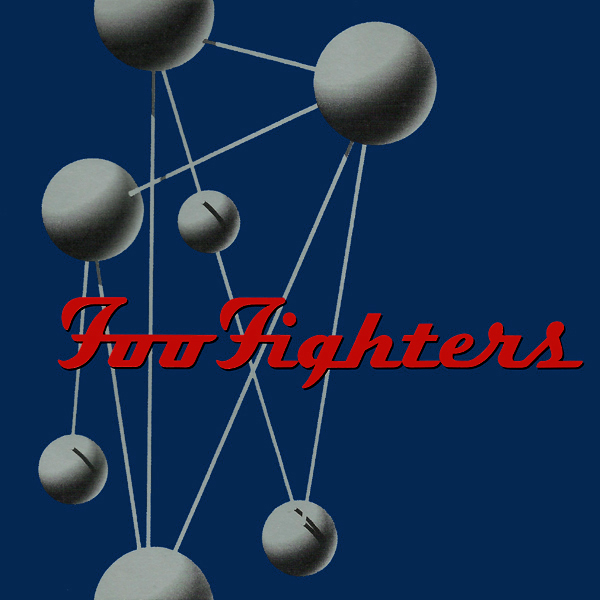 Foo Fighters – The Colour and the Shape (1997)
Is there anything in the history of popular music that quite compares to the supernova of serotonin unleashed by the transition of The Colour and the Shape's gentle opening track, "Doll," into track 2, the frenetic, fervid fan-favorite "Monkey Wrench"? I believe—and perhaps I shall receive pushback on this matter—that there isn't. The first Foo Fighters album to be recorded with a full band, The Colour and the Shape embraces the beloved loud-quite-loud orthodoxy with a bear hug, and treats us to an electrifying blend of power and emotion (with classics like "My Poor Brain" and "Enough Space") with a wonderful tenderness and vulnerability—not just with "Everlong" but also via woefully underrated tracks such as "See You" and "February Stars." – EB
Listen/Buy: Spotify | Merchbar (vinyl)
---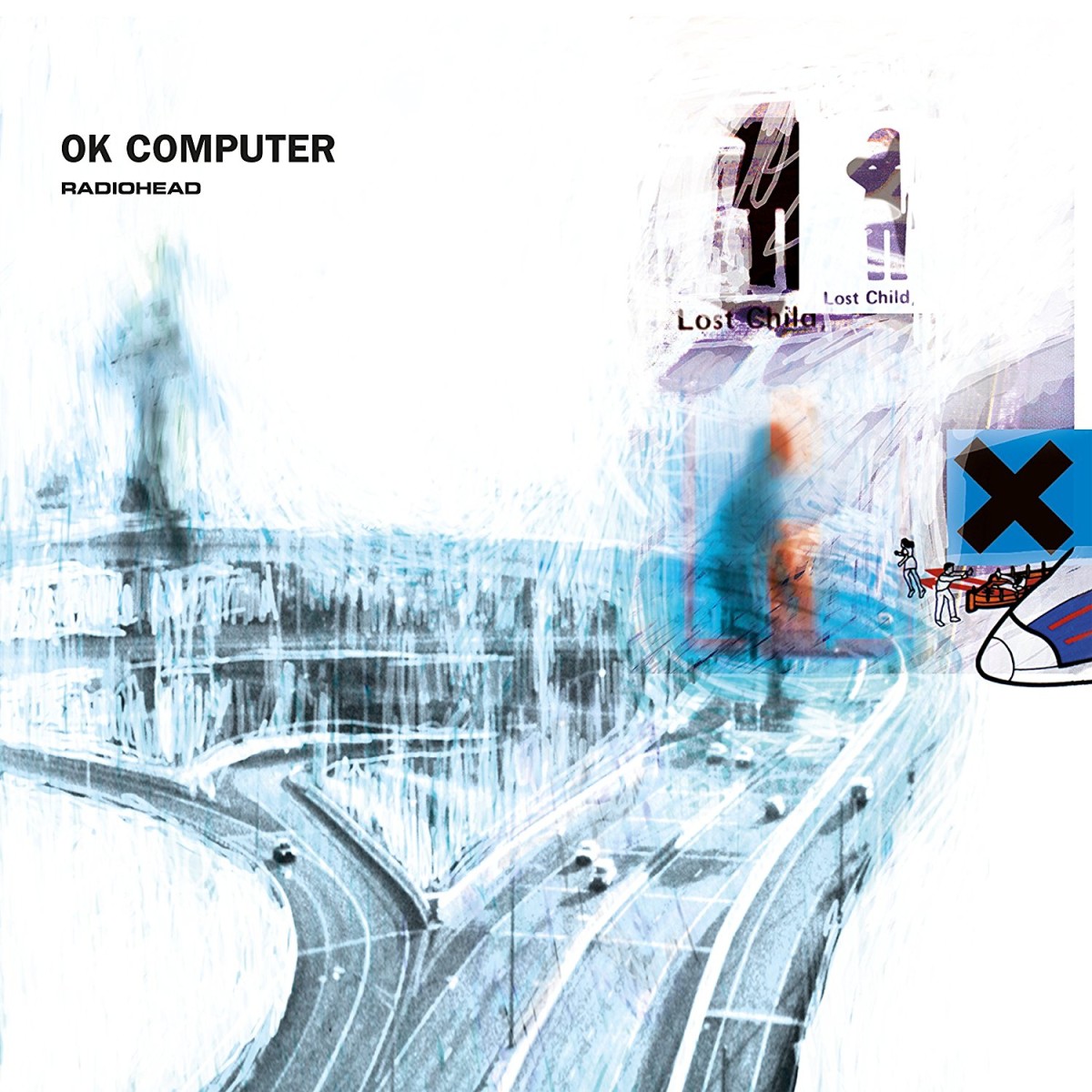 Radiohead – OK Computer (1997)
Reddit and Radiohead message boards have assembled their own narratives to tie together the various loose threads that comprise OK Computer, but the Radiohead have said it's not really intended to be a concept album. So it's a wonder that it's all woven together so expertly under the umbrella of an outside world that seems to be advancing too quickly for one to fully grasp where it's going. Pre-millennial paranoia, the failings and distrust of technology and disillusion with modern life are recurring themes, as are methods of transportation and the violent or life-changing outcomes of being a passenger (miraculous survival of crashes in "Airbag" and "Lucky"; contact with extraterrestrials on "Subterranean Homesick Alien"). OK Computer is big on art rock sounds and prog rock ideas, but it's ultimately a pop record with a lot of heavy emotions—mostly despair—underneath a lot of loftier ideas about where the future is taking us. Most of all, it's an album about modern life, as much of a cop-out as that might sound. But I have yet to hear a better representation of it. – JT
Listen/Buy: Bandcamp | Turntable Lab (vinyl)
---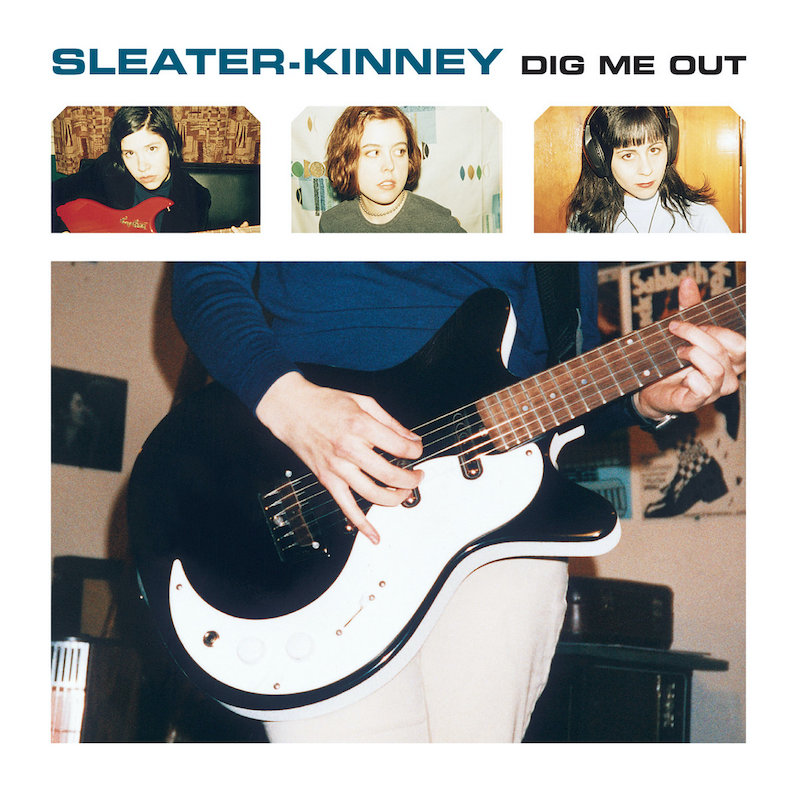 Sleater-Kinney – Dig Me Out (1997)
More than a few critics called Sleater-Kinney the best band in America during their unstoppable 1995 to 2005 run, and 1997's Dig Me Out is where that spark caught fire. Formed by Carrie Brownstein and Corin Tucker, two musicians in the Pacific Northwest riot grrrl scene, Sleater-Kinney became an even greater band with the addition of powerhouse drummer Janet Weiss, whose dynamic rhythms form the backbone of Dig Me Out's 13 incendiary punk anthems. Courted by major labels and topping year-end lists in mainstream magazines that year, Sleater-Kinney were the band with the most starpower on a label called Kill Rock Stars. Even more than 25 years later, songs like the title track, "The Drama You've Been Craving," "Not What You Want" and "Words and Guitar" showcase an incendiary energy that's agitated and invigorating. Music this highly charged has a way of not being able to stay under the radar for long. – JT
Read more: Treble 100, No. 85: Sleater-Kinney – Dig Me Out (Patreon)
Listen/Buy: Bandcamp | Turntable Lab (vinyl)
---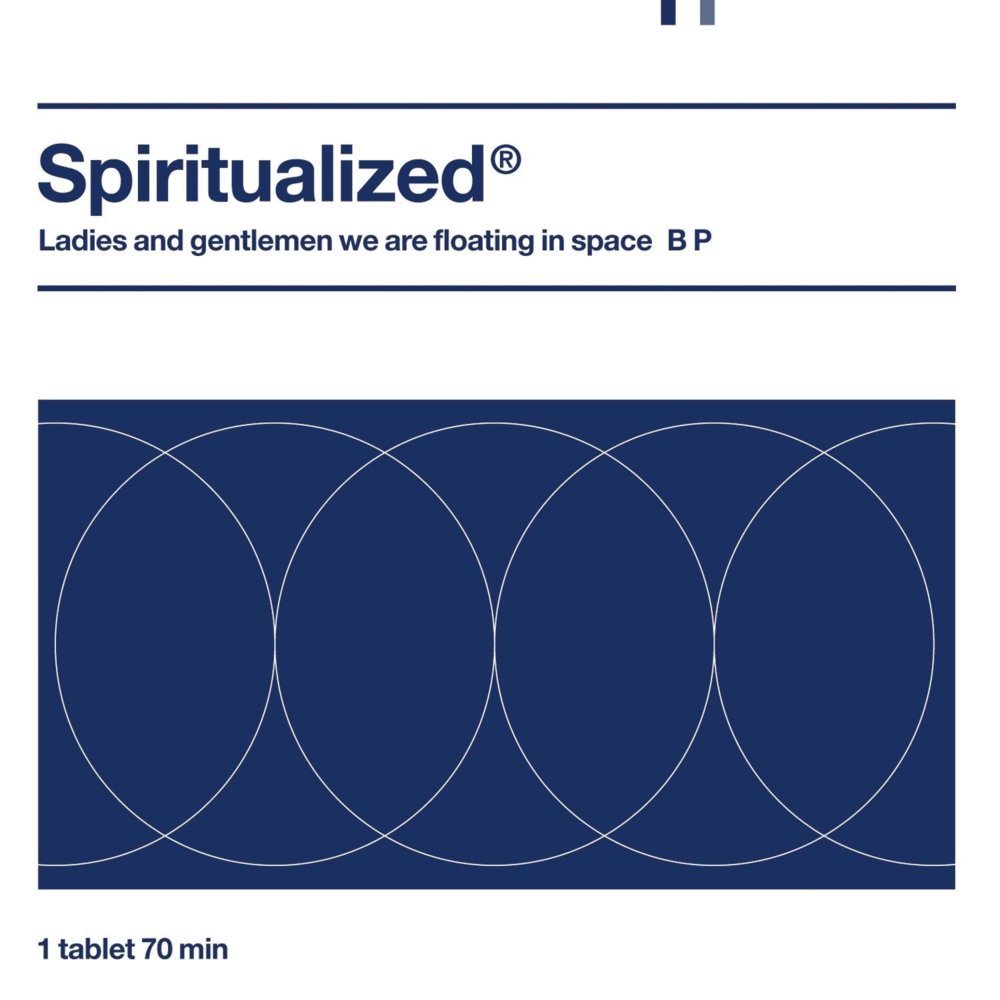 Spiritualized – Ladies and Gentlemen We Are Floating in Space (1997)
Spiritualized's third album hit shelves on the same day as OK Computer, and though there's no debate to be had over which one left the bigger impression, it's not necessarily obvious which is the more ambitious album. Building on the hazy and hypnotic psychedelia of their two prior albums, Jason Pierce built a symphony of broken hearts and empty bottles, backed by orchestras and choirs and massive walls of noise. Though Ladies and Gentlemen We Are Floating In Space contained both some of the band's most celebrated singles and accessible material, its larger picture is one of an emotionally turbulent grandeur, ending on a breathtaking 17-minute junkie's blues with "Cop Shoot Cop," with the late New Orleans legend Dr. John on piano just to lend a little more soul to its devastation. – JT
Read more: Spiritualized's Ladies and Gentlemen We Are Floating In Space rendered pain with grandeur
Listen/Buy: Bandcamp | Turntable Lab (vinyl)
---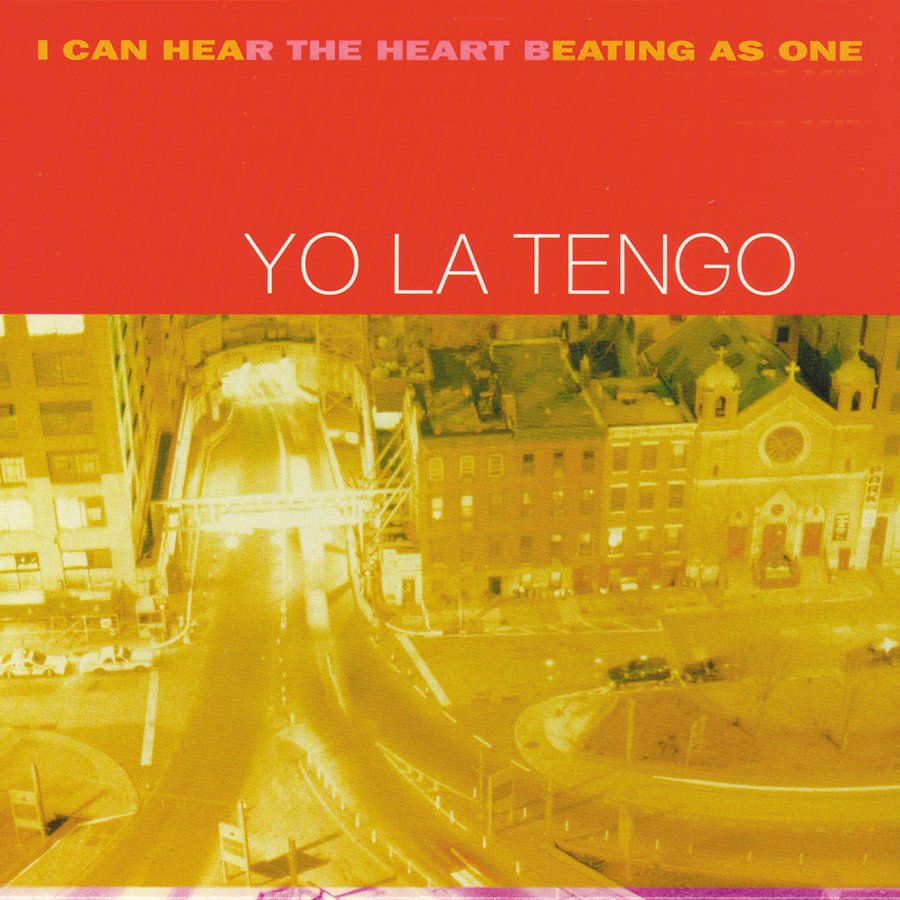 Yo La Tengo – I Can Hear the Heart Beating As One (1997)
Critically acclaimed and appearing mostly on the fringes of the zeitgeist—showing up on the soundtracks to Amateur and The Kids In the Hall: Brain Candy, and in the actual film I Shot Andy Warhol—Yo La Tengo couldn't help but make a greater impact with their 1997 epic I Can Hear the Heart Beating As One. As great a sprawling, underground rock mixtape as a band ever released during the decade, I Can Hear the Heart Beating As One stretches well over an hour and includes more good ideas in one album than a lot of bands stumble upon in a career: hook-laden noise pop, space-rock epics, shoegaze Beach Boys covers, beat-laden dream pop, bossa nova. To say nothing of the still-hilarious rock school "Sugarcube" video, featuring Bob Odenkirk in Kiss makeup. A few years back, Treble's Patrick Pilch declared Yo La Tengo the greatest band of all time based largely on the strength of this album; it only sounds like hyperbole if you've never heard I Can Hear the Heart Beating As One. – JT
Read more: Yo La Tengo's I Can Hear the Heart Beating As One set a benchmark in indie rock
Listen/Buy: Bandcamp | Turntable Lab (vinyl)
---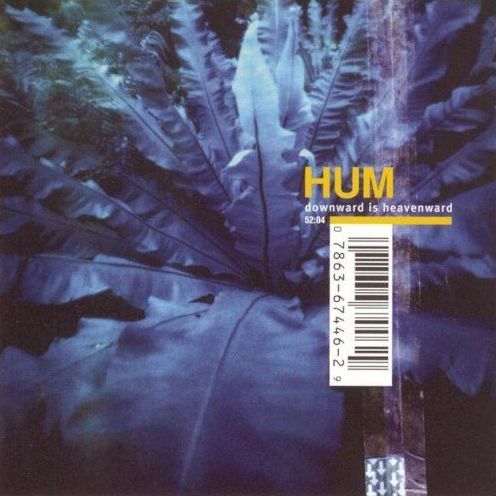 Hum – Downward is Heavenward (1998)
Hum's 1995 single "Stars" became a massive radio hit, far eclipsing the reach of most of their post-hardcore peers, despite its relatively unconventional structure and unrelenting bombardment of distorted guitars. Yet the band's follow-up from 1998, despite being at first less commercially successful, seems to have left the more lasting impact. A graceful yet brawny mixture of raw post-hardcore energy and layered, shoegaze-like guitars, Downward Is Heavenward is Hum's most dynamic and ambitious creation. In highlights such as the maximalist crunch of "Dreamboat" or the taut 6/8 punch of "Coming Home," the Champaign, Illinois group blurs genre lines while making their impact felt, helping to build a guitar utopia that an inspired generation of successors would later call home. – JT
Listen/Buy: Spotify | Turntable Lab (vinyl)
---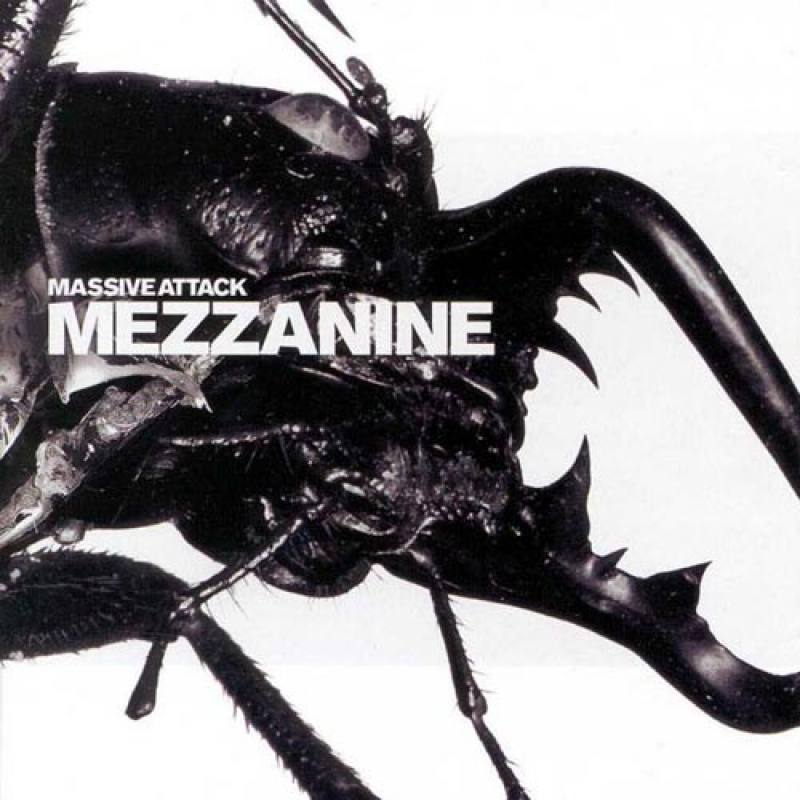 Massive Attack – Mezzanine (1998)
As a pioneering artist in trip-hop, Massive Attack initially drew inspiration from hip-hop, dub and UK street soul. Within seven years, they turned their attention toward much darker sounds and textures, their third album Mezzanine a certifiably goth masterpiece steeped in industrial rock heaviness and smeared in shades of charcoal and obsidian. Their darkest album by any decisive measure—despite the more politically charged direction of those that followed—Mezzanine thrives on sinister grit and menacing shades; the dub groove and heavy bassline of "Risingson," as one example, remains true to Massive Attack's sonic DNA while cloaking it in an ever-present sense of danger. And though their collaboration with Elizabeth Fraser, "Teardrop," that became its most enduring song, it's on moments like the eerie psychedelia of "Inertia Creeps" where the Bristol trio find an immaculately uneasy harmony. – JT
Read more: Treble 100, No. 68: Massive Attack – Mezzanine
Listen/Buy: Spotify | Merchbar (vinyl)
---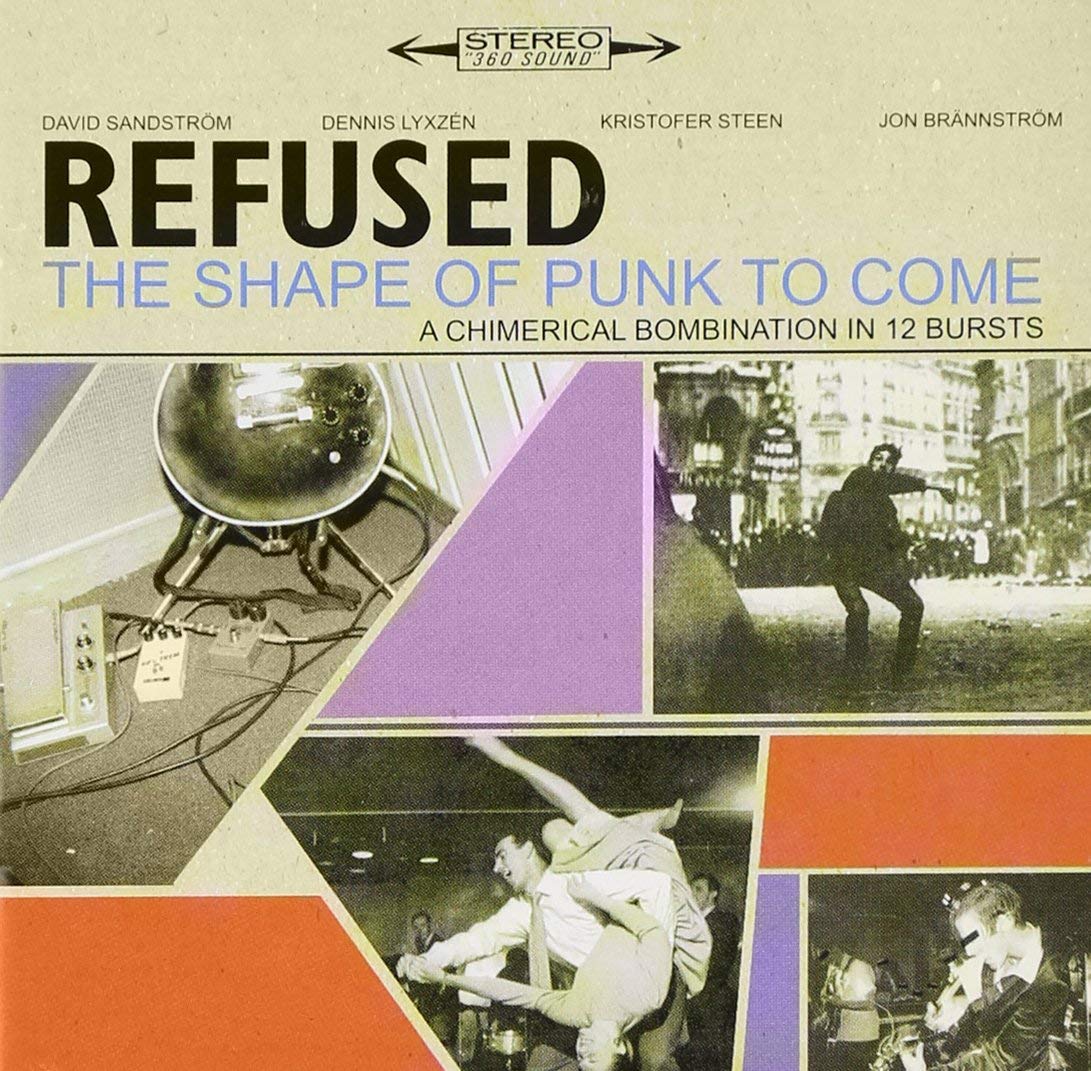 Refused – The Shape of Punk to Come (1998)
Well before Turnstile were headlining festivals, hardcore's mainstream crossover moments came in fits and starts—a radio hit from CIV, Sick of It All on MTV, etc. The sophomore album from Sweden's Refused arrived more or less in time for their breakup—they called it quits midway through their tour behind The Shape of Punk to Come, but once the legacy of their final album eclipsed its brief moment under the mainstream spotlight, they reunited to vastly larger audiences a decade later. Their unique fusion of hardcore aggression with heavy metal riffs and a signature groove of their own—which on breakout single "New Noise" dovetailed fortuitously with the arrival of nu-metal—gave them a radio-friendly edge. Moments like the title track, "Summerholidays vs. Punkroutine" and "Liberation Frequency" showcased their versatility as musicians and songwriters even when vocalist Dennis Lyxzén's lyrical hectoring can be a little hammy. But when he roars, "Can I scream?!", it's not just an easy yes—you can't help but join him. – JT
Listen/Buy: Bandcamp | Turntable Lab (vinyl)
---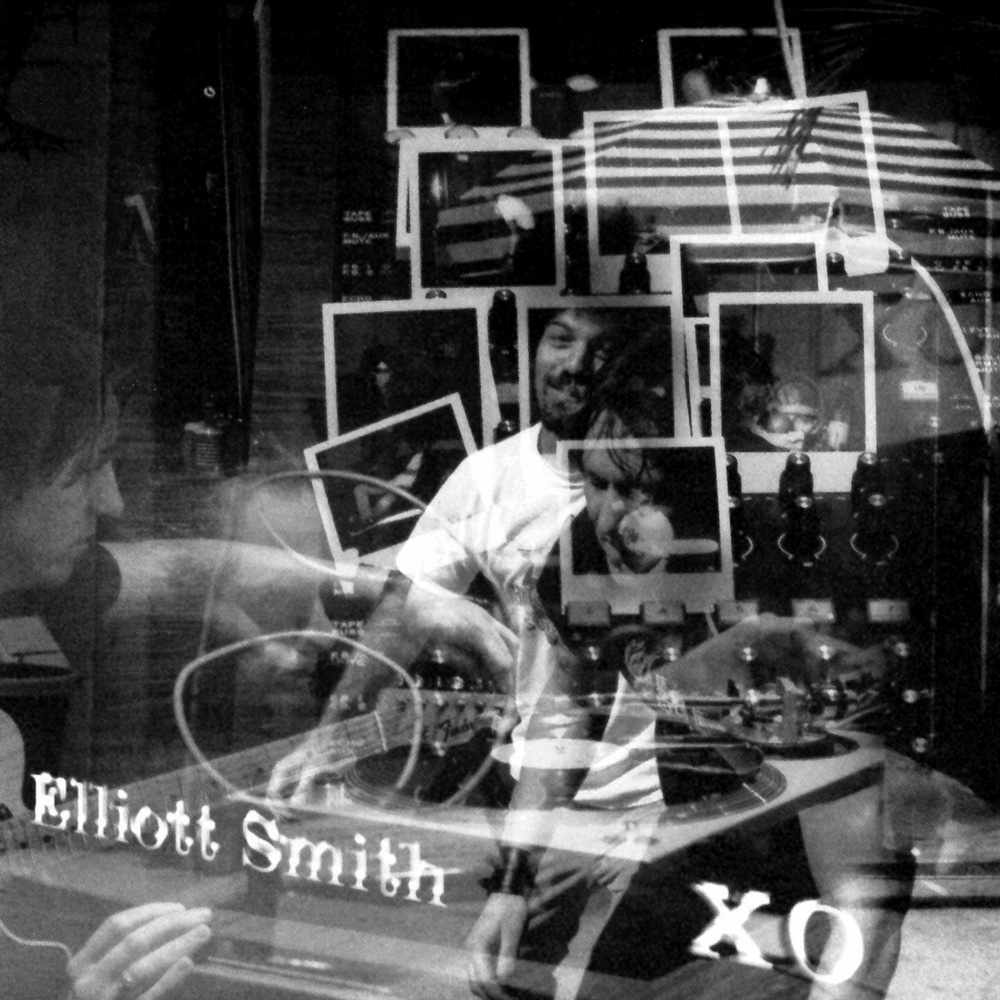 Elliott Smith – XO (1998)
There's a funny irony about a number of artists on Kill Rock Stars catching the attention of major label A&R in the late '90s, but Elliott Smith's mainstream breakthrough had already taken place by the time he released his Dreamworks debut XO. The Oscar-nominated "Miss Misery" doesn't appear on the album, nor would it have fit—the songs on XO are ambitious, hi-fi pop songs with orchestral arrangements. It's an astonishing leap in scale, even though the magnitude of his talent was present even through the four-tracked fingerpicking of his earlier albums. Here, however, Smith ran wild with the opportunity, delivering something akin to his own personal Pet Sounds—sometimes intimate and sparse, occasionally grand and ornate, always breathtaking. – JT
Read more: Treble 100, No. 66: Elliott Smith – either/or
Listen/Buy: Spotify | Turntable Lab (vinyl)
---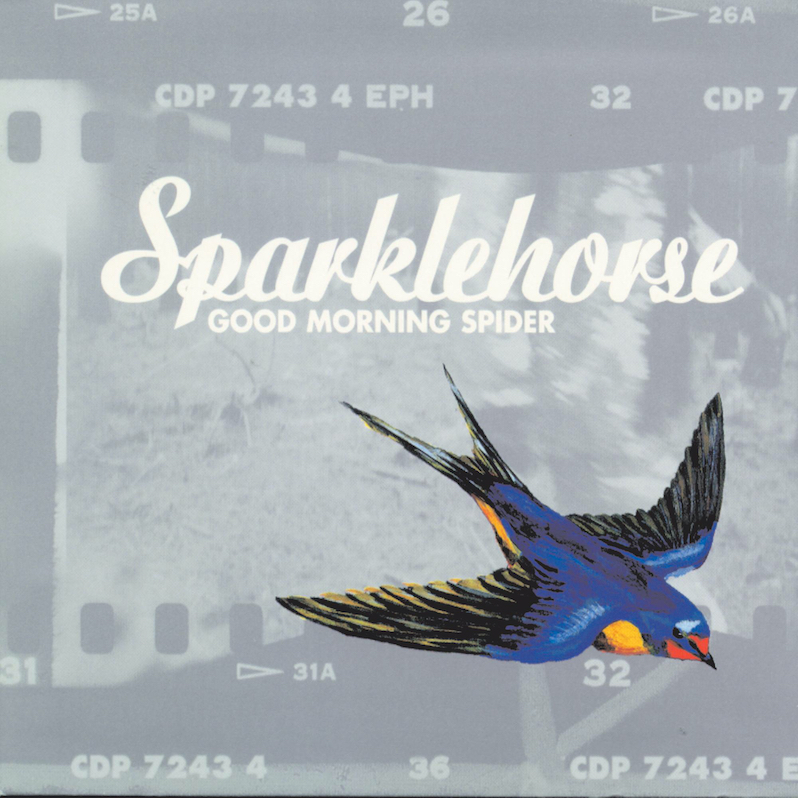 Sparklehorse – Good Morning Spider (1998)
Sparklehorse's Mark Linkous wrote and recorded his second album in the aftermath of a 12-week stay at St. Mary's Hospital in London from a near-fatal drug overdose while on tour with Radiohead, an event that weighs heavy on an album that's at turns fragile and triumphant. The stark acoustic ballad "Saint Mary" was one of the first songs he wrote for the album, and he sounds fragile as he sings aching lines such as "Blanket me sweet nurse, and keep me from burnin'." Yet around the same time he wrote opener "Pig," a fiery rip-snorter of an outlet for his frustrations at his ailing body: "I wanna be horse full of fire that will never train." Between those two extremes in mood and sound, Linkous finds beauty, joy, sadness and hope amid a set of songs alternately ramshackle and roaring, mostly recorded at his home studio in Richmond, Virginia. But it's the weirdest and most experimental moments, like the static radio-dial interruptions of what might have been the album's biggest rock anthem, "Chaos of the Galaxy/Happy Man," that reveal the late singer/songwriter's strange and fascinating genius. – JT
---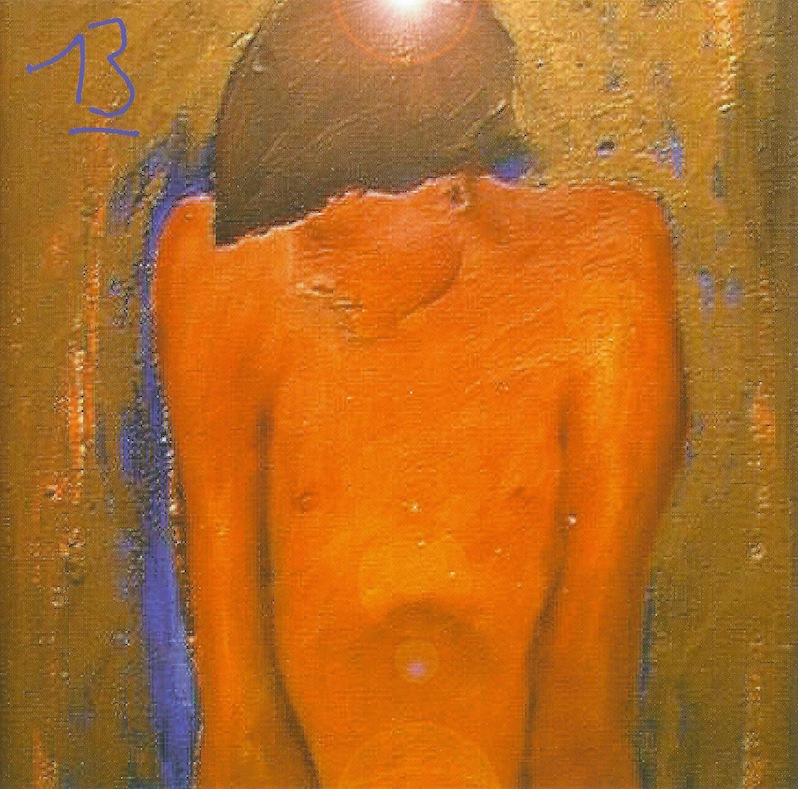 Blur – 13 (1999)
Britpop died but Blur still had plenty of good albums left in them toward the end of the '90s, parodying grunge and working through fuzzier rock sounds on their self-titled 1997 album before delving into an eclectic odyssey on the noisy, psychedelic 13. Their last album to feature Graham Coxon in a full-time role before their mid-aughts breakup (and eventual reunion), 13 is their most emotionally draining, bookended by bluesy, gospel-inspired breakup songs, elsewhere delving into both the feeling of a heroin high and getting accustomed to sobriety, and in general sounding like they're collapsing in the most beautiful of ways. Which in some ways they were, both in and outside the band. But there's a vulnerability and honesty to 13 that feels like a very different band than they had been just a few years earlier; that band was great, of course. This one's transcendent. – JT
Listen/Buy: Spotify | Merchbar (vinyl)
---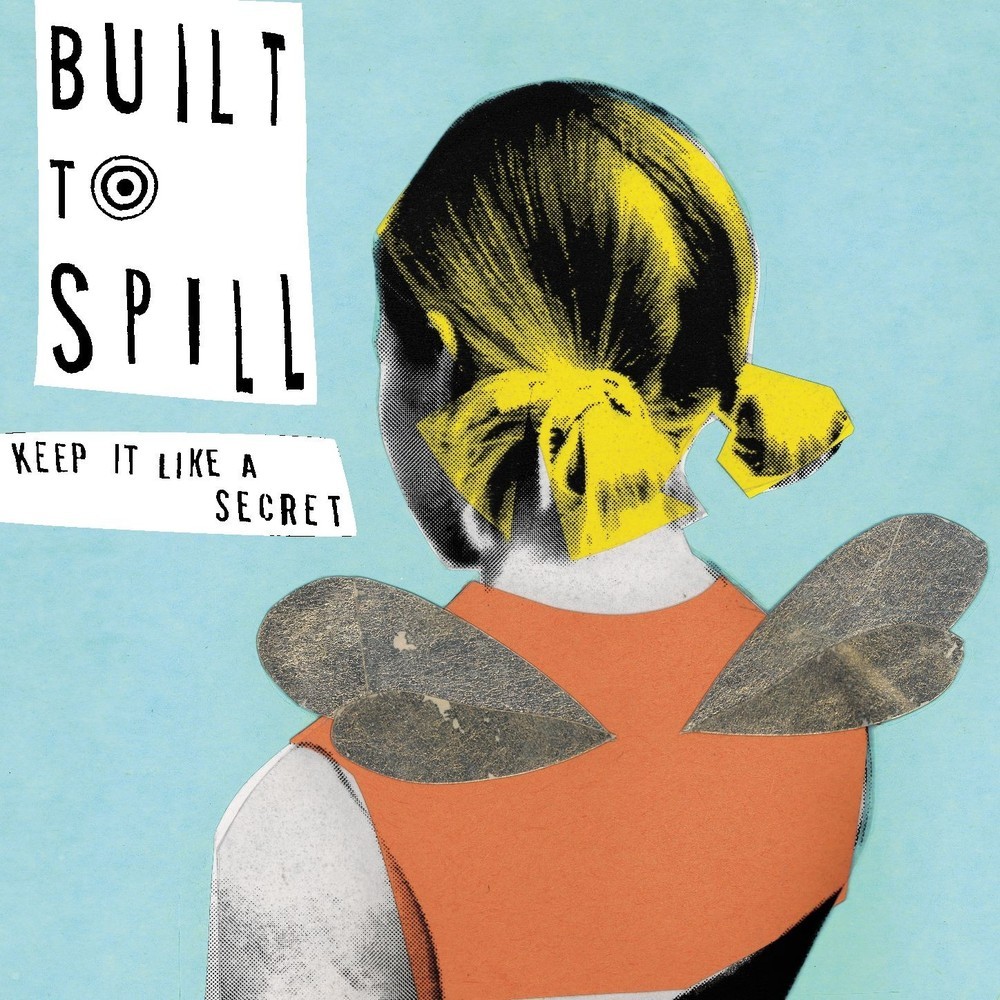 Built to Spill – Keep It Like a Secret (1999)
Built to Spill's first record with megalabel Warner Bros., Perfect From Now On, didn't adhere to the generally agreed upon rules of major label debuts, opting for lengthy Television-gone-dream-pop epics that stretched beyond six minutes apiece. It turned out to be the next one, Keep It Like a Secret, that the Boise, Idaho group decided to flex their pop songwriting muscles while keeping within a signature aesthetic of pristine sonic textures and concise but dazzling guitar heroics. The same can also be said of its predecessor, but Keep It Like A Secret contains some of the band's greatest moments, often compacted into a concise three-minute pop song: the tension and release of "Bad Light," the squealing hooks of "Center of the Universe," the punchy drive of "Sidewalk." Give them a little more runway, as on the stunning wall of sparkling guitar on "Carry the Zero," and see how far they can soar. – JT
Listen/Buy: Spotify | Turntable Lab (vinyl)
---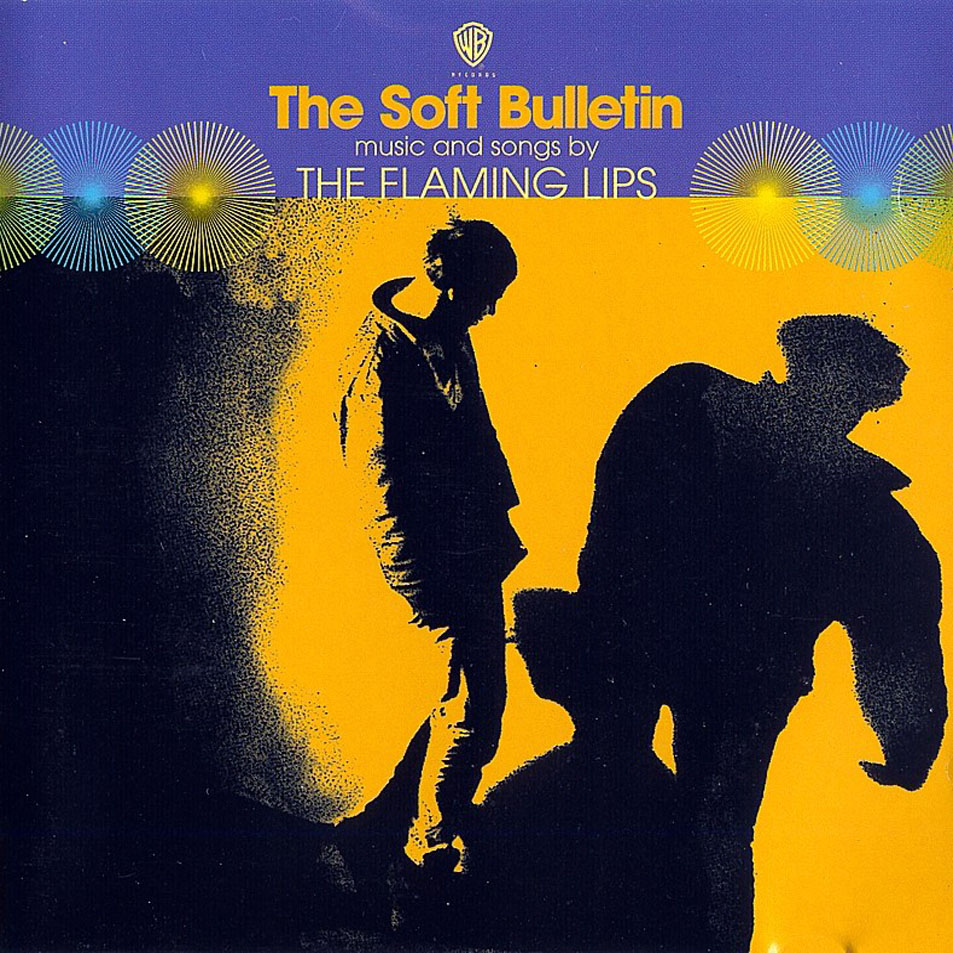 The Flaming Lips – The Soft Bulletin (1999)
In 1997, The Flaming Lips would begin a lifelong love affair with the baffling publicity stunt by releasing the four-disc Zaireeka. The gimmick: All four discs had to be played at the same time. Of course, while this was frustrating, it did result in something that was intended for the greater artistic good, and most "parking lot experiments" that resulted in the proper auditory experience turned out to prove the band was on to something. Two years later, however, they followed that up with the less conceptual, but no less gorgeous The Soft Bulletin, in which the Lips—with the aid of producer Dave Fridmann—take their quirky psychedelic pop into more orchestral, emotional and simply incredible realms. The opening rush of strings, synths and drums on "Race for the Prize" is still an opener that gives me chills when it kicks up, and "Waitin' for a Superman" the kind of closer that leaves me with a lump in my throat. The path between these two remarkable poles goes through a number of odd tales and sonic effects that's simultaneously otherworldly and human, showing off a range and a songwriting sophistication that the Lips always hinted at, but never quite achieved. It's their best album. – JT
Listen/Buy: Spotify | Merchbar (vinyl)
---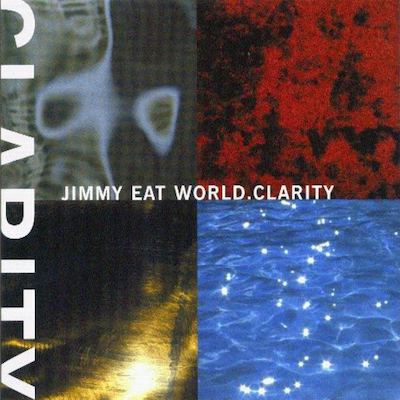 Jimmy Eat World – Clarity (1999)
Jimmy Eat World stand as one of the biggest mainstream success stories in emo, but they were far from an overnight success. Following a barely-noticed major label debut (Static Prevails), the Arizona outfit stepped up their game with Clarity, a punchy, stadium-engineered rock monster that combined the heart-on-sleeve lyrics of bands like The Promise Ring with the massive alt-rock hooks of the Foo Fighters. It wasn't exactly a hit, but they delivered a standout song that sure sounded like one with "Lucky Denver Mint," the band revealing an ambition well beyond micro-genre scenedom, and a knack for nuanced, introspective songwriting that was in equal parts slow-burning ("Table for Glasses") and firing on all cylinders ("Your New Aesthetic"). Their actual commercial breakthrough didn't take hold until the release of 2001's Bleed American (later made self-titled due to post-9/11 censorship), but Clarity proved them capable of writing songs too big for indie rock. – JT
Listen/Buy: Spotify | Merchbar (vinyl)
---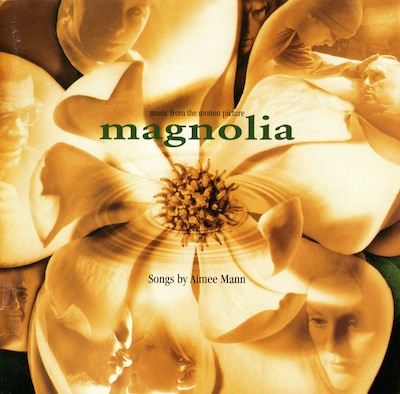 Aimee Mann – Magnolia (Music from the Motion Picture) (1999)
Ignore, for the purposes of the inclusion of this album, the Supertramp songs at the end of the soundtrack to Paul Thomas Anderson's emotionally devastating epic Magnolia. The main event is the stretch nine stunning songs written and performed by Aimee Mann (and lip-synched by the cast of the movie in the case of standout moment "Wise Up"). More than a decade removed from her new wave beginnings in Til Tuesday, and a couple of unpleasant experiences with labels folding and contracts resold, Mann began a new renaissance era with a set of richly intricate songs for a film supposedly inspired by some of her previous material. The intertwining of narrative and soundtrack is unique, even for a decade with more than its share of great cinematic music, but in standout moments like "Deathly" and "Save Me," Mann savored the opportunity by delivering some of the best songs of her career. – JT
---
Wilco – Summerteeth (1999)
Within three years of their debut album A.M., Wilco had proven "alt-country" a misnomer. At the very least, it was limiting; though roots music permeated A.M. and their double-album epic Being There, the Chicago band was at heart simply a great rock band. And on 1999's Summerteeth, that reflected everything from Brian Wilson's teenage symphonies to god to Big Star's backseat monologues. Augmenting their guitar jangle with piano, mellotron, leslie effects and alarm-clock rings, Wilco created what feels like a studio wonderland of sunny psychedelia, baroque pop and unexpectedly sinister ballads, like the dark, Henry Miller-inspired "Via Chicago." The drama that surrounded their next album, 2002's Yankee Hotel Foxtrot, tends to overshadow this one, but the songs here are among the best Jeff Tweedy and company ever recorded. – JT
Read more: Summerteeth is Wilco at their most vulnerable
---
Treble is supported by its patrons. Become a member of our Patreon, get access to subscriber benefits, and help an independent media outlet continue delivering articles like these.