Third Man Records reissues Albert Ayler's New Grass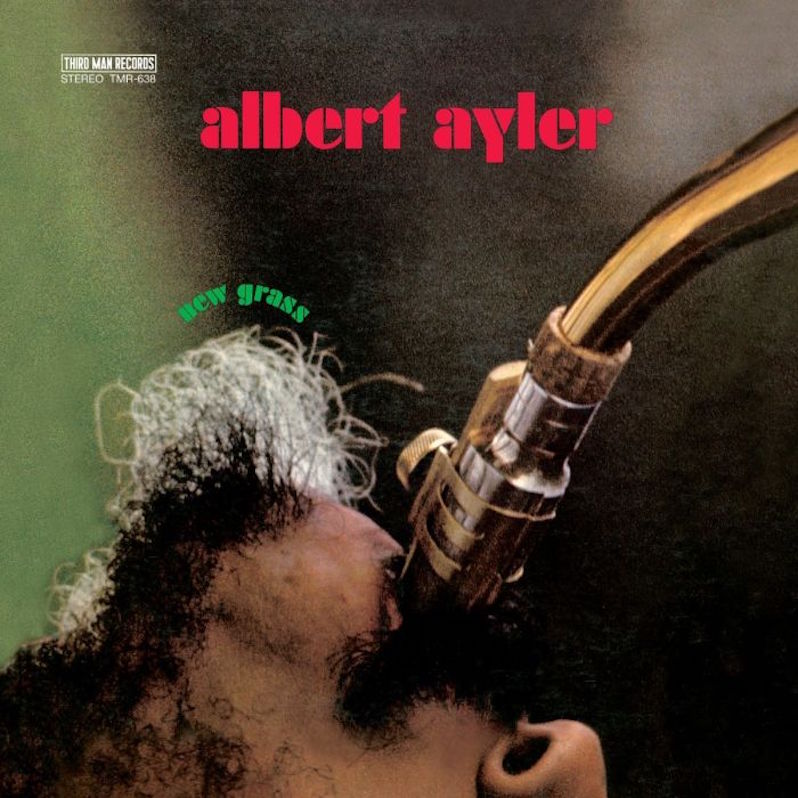 Albert Ayler's 1969 album New Grass—a divisive album at the time of its release—is getting a vinyl reissue from Third Man Records on June 26. It's the first pressing of the album in nearly 40 years, which combines Ayler's fiery jazz style with more commercial sounds—R&B, rock, blues and gospel—which influenced many artists ranging from Alice Coltrane and Pharoah Sanders to Sonic Youth and The Fall.
A press release states, "New Grass deserves reconsideration, if not for the heavy grooves and surprising arrangements, then for its bravery in challenging norms of the time; by the '60s, jazz was well-accepted as a uniquely American art form, while soul as a genre was very much still seen as primitive. Ayler melds them together and creates something novel, adventurous, and completely his own."
Find pre-order info here.
Albert Ayler New Grass tracklist:
1 Message From Albert/New Grass
2 New Generation
3 Sun Watcher
4 New Ghosts
5 Heart Love
6 Everybody's Movin'
7 Free at Last!
Albert Ayler's In Greenwich Village is on our list of 25 Essential Impulse! Records Albums.