Aldous Harding : Warm Chris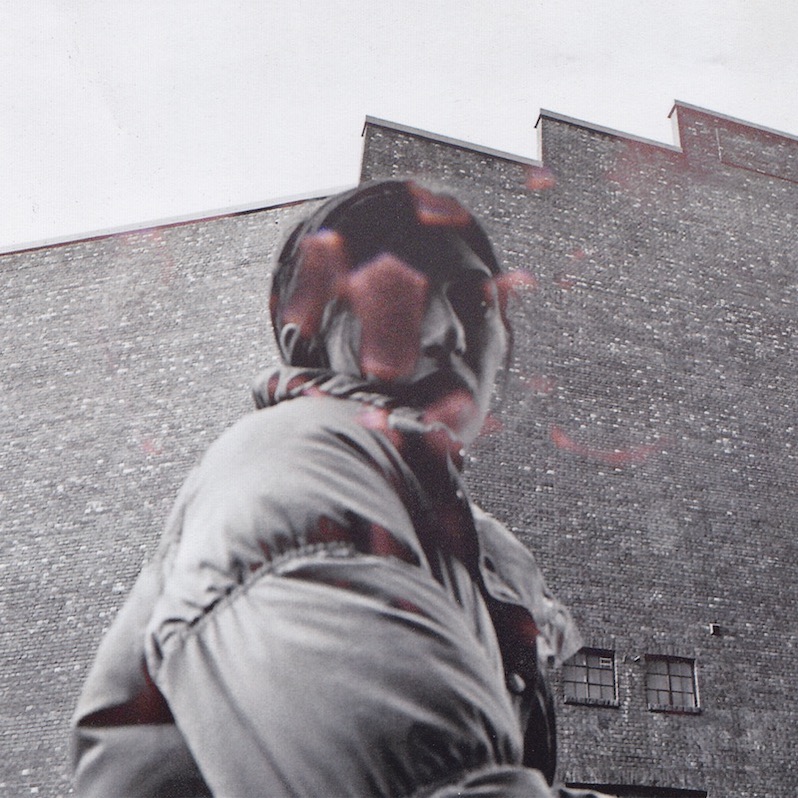 The subtle genius of well-crafted pop music lies in its timelessness. Sure, everyone likes a catchy tune with a nifty hook. But that's easy. The really good stuff asks you to step beyond the immediate moment to think about the bigger picture. Despite the supposedly ephemeral nature of pop, these songs have a rootedness that provides heft and depth. The music seem eternal, even if it's brand new.
Such are the sensations emitted by Warm Chris, the newest album by Aldous Harding. This 10-song project released on indie mainstay 4AD combines sweetly charming folk music and fey pop with majestic aplomb. On the surface, it's twee singer-songwriter fare right out of the Belle and Sebastian playbook, but when you peel back the surface, you find stirring pop compositions with elegance to spare.
Sublime instrumentation and understated arrangements are the name of the game, as Harding fuses Cat Power, Stereolab, and The Carpenters into an effortless whole. Her stunning vocal range is captivating from the very first listen as she moves gracefully from a breathy soprano to sensuous alto while also dropping in just the right amount of lilting yodel. She flits easily between a disaffected delivery, whimsical wonder, and hushed humility to provide exactly the mood each tune requires. Even with her excellent register and overall presence on the mic,
she never over-sings, preferring subtle sensitivity over stark strength.
The album begins with the delightful "Ennui," as piano chords and harmony humming right out of a '60s pop song lead into Harding's dreamy soprano musings about imagination and the titular ennui. With "Tick Tock," we're treated to a groovy, sinewy tune that sounds like Thao Nguyen fronting Grandaddy under the tutelage of Serge Gainsbourg. It's cheery on the surface, but underneath, there's this delicate tension between her airy voice, the melodic phrasing of the piano, and a curious electronic rhythm in the background.
Piano is the primary musical accompaniment for "She'll Be Comin' 'Round the Mountain," its arching arpeggios performed with a demure tenderness. The song achieves its full emotional weight when a small brass section and banjo join with Harding's own sadly lilting voice, and the entire effect is arresting. Closing out the album, "Leathery Whip" features this jaunty energy as a pump organ and syncopated drumming create a foundation upon which Harding and the harmony vocals dance around the mix. The result is this bit of outre folk that wouldn't be out of place on a new Joanna Newsom album.
Warm Chris feels spare and comforting like a favorite old cardigan. The album evinces equal parts picnic with friends under a tree in the early afternoon and musicians passing melodies and wine bottles around a song circle after dinner in someone's home. It rests at that delicate intersection between a partly cloudy and totally grey day, yet it never rains. Plinking pianos flirt amiably with plucked acoustic guitars. Soft drums that offer sparse fills sit comfortably next to horn and woodwinds that provide teasing textures. All the while, a barely-there bass holds the low end with a reserved ease.
Through it all, Aldous Harding's voice carries the day. She is a profound talent who can vary her delivery, intention, and trajectory with a clear-eyed confidence. By wholly embracing the quirky and affecting, her music absolutely sparkles with purity of tone and clarity of purpose. She knows exactly who she is as an artist, offering an invitation to enjoy this fantastical musical creation that feels both out of time and utterly ageless.
---
Label: 4AD
Year: 2022
---
Similar Albums: