Algiers announce summer tour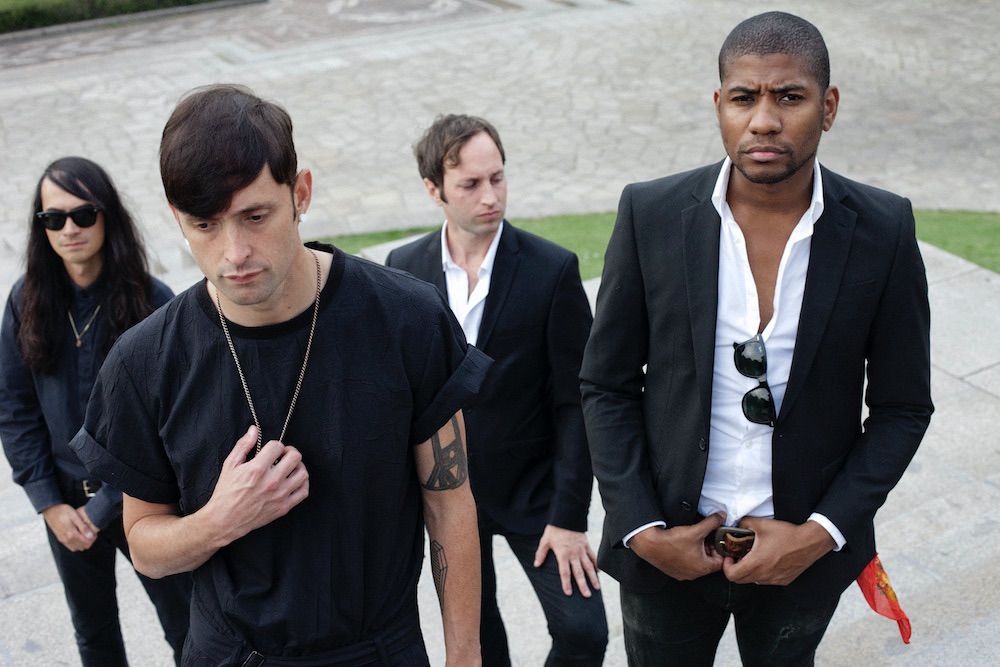 Algiers have announced more tour dates in support of their excellent 2017 album The Underside of Power. The band will be playing Sasquatch later this week before playing a series of shows with psychedelic soul artist Curtis Harding. Later in June the band will join up with Priests, as well as Bambara, whose new album Shadow On Everything is one of the year's best albums so far. They'll also be making a quick stop in Mexicali, Mexico to perform with Silent, whose 2016 album A Century of Abuse is one of that year's best, most underrated gems. Take a look at Algiers' upcoming tour dates below.
Algiers tour dates:
5/22 Fargo, ND – The Aquarium
5/24 Missoula, MT – Ten Spoon Winery
5/26 George, WA – Sasquatch
5/27 Portland, OR – Doug Fir Lounge (C)
5/29 Oakland, CA – The New Parish (C)
5/30 Santa Cruz, CA – Catalyst Atrium (C)
6/1 Los Angeles, CA – El Rey (C)
Sat 6/2 San Diego, CA – The Casbah (C)
6/3 Mexicali, MX – Taberna Lebaron (S)
6/4 Tucson, AZ – Cans
6/9 Chicago, IL- Ribfest
6/15 Knoxville, TN – The Pilot Light
6/17 Charlottesville, VA – The Southern
6/21 Cleveland, OH – Happy Dog (B)
6/22 Bloomington, IN – Blockhouse Bar (B)
6/23 St Louis, MO – Sinkhole (B)
6/24 Grand Rapids, MI – Pyramid Scheme (P)
6/26 Nashville, TN – High Watt
6/27 Charlotte, NC – Neighborhood Theatre
6/28 Washington, DC – The Black Cat
6/29 Philadelphia, PA – Sound Hole
6/30 Waitsfield, VT – Frendly Gathering
7/1 Brooklyn, NY – Elsewhere (Zone One)
(C) = with Curtis Harding
(S) = with Silent
(B) = with Bambara
(P) = with Priests
Algiers' The Underside of Power is featured on our list of the Top 50 Albums of 2017.