Algiers : There Is No Year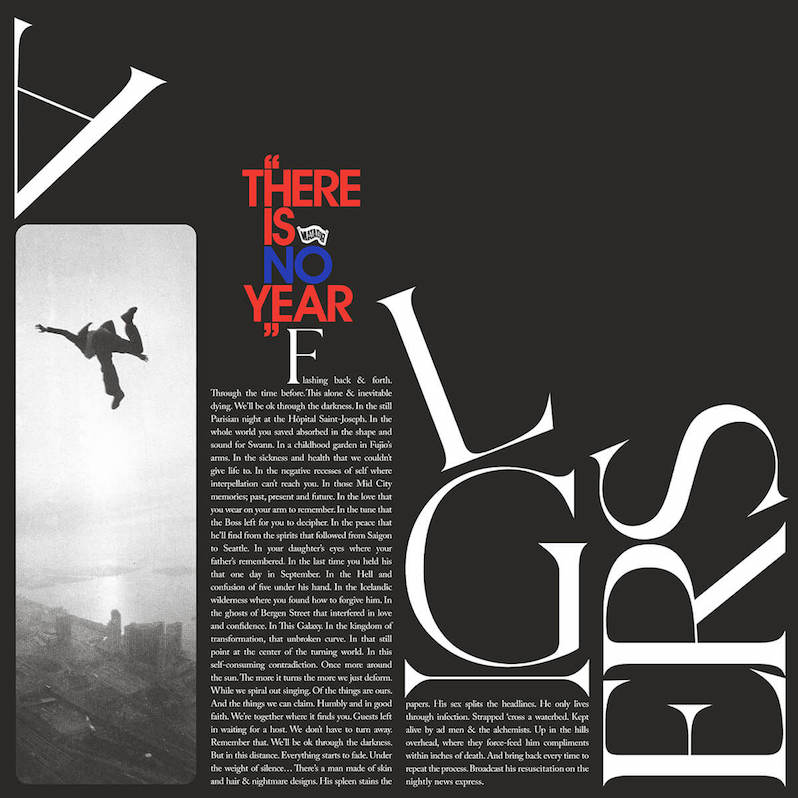 You might have noticed this is on our list of the best albums of January, even though this review offers an entirely different perspective. We at Treble are different people with different opinions, and instead of letting consensus dictate as a monolith, we decided to offer both. Here's a dissent.
---
I haven't really been a huge fan of Depeche Mode's recent catalog. Legendary as they are, they've fallen into a long, deep rut of crypto-gospel moaning over arrangements with a bark barely stronger than their bite. Their sound has walked back very far from the edge, trading digital thrill for safe formula. And no matter how many times I play There is No Year and wait for things to change, I feel punched in the gut believing the same fate has befallen one of the more exciting bands of the 2010s, Algiers.
In arguably a very welcoming time and context for a rock band with genuine gospel/soul roots and leftist politics, Franklin James Fisher's distinctive vocals merged with a crack team of musical crackpots (ex-Bloc Party drummer Matt Tong among them) to make songs that sounded like few others. There were murder ballads on their self-titled debut, but the victims were politicians and Black culture. There was soul on The Underside of Power, yes, and it was gothic, too, but it had to withstand a melee of dank hip-hop references and drone.
Named after Blake Butler's 2011 novel of domestic horror and with words lifted from Fisher's own epic poem Misophonia ("hatred of sound"), There is No Year rests on the premise of generalized paranoia. But for a band with such a murky disposition—and for one working with Uniform's Ben Greenberg and veteran metal and post-rock producer Randall Dunn (Sunn O))), Six Organs of Admittance), each of whom have wrought far more powerful sounds from their subjects—Algiers make this a surprisingly clean, almost glossy affair.
The album's start and midpoint represent the most promise and its nearest misses. Algiers make damn near straightforward interpretations of soul and funk in "Dispossession" and "Chaka," unabashed sax and piano next to some of their uncomfortably squirming synths. The title track and "Unoccupied" find them finessing their anger into pop constructs filled with handclaps and apocalyptic melodies. They're clearly trying to fit themes of desperation to dad-rock beats and other antiseptic elements that want to flirt with the pop charts. The effort ends up muting their naturally primal power in much the same fashion as an unnecessary remix of a Daptone band.
Most of the rest of these songs ("Wait for the Sound," "Losing is Ours," "Nothing Bloomed") bring Fisher's expressive voice to the forefront, but his bandmates' backing doesn't rise much above a low hum, their drama simply fading away with time. On the plus side, you can make out the tracks' troubled if nebulous messages. On the minus side, if you sound like freestyle R&B—or a sudden and unnecessary revival of soul revivalism—how dangerous do you really sound?
Similar Albums: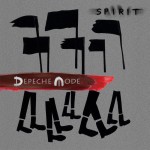 Depeche Mode – Spirit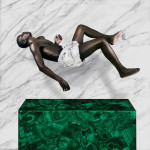 Petite Noir – La Vie Est Belle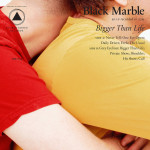 Black Marble – Bigger Than Life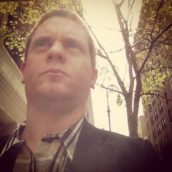 Adam Blyweiss
Adam Blyweiss is associate editor of Treble. A graphic designer and design teacher by trade, Adam has written about music since his 1990s college days and been published at MXDWN and e|i magazine. Based in Philadelphia, Adam has also DJ'd for terrestrial and streaming radio from WXPN and WKDU.