The Best Albums of January 2020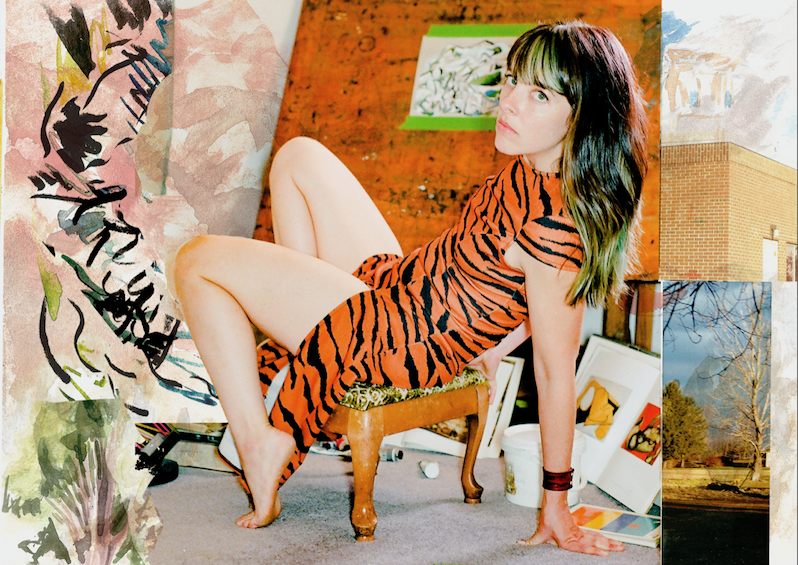 One month down, and the mood of 2020 is already coming into frame. Which is to say it's a dark one—a tense one. It's an election year, after all, and a pretty important one. These have been trying times to say the least, and the music has certainly reflected that. But something about tension and paranoia makes for intriguing, if uncomfortable art. And in the first month, we've already found nine albums to love, some of which reflect that creeping darkness, and some of which are a salve to soothe it. Either way, there's plenty of music to dive into this month.
One interesting thing to note—though we often achieve consensus in matters of favorite albums and the like, one of these albums was celebrated by many of us at Treble despite one dissenter. We are, after all, different people with different opinions, and though we don't often have such strong disagreements, it happens. And that's good! But check out all these albums regardless—we don't know if the year will be one worth celebrating, but at least we have the music.
---
Algiers – There Is No Year
(Matador)
On first listen, the third album by Atlanta/London/New York post-punk group Algiers might seem more subdued than usual, but the low-key whir of proto-industrial synths they employ harbor a tension that grows more sinister as the album carries on. It's not entirely Algiers gone minimal wave, but it's not far off, the band trading some of their more overt rock influences in favor of a taut, analog synth frost, occasionally broken by moments of pop immediacy ("Disposession"), no wave freakout ("Chaka") or a direct punk attack ("Void"). There Is No Year is a haunting slow burn, a less fire-throated version of Algiers' revolutionary post-punk that still scorches. – Jeff Terich
…And You Will Know Us by the Trail of Dead – X: The Godless Void and Other Stories
(Dine Alone)
What We Said: These are some of the best songs they've released in years, steeped in genuine emotion but crafted with a keen ear for melody and arrangement. – Jeff Terich
Dan Deacon – Mystic Familiar
(Domino)
What We Said: Mystic Familiar feels often like an unfolding tapestry, where each song is determined by the central figure but each piece is a mere quadrant to a greater work, like eyes roving over medieval cartoons. – Langdon Hickman
Oval – Scis
(Thrill Jockey)
What We Said: Scis doesn't feel like a 2020 album but only because it doesn't feel like it belongs to any time at all really; like the other greats of the electronic music field, it feels like it could be picked up and put on decades hence and still feel like a record out-of-time, arriving from some world where they measure days by some other dimension. – Langdon Hickman
Jeff Parker – Suite for Max Brown
(International Anthem)
What We Said: By the standards of today's jazz, Parker is an old pro, but his mastery of the form shows that there are always brilliant new frontiers to explore. – Jeff Terich
Pod Blotz – Transdimensional System
(Dais)
What We Said: Her music carries its share of futuristic aesthetic tropes—static-ridden dark ambient landscapes, industrial distortion and intensity, the sleek beats of minimal techno. But this is far from a comfortable or utopian vision. – Jeff Terich
Frances Quinlan – Likewise
(Saddle Creek)
What We Said: One of the best things about this record is how, even with expanded instrumentation and circuitous melodies, these songs are often spare and never overworked. At every turn, they highlight two of Hop Along's greatest strengths: detail-driven storytelling and the elemental force that is Quinlan's voice. – Tyler Dunston
The Serfs – Sounds of Serfdom
(Detriti)
Cincinatti post-punk outfit The Serfs don't have much of a web presence—no doubt some of the appeal in their aesthetic is the feeling of having discovered a lost coldwave tape from Cold War Europe in the '80s rather than the age of niche pop-culture Facebook shitposting. Yet while capturing an aesthetic is one thing—and The Serfs most certainly nail no-wavey minimal synth sounds a la early Cabaret Voltaire and Human League—it's in how they apply them that matters most. And throughout new album Sounds of Serfdom are moments of brilliance clouded in analog synth mystique, employing a stylish darkness in delivering songs that reveal a twitchy brilliance and a vibrancy that stands in contrast to their icy aesthetic. – Jeff Terich
Andy Shauf – Neon Skyline
(Anti-)
What We Said: Shauf shows continued growth on Neon Skyline, creating charming melodies that only become richer with the addition of clarinets and oboes. – Virginia Croft
---
Support our Site—Subscribe to Our Patreon: Become one of our monthly patrons and help support an independent media resource while gaining access to exclusive content, shirts, playlists, mixtapes and more.