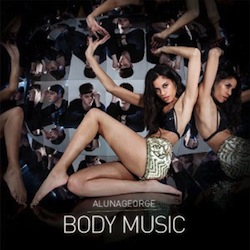 Musical careers rarely launch with a breakout single as phenomenal and innovative as AlunaGeorge's 2011 track, "You Know You Like It." A more playful, '90s-era R&B-inspired take on the pop outgrowth of UK bass music such as that of SBTRKT, James Blake and Katy B, "You Know You Like It" is built around George Reid's immersive production, all plunging, aqueous basslines and bouncy beats, with Aluna Francis' silky, sassy coo holding court via an unshakable chorus. Yet while it took several months for the British duo's second self-released single to gain a foothold, a reissued version of the EP on Tri Angle gave them a broader platform, the buzz of which carried AlunaGeorge over to a major label deal with Island in the UK. Not bad for an introduction.
After the arrival of that amazing track, however, Francis and Reid have made great strides to outdo themselves with each new jam. "Just a Touch" provided a worthy complement to the smooth jerk of "You Know You Like It," while the pitch-shifted vocal hook of "Your Drums, Your Love" lent the song a strange mix of levity and emotional resonance. And most recently, "Attracting Flies" arrived as the duo's most direct, hard-hitting pop single to date, chock full of Francis' dagger-shooting attitude (the chorus goes, "Everything you exhale is attracting flies") and big, booming beats. Add to these "White Noise," Francis' collaboration with London house duo Disclosure, and come summer 2013, the group has more or less set themselves up for a knockout debut album, a 13-track set of soulful bangers that's been one of this year's most hotly anticipated long players since as early as summer 2012.
That debut album, Body Music, lives up to the promise of the duo's string of successively successful singles, largely because so many of them are on the tracklist. "Attracting Flies," "Your Drums, Your Love," "Just A Touch" and a slightly modified version of "You Know You Like It" anchor the album, which builds on the strength of their modern-Aaliyah-in-London sound and opens it up to even more diverse production techniques and instrumental flourishes. Never does Reid steer the direction of their aesthetic too far outside of their comfort zone, yet that aesthetic is pretty elastic to begin with, which is a good starting point. Flexibility as default is a strong position to hold.
The immediate impression that Body Music gives is one of a superb singles collection. After all, it does contain at least four of them. Instead of dropping the listener straight into a massive banger (although those come pretty shortly thereafter), AlunaGeorge ease into a sensual, ethereal slow burner with opening track "Outlines." "It's not like a déjà vu," Francis sings, "and it's not like an illusion." Quite the contrary — few of AlunaGeorge's previously released tracks felt this luxurious or deeply textured, more in line with the soulful sophisti-pop of Jessie Ware than any of the group's more dancefloor-friendly peers. It doesn't take long for the tempo to pick up, however, stacking up a trio of familiar (and most welcome) jams before kicking up the twinkling buzz of "Kaleidoscope Love" and the twitchy synth-pop of "Bad Idea."
There is, of course, a downside to juxtaposing nine new tracks against four familiar hype-surfing tracks, namely that they set a tricky benchmark for the group to surpass. And not every new song lands with the same kind of impact as one like "Attracting Flies," though if it did, the album might suffer from homogeneity. Rather, when Francis and Reid veer away from their more hook-laden pop tendencies, they frequently take on a more stylistically brave, if less immediate approach. Take "Diver," a slower, sexier standout that injects their dubstep-inflected R&B with a stronger dose of '90s-era Timbaland. Yet the fact remains that almost anything here, even when playing up subtleties over a heavier dance feel, could very easily be AlunaGeorge's next single, one of the strongest candidates being the stunning "Best Be Believing," which layers twinkles of minor key piano beneath Francis' plea to cut through the clutter and treacle, not unlike the manifesto adorning the cover of Savages' new album, Save Yourself: "Too many voices drown the ones that need to be heard the most/ Turn it down, turn it down."
The final track on Body Music is, both curiously and appropriately, a cover of Montell Jordan's sole R&B hit, "This Is How We Do It," put through their own uniquely British filter. Still, they do it with reverence if not complete faithfulness, making explicit the group's previously implicit adoration of 1990s R&B. Its placement here, following the Prince-like closer "Friends To Lovers," could be seen simply as a fun cap to an already fantastic album, but it also serves to remind the listener that, as far as pop and R&B have traveled, the roots and influences of decades past still remain. A thorough examination into AlunaGeorge's roots and influences is far from necessary to appreciate the music they make — it speaks for itself, pretty much. But it's also interesting to consider them in the context of the continuity of a larger tradition. AlunaGeorge are charting a path toward the future of R&B, but do so while acknowledging the journey it's already taken.
Similar Albums:


Jessie Ware – Devotion


Disclosure – Settle


Charli XCX – True Romance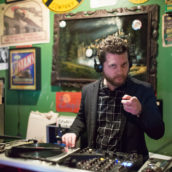 Jeff Terich
Jeff Terich is the founder and editor of Treble. He's been writing about music for 20 years and has been published at American Songwriter, Bandcamp Daily, Reverb, Spin, Stereogum, uDiscoverMusic, VinylMePlease and some others that he's forgetting right now. He's still not tired of it.