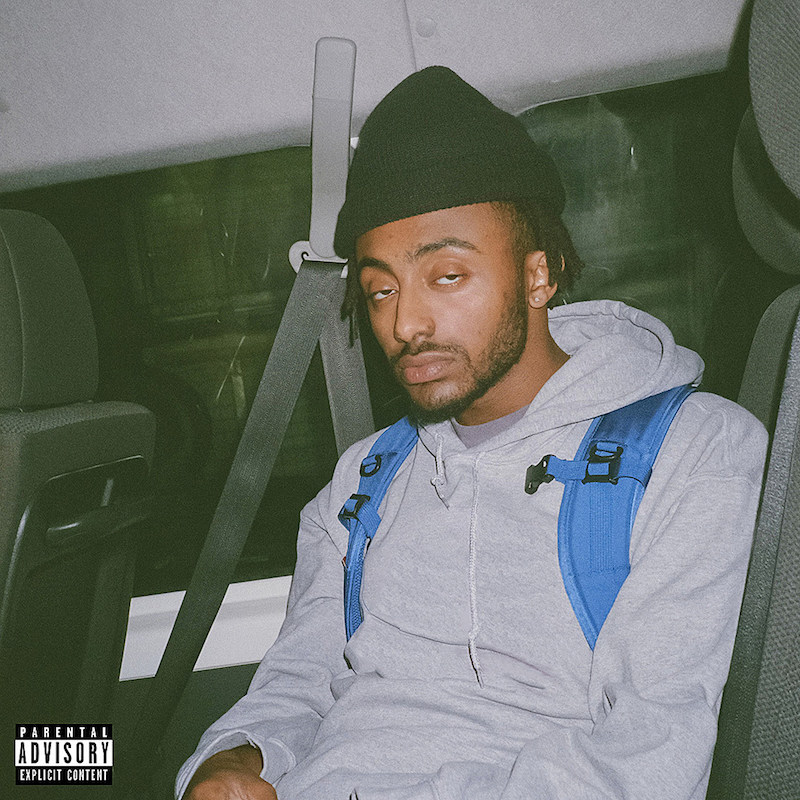 Aminé is done sitting down. Earlier this month, the Portland rapper made it clear that arrogance is the new wave, Tweeting, "'tis the season to flex. my humbability (not a word, i know) is out the window." ONEPOINTFIVE, a new record that Aminé is cleverly and astutely referring to as an "EPLPMixtapeAlbum" (because what, in the age of 25-song "retail mixtapes," does it even mean to call something an album?), takes that promise and runs with it. Aminé's sophomore studio project is dissonant and defiant, retaining little, sonically, of the warmth that made his debut album, Good for You, such a success. Instead, Aminé and his producers have moved toward a darker, harder sound, with heavier basslines and sawtooth synths that hew much closer to modern trap than Good for You did. All that makes it sound like this record is all dark and serious; it isn't. Aminé, fundamentally, makes fun music—it's what he does—and that hasn't changed here. ONEPOINTFIVE isn't a sunny record, but it's a terse and energetic one, buoyed by Aminé's sharp, playful writing and his sheer charisma.
Aminé's noticeably less personal here than on Good for You, maybe because this album doesn't carry the pressure of following up his breakout single, "Caroline," and building his on-record persona, or maybe because he feels the need to pull back after getting famous and keep his private life private. The album's first track, "Dr. Whoever," is its most revealing, an exceptionally thoughtful and candid opener on which Aminé manages to be both frank and empathetic. He touches on the difficulty of broaching the subject of mental health in the Black community and on how romantic love is constructed differently when you're in the public eye before narrowing in on the strangeness of being candid to an audience of strangers: "Do I tell 'em how I actually feel / Or do I see a therapist and numb the pain with the pills?" It's telling that the track ends with friend and internet creator Rickey Thompson telling Aminé to "get [his] shit together and turn the fuck up." For at least this record, Aminé's not using his music to solve his problems. He's just doing it to flex. So it helps that he's really very good at that, too.
ONEPOINTFIVE starts proper with the smeared keyboards and timekeeper hi-hats of "Hiccup," which also boasts an endearingly sleepy verse from Atlanta trap luminary Gunna. There are only two other guests on the record, and they both come correct: the great, emotive Chicago hardhead G Herbo, who lopes through "Dapperdan," bragging about mixing Percocets into gelato; and Baltimore neck-snapper Rico Nasty, who steals the show with her on-fire, double-time verse on "Sugarparents." Other than that, it's all Aminé, but he's more than capable of carrying a record on his own. "Cantu," a dread-shaking, can't-fuck-with-me taunt, is an immediate highlight, bolstered by an irrepressible beat with skittering percussion and what sounds (to me) like a synth woodwind. Aminé is beautifully confident and dismissive on the song; no one has ever sounded cooler bragging about their cousin being their stylist. And on "Blackjack," which features the album's hardest beat, all sonic-boom 808s and hard-knock snares, he's brash and assured, but still playful—what other rapper have you heard clowning their friend for not liking School of Rock?
It's true that ONEPOINTFIVE is more trap-adjacent than any of Aminé's other projects. Tracks like "Chingy" and "Reel It In," with their short runtimes and discordant detuned production, feel very much like Aminé's riffs on the SoundCloud blueprint. The album isn't without its lighter moments, though. "Shine" revels in the joy of a new fling and makes great use of Aminé's surprisingly nimble falsetto (he really is a good singer); and the "Dapperdan" / "Cantu" / "Sugarparents" run is one of the most ebullient sequences I've heard on any rap record this year. ONEPOINTFIVE's only real slip-up is its penultimate track, "Ratchet Saturn Girl." The song splits time evenly between an atonally clanging song about sex and a washed-out, summery one about love, both of which are effective on their own. The instinct to interrogate separately the romantic and sexual sides of a relationship is a canny one, but the end result, unfortunately, is scattered. And while the recurring appearances from Rickey Thompson do serve to lend something of an overarching structure to the record, they're also pretty distracting.
ONEPOINTFIVE closes with a song that, in its way, is as open as the opener. "Together" is a warm, yearning love song to a old flame delivered directly to its subject. A chipmunked sample from space-pop outfit La Priest establishes the soulful, nostalgic tone the song deserves as Aminé pours his heart out to his ex: "I don't want to be at your wedding," he says; "I want to be in your wedding." It's not self-disclosure on the level of "Dr. Whoever," but it's emotive, and it's clear, and it's there. "Together" is a look back inward after an album defined by its confrontation of what's outside, a reminder of the host's knack for the personal. Calling this record ONEPOINTFIVE seems to me like a hint: "if Good for You was ONE, this is ONEPOINTFIVE." And ONEPOINTFIVE really is a good project, fun and smart and confident and incisive. But I'll be interested to see what Aminé decides to tell all of us on TWO.
Similar Albums: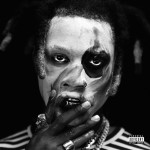 Denzel Curry – TA1300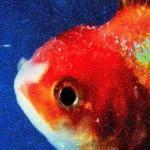 Vince Staples – Big Fish Theory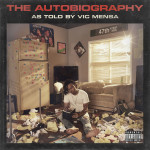 Vic Mensa – The Autobiography