Bell Witch and Aerial Ruin announce collaborative album, Stygian Bough Volume 1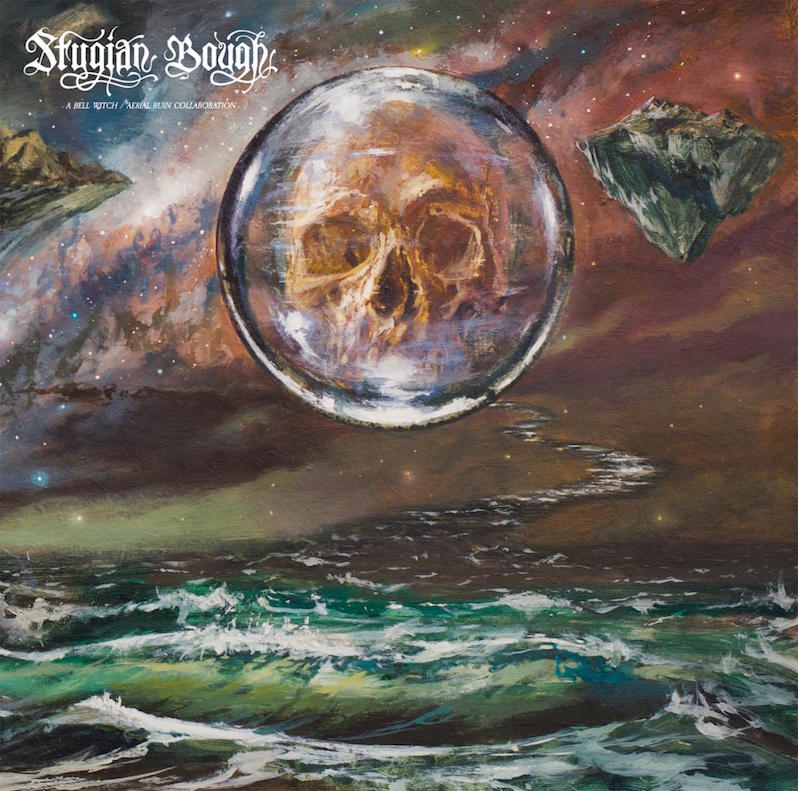 Bell Witch and Aerial Ruin have announced a new collaborative album. On June 26, the doom metal and dark folk band will release Stygian Bough Volume 1 via Profound Lore. The first track they've released is "Heaven Torn Low II (The Toll)", which you can check out below.
"Stygian Bough is a reference to the theme of The Golden Bough," says Bell Witch's Dylan Desmond in a press release. "The book's theme is centered on the rites of a temple in ancient Italy where slaves were transformed into kings by slaying he who reigned as such after successfully stealing the Golden Bough from the sacred tree within the temple. Within that notion, a different sort of slavery was brought upon the newly crowned king, as he must understand sooner or later that his fate would ultimately be the same as his predecessor. In short, the golden bough made a king out of a slave only to find they were now enslaved to a different sort of tyranny, always stalking them from the darkest shadows of their imagination. From this perspective, the 'golden bough' is better understood as a deception casting darkness. Thus, Stygian Bough."
Bell Witch's last album was 2017's Mirror Reaper.
Bell Witch and Aerial Ruin Stygian Bough Volume 1 tracklist:
1 The Bastard Wind
2 Heaven Torn Low I (the passage)
3 Heaven Torn Low II (the toll)
4 Prelude
5 The Unbodied Air