The Best Albums of January 2019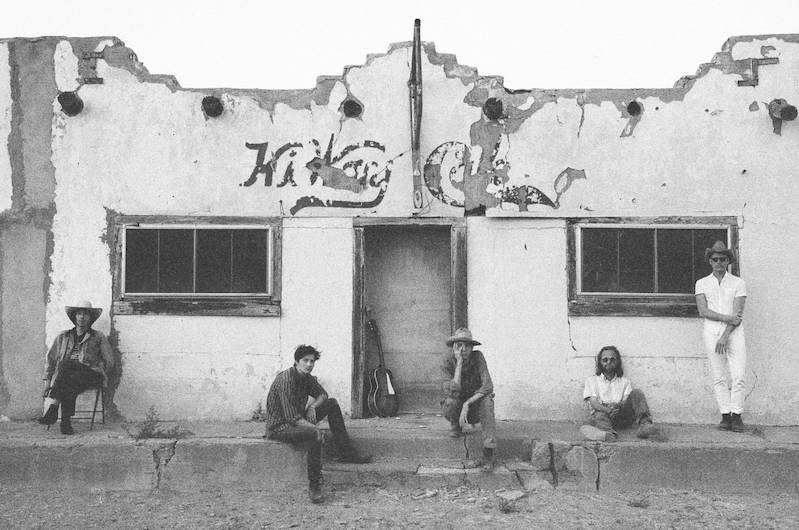 One month into a year is never quite enough to understand how the next 11 months are going to unfold, music-wise. It's just a preview—a brief glimpse of sounds to come. But if January's strong, then there's a good possibility that the rest of the year is going to be pretty amazing. For 2019, it's been a pretty strong start. While most of the year's highest profile releases are still yet to come, what we've heard so far has been a sampling of outstanding under-the-radar releases with a handful of ringers. And they've largely been leaning toward the avant garde side of things. Only a handful of our favorite January albums are conventional pop or rock records, and even that doesn't quite capture how they measure up. (And OK, one of them was technically released in December, but it was pretty late in the year.) What we do have are 10 favorite new records that run the gamut from electro-acoustic music to dark ambient, noise rock to weirdo art rap. Not a bad start at all, and a good indication that there's still a lot of great music to come.
---
Aesop Rock and Tobacco – Malibu Ken
(Rhymesayers)
What We Said: "Tobacco doesn't make any sonic concessions to the boom-bap that often colors Aesop's solo work, but even on Tobacco's most amorphous beats, Aes remains locked-in, his flow all sharp angles and sharp diction cutting through the glue. And the best thing about Malibu Ken (for me, at least) is just getting another opportunity to see how Aesop Rock's brain works, the ways he arrives at his points and constructs his lines." – Ben Dickerson
(Thrill Jockey)
What We Said: "If Black to Comm's aims with Seven Horses for Seven Kings was simply to drive the listener into a state of discomfort and distress, it succeeds wildly. But it's so much more than that. This is an album of grotesqueries turned majestic and beautiful, a showcase in the art of giving darkness greater depth and fascinating new shapes." – Jeff Terich
Deerhunter – Why Hasn't Everything Already Disappeared?
(4AD)
What We Said: "Deerhunter's latest album is built on the crumbling foundations of a functional and soulless world, where human attempts at exerting order and control over reality have only led to isolation and decay. We experience the world now at a remove, through the neatly ordered lenses of technology and capitalism" – Sam Prickett
Dolphin Midwives – Liminal Garden
(Beacon Sound)
What We Said: "Liminal Garden is a gorgeous record and one that brims with imaginative possibility and auto-generative capability. It's the type of record you can't quite duplicate in a career without diminishing its magic. It captures the sublime beauty of a world with death, displacement, terror and punishment, where joy and pleasure are disappearing motes of some distant floating world." – Langdon Hickman
Great Falls – A Sense of Rest
(Corpse Flower)
What We Said: "On their fourth full-length album A Sense of Rest—released after a decade's worth of demos, Bandcamp releases, compilations and even a few proper albums—Great Falls put that into practice via eight relentlessly intense tracks that demonstrate the best of what a metal band can be without subscribing to specific aesthetic limitations." – Jeff Terich
Steve Gunn – The Unseen In Between
(Matador)
Singer/songwriter Steve Gunn is far more versatile a performer and musician than he might look on paper. He's done everything from American primitivist folk-plucking to psychedelic folk ragas and proper rock 'n' roll, all while maintaining a common signature musicality throughout everything he's done. The Unseen In Between is Gunn at his most accessible, delivering a set of songs that are big on storytelling and hooks, but with plenty of intricate easter eggs in between. Where "New Moon" is hazy country rock, "Vagabond" is hauntingly layered folk rock in the vein of Kurt Vile (with whom he's performed). And while Gunn's previous epic-length stunners are only to be found in faint traces and echoes here, this stage of his evolution has found him conquering another new challenge while offering some of the best songs of his career. – Jeff Terich
Sarah Louise – Nighttime Birds and Morning Stars
(Thrill Jockey)
What We Said: "There's not an obvious or overwhelming effort to completely transform the integrity of her chosen instrument, but the hypnotic layers all intertwine and weave together into a more stunningly consuming whole. This is "guitar" music only in that it's played with a guitar—close your eyes and divorce yourself of context and it feels less clearly defined, more a peculiar hybrid of sounds that soothe and hypnotize in their ambiguity." – Jeff Terich
Sneaks – Highway Hypnosis
(Merge)
Sneaks' third studio album is brilliantly straightforward—no other artist is doing what Eva Moolchan continues to excel in. Highway Hypnosis is at the crossroads of modern punk. Elements of hip-hop, house and post punk entwine, combined best on tracks like "A Lil Close," the album's penultimate highlight. Choice single "Hong Kong to Amsterdam" follows, closing side B of Sneaks' latest with another crowning moment. The record's first half contains its most mesmerizing moments, steeping listeners into Sneaks' new, hypnotic shift before advancing into the tight punk peaks of "And We're Off" and "Holy Cow." – Patrick Pilch
Toro y Moi – Outer Peace
(Carpark)
What We Said: "Outer Peace continues that Prince/Bowie shapeshifting chameleon character that Bundick been chiseling at since 2010. Eat your heart out Animal Collective, those chops don't come with the 808 sample pack." – John-Paul Shiver
Sharon Van Etten – Remind Me Tomorrow
(Jagjaguwar)
What We Said: "Van Etten's voice is so rich and muscular that despite the sonic shift, Remind Me Tomorrow is still anchored in the same waters that have been her home since her 2009 debut. This is still unmistakably her music, more evolution than revolution." – Max Pilley