Best New Releases, October 20: Sampha, Reverend Kristin Michael Hayter, and more

There's going to come a day when the new release list isn't massive and overwhelming. Theoretically, anyway. Today is not that day, however, and on deck this week are a couple of six-year drought-enders from some UK MVPs, the second debut by an artist known for haunting and powerful sounds, a great heavy metal split, several genre-bending debuts and more. Check out this week's best new releases below.
Note: When you buy something through our affiliate links, Treble receives a commission. All albums included are chosen by our editors and contributors.
---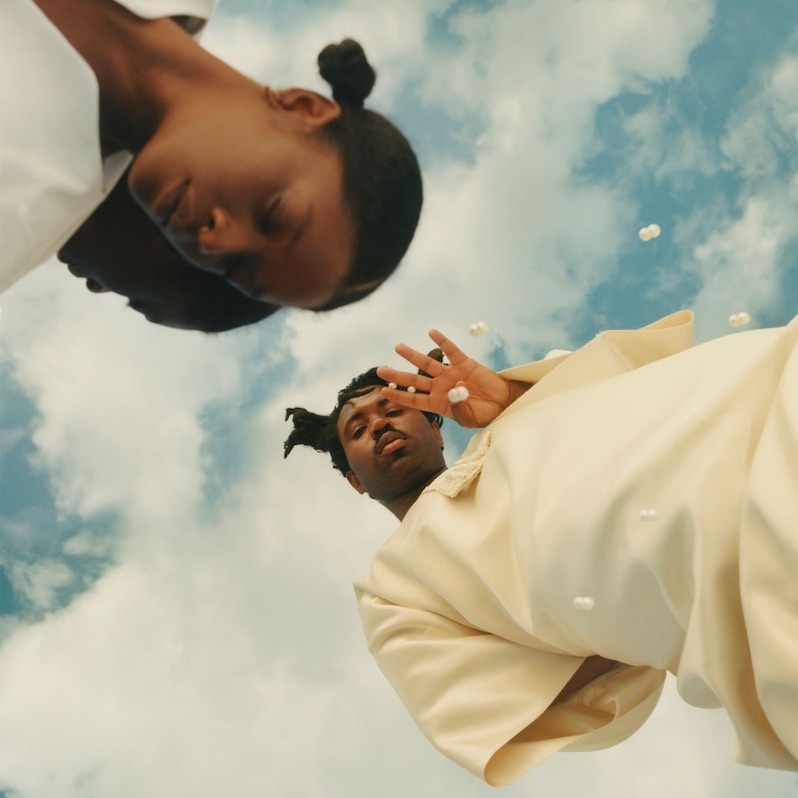 Sampha – Lahai
The six years since Sampha's debut, Process, have felt like ages, if only because every year feels like three or four these days. It's not as if we didn't hear from the British singer in that time though; he released a handful of singles, worked with Solange, Actress, Frank Ocean, Lil Silva and more. But Lahai is a fully realized work that shows you can't rush something that sounds alternately soothing, affecting and invigorating. There's an energy to Lahai that feels urgent—the skittering jazz drums on "Spirit 2.0" and jungle breaks of "Stereo Colour Cloud"—but there's a delicate beauty about it as well, with moments like "Suspended" carrying a gospel-inflected grace despite the tension at its core. We'll have more on this one soon.
Listen/Buy: Bandcamp | Turntable Lab (vinyl)
---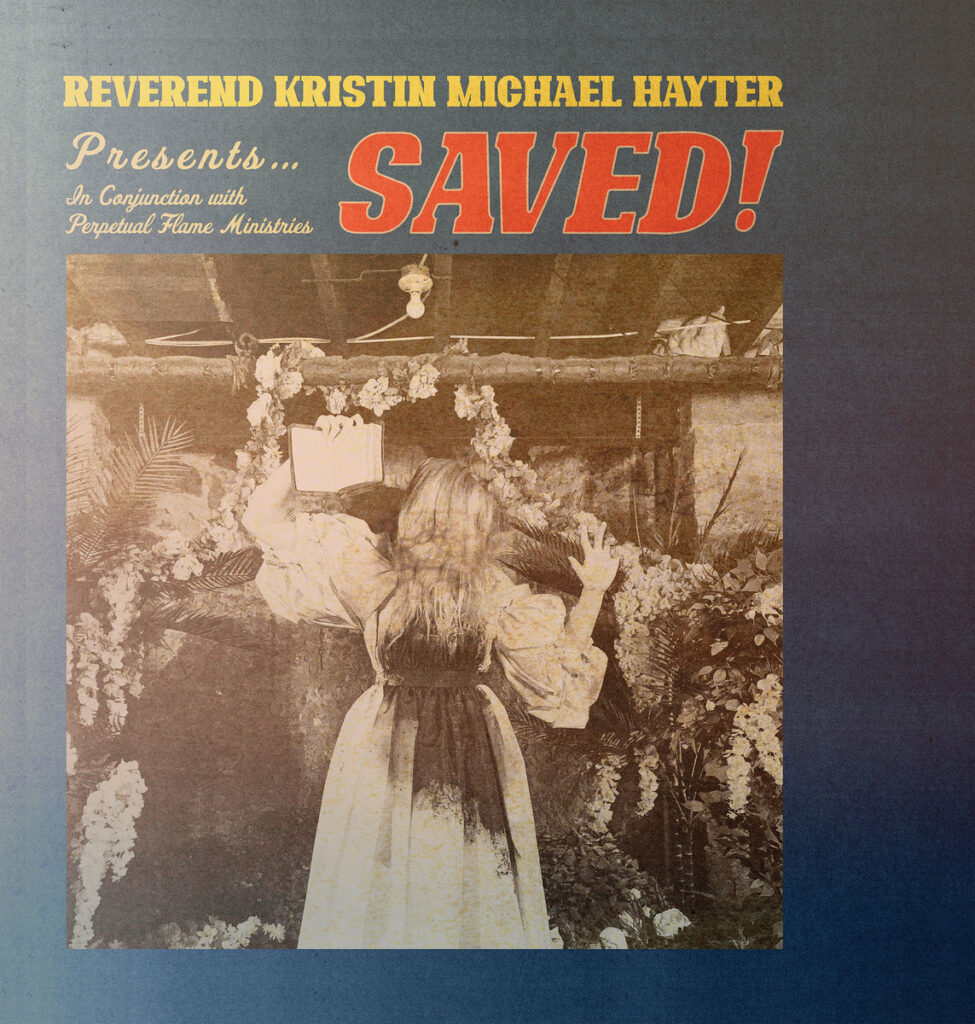 Reverend Kristin Michael Hayter – Saved!
Kristin Hayter's first new album since retiring her former Lingua Ignota mantle, Saved! is a truly haunted piece of music. Composed of lo-fi recordings of mostly stripped down arrangements of vintage folk and gospel sounds, distorted and damaged and transformed into something of a cursed object. It's currently our Album of the Week, and in our review, Liam Green said, "As the Reverend, Kristin Hayter has made one of the most original, striking and challenging albums of the year."
Listen/Buy: Bandcamp | Amazon (vinyl)
---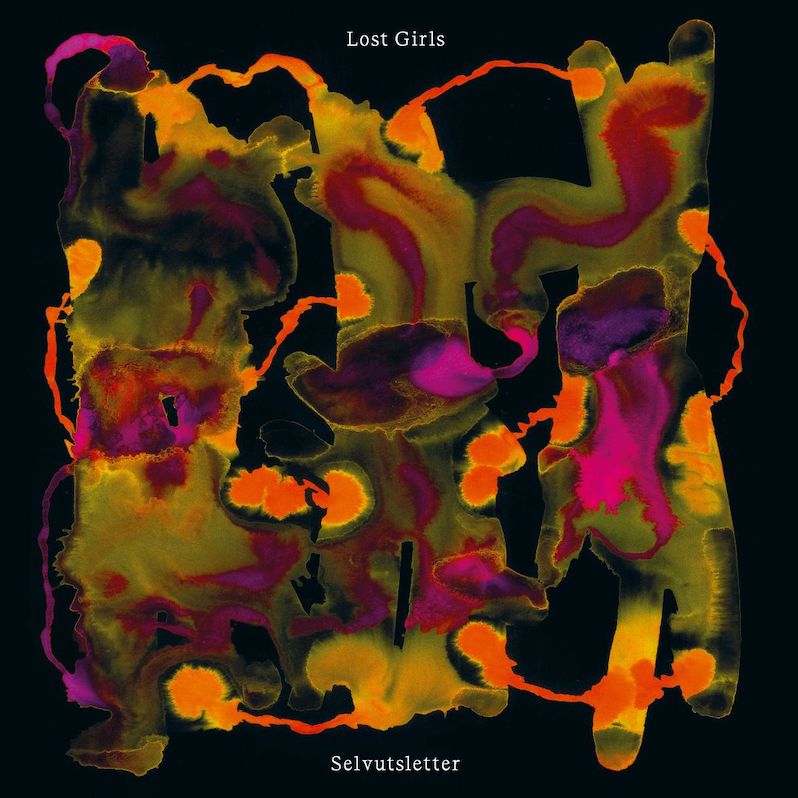 Lost Girls – Selvutsletter
The second full-length collaboration album from Jenny Hval and Håvard Volden finds the duo moving a bit further away from the lengthy electronic pieces on their debut and toward something with a more pronounced post-punk influence. In our review of the album, Colin Dempsey said, "Selvutsletter is about reconsidering tame experiences such as those and burning them like one last ember, not as a celebration, but as a way to clear space for the future."
Listen/Buy: Bandcamp
---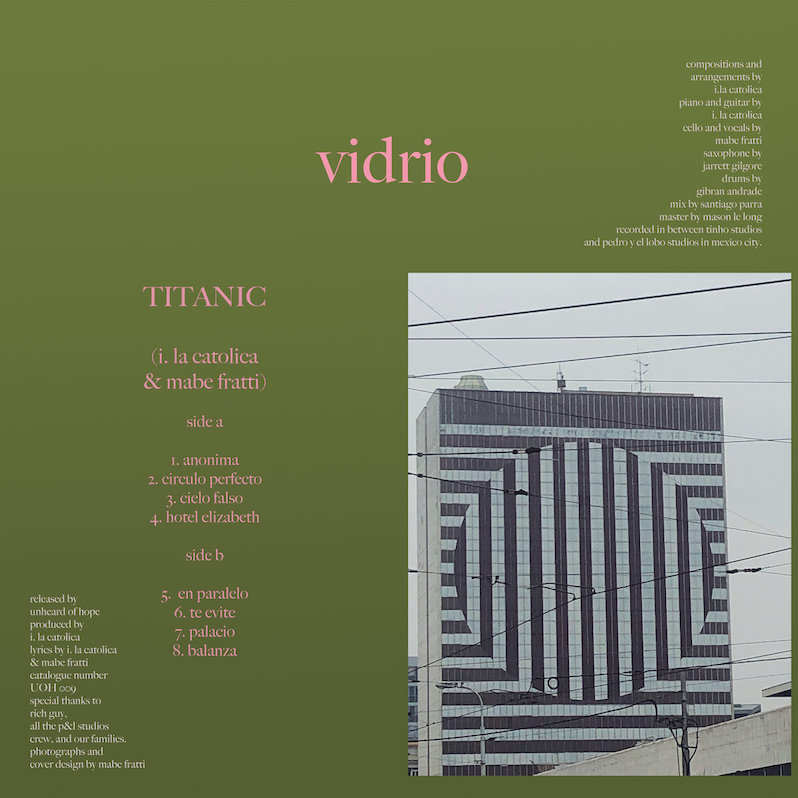 Titanic – Vidrio
Titanic is the Mexico City-based duo of Mabe Fratti and Hector Tosta, the former having released a breakthrough album last year in the beautifully abstract Se ve desde aquí (we included one of its songs in our best of the year). Their debut collaboration Vidrio is a mixture of electroacoustic music, art pop and jazz, guided by Fratti's gorgeously enchanting vocals. It's a beautifully arranged set of songs that find the duo comfortable with using space to their advantage, often building up into something more lush and grand like "Cielo falso." But on a standout moment like "Hotel Elizabeth," there's a darker, noir jazz vibe, aided in large part by Jarrett Gilgore's saxophone playing. An absolutely stunning debut.
Listen/Buy: Bandcamp
---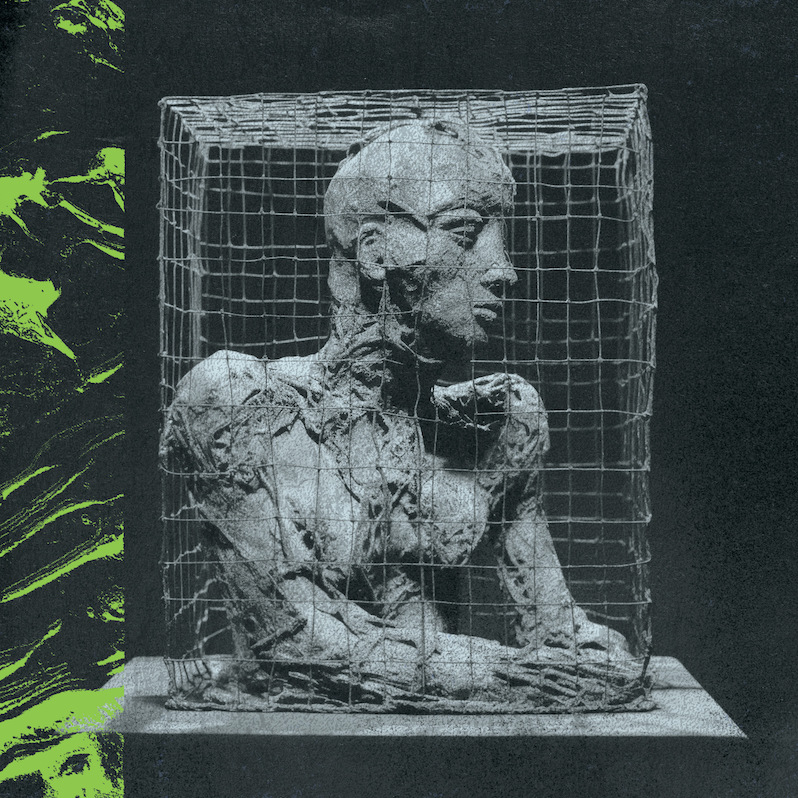 Forest Swords – Bolted
The first new album from Forest Swords since 2017's Compassion, Bolted finds British producer Matthew Barnes crafting a set of industrial-tinged ambient dub whose parts all feel interconnected, even as the employment of more vocalists (including Neneh Cherry on "Butterfly Effect") finds it more explicitly in a pop space. In our review of the album, Adam P. Newton said, "Forest Swords is much more interested in delivering a cogent listening experience that explores the far edges of what electronic music can achieve."
Listen/Buy: Bandcamp | Merchbar (vinyl)
---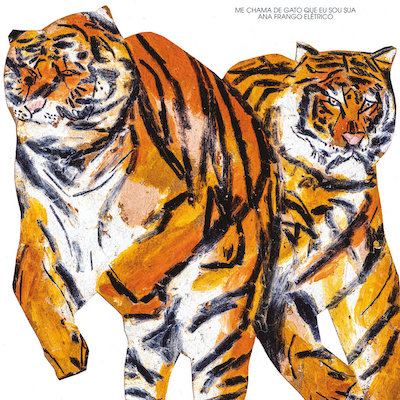 Ana Frango Elétrico – Me Chama De Gato Que Eu Sou Sua
Brazilian artist Ana Frango Elétrico's third album Me Chama De Gato Que Eu Sou Sua opens with a song called "Electric Fish" that's almost certainly one of the most fun things I've heard all year. Equal parts disco/boogie and sophisti-pop, it has a slick sheen despite existing to make your body move. It's lush and beautiful, kinda silly, endlessly charming. Which goes for the album as a whole, though Ana—real name Ana Faria Fainguelernt—takes an eclectic approach throughout, taking on jazzy orchestral pop on "Nuvem Vermelha," funk on "Boy of Stranger Things," and sparse drum-machine samba on "Let's Go to Before Again." As Ana continues to evolve, their pop grows ever more versatile and rewarding.
Listen/Buy: Bandcamp | Merchbar (vinyl)
---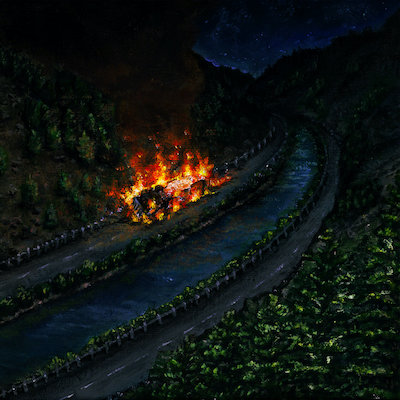 awakebutstillinbed – Chaos Takes the Wheel and I Am A Passenger
The first new album in five years from Bay Area emo band awakebutstillinbed coincides with the return of label Tiny Engines, which feels like a couple of emo comebacks rolled into one. But Chaos Takes the Wheel is an epic accomplishment regardless of the circumstances under which it arrives, an hour of soaring anthems that nod to '90s-era greats like Rainer Maria while frequently stretching to sprawling lengths on standouts such as "Road" and "Enough," the latter of which is pristine and gorgeous in its layers of arpeggio guitar riffs. Chaos Takes the Wheel is ambitious, passionate, scream-it-to-the-rafters music—turn it up and find out how good it feels for yourself.
Listen/Buy: Bandcamp
---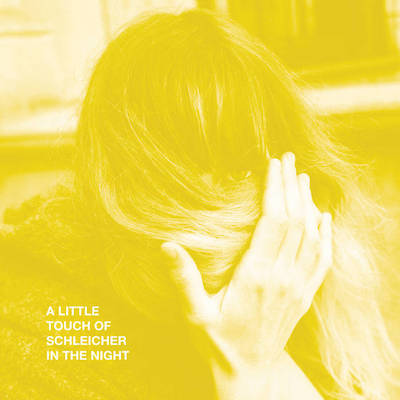 Katie Von Schleicher – A Little Touch of Schleicher in the Night
The title of Katie Von Schleicher's latest album is a nod to the great singer/songwriter Harry Nilsson's ninth album, and though to date she hasn't been quite that prolific (though if you count her work with Wilder Maker, she's certainly in the ballpark), she nonetheless captures a similarly playful and rich, jazzy pop sound with her latest full-length. Featuring string arrangements from frequent collaborator Gabriel Birnbaum and producer Sam Owens, the album taps into an intoxicating late night mood, rife with beautifully composed songs that come to life with eclectic instrumentation. And if the music itself wasn't enchanting enough—which, let's be clear, absolutely is—early copies of the album come with a zine dedicated to critical evaluations of Dwayne "The Rock" Johnson, featuring contributions from Dan Bejar, A.C. Newman, Cassandra Jenkins, Baroness/Wilder Maker's Nick Jost and more.
Listen/Buy: Bandcamp | Amazon (vinyl)
---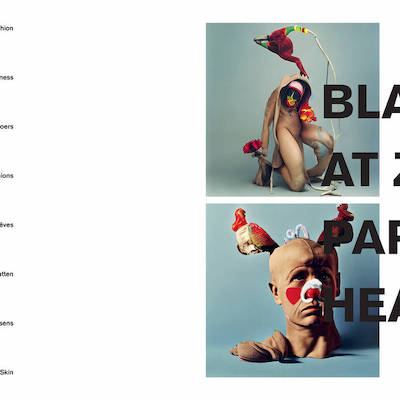 Black to Comm – At Zeenath Parallel Heavens
Black to Comm's Marc Richter has released more than a dozen albums of eerie, sometimes menacing dark ambient—2019's Seven Horses for Seven Kings being a good place to start for those seeking his mesmerizing and textural horrors. His latest is no exception in that regard; there's a sense of terror and unease on moments like "Muzik Im Schatten," an unsettling drone fraught with moments that sound alternately like a person breathing or a grinding blade. But there's also a sense of stark beauty within these pieces, like on the ascendant opener "Then Began the Harp to Fashion" or the string-laden paranoia of "Never Heed the Tongues of Wooers." At Zeenath taps into a similarly primal but elegantly orchestrated sense of fear as records like Ben Frost's By the Throat or Tim Hecker's Virgins, a work of horror as fine art.
Listen/Buy: Bandcamp | Amazon (vinyl)
---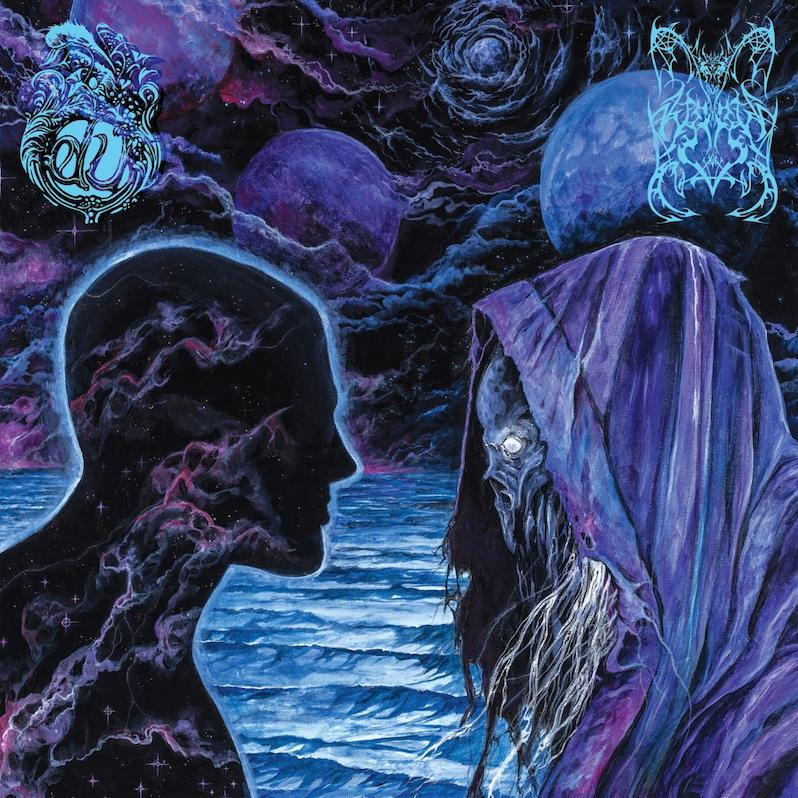 Dream Unending/Worm – Starpath
Just last year, Dream Unending released the remarkable Song of Salvation, one of the best doom metal records in recent memory (followed by Derrick Vella's encore triumph with his other band, Tomb Mold). And now Dream Unending have paired up with their 20 Buck Spin labelmates Worm on a split that takes their complementary doom metal sounds into the astral plane. Dream Unending's half is progressive and beautiful, juxtaposing their commitment to massive sounds with characteristic grace, while Worm continue to expand their death doom sound into more ornate and elaborate places, complete with a perfectly Halloween-y gallery of ookiness on "Ravenblood."
Listen: Spotify
---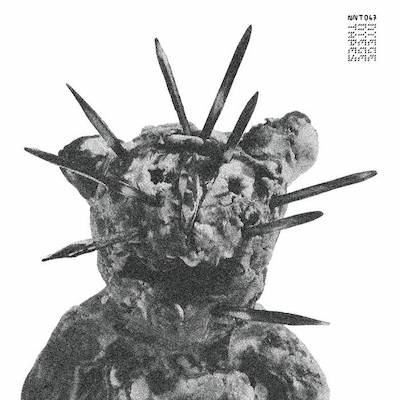 Judgitzu – Sator Arepo
As a general rule, anything released on Nyege Nyege Tapes is worth listening to and having your mind blown by, and the latest from Judgitzu is no exception. The latest work from "punk ethnomusicologist" Julien Hairon, Sator Arepo lives up to its image of a teddy bear punctured by nails on its cover. It's noisy and frenetic, hypnotic and penetrating, intertwining strains of noise, industrial and dance music into something that might be difficult to actually dance to, but which throbs and grinds with a ferocious and explosive energy. Absolutely wild.
Listen/Buy: Bandcamp | Merchbar (vinyl)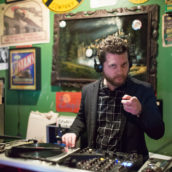 Jeff Terich
Jeff Terich is the founder and editor of Treble. He's been writing about music for 20 years and has been published at American Songwriter, Bandcamp Daily, Reverb, Spin, Stereogum, uDiscoverMusic, VinylMePlease and some others that he's forgetting right now. He's still not tired of it.