Greatest Hits: The 21 best Spoon songs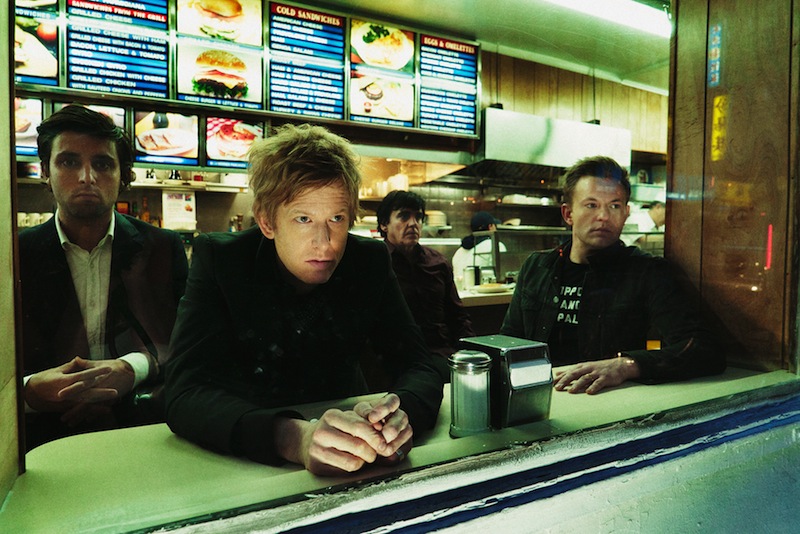 Rock isn't dead. It's not terribly exciting these days, but it's alive in some form, filling stadiums with familiar hits of the '80s and '90s, and rewrites of them in the form of active-rock retreads. But there are exceptions, the most notable of which is Spoon. Founded in Austin in the mid-'90s, Spoon didn't earn much in the way of hype or breathless critical acclaim early on. In fact, the '90s weren't terribly kind to the band. Their Matador-released debut Telephono went out of print and its follow-up, the major-label-released A Series of Sneaks, was poorly marketed and they were dropped shortly thereafter when their A&R rep was fired.
In the new millennium, however, Spoon not only hit their stride but reached a level of success that proved elusive in their first act. A string of standout albums from 2001's Girls Can Tell to 2007's Ga Ga Ga Ga Ga made them both commercially successful and critical darlings, while their two most recent albums, 2014's They Want My Soul and the just-released Hot Thoughts, reveal new production techniques and aesthetic textures and a wide opportunity for future growth for the band.
The thing that makes Spoon one of the best rock bands of the past couple decades is their effortless groove, their superhuman knack for restraint, and their subtle yet pitch-perfect hooks. After nine albums and more than 20 years, Spoon somehow keep finding new ways to improve and refine a style of rock that's long embraced nuance and feeling over cliches or obvious tropes. Which makes the idea of picking the best of their songs all the more challenging. Not that it's not worth the effort. Because the best songs are often their most concise, this installment of Greatest Hits will stick to a one-disc-length, 79 minute collection. Listen, read, debate and groove along: The 21 best Spoon songs.
---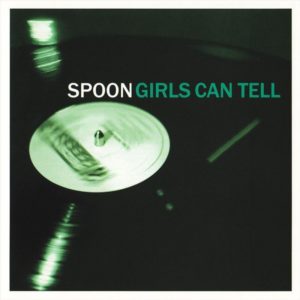 "Chicago At Night" (2:47)
from Girls Can Tell (2001; Merge)
The consensus favorite Spoon album seems to be Kill the Moonlight, though Girls Can Tell (my personal favorite) is the one that transformed them from scrappy indie rockers into mature, nuanced songwriters. It had a handful of shorter, punkier songs, though they shined brightest when letting their songs open up and breathe. The album's closer, "Chicago at Night," is mysterious and melancholy, built on elements that aren't repeated often: The haunting organ intro, a series of surf-inspired guitar licks that are both tasteful and evocative. It's a dark dirge of a song, but ultimately a soulful one, proving that Spoon's talents expanded well beyond the U.S. indie canon.
---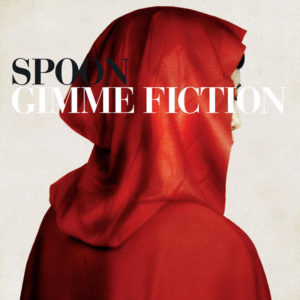 "I Turn My Camera On" (3:32)
from Gimme Fiction (2005; Merge)
Spoon always had grooves, but it wasn't until "I Turn My Camera On" that they proved they really had the funk. "I Turn My Camera On" became a mainstream breakthrough for the band, and the reason why demands no explanation. Spoon had a hit on their hands in a time when dancepunk was the flavor of the month (plus the whole camera thing made it a natural choice for any TV or movie scene that involved surveillance). Their sparse, danceable strut was far more "Emotional Rescue" than "This Is Radio Clash," however, and though it's unlikely Britt Daniel ever pulled off a Mick Jagger style rooster walk, he certainly could.
---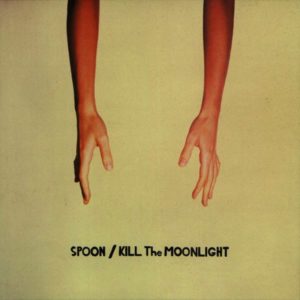 "Small Stakes" (3:00)
from Kill the Moonlight (2002; Merge)
Just Britt Daniel's voice and organ? That's all it takes to make "Small Stakes" a classic song in Spoon's expansive canon. By 2002 the band had already proven they could do a lot with relatively sparse elements, but this was proof they could take it to an extreme. Many of the songs on Kill the Moonlight bend the rules of what comprises a rock band; some are total de- and reconstructions (guitar, handclaps, delay effects and keyboards will do the trick) but "Small Stakes" is essentially a launchpad for a band hitting a period of creative growth, ironically brought about by stripping elements away. But nothing's missing from "Small Stakes." It's Spoon's M.O. distilled to its purest essence.
---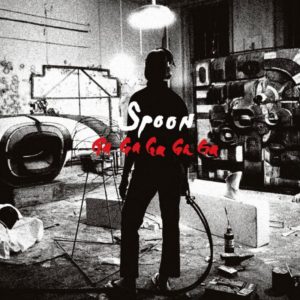 "You Got Yr Cherry Bomb" (3:09)
from Ga Ga Ga Ga Ga (2007; Merge)
Spoon's best songs aren't always their most radio friendly. So it's peculiar to me that this song wasn't the one to crash radio ("The Underdog" is an obvious single, admittedly; "Don't You Evah" less so). A riff on '60s R&B in much the same way that Elvis Costello did on 1980's Get Happy!, "You Got Yr Cherry Bomb" is a stomping, joyous pop moment that's always a delight to listen to. It's not a change in M.O. either, really, when you consider the piano chords are still quite restrained, the band plays rhythmically rather than with outsized dazzle, and Daniel mostly drives the song vocally: "Life can be so fair/ Let it go on and on…"
---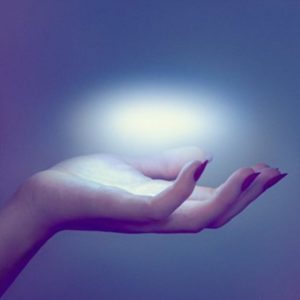 "Inside Out" (5:02)
from They Want My Soul (2014; Loma Vista)
It's remarkable that a Spoon song could seem so light, so ethereal—so weightless. It's likely not a coincidence that Britt Daniel reflects that weightlessness in his own love-lorn lyrics: "There's intense gravity in you/I'm just your satellite." His atheist-in-love narrative is part of what makes the song relatable, but the atmosphere is what drives it. Coming directly after "Rent I Pay," one of the heaviest and hardest hitting tracks on They Want My Soul, it feels as if it's ready to float away at any moment, airier than the chillest of '90s trip-hop. It's downright delightful.
---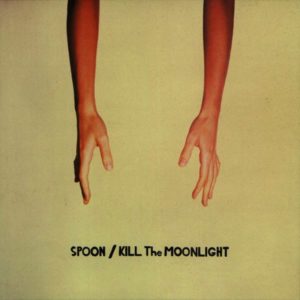 "The Way We Get By" (2:40)
from Kill the Moonlight (2002; Merge)
Spoon never wrote a better hook than the opening notes of "The Way We Get By." Or the chorus of "The Way We Get By." Really, the whole damnn song is just a master class in how to turn indie rock into hit material. Not that that's what happened exactly (though their next album did earn them more than their share of radio play). Still, "The Way We Get By," a short narrative about couple who gets high, makes love and lives life the Iggy Pop way, is such a perfect rock 'n' roll song that no best-of set would be complete without it.
---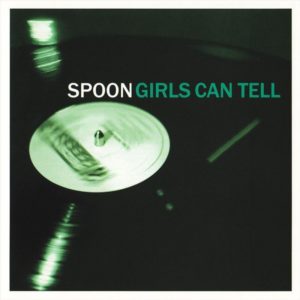 "Everything Hits At Once" (4:04)
from Girls Can Tell (2001; Merge)
Jim Eno doesn't always get enough credit for his essential contribution's to Spoon's songs. He's crucial. Listen to the opening drum fill of "Everything Hits At Once," its tom-heavy boom erupting into a full song within seconds: Everything hits at once. It's easy to get the impression that Spoon's songs sometimes come about as a result of working titles in the studio based on how they're written or recorded, though this song—the haunted opening track from 2001's Girls Can Tell—is more than the sum of its studio technique. Britt Daniel's lonesome lyrics are paralleled by a moody Mellotron solo and a steady pulse of an organ that seems to imitate a beating heart. It's the very concept of longing represented in song.
---
"Don't Buy the Realistic" (3:59)
from Telephono (1996; Matador)
Spoon's debut album wasn't the band at their most fully formed or dialed in, but they had some moments of brilliance that shined through even if they were still baking, so to speak. "Don't Buy the Realistic" is the immediate standout on Telephono, a powerful rock anthem with rhythmic dynamics, new wave hooks and excellent vocal harmonies. Considering Spoon would evolve into something more sophisticated and streamlined, it's remarkable just how great a song they turned out this early. Not to take anything away from some of the other highlights on Telephono ("Nefarious," "All the Negatives Have Been Destroyed"), but "Don't Buy the Realistic" hits the bullseye on the first snap of the bow.
---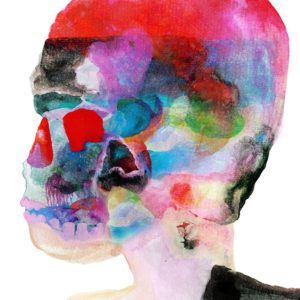 "Do I Have To Talk You Into It?" (4:21)
from Hot Thoughts (2017; Matador)
Spoon are excellent musicians, but they're also extremely clever. A close listen to this immediate standout from their newest album reveals a number of notable stylistic references, intentional or otherwise (Bowie being an obvious one, Nine Inch Nails being a possibly coincidental one). But there's also a very obvious nod to a band here—Spoon. The band reincorporates moments from their 2002 track "Small Stakes" over a booming production seemingly plucked from Bowie's Lodger (and for the record there's no indication that Spoon drummer Jim Eno is related to Brian Eno, but you never know). It's Spoon turned up and enhanced to the max. They sound amazing when they go all in.
---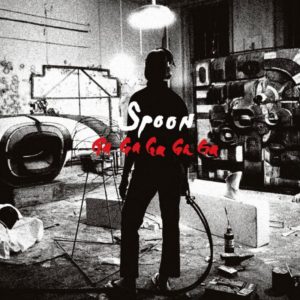 "The Ghost of You Lingers" (3:35)
from Ga Ga Ga Ga Ga (2007; Merge)
This is the song that gives Ga Ga Ga Ga Ga its absurd title. Here's a hint if it's not so immediately apparent: It's not anything Britt Daniel says. No, it's the sound of the persistent pound of the piano keys, which are ultimately the only thing in the way of percussion that this track has. It's, true to the title, quite ghostly, an ambient pop ballad that provides an immediate diversion from the dramatic intro of "Don't Make Me A Target" immediately before it. Daniel's vocals drift in and out, atmospheric effects make the whole thing feel weird and haunted. It's so unlike the Spoon we know so well, but such a revelation as a result.
---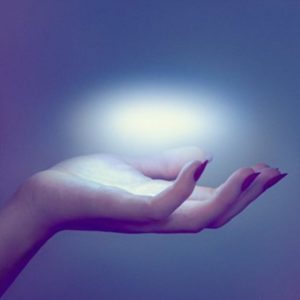 "Rainy Taxi" (3:58)
from They Want My Soul (2014; Loma Vista)
Spoon paired up with psych-pop producer extraordinaire Dave Fridmann is a thing of genius, really. Somehow, the band doesn't change up their approach all that much, yet the end result is miraculously new. Fridmann always makes his presence known on a record, whether it's making Sleater-Kinney insanely loud, adding a layer of synths to Baroness, or simply making the Flaming Lips who they are. So it goes with Spoon. This highlight of They Want My Soul is no doubt a spectacular tune, and a climactic one, but it's the extra touches—the fluttery layer of ambience, synths and vibraphone that give the late-night pulse a layer of mist and mystery.
---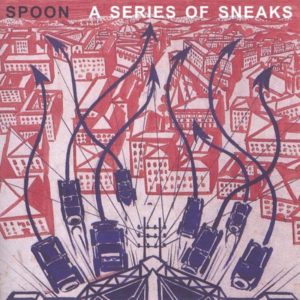 "30 Gallon Tank" (4:00)
from A Series of Sneaks (1998; Elektra)
Britt Daniel said that "30 Gallon Tank" is one of the weirdest songs he's ever written, and he's not necessarily wrong. No part repeats itself once it's resolved, and for the most part the song is an extended exercise in maintaining tension. It breaks, but never explosively so. Yet the song is noisy and jagged, a cornered beast you keep waiting to lash back and sink its teeth. Few moments in Spoon's catalog are so messy and confrontational, but that's what makes it so delightful, ultimately. When Spoon dig in and get their hands dirty, they make some wonderful chaos.
---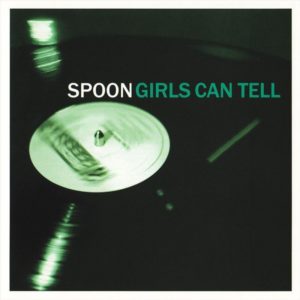 "Believing is Art" (4:20)
from Girls Can Tell (2001; Merge)
Spoon traded immediacy for restraint and intrigue on 2001's Girls Can Tell, though in a few select moments they let a snarling beast out of its cage. "Believing Is Art" at first seems just as tempered as "Everything Hits At Once." It isn't; by the chorus, Britt Daniel begins to slash at a series of sharp-edged post-punk guitar riffs that serve to remind the listener that the band is actually pretty damn good at creating some Wire-influenced menace when necessary. These moments are fleeting, however. "Believing Is Art" doesn't explode for long, but when it does, it's a moment of intensity that goes for the gut.
---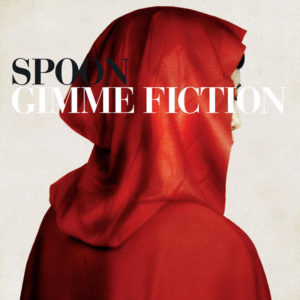 "My Mathematical Mind" (5:02)
from Gimme Fiction (2005; Merge)
A kindred spirit to "30 Gallon Tank," but one that takes more time getting to where it needs to, and with a less volatile tension guiding it there, "My Mathematical Mind" is a sublime case in how the build-up can be as rewarding, if not more so, than the payoff. It's ultimately a song about feeling instead of planning—interpretable on any number of levels ("no more riding the brakes," Daniel repeats)—and this is most certainly a song about a feeling more than a calculation. It's physical. It's compulsive and visceral. You feel it.
---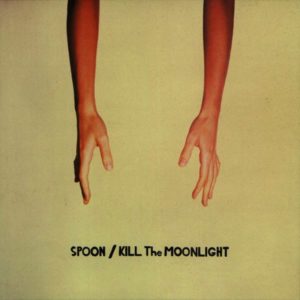 "Don't Let It Get You Down" (3:29)
from Kill the Moonlight (2002; Merge)
One of the few tracks on Kill the Moonlight that showcases a kind of more-is-more approach, "Don't Let It Get You Down" still never overdoes it. Driven by a top-five Spoon bassline and some sublimely restrained Rickenbacker 12-string riffs, "Don't Let It Get You Down" offers just enough psych-pop stylization to enhance an already strong post-punk groove. It's only a slight variation on the bare-bones dynamic on the rest of the album, but in this case, a little most definitely goes a long way.
---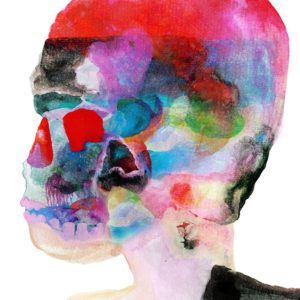 "WhisperI'llhavetollistentohearit" (4:21)
from Hot Thoughts (2017; Matador)
The flutter of synthesizers that opens this cumbersomely-named track creates the kind of atmosphere that, in a former incarnation, would have seemed entirely foreign for Spoon. It almost seems like one of M83's epic synth-pop tracks getting off the ground. Halfway through, however, it takes a significant turn, going from an ambient synth-pop intro into a darkly sexy post-punk vamp that shares both the frayed emotions and a similar metric and aesthetic motif as Devo's "Gut Feeling." It's two great songs fused into one concise epic.
---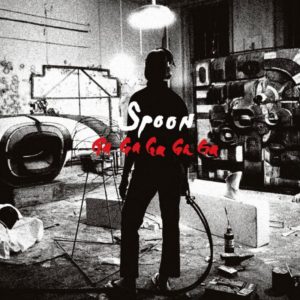 "Finer Feelings" (4:55)
from Ga Ga Ga Ga Ga (2007; Merge)
Who knew that Spoon dabbling in dub would be such a good thing? On the penultimate track from Ga Ga Ga Ga Ga, Spoon sampled Clash collaborator Mikey Dread in a rock-song-slash-sound-collage that somehow comes together brilliantly, including with an unexpected break recorded from a fair in Belgium. It's as urgent and rhythmically immediate a song as Spoon's ever recorded, just with a whole lot of other great stuff happening. It takes a few listens to fully soak in all of the odd details, but they add up to something greater than the sum of its parts.
---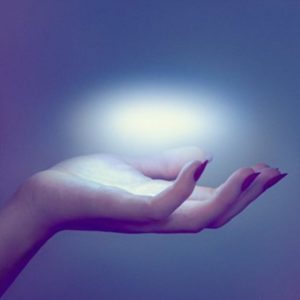 "Do You?" (3:33)
from They Want My Soul (2014; Loma Vista)
Britt Daniel has said that "Sister Jack" is far from his favorite Spoon song because it's too straightforward. You could almost argue the same thing about "Do You?", but it's deceptively complex. The central melody, of course, is vintage Spoon. Yet there's Daniel's rising and falling vocal melody, weirdly disorienting and catchy as anything they've ever done at the same time. And then there's the extra layers of stuff going on. It's subliminal and sublime; it's hard to pick up on all that's happening at first listen, but indeed, there's a hell of a lot there.
---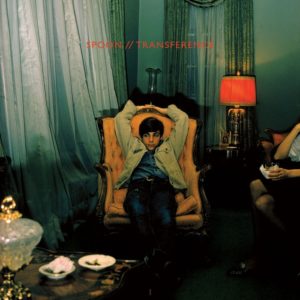 "Before Destruction" (3:17)
from Transference (2010; Merge)
Spoon's penchant for making something spectacular of minimal means found them going pretty far into that direction on 2010's Transference, a good album that occasionally suffered from tracks that sounded unfinished, almost like demos. "Before Destruction" might even be one of those based on how you hear it, but the bare-bones guitar, bass drum and organ of the track is skeletal to the point of being haunting. There are only basic elements of a song here, but Spoon makes the most of them, Britt Daniel's voice evoking more powerful emotions as a result of being given only a spare canvas against which to deliver them. It's only barely a Spoon song, but what a Spoon song.
---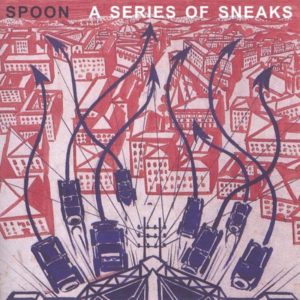 "Advance Cassette" (3:01)
from A Series of Sneaks (1998; Elektra)
A Series of Sneaks is one of Spoon's noisier and—for lack of a better word—most punk records, so while the album as a whole is great, the songs that truly stand out are those that break out of the punchy two-minute mold. More melancholy and restrained, showcasing the kind of space that'd become their signature on subsequent albums, "Advance Cassette" ostensibly presents itself as a love song. But it's a love song that only a particularly nerdy listener could appreciate: It's about a demo tape. A prized rare possession (perhaps The Pixies' Purple Tape?) lost on the Texas highway, this cassette's loss finds Daniel going through stages of grief: "I don't think I'll ever hear that sad song again." Yet in the process he's replaced it with one of his own, made stronger with a particularly strong vocal performance and some of the best riffs in Spoon's early catalog.
---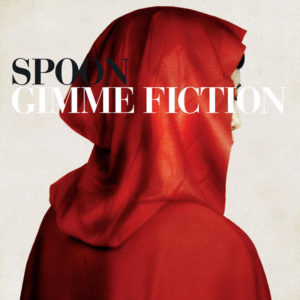 "I Summon You" (3:56)
from Gimme Fiction (2005; Merge)
Leave it to Britt Daniel to strum something casual, think it's nothing, then come back after lunch to realize he's finished one of the best songs of his career. An upbeat strummer of a song, "I Summon You" has a fun, undeniable bounce to it. It's the most basic of pop songs—a simple melody and a story about love—but that's often where Spoon excels. No need to overcomplicate it. When you finish a perfect song, just walk away and let it be what it is.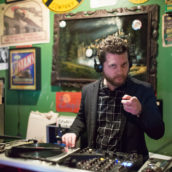 Jeff Terich
Jeff Terich is the founder and editor of Treble. He's been writing about music for 20 years and has been published at American Songwriter, Bandcamp Daily, Reverb, Spin, Stereogum, uDiscoverMusic, VinylMePlease and some others that he's forgetting right now. He's still not tired of it.