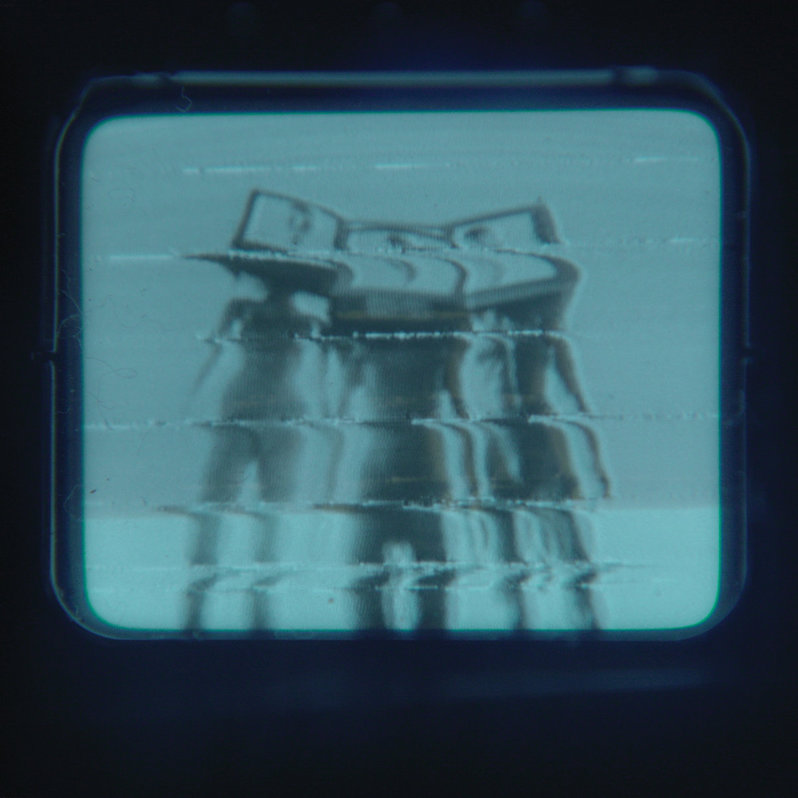 Happy Earthday begins with a muffled, modulated voice saying something incomprehensible. Then a heavy bass breathes out a heavy sigh and the sound of a string being plucked wobbles into nonexistence. A synth melody begins, one that stutters until a drill and bass beat begins. The song, "Blessu Brnin," is a featherweight; it's light and shockingly progressive. It also betrays almost none of the previous hard techno that producer Bjarki has made his name on. Some of Happy Earthday sounds a lot like "Blessu Brnin" and some of it sounds nothing like "Blessu Brnin," but there is a uniting factor to the record: it is all uncharted territory for Bjarki.
On Nina Kravitz' label трип, Bjarki (real name Bjarki Rúnar Sigurðarson) released techno that felt like a slap in the face: painfully sharp and invigorating. You could dance to it, but maybe with a quizzical look on your face; it was weird stuff. The songs were somehow both grinding and playful. Sigurðarson certainly hasn't lost his jokester spirit on Happy Earthday, but he does bring it to IDM and German label !K7, a new genre and label respectively.
In addition to the major genre shift, the notable thing about Happy Earthday is the diversity. Some tracks, like the album's first single and standout "( . )_( . )," push forward with a furious breakbeat, resembling mid-90s Aphex Twin. At other times, the textures are sillier, like on "AN6912," which shares some DNA with µ-ziq. On "Two-brainedness," Sigurðarson has written an Autechre copycat track. These '90s touchstones are brought into the present with a willingness to crack songs open and let their organs hang out. On "Alone in Sandkassi," the main shuffle falls back twice, letting a processed lion's growl take center stage for a few seconds. It's moments like this that make Sigurðarson's music endearing; he has a dedication to making electronics sound alive.
To further prove the experimental energy of the record, Happy Earthday is made up equally of longer tracks and short interludes. However, these interludes don't sound minor or off the cuff. The melody in "Spring 3-2" is a highlight on the record. The freakish unzipping noises on "Healthy Texting" are both unnerving and funny. The ending of "Happy Screams" is absolutely terrifying. Instead, the interludes break up the record like detours on a road trip: They're almost more fun than the main event itself.
While Sigurðarson's techno output may be missed, the remnants are scattered across this album. "Cereal Rudestorm" is the most conventional techno track, and it's lovely. Tiny laser guns bleeps and bursting bubbles stomp on top of an unstoppable groove. It sounds nothing like Sigurðarson's previous work and that's okay. It's a lot of fun. Sigurðarson hasn't quite found a knack for himself in IDM like he had in techno, but that can be forgiven. His previous sound was so distinct that to start anew this suddenly would undoubtedly cause some transfer issues. And most artists don't jump headfirst into a new genre and get results this strong. Happy Earthday signals that Sigurðarson is a stylistic chameleon of the highest order, one with a long career to come.
Similar Albums: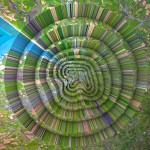 Aphex Twin – Collapse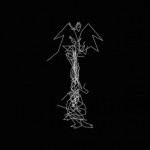 Oneohtrix Point Never – Garden of Delete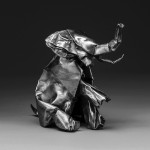 Jlin – Black Origami