Body Count courted controversy with 1992's "Cop Killer"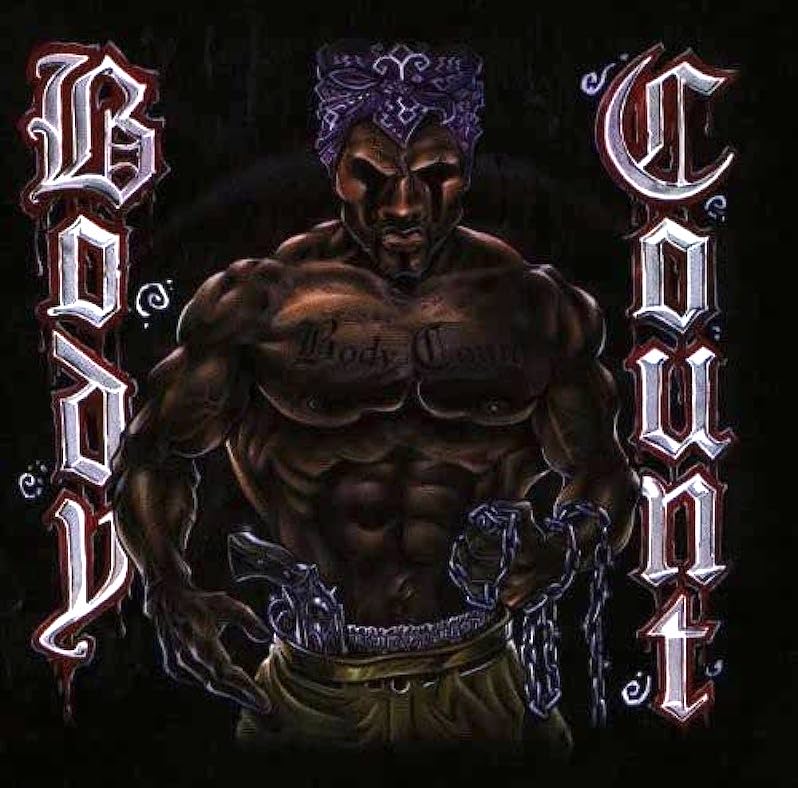 Ice-T might not have coined the term O.G., but he's more than lived up to the title throughout his long and influential career. He released one of the first defining songs of gangsta rap, 1986's "6 in the Mornin'," an unflinching, violent and even bleak depiction of a gangster lifestyle—originally a b-side to "Dog'n the Wax (You Don't Quit Part II)" it became a signature song and, along with Schoolly D's "P.S.K. (What Does It Mean?)", helped define an entire genre. And just one year later, he released his debut album Rhyme Pays, one of the first albums to be released with a parental advisory sticker for its lyrical content. But because such a thing didn't exist just yet, Ice-T got to design his own, which—depending on your perspective—resembled either a condom or a bullet, a fitting image either way. And as Twitter slowly continues its prolonged death, let's not forget to give Ice-T his due for being a posting legend.
Ice-T also has the distinction of being one of the first rappers to cross over into punk and metal with his band Body Count, not for a tag-team match as Anthrax and Public Enemy did, but for the hour-long duration of an entire album. Making their live debut in 1991 on the first incarnation of Lollapalooza—alongside the likes of Jane's Addiction, Nine Inch Nails and Siouxsie and the Banshees—Body Count were more Slayer and Suicidal Tendencies than Ice-T's Los Angeles rap peers in NWA. But the music hit just as hard, if perhaps less thematically serious overall. Not that they weren't capable of similarly poignant social commentary, whether addressing drug addiction on "The Winner Loses" or the redlining of rock 'n' roll on "There Goes the Neighborhood." But the group's self-titled debut just as often found Ice-T straying from street hustler narratives into hilarious moments of fuckery like "Voodoo," about being hexed in New Orleans ("My eye bitch!"), or "Evil Dick," which is about, well, having an evil dick. Delivers as advertised!
One song on Body Count's debut overshadowed the rest, however, for understandable—if misunderstood—reasons. The original release of Body Count closed with a song called "Cop Killer," a raucous ripper of a song, more punk than metal, with a little bit of Motörhead's blazing rock 'n' roll rebellion, and a drum break that mimics a spray of bullets. It's unblinkingly provocative, the kind of song that's intended to get a rise, and that's exactly what it got. Ice-T barks from the perspective of someone who's been on the receiving end of police brutality for too long, and who chooses to retaliate by escalating violence ("I'm 'bout to bust some shots off/I'm 'bout to dust some cops off"). It's angry, it's visceral, and the promotional CD single it was released on even featured an illustration of a revolver pointed at the consumer.
Ice-T and his bandmates in Body Count certainly knew this was going to be controversial, but then again everything about them invited controversy—see "KKK Bitch," about having sex with the daughter of a white supremacist. But then again, heavy metal and punk rock by the early '90s each had long histories of courting controversy and upsetting the conservative apple cart. Take Brujeria for instance, whose debut album Matando Güeros translated to "killing whites" and depicted an image of a severed head on its cover, or who included a mock assassination of former California governor Pete Wilson (depicted by Jello Biafra!) on second album Raza Odiadas. To say nothing of the second wave of black metal in Scandinavia.
The difference between "Cop Killer" and most '90s-era black metal (but not necessarily Brujeria, whose lyrics often were political in nature) was that the former was based in a more poignant message of anger and frustration at the status quo. It's a violent revenge fantasy, yes, but a violent revenge fantasy rooted in a very real source of grief and anger. The year before its release, Rodney King was brutally beaten by Los Angeles police officers in one of the most visible cases of police brutality, but by no means an isolated one. And under chief Daryl Gates, the L.A.P.D. had seen citizen complaints against officers rise 33 percent since 1984. In fact, Gates is even mentioned in the song, as if to help the listener get there, regardless of the sensationalism of its content.
The problem persists, and the trendlines are troubling. The Washington Post created an updated tracking system of people shot and killed by police officers since 2015, and the raw totals alone are alarming, to say the least. Over 1,000 people have been killed by police in the past 12 months, and 8,500 since 2015. And 2022 saw the highest rate of people killed by police on record, which should be enough to give anyone pause.
Still, people have a way of not looking past the surface of things. No, "Cop Killer" wasn't a nuanced conversation-starter, but then again politeness rarely turns heads. Those heads practically got whiplash. Various law enforcement organizations called for Warner Bros. to recall the album, President George H.W. Bush and various lawmakers from both major political parties criticized the song, and it even featured in an episode of The New WKRP in Cincinnati, in which DJ Razor Dee, portrayed by French Stewart, played the song in protest when the station began airing right-wing radio personality Lash Rambo.
Everyone heard the words but didn't seem to pick up on the subtext, and various critics suggested it would only incite violence—in much the same way that heavy metal was blamed for promoting Satanism or Frank Zappa was singled out for playing jazz or something. Which in over 60 years of rock music has never proven to be a real problem, but that's never gotten in the way of a good stump speech. Though Ice-T put it best in his own defense of the song: "I'm singing in the first person as a character who is fed up with police brutality. I ain't never killed no cop. I felt like it a lot of times. But I never did it. If you believe that I'm a cop killer, you believe David Bowie is an astronaut."
Sire and Warner Bros. defended their decision to release the song, as well as defending Body Count for addressing a genuine problem in American society. And the members of the band drew parallels between their song and "I Shot the Sheriff" by Bob Marley—a legendary advocate for social justice. But ultimately they decided to remove the song from the album, not necessarily for their own sake but because people at Warner Bros. who had nothing to do with the release of the song were being met with death threats and hateful responses. Despite the outcry and the infamy, however, Ice-T says he stands by his decision to record and release the song at the time.
"I don't regret it, because it was a song that was written at the right time: 1992, Rodney King, shit was fucked up in LA," he told Metal Hammer. "And my record was made a year before the riots. So it was an historical thing. Would I do it today? Well, I don't know. I don't know that I'm really feeling the same emotion right at this moment. But at that time? That record needed to be done."
Today you won't find the studio "Cop Killer" on any streaming services, though the 2005 live recording of the song is widely available to hear. Billboard even investigated its absence in 2020, as a wide swath of Americans were protesting the murders of Breonna Taylor and George Floyd by police officers. Though no members of the band would comment on its absence. The simplest answer is perhaps that it had its moment and they've since moved on, but the impact it left in its brief existence is one that still lingers.
---
Treble is supported by its patrons. Become a member of our Patreon, get access to subscriber benefits, and help an independent media outlet continue delivering articles like these.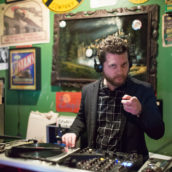 Jeff Terich
Jeff Terich is the founder and editor of Treble. He's been writing about music for 20 years and has been published at American Songwriter, Bandcamp Daily, Reverb, Spin, Stereogum, uDiscoverMusic, VinylMePlease and some others that he's forgetting right now. He's still not tired of it.