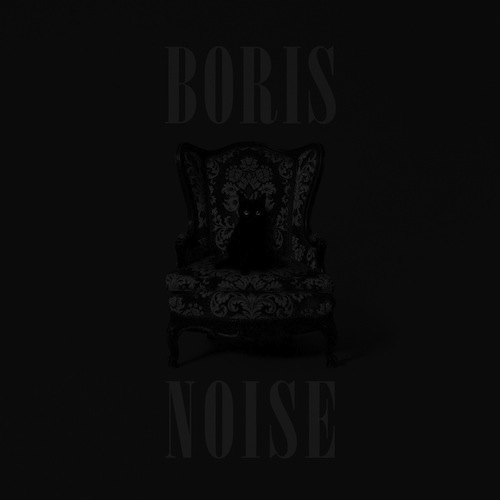 There's almost nothing musically that Boris won't do, and if it's worth doing, they'll probably do it twice. Since the Tokyo trio's drone-doom beginnings back in the late '90s, they've built a reputation as a consistent and innovative force in heavy music. Whether they're a metal band proper depends on how strict we define our terms, but even by a loose definition—which gets looser every year—their greatest moments have always happened within the context of massive, bold sounds, many of which have been tackled from different angles, if for the sake of nothing other than ever allowing themselves to be painted into a corner. Their 2008 album Smile was really two albums, and the one you heard in the United States isn't the one fans heard in Japan. And on 2011's genre-smashing J-pop set New Album, Boris took existing songs from the already experimental shoegazer set Attention Please and more conventional stoner-rock album Heavy Rocks, and polished them up with synths and shiny, sparkly production.
Noise, Boris' 19th album, is again being released in different editions—the more straightforward U.S. release and the two-disc Japanese release, whose cover art adds a different filter to the cover-model cat on a throne. But what inevitable slight variations exist between the two, it's hard not to look at Noise as a summary of Boris' career up to this point. To say any of their releases is the most Boris that Boris has ever sounded just doesn't feel right in any context. As a group that's done album-length tracks of crushing drone, sets of minute-long hardcore tracks, blazing sludge-rock and ethereal dream pop. Navigating the band's catalog can be complicated even for those with some working knowledge of their music, and even then, throwing something new into the equation—as they're wont to do—can end up being highly disorienting.
Those frustrated with the strange path of experimentation the band has been on for some time should take solace in how much Noise rocks. This is an album driven by riffs, distortion and crushing power. And while the title promises something in particular, this isn't a noise album — it's easily among the most accessible Boris albums to date, and that includes its massive 18-minute centerpiece, "Angel." And yet it's not really a metal album either, not exactly anyway. The opening doomgaze thunder of "Melody" is an immediate callback to the smoldering shoegaze and goth-pop of Attention Please, but layered on with more of the band's traditional layers of fuzz and crust-caked heroics. It's as incredible an anthem as they've ever written, and does set the bar fairly high, though as strongly as the album begins — and as many detours as they take throughout — there are few actual lulls to speak of here.
Part of what keeps Noise interesting is the band's commitment to rocking out as often as possible, though not necessarily with a consistent urgency. Sometimes it takes a while to get where they're going; "Ghost of Romance" is a slowly building, atmospheric dirge that rises not so much toward a climax but a more intense escalation of mood. Sometimes they shift gears without much warning; "Taiyo No Baka" moves from indie pop ballad into fuzzy rock jam fairly suddenly. And sometimes they're content to just get comfortable in a space, as they do on the soaring and glacial riff cycle of "Heavy Rain." There certainly are moments like "Vanilla" and "Quicksilver," in which the ghosts of Pink and Akuma No Uta linger, but they're occupying space under a pretty big tent. While Noise might not be Boris' best album, it's by far their strongest mixtape, combining eight highlights within the many disciplines that the band has mastered. Boris has both created sacred cows and torn them down in equal measure, but here they've mastered something a bit more practical — a perfect road-trip album.
Label: Sargent House
Year: 2014
Similar Albums:


Boris – Pink


Mogwai – The Hawk is Howling


Jesu – Conqueror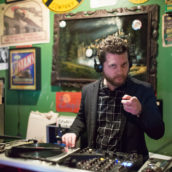 Jeff Terich
Jeff Terich is the founder and editor of Treble. He's been writing about music for 20 years and has been published at American Songwriter, Bandcamp Daily, Reverb, Spin, Stereogum, uDiscoverMusic, VinylMePlease and some others that he's forgetting right now. He's still not tired of it.