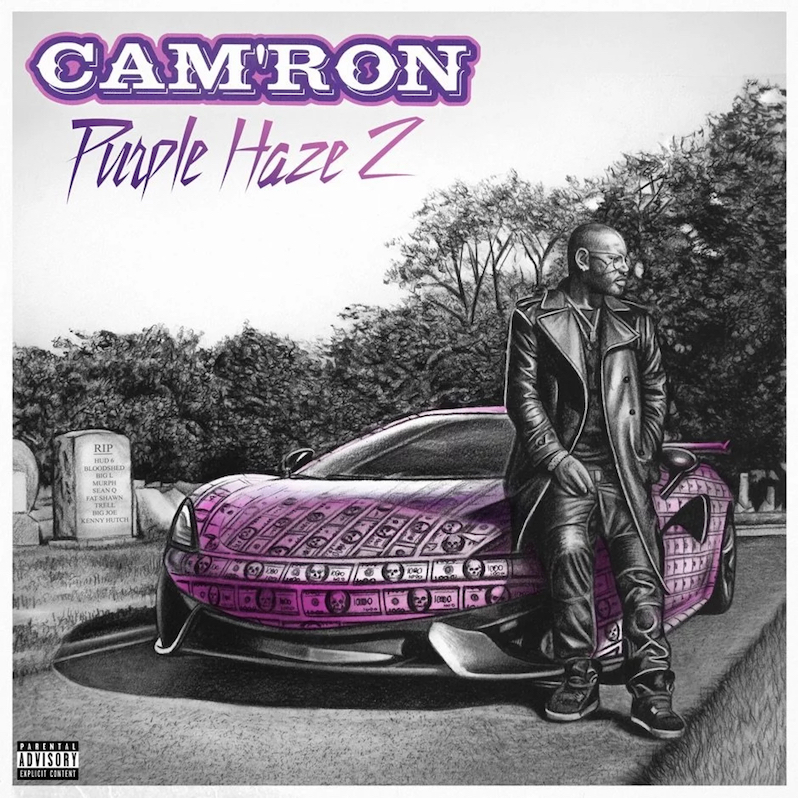 I am firmly in the middle-to-late period of my third decade on this earth and I am at a point where I am regularly having existential anxiety about what is still possible. Is it too late to grow an untamed beard, while wearing a weathered leather jacket, and to ride a purring motorcycle across Moab, Utah, fully absorbing the clairvoyance of freedom, ignoring my vulnerable and aging bones? Is it too late to become a debaucherous, philandering but brilliant poet whose bad habits are glorified and whose home, ornate with gazelle heads, becomes a museum upon my bourbon-vomit asphyxiated death? Can I still be metalhead? A jazz expert? A weathered surfer with Buddhist taos to summate all of life's complexities? All of these existences seem to require a sizable amount of specific prerequisite heartbreak or rumination and to put it bluntly, I am so incredibly boring and lacking in this compulsory defiance and depravity. Really, nothing I have done has been an effort to short-circuit society's confining expectations. Is there still time to work toward any of these rebellious scenarios?
Cam'ron can be counted among this mystical cabal of seemingly unreachable identities of rebels, rakes and philosophers. To be sure, the Harlem native is an adept MC but his legend has really been built  upon his surreal populism. Cam'ron took rap's materialistic bombast and mutated it using his "diplomatic immunity" analogy. While in the literal he is likening himself to an envoy meant to broker deals between nations, who isn't bound to laws, the figurative counterpart is that Cam'ron is invulnerable to entities larger than just laws: Cam'ron is resistant to reason and logic; this is to say that Cam'ron exists in another reality.
In fact, to listen to a Cam'ron record is to try and absorb some of this intangible spirit, which is arguably more famous than the Harlem rapper, born Cameron Giles, himself. The origin of Cam's metamorphosis from a man into a metaphysical aura originates from his fur coats and Land Rovers both loud medicinal pink; this panache weirdness continued as he sold sanctioned-shower curtains featuring a photo of him, draped in pink, looking sternly into the camera as he casually takes a call. But maybe the greatest artifact of our idolatrous fascination is his ubiquitous "You Mad!" meme which stems from his legendary Fox News appearance where he was slated to defend rap music against accusations of its influence on kids. With devil-may-care poise, Cam'ron batted away Bill O'Reilly's gaslighting and instead volleyed the now-disgraced host around with playful cruelty. It was a moment of superhuman confidence where Cam'ron clearly sniffed out his opponent's moralistic traps and opportunistically bolstered his own mythos with the residual outrage.
Killa Cam has always held court in some netherworld in between the parallel universes of the concrete and the metaphorical. On "I Used to Get it in Ohio" Cam'ron riffs "hovercrafts, bubble baths, duffel bags, stuffed with cash." It's a gorgeous cinematic that conjures images of Cam'ron speeding through the bayou, with wet canvas bags of money, while gators breach the murky green waters and casually watch on. Are we supposed to believe this actually happened? Is the hyperbole deliberate? Is it simply a showcase of Cam's lyrical and imaginative proficiency?
It isn't quite accurate to call Purple Haze 2 a more mellow effort but rather than adding to his fantasy mystique, the record is steeped in a self-reflective and quasi-instructional summation of how Cam'ron constructed his pink-coated antihero over the past two decades; on "The Get Back" Cam'ron celebrates his humiliation of O'Reilly and decries political squabbling in favor of shameless money making and pot smoking. Similarly, "Just Be Honest" is a filthy celebration of hedonism that is jarring but bursting with gloriously explicit description: "When she sucked it her face looked like sci-fi…Sperm was everywhere like wifi." Purple Haze 2 is an anomaly in rap's current landscape of ghoulish youngsters and lines like "I came up on a hard block/fiends sniffing like aardvarks" speak to Cam'ron's brilliant lyrical ingenuity and nourish his bootstrap narrative but most importantly, they continue to feed Cam'ron's ethos for outlandish similes, overpowering the literal meaning. Meta analysis aside, Purple Haze 2  unfolds new territory on Cam'ron's depictions of Harlem on robust trap anthems like "Believe in Flee," which has a soaring chorus that gently makes an elevator pitch to buy into Cam'ron's eccentricity. It's a majestic plea that seems fully informed by his cultish ethos. The record closes with the "Straight Harlem" where Cam asserts "Harlem 'bout that fast buck/ Pre-gentrified, only white I seen was bagged up."
As alluring as Cam'ron's ethereal aura is, it certainly must be difficult to maintain. The cover of Cam'ron's Purple Haze 2 is a pencil sketch of Cam'ron in front of a purple sports car, which is emblazoned with dollar signs. It's flamboyant, as per usual, but the drawn medium may be telling. I would expect that Cam'ron would want the vulgar coupe to be tangible, to be real; if anyone was willing to acquire anything so gaudy it would be Cam'ron. Perhaps, this is an open declaration that it was all—the fur, the shower curtains, the metaphors, the memes—a phantasmagoric rendering.
Cam'ron certainly utilizes the same poshness of his peers as evidence of his material ascent but I'm not convinced he'd be satiated by exotic cars or swanky condos. For Cam'ron, the only coveted luxury is to exist beyond the bounds of reality. Perhaps all of my desired scenarios—bikers to pseudo monks—are similar in that they exist only in the ephemeral moments when we have the luxury to retreat to them, when we get momentary reprieve from our flesh-and-bone reality. In this regard, Killa Cam, like a biker on pilgrimage, exists only in blinks, engine revs or 53-minute flashes.
Similar Albums: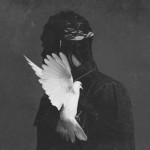 Pusha T – King Push: Darkest Before Dawn—The Prelude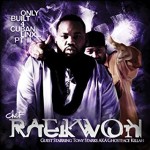 Raekwon – Only Built 4 Cuban Linx II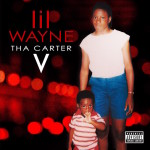 Lil Wayne – Tha Carter V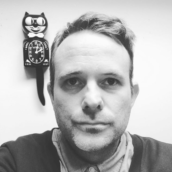 Paul Glanting
If a meteor was just hours away, Paul Glanting would recall that he has been in a Lil Wayne music video and has a 4.7 (out of 5) on Rate My Professor. He is at work on his first novel, Adjunct Megafauna.