Third Man to reissue Captain Beefheart's Trout Mask Replica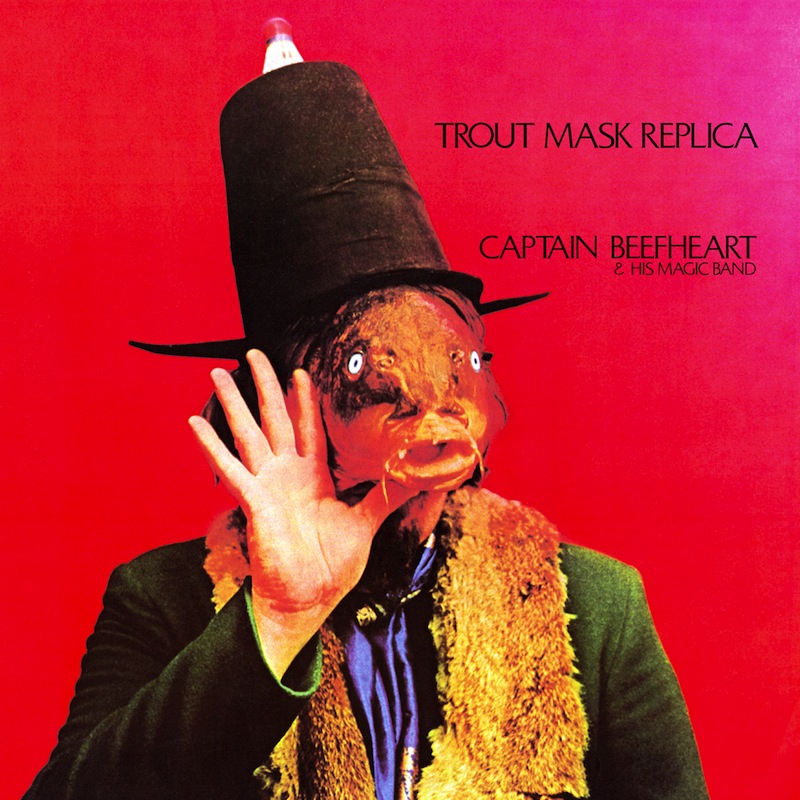 Third Man Records is reissuing Captain Beefheart and the Magic Band's influential 1969 album Trout Mask Replica. The reissue is part of the label's Vault subscription, and to receive the album, subscribers need to be signed up by April 30. The Vault package includes the original album on colored splatter vinyl, remastered by Bob Ludwig, as well as a "Pachuco Cadaver" 7-inch with B-side "Wild Life," a printed epitaph for the late Don Van Vliet (aka the Captain) as written by Jack White and printed in Mojo, as well as an actual trout mask. Which is pretty spectacular. As far as whether or not additional copies will be pressed outside of the Vault package, that remains to be seen. In the meantime, interested listeners can sign up for the package here. Wouldn't want to miss out on that mask.
Take a look at the full package below.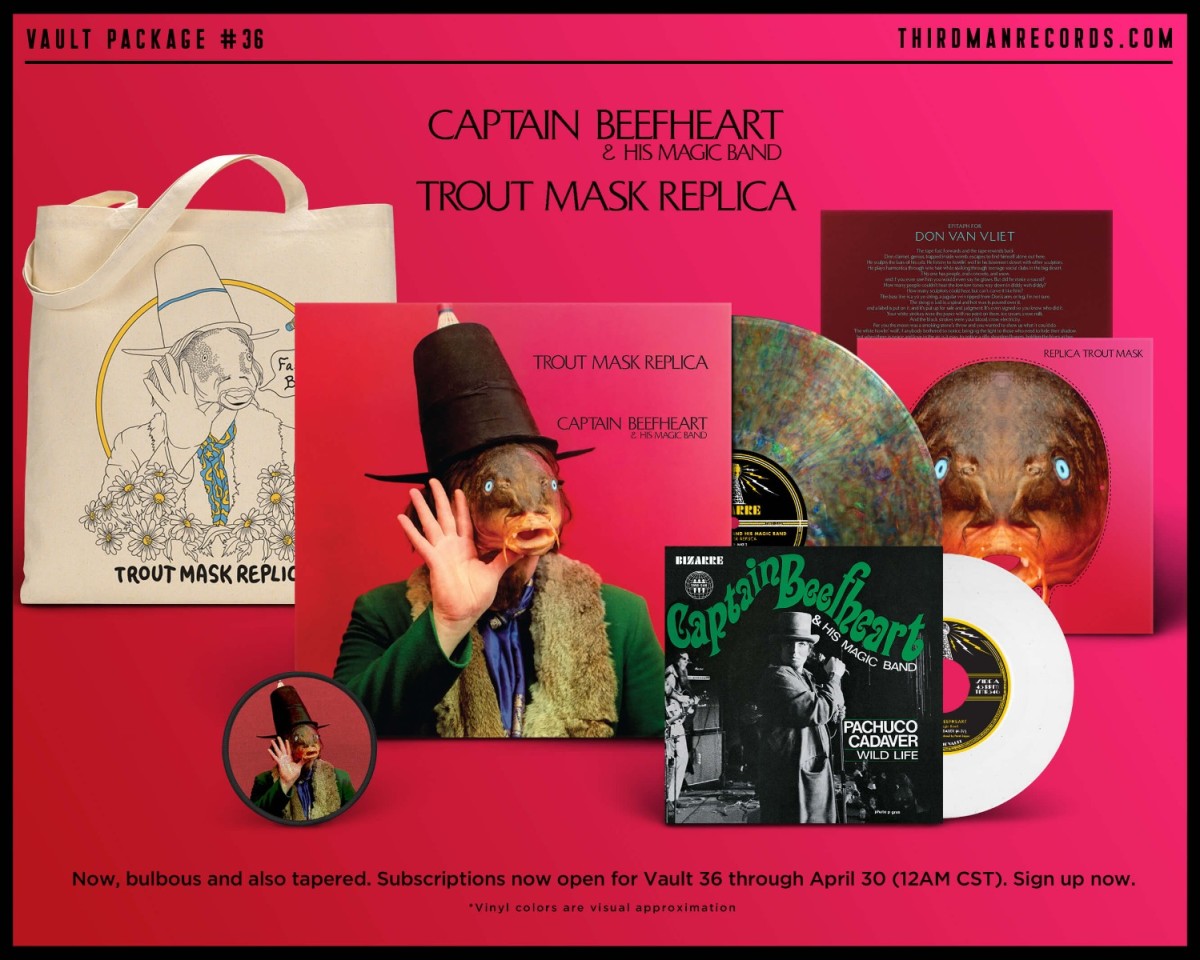 Captain Beefheart and His Magic Band's "Moonlight in Vermont" is featured on our list, Counter-Culture: The Top 100 Songs of the '60s.