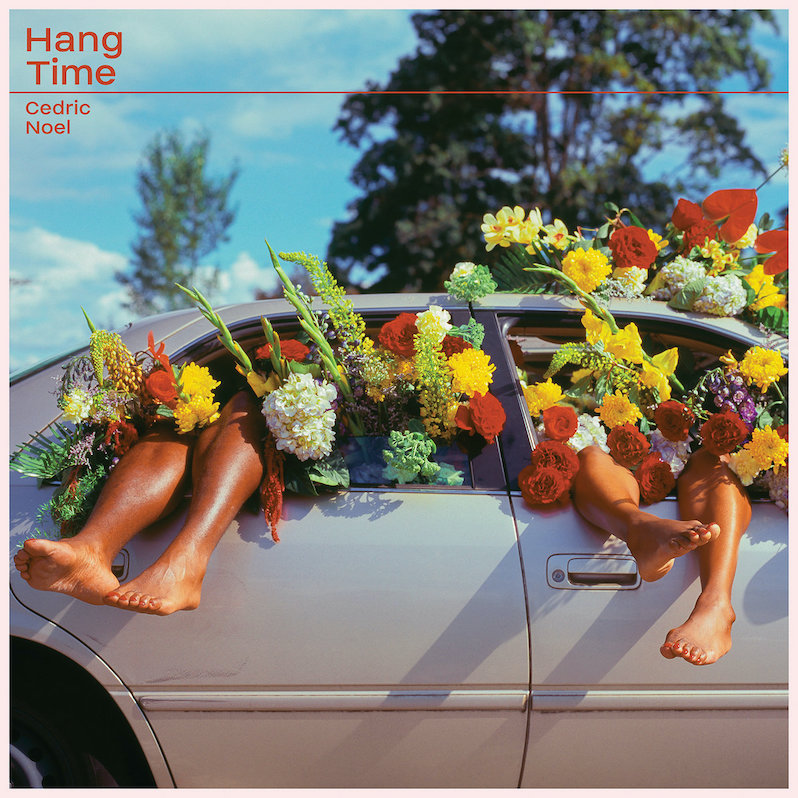 "I don't get to say the truth / When I want to / But I want to," sings Cedric Noel on "Bass Song," one of the standout tracks on his latest album, Hang Time. It's a powerful, resonant statement, coming from an album that finds its roots in declaring one's identity. The Montreal singer/songwriter fuels his latest work with tender and thoughtful instrumentation that dances between the lines of ambient and grunge. The result is a beautiful one, especially as Noel freely explores his past and his current needs. 
"Okayokay" is a cathartic, aching ballad of exhaustion and overwhelming dread. It provides solace for the lonely, the burnt out, those unsure of where they stand. Layered vocal harmonies and warm synths provide a cradle for these difficult times, allowing a moment of respite to sink into the abyss. The track is simple in its instrumentation, but Noel's lyrics flourish in the chorus, soaring and expanding as the song closes out.
Hang Time explores Noel's identity, and the experiences that propelled his writing and work. He grew up in staggeringly different areas; born in Niger and adopted by Canadian and Mozambican/Belgian parents, Noel moved around with his family and eventually settled in Fredericton, Canada to attend college. As a Black man creating music in a predominantly white indie rock scene, Noel's rock provides a necessary perspective. On "Allies," Noel poses difficult questions to his audience, singing, "Are you on my side?" as the track incorporates a powerful Malcolm X soundbite. The track utilizes a stark soundscape, bringing to mind early tracks by The Microphones, with exposed guitars and Noel's delicate vocals shining through. 
In a press release for the album, Noel added, "For me, this album is about taking ownership of my identity on my own terms." This sentiment rings out on each track, from choices to keep certain songs more rock centric ("Headspace") and carving out quieter, more reflective moments ("Dove"). Noel finds his rhythm here in his most introspective work, with a set of songs that strive for honesty and openness.
---
Label: Joyful Noise
Year: 2021
---
Similar Albums: