Charles Stepney : Step on Step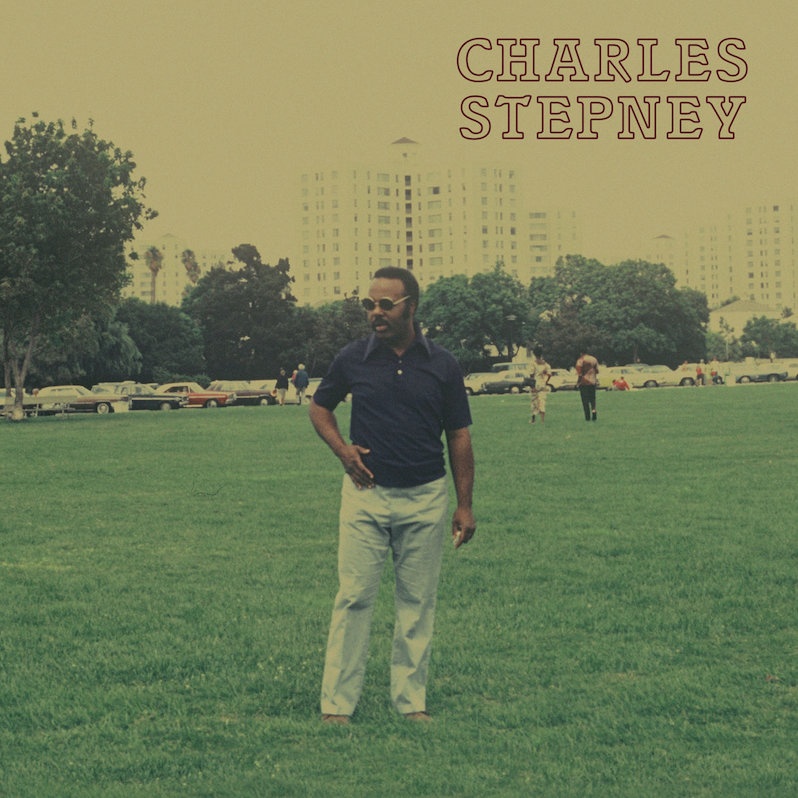 Charles Stepney's music is the stuff of perfection. It retains a certain spirituality, a facility of otherness, making the complex sound simple. His collaborations with Earth, Wind and Fire transcend religious boundaries, those arrangements, his gallant charts, preach dignity even in the most calamitous of circumstances. With all of those superpowers in one band, you can lean in on intimate modulations and cryptic time changes atop Phillip Bailey's vocal pyrotechnics and Verdine White's squishy bass lines. Stepney, from his south side Chicago basement studio, helped to mold and shape this spectral outfit in their early days by creating all those voicings, ideas, and atmospheres.
Its premise serves as the foundation for Step on Step, a new double LP anthology of previously unreleased tracks released via International Anthem. In the liner notes, the album is described as "a genuine, beautiful, deeply emotional, and personal effort by three women, Eibur, Charlene, and Chanté Stepney, to reconnect with their father and validate their own memories of his passion and brilliance." Known for his work with Deniece Williams and Ramsey Lewis, as well as as a staff producer for Chess Records in the 1960s—where he was an essential creative force behind seminal recordings by Rotary Connection, Minnie Riperton, Marlena Shaw, Muddy Waters, Howlin Wolf, Terry Callier, The Dells, The Emotions, and many more—it's no surprise that his legacy resides within countless hip-hop samplers including Kanye West, A Tribe Called Quest, The Fugees, MF Doom, and Madlib.
But pay attention: J Dilla's elusive quality, that slump off-time fantastically complex and head-noddingly simple tenor that made him the master producer he is today, is all over this anthology. Stepney shows us thought bubbles, inspired by the Chicago Symphony Orchestra, getting illustriously surrounded by ruff and moving designs immersed in a bedrock of funk when he has the drum machine lined up with all his peculiar time signatures and that first generation mini-Moog—which is noted by his daughters as the second or third off the Moog line. This is a whole new door blown wide off the hinges for outsiders to walk through, scratch our heads, and wonder what else Charles Stepney would have accomplished if he hadn't died of a heart attack in 1976.
When you hear masters of their craft conjuring up ideas using the new technology of the '70s, such as Sly Stone's obsession with drum machines—he broke three—found all over There's A Riot Goin' On—Stepney joins that fraternity with his boundless joy for that Moog heard all over the rolling gospel funk of "Look B4u Leap" with its holy ghost color chords and those Jacques Cousteau-type deep, always in motion bass lines that'd make a choir director lose his wig piece before collection of the building fund.
Then Step flips the script with some outta space jam business on "Funky SciFi," where the main premise and ideas are about communicating with the stars and all those who inhabit the celestial plain. But what's mind-boggling is that the ideas are not far from today's unconventional electronic music producers, who don't give a damn about the landing spot, their business resides in examining the bandwidth. Even his commercial ditty for the local newspaper "Chicago Independent" has all those Rod Serling, Alfred Hitchcock and Twilight Zone frequencies warped around a snappy pop-soul strain.
This brings us to "Black Gold," an early version of "I Am The Black Gold of The Sun" delivered in 10/8 time rather than 4/4, with a Brazillian flair and classical atmosphere that sounds hauntingly like an Ahmad Jamal outtake. According to this anthology, the entire world—disco, house, techno, EDM, broken beat, bruk—was wide open for his touch. God bless his daughters, Eibur, Charlene, and Chanté Stepney, for once again sharing their father with the world.
It's impossible to know if these 23 tracks would have become a finished project, but it's clear Charles Stepney was about to align his jazz and blues beginnings with the astral future and that is worth mulling over while gazing upon a Basquiat painting.
---
Label: International Anthem
Year: 2022
Buy this album at Turntable Lab
---
Similar Albums:
John-Paul Shiver
John-Paul Shiver has been contributing to Treble since 2018. His work as an experienced music journalist and pop culture commentator has appeared in The Wire, 48 Hills, Resident Advisor, SF Weekly, Bandcamp Daily, PulpLab, AFROPUNK and Drowned In Sound.