clipping. – There Existed An Addiction to Blood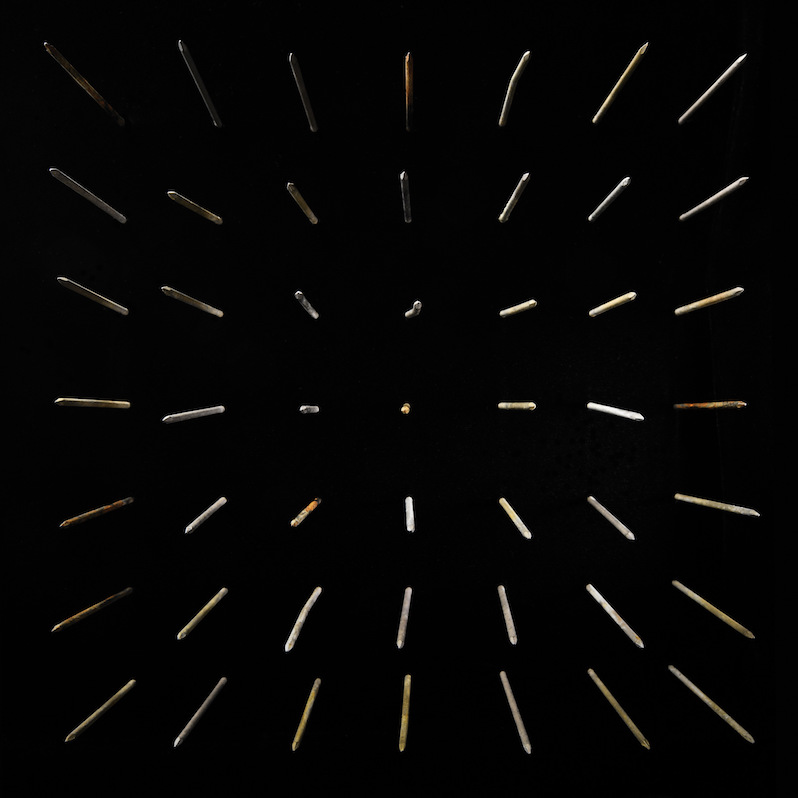 For a writer, fear is a useful tool: as soon as someone starts running, you have to figure out what they're running from. I imagine that's some of why the great noise-rap outfit, clipping., have dedicated their latest record, There Existed An Addiction to Blood, to horrorcore—that misbegotten '90s rap subgenre, with all its pornographic violence and arterial blood-spurts and deliberate, grinning trangression: there are a million things or more worth being afraid of in this world. The trio has already displayed its affinity for genre—their last record, Splendor & Misery, was a deeply engrossing work of science fiction—so sticking to speculative fiction almost feels natural.
Blood's first single and first full track, "Nothing is Safe," is a clear standout and an indicator of the project's aims, its John Carpenter references twofold—the Halloween-adjacent piano-plinks of the central riff, the police-brutality flip of the narrative of Assault on Precinct 13. That inversion, by the way, the effort made to understand the victim, is key to the project as a whole. So much of horrorcore is rooted in first-person violence, the perversity of it and the narrators' obvious relish in trangression and bloodlust. But so many of the narrators here (given voice by Daveed Diggs with icy, motormouthed precision) play the victim, are running from something stronger, faster, larger than themselves, and it's that switch, that immersion in the second-person, that creates fear.
clipping. evince an understanding of the fact that what makes horror work is atmosphere, that a good slasher is as much about the score as it is about The Shape. "Run for Your Life" demonstrates this to brilliant effect as producers Jonathan Snipes and William Hutson build the track out of what sounds like an urban field recording. Diggs describes a brutal chase sequence, dirt under fingernails, pants ripped at the knees and seeping scrapes: "Turned into an alley quick, just a wall that's made of brick/With a dirty mattress leaning up against; it smell like piss." His raps spill out over silence unless and until a car drives by and donates the drums from its stereo, and in the third verse, the hard-as-fuck Three 6 Mafia affiliate La Chat plays the villain and draws a line from Blood straight back to her old group's Memphis cassette-tape blood fantasias.
The La Chat cameo, like past guest appearances by King T and Gangsta Boo, proves that the group take their harsh noise and rap bona fides equally seriously; it follows, then, that some of this record's most thrilling moments come when those two worlds crash into each other. "Club Down" grows more and more unnerving as it goes, the ugly drones and ghastly wails of the track forcing Diggs to raise his voice to break even as he maintains his impeccable diction. And the thrill of hearing Diggs—along with guest stars El Camino and (especially) Benny the Butcher—rip apart concrete-thwack drums and Deathpile blares on "La Mala Ordina" is curdled and made coarse by the track's descent into pure power-electronic static; to me, it sounds like rain drowning Diggs' voice, or a flood burning out a festival speaker.
That's probably the main problem with this record, even if it doesn't take much away from the project as a whole: some of Blood's most purely enjoyable stretches are its most traditionally "rap," and occasionally, to be pulled away from that immediacy by the group's more avant-garde impulses feels like an interruption. It's tough, because Diggs is such a good rapper, so economical in his writing but so gifted with breath control and metaphor and assonance. Take this stretch from "The Show," where he describes a pair of victims waiting, agonizingly, to be tortured: "Killer be right back to enact a masterpiece/In the entr'acte, they contemplate escape/Bear trap to the calf, that's just basic pain." Diggs bitingly invokes musical two-act structure, throws in a visceral, blood-seeping image, and ends it with a shrugging aside; he's good at this. And so it can feel frustrating that his narrative is fighting for space with jarring, discomfiting, gripping static instead of snapping into place over hard drums.
Still, to hear Snipes and Huston and Diggs match each other pound for pound in brutality is astonishing, and the album's best songs—"Life," "Blood of the Fang," and so on—are just absolutely arresting. The use of a sample from Ganja and Hess—a quote from which gives the album its name—feels instructive, as well: in that 1973 horror show, director Bill Gunn uses vampirism as a dialectical tool to get into his own incisive social critique; he employs fear as a way of interrogating himself and the viewer. And so I read There Existed An Addiction to Blood not as a question in seek of an answer, like Splendor & Misery, but as a flood of answers—a series of vignettes, short stories, gut answers—to the same question: What do you fear?
Similar Albums: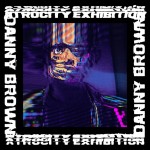 Danny Brown – Atrocity Exhibition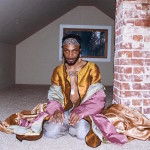 JPEGMAFIA – All My Heroes Are Cornballs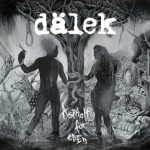 Dälek – Asphalt for Eden