If there's anything surprising about Danny Brown naming his new album Atrocity Exhibition after a Joy Division song—itself named for a similarly dark, stream-of-consciousness novel by J.G. Ballard—it's that it didn't happen sooner. Brown's previous two albums, 2011′s XXX and 2013′s Old, were filled with harrowing, uncomfortable narratives that mirrored Ian Curtis' depictions of spectator asylums ("for entertainment they watch his body twitch"), often sourced from Brown's own background. He's typically balancing between extremes, sober and clear-eyed one moment and on a nightmarish bender the next, mired in dread and terror or partying toward nihilism. The lines blur pretty frequently, and it's rare he ever fully adopts a stance of optimism, outside of the touching Old epilogue, "Float On." His music can be and often is fun to listen to, but he cuts those moments with a hearty helping of unflinching honesty and completely dispenses with the pretense of glamor. "I came into the game with no tooth," he says with a hearty laugh in a Zane Lowe Beats 1 interview. "So there's no way I can lie to you."
The Danny Brown of Atrocity Exhibition has, at times, an even bleaker outlook than those of past releases. He's still carrying the ghost of the old Danny Brown—the one whose "problems of my past haunt my future and the present" as he lamented in "Clean Up"—on the woozy, frightening opening track "Downward Spiral." Paul White's production oozes and knocks erratically, his beats like a mashup of the Breaking Bad theme and a reanimated corpse punching his way out of a coffin. Brown hears voices, sees ghosts and grinds his teeth until his jaw is swollen. "Your worst nightmare for me is a normal dream," he says, steeling listeners for some of his most intense narratives yet, matched with a stunningly tense batch of productions for good measure. It feels a little like starting a horror movie after the slasher's already struck.
Where Old found Brown more reflective and measured, Atrocity Exhibition is a picture of dystopia from someone who's seen it firsthand and lived to tell the tale. In a lengthy conversation with NPR Brown explained that there's more to the title than music or literary reference points: "That's the type of world we're living in right now," he says "Instead of people trying to fix the situation, they take their phone out." For an album with its own built-in meta-commentary, however, Brown doesn't so much indict the bloodthirsty and morbidly fascinated as he does invite them to come a little closer and see the beads of sweat as they're forming, and feel the tension in real time. Few tracks on the album feel as crazed as "When It Rain," released as the first single, in which White's production creates an ominously turned-up backdrop for Brown's vivid description of visceral danger: "Point blank hollow-tip circulator/Your ass lucky if you on respirator." It's a highly charged and thrilling song, but palpable in its sense of dread. There's a similar playfulness to "Today," which finds Brown reinterpreting Outkast's "B.O.B." against a new set of social ills ("Gotta watch they mouth when them guns come out," "Cops killing niggas everyday like protocol"). These are some of the strongest songs of Brown's career, but he's maintained this balance between accessibility and dark intensity before; in 2013 he said of his own song "Kush Coma," "people think it's a turn-up song, but it's really about being depressed."
Atrocity Exhibition is Brown's first album for Warp Records, a label known less for its hip-hop releases than experimental electronica, and fittingly it features some of the weirdest and most progressive music of Brown's career. Most of the production is provided by White, who provides eerie synth beds on the outstanding "Tell Me What I Don't Know," a manic loop of horn stabs in the alternately funky and eerie "Ain't It Funny," and head-nodding bass groove on the refreshingly light-hearted "Dance in the Water." When other producers take over, however, the results are frequently as impressive. Fellow Detroit artist Black Milk's John Carpenter boom-bap on "Really Doe" is one of the album's greatest moments, aided in large part by a characteristically head-spinning guest verse (and hook) by Kendrick Lamar. Likewise, Evian Christ crafts a chilling atmosphere on the subtler, stunning "Pneumonia," and South African indie artist Petite Noir, on a collaboration born of a 4 a.m. Twitter direct message, backs Brown with his own uniquely ethereal groove on "Rolling Stone." At scant few points does Atrocity Exhibition sound anything less than utterly mesmerizing, which is as much credit to Brown's collaborators as his own consistently strong vision.
While the album isn't without its moments of sunshine, closing track "Hell for It" is Brown's final comment: A reminder that all the horrors that Brown delivers are vivid and real because he's lived them. And just as before, he's not interested in glamorizing his own demons: "So my task is inspire your future with my past/I lived through that shit/So you don't have to go through it."  It's a rare moment of positivity, of seeing a path forward amid the darkness and danger that exists throughout the album. It's also a reminder of the artist's vulnerability; his undeniable talent is what makes the album one of the best of the year, but his own unrelenting honesty is what makes it real. Atrocity Exhibition is his strongest performance yet in a career where one best follows another. He's never sounded as confident and, for that matter, fun to listen to—even as the darkness is always nipping at his heels. It's a precarious path he walks, but he does it with finesse and agility: This is the way, step inside.
Similar Albums: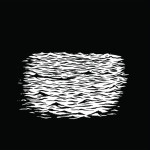 Vince Staples – Summertime 06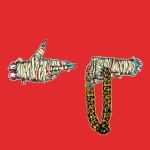 Run the Jewels – Run the Jewels 2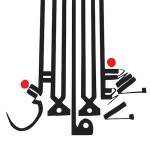 Shabazz Palaces – Lese Majesty