David Bowie : The Next Day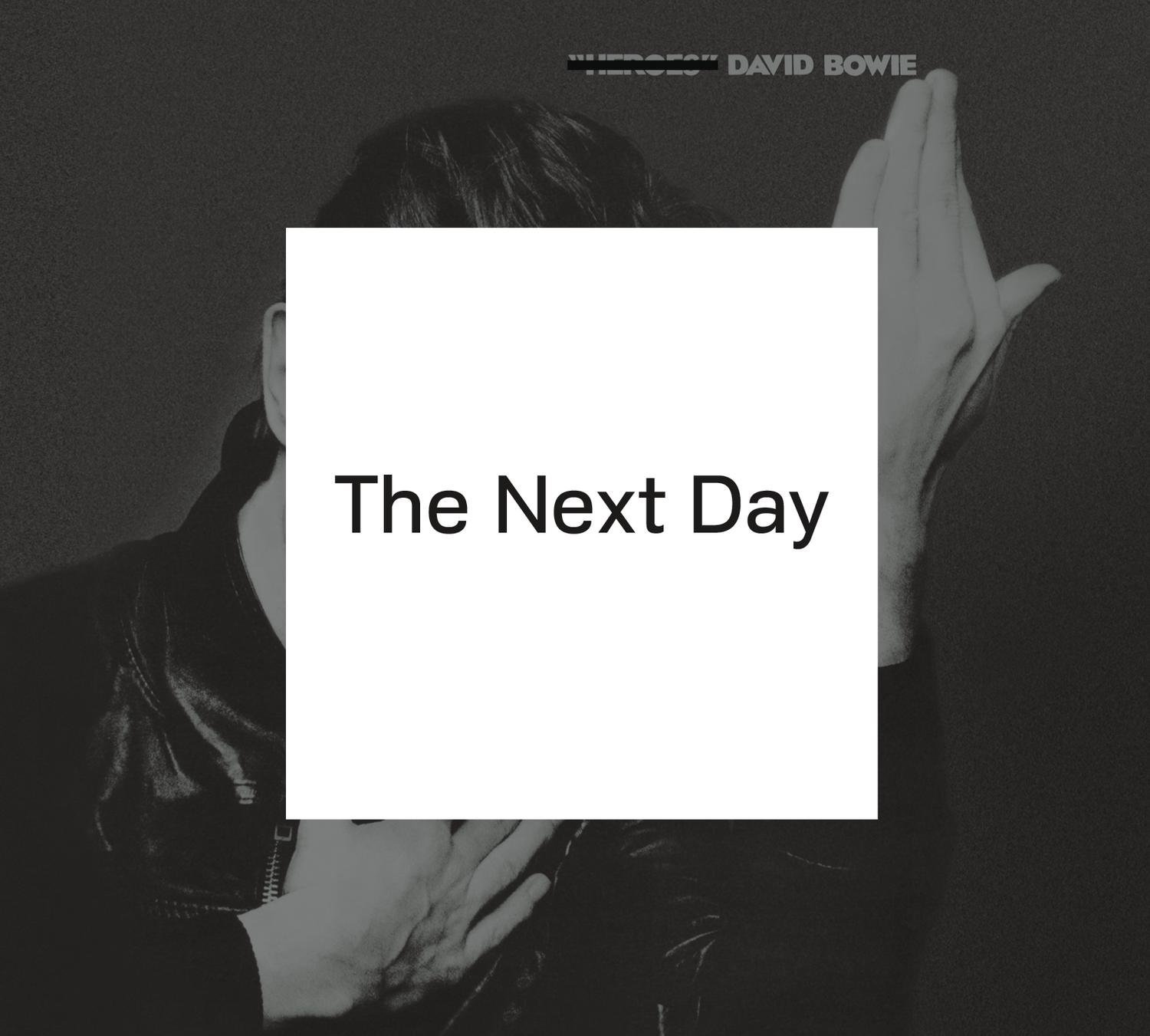 When David Bowie turned 50 in 1997, he did what any icon of his resources and stature would have done — he threw a great big party. In a pay-per-view screened concert at Madison Square Garden, Bowie performed a career's worth of hits, joined by the likes of Frank Black, Dave Grohl, Robert Smith and Billy Corgan. Thin, charismatic and brimming with energy, Bowie didn't just look good for 50 — he seemed to completely defy age itself. Entering his sixth decade, the rock legend looked as if he might have been plucked from any of his career-defining eras, celebrating a triumphant milestone with no sign of ever hitting the brakes.
Seven years later, that all changed. After suffering from chest pains at a festival date in Germany in 2004, during his Reality tour, Bowie underwent emergency angioplasty surgery, which resulted in the remaining tour dates being canceled. And in a rare moment of shattered illusion, Bowie no longer appeared as an immortal, eternally youthful myth, but as a fragile human being. Perhaps treating the health scare as a wake-up call, or simply choosing to be private citizen David Bowie for the first time in decades, he spent the next 10 years without touring or releasing new music, emerging only occasionally to appear alongside Arcade Fire or record with TV on the Radio. And in another first in Bowie's career, his creative future was in doubt.
Ten years is a long time to lay low — just ask fans of Jeff Mangum, Mark Hollis or D'Angelo — but with The Next Day, Bowie's streak of silence comes to an abrupt but welcome end. Recorded with much of the same personnel (including longtime producer Tony Visconti) as his prior two full-lengths, 2002's Heathen and 2003's Reality, The Next Day initially seems to pick up where those albums left off. But there's a much more irreverent, iconoclastic undertone to it all, putting the album at the beginning of a new era and creative rebirth for Bowie. It jerks and scrapes a bit more, abrades and provokes — the album cover is a simple block of text covering up the famous image adorning 1977's "Heroes" — and the end result is the strongest album Bowie has recorded in years, possibly decades.
The scratching, skronking guitar in the album's opening title track immediately draws the listener back to Carlos Alomar's performances during Bowie's famed Berlin period, suggesting that perhaps the album cover goes beyond mere winking self-reference. Moreover, the track finds Bowie roaring with defiance and (literal) gallows humor, capping a surreal fable with the chorus, "Here I am, not quite dying/My body left to rot in a hollow tree/Its branches throwing shadows on the gallows for me/And the next day, and the next, and another day!" At 66, Bowie once again sounds ageless, mighty and eternal.
Highlights come frequently on The Next Day, and many of them in the form of strange albeit rewarding stylistic experiments. The clanking, sax-heavy "Dirty Boys" is aesthetically in line with recent Tom Waits, but in context works remarkably well, thanks in large part to a strong melody at the core of it all. The abstract and atmospheric "Heat," meanwhile, has all of the awe-inspiring vastness of recent Scott Walker, without the scariness. The strongest of these new shifts is in first single "Where Are We Now?," a gentle, drifting art-rock ballad that feels more of a piece with solo Robert Wyatt, and lyrically references various sites in Germany, from nightclub Dschungel, which Bowie and Iggy Pop frequented during the '70s, to the once-forbidding site of Potsdtamer Platz. Yet it's less nostalgic than resigned and existential, taking inventory of each of these places with a voice that sounds weary and vulnerable, asking, "Where are we now?", suggesting that sometimes even an artistic dynamo can sometimes be left wanting for an answer.
Just as impressive are the moments in which Bowie sticks to being Bowie, and he does so better than he has in some time. New single "The Stars (Are Out Tonight)" is one such standout that could be perfectly at home alongside his late-'70s and early-'80s best, riding a cool groove and bolstered by a lush bed of strings. "Valentine's Day" is a fairly simple and straightforward pop song that succeeds largely on the merits of being left unobstructed by unnecessary overproduction. "(You Will) Set the World on Fire" leans more toward classic Stooges, rocking out on meaty power-chord riffs and soaring to a huge chorus. And "Dancing Out In Space" simply bounces and struts with effortless joy.
For David Bowie, grandeur has often been a better look than straightforwardness. With so many groundbreaking moments in his discography, the rare moment of simplicity, like 1999's "Hours" can come across as drab. The Next Day, however, is the rare album of his that strikes the proper balance between ambition and directness. The buzz surrounding the album is that it's Bowie's best since Scary Monsters, and that's not wrong. Though there's no discounting the idea that his absence for 10 years made this return seem that much more profound, it might not have made as deep an impact without a set of songs this good.
Similar Albums:


David Bowie – Scary Monsters


Jarvis Cocker – Further Complications


Kate Bush – 50 Words For Snow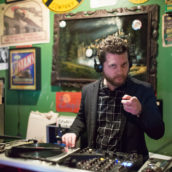 Jeff Terich
Jeff Terich is the founder and editor of Treble. He's been writing about music for 20 years and has been published at American Songwriter, Bandcamp Daily, Reverb, Spin, Stereogum, uDiscoverMusic, VinylMePlease and some others that he's forgetting right now. He's still not tired of it.