Dead Kennedys : Fresh Fruit for Rotting Vegetables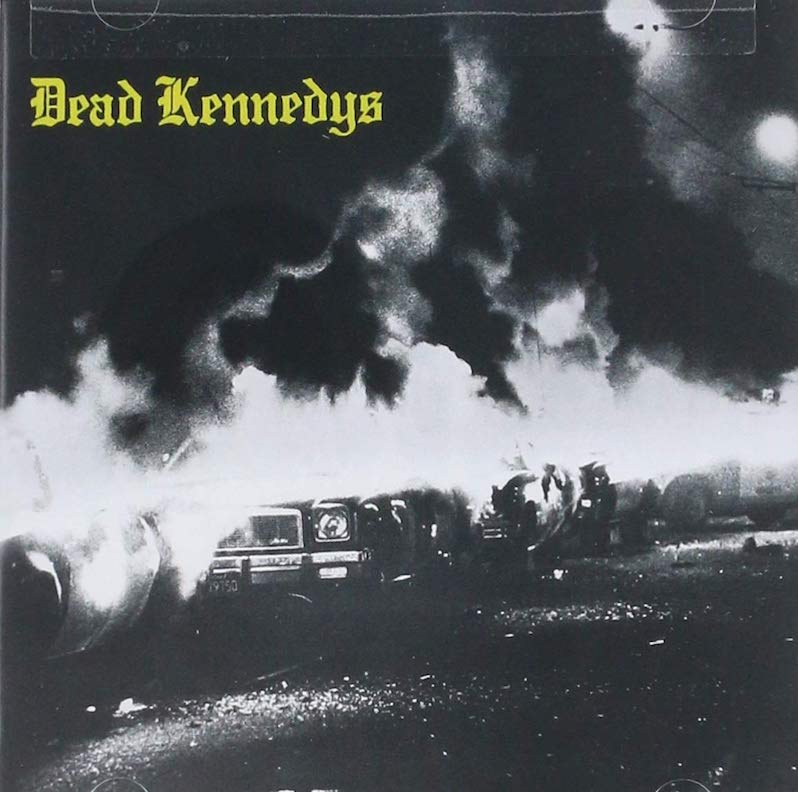 Not only was it the best selling and most touted record of the Dead Kennedys' career, Fresh Fruit for Rotting Vegetables is also one of Steve Buscemi's all time favorite records. That factoid alone should be enough to wrap up this review and make you go get it ASAP, pending you don't have a copy. Led by the craggy voiced Jello Biafra and the wrangling riffs of guitarist East Bay Ray (who also produced) with a full throttle punk assault, Biafra's lyrics were very satirical, yet still managed to convey and come across better than the raw truth.
Sure, it was controversial and led some on their moral high horse to brand the Dead Kennedys as the "world's most dangerous band." One of the tracks that helped fuel this mentality's fire was the opener "Kill the Poor," which in fact was actually a first person narrative from the point and view of politicians and aristocrats who wanted to eradicate the impoverished of the world.
The Dead Kennedys had no fear when it came to lambasting liberals who were too timid. During the time, California's then-governor Jerry Brown went too far to convince young voters that he was cool and hip but in Biafra's eyes, he was merely a "hippy Fascist" who had "organic poison gas" at his disposal but the song's signature sound will always be remembered for East Bays Ray's nervous flamenco licks. And then there was "Holiday in Cambodia" which lampooned oppressive regimes and liberal elitists in their cushy Ivy League way of living. "So you've been to school for a year or two and you know you've seen it all/In daddy's car thinking you'll go far/Back east your type don't crawl/Play ethnicky jazz to parade your snazz on your five grand stereo."
"Lets Lynch the Landlord" was as memorable as any three chord barnburner that ever came along, but for an album made in 1980 it seemed like the Dead Kennedys could foresee some of society's ills in 2006, such as the pharmaceutical Reich which runs the medical profession today on the frantic "Drug Me," delved deeper into the psyche on "Your Emotions" and the super tense state of fear amidst the threat of bio-terrorism with "Chemical Warfare" which mimicked an attack complete with violent feedback and coughing.
The Dead Kennedys would go on to release three more studio albums throughout the '80s but sadly were, and still are, caught up in a web of internal conflicts. Regardless, Fresh Fruit for Rotting Vegetables is what the Dead Kennedys are, bar-none.
---
Label: Alternative Tentacles
Year: 1980
---
Similar Albums: