Dear Nora announces new album, Skulls Example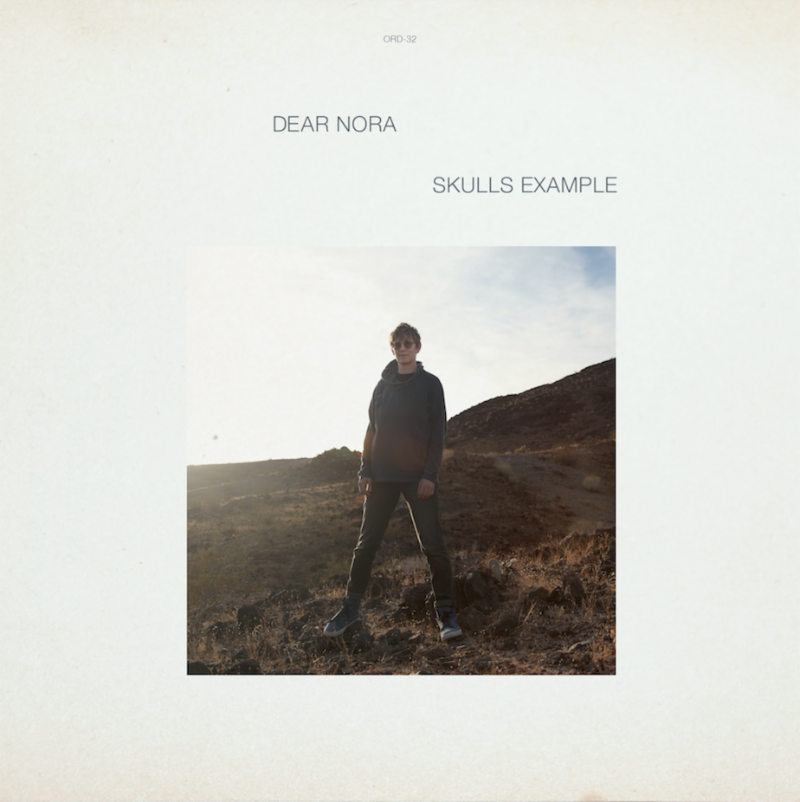 Dear Nora, the cult, lo-fi indie project of singer/songwriter Katy Davidson, is releasing a new album. Skulls Example is being released on May 25 via Orindal Records. The first single from the album is "Sunset on Humanity," which can be streamed below. Dear Nora is also touring in support of the album—take a look at those dates below.
Dear Nora Skulls Example tracklist:
1. White Fur
2. Morning Glories
3. New To Me
4. Simulation Feels
5. Sunset on Humanity
6. Anyway
7. Skulls Example
8. Worship the Cactus
9. Antidote for Mindlessness
10. Black Truck
11. Creature of Habit
12. Ancient Plain
13. Long Distance
14. Walking in the Hills
Dear Nora tour dates:
3/23-25 – Boise, ID – Treefort Music Fest
5/25 – Portland, OR – Turn Turn Turn – Early Show (All Ages) / Late Show (21+) (N)
5/26 – Seattle, WA – Timbre Room (N)
5/29 – Oakland, CA – Starline Social Club (N) (S)
5/30 – Los Angeles, CA – Bootleg Theater (N) (H)
5/31 – Phoenix, AZ – Trunk Space (N)
6/1 – Palm Springs, CA – Ace Hotel (Amigo Room) (N)
6/2 – San Francisco, CA – Make Out Room (early show) (N)
(N) = with Nicholas Krgovich
(H) = with Hand Habits
(S) = with Stephen Steinbrink
Dear Nora's Mountain Rock is featured on our list of the 10 Best Reissues of 2017.