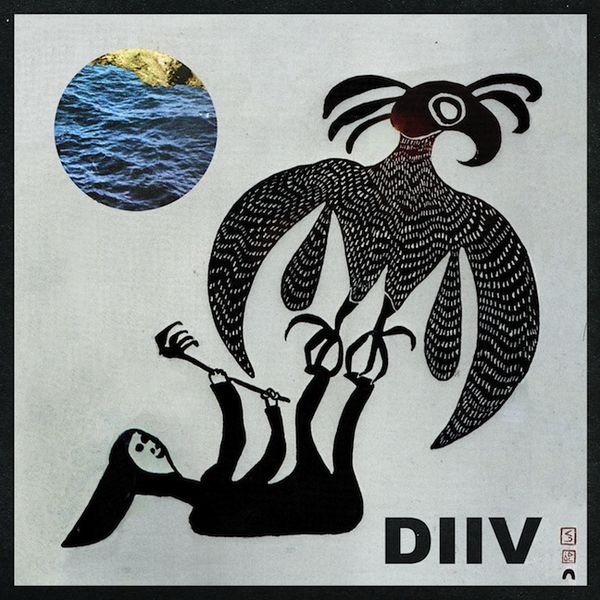 In popular music, albums often lend themselves to a broad, generalized grouping in which each song fits nicely into a well-defined bucket. I remember these types of checklist albums vividly from my youth; mainstream hip-hop acts like Eminem or 50 Cent were bound to have the posse cut, the club hit, and the reflective and somber elegy. This approach likely makes the albums easier to digest for larger audiences, and of course, artists from different decades have been very successful in taking other roads, be it uniformly coherent LPs or brazenly muddled offerings. I suspect most well-respected artists will deny that any of their songs can be lumped into "buckets", but even some critically-acclaimed albums contain the token instrumental interlude or the more accessible single. Zachary Cole Smith's indie rock project, Diiv, manages to avoid any obvious attempts at bucketing; and not because of a lack of diversity, Smith's songs undulate and shift within themselves as the vocals fade in and out, blurring the line between instrumental shoegaze rhythms and avant garde rock.
The album's second track, "Past Lives," is a perfect example of the in-song range that Smith displays throughout the album: the reverb-heavy vocals of the first half blend seamlessly into the bass and double electric guitar riffing of the second half. It may be a rather obvious metaphor, but the album's title, Oshin (ocean), does a good job of capturing the album's gradual yet powerful flow. Oshin reaches great heights and calm lows without ever putting the listener through giant leaps or pitfalls.
One song does fall into a bucket, however. "How Long Have You Known" is the "accessible single" of the album, but it earns the label for all the right reasons. The bright electric guitars and confident, catchy lyrics are instantly evocative of recent releases by Lotus Plaza and Real Estate. Not all songs on Oshin recall those bands though, especially in terms of first-listen charm. The musical vibes of "How Long Have You Known" continue on the follow-ups "Wait" and "Earthboy," but the lyrics come off as slightly more subdued, unintelligible and altogether softer. It's not a detriment — in fact, the relegated vocals help weave the album together and reinforce the importance of the guitar and bass melodies throughout the record.
Oshin closes on four strong notes, starting with "Sometime," a recent single which features another set of well balanced guitar chord progressions and spaced-out lyrics. Next up are "Oshin (Subsume)" and "Doused," each of which boasts a darker tone and more desperate vocals. "Doused" is the hardest rocking song on the album and Smith's manic lyrics allude towards a fear of drowning among other insecurities. Those fears are quickly quelled by "Home," the bright closing track that finds Smith at his most buoyant; his clear voice easily floats atop delicate guitars and a placid bass.
Zachary Cole Smith started Diiv (formerly known as Dive) last summer while playing as the touring guitarist with Beach Fossils. After teaming up with guitarist Andrew Bailey, bassist Devin Ruben Perez and drummer Colby Hewitt, the group immediately began playing gigs and recently toured with one of our favorite artists of 2012, Frankie Rose. Diiv go a long way in capturing an indie rock sound that's often difficult to pinpoint and inevitably changes with time. But instead of opting for cookie-cutter song structures, Diiv dissects these archetypal formations and builds new compositions that individually entertain as well as cohere as a whole. Oshin isn't perfect from front to back, but several sublime moments make it a debut that's not to be missed.
---
Label: Captured Tracks
Year: 2012
Buy this album at Turntable Lab
---
Similar Albums: