"What is post-punk?" has always been something of an open question, though the fact of punk rock still being somewhat fresh in the '70s and '80s somewhat lessened the ambiguity at the time. In other words: This is punk, and this is what comes after punk. And what came after was frequently weird and experimental, from the noise-funk of The Pop Group to the apocalyptic art rock of This Heat. And to say that its influence in contemporary bands hasn't produced similarly weird and, in turn, exhilarating music would be off-base, be it the punk-blues swagger of Iceage or the ominous stylistic blend of Algiers. Still, for every band proving that "post-punk revival" need not be a platform for too-faithful tribute, there's a dozen content to make faded carbon copies of "Age of Consent."
UK trio Drahla isn't among those dozens. The band's debut album Useless Coordinates is more about tension and rough edges than fetishizing an aesthetic. In fact, their aesthetic at times could easily be described as anti-aesthetic: "Primitive Rhythm" is 81 seconds of chordal atonality and itchy guitar scratch that has a no-wave-like indifference to conventional melody and hooks. Drahla don't do Factory Records nostalgia for its own sake—they aim to find a groove in places where one won't easily fit.
From the outset of Useless Coordinates, Drahla put forth a level of aggression that's startling upon first listen. The guitar stabs and pick scrapes of leadoff track "Gilded Cloud" are harsh, impactful, showcasing a level of intensity that suggests a hostile and harrowing listening experience. It's not entirely a red herring, but what follows doesn't seem quite so menacing. The piercing guitar jabs of "Serenity" give way to a stunning saxophone accompaniment, an instrument that appears throughout the album, adding some wonderful textural treatments to songs like first single "Stimulus for Living" and the melodic, yet razor-sharp "Serotonin Level."
The thing that makes Drahla stand out is not necessarily their approach to songwriting—each song here still essentially has a verse, a chorus and so on. But they wield dissonance in a fascinating way, finding a melodic sensibility in elements that shouldn't. It probably shouldn't come as much of a surprise that the three members of the band are also visual artists, as their approach to music is one that employs abstraction to achieve the end of creating a song whose disparate elements shouldn't come together as seamlessly as they do. But they do.
Similar Albums: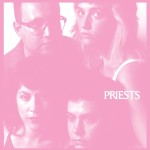 Priests – Nothing Feels Natural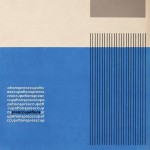 Preoccupations – Preoccupations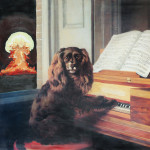 Pill – Soft Hell