On Fantastic Damage, El-P paired stygian themes with apocalyptic beats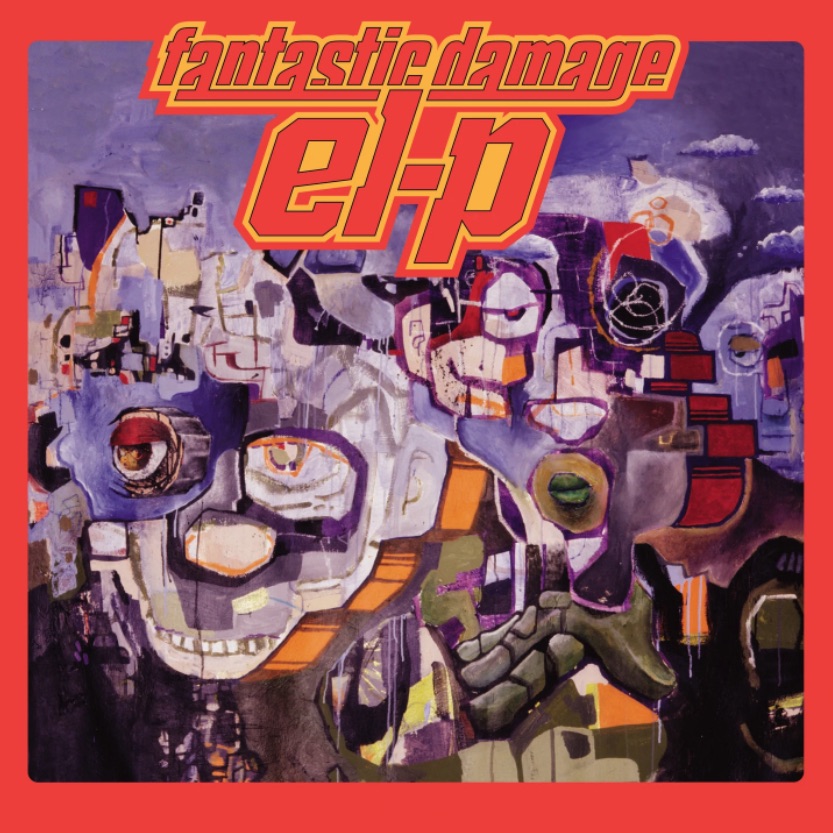 The United States entered into a wave of discomfort in 2002, the body politic regrouping after a shocking act of terrorism. A sense of vulnerability pervaded, and the looming invasion of Afghanistan, ostensibly to retaliate against those responsible, seemed to satiate war hawks eager for revenge. Liquid bottles with more than 4 ounces of fluid had become TSA contraband, no longer allowed aboard commercial airliners in carry-on luggage—with passengers required to remove their shoes prior to boarding for fear of explosives being smuggled on flights.
The early '00s became an era of adjustment, full of suspicion and paranoia. But New York was ground zero, the epicenter of it all, with stories and perspectives coming out of the city that articulated those feelings in ways both compelling and tragic. Game changing events inevitably leave a lot to parse through, however through the malaise the creative impulses of New York artists proved as insightful and engaging as they'd always been. They're a rugged breed, with no interruption in the number of inspired projects released amid a backdrop of rubble and resilience.
Tough times create tough people and few more so than Brooklyn rapper/producer El-P—who despite all the distractions, dropped his solo debut Fantastic Damage 20 years ago this May. And while it's not an album offering commentary on that specific era of paranoia and fear (it was recorded before September 11, 2001), its title most certainly could be. As it sits in 2022, it still sounds like chaos.
At the two-decade mark it not only feels contemporary but with its stygian themes and apocalyptic grooves, Fantastic Damage also runs futuristic. Sci-Fi and "dystopian" are apt descriptives but the album is more original than that, a singular statement from one of rap's most unique anti heroes, a gem—his masterpiece. Produced in full by El-P and released on his own Def Jux imprint, the recording is a gesture to the deities of autonomy, an offering where suckas and bogus ideologies are sacrificed to the DIY gods. And while it's his magnum opus he is joined, on occasion, by other standout MC's, label associates and likeminded lyricists.
Fantastic Damage is a challenging album to digest with everything from the beats to song titles delivering constant pushback against the familiar. Tracks named "The Nang, the Front, the Bush and the Shit," "Dr. Hellno and the Praying Mantus" or even, "Dead Disnee" don't offer a single hint as to what they're about. But that's part of the appeal, and to get a proper sense of the project you have to sit with it, open up—let its unorthodox magic reveal itself.
In 2002 El-P stood in juxtaposition with what sounds like, everything, Rawkus Records, mediocracy, the status quo. It's pure piss and vinegar, righteous indignation—B-boy anger as fine art. From the opening intro, the almost air raid siren indicates—it's on. The bumrush lasts for just over an hour, as drums hit like battering rams, poetics evade easy understanding and the ever steady needle work of DJ Abilities threads it all together.
It's as if a noise band implemented samplers, curious to figure out just how unsettling they could be. The answer is: very. And that's where the virtuosity appears, through the dissonance, mayhem and obtuse wordplay, with just like the best of any hip hop albums, Fantastic Damage simply knocks.
So, while everyone might not be able to decode the meaning of, "where great expected movement tossed itself to the brain otters" that pops up on "Truancy" or relate to, "fishing for the fly shit hybrid" mentioned in "Accidents Don't Happen" — fair enough. But if heads aren't nodding from the pure bump of El-P's production on both of those songs, it would be wise to check for a pulse.
In addition to the music, there's also punditry at play, Reaganomics gets a middle finger early on, police brutality is memorialized by way of "Squeege Man Shooting" and even the phrase "new Rome" makes its way into the album's ad-hoc vocabulary. However, across its 16 songs, some of the most powerful moments happen when El-P explores the interpersonal—those spaces where our energy and vibes overlap with one another, the collective places and group environments. That may seem odd in context, like a suggestion of some sort of emo squishiness, but it isn't. Instead, it implies that under the layers of punishing beats and hyper lyricism is an incredibly deep EQ display. An implication, that he understands and channels his emotional intelligence into superb art like this—gorgeous, disorienting audio.
Those profound bits, the anxieties and neuroses, are best captured by way of the album's singles. First with, "Stepfather Factory," a subversive four minutes undermining the idea of the nuclear family. Through the introduction of an automated caregiver the sanctity of the home gets disrupted, in what feels like an extension of "Last Good Sleep" from his Company Flow past, he articulates the void often felt in broken households—with an assembly line robot, primed for mistreatment and alcohol abuse, stepping in to assume the role of a surrogate parent. It's considerable, and whether or not it's space-age fiction doesn't matter—that he even attempts to tackle the idea is impressive.
The other single from Fantastic Damage, "Deep Space 9mm," more in its video than anywhere else, highlights El-P afoot in New York City, as pedestrians, bartenders and cab drivers keep revolver length distance between themselves and whatever threat he presents, all while tending to the casual cool of everyday routine. There's no justice done to the clip here, but its symbolism still applies and is no better metaphor for the country now, as it was back in 2002.
Yes, there are grand concepts here, and Fantastic Damage is better for it. Hip-hop at its most gothic, that even 20 years later—with El-P riding a new era of creativity with Run the Jewels—still feels very much on the pulse of the moment. The more things change, the more they don't—the long-term result of fantastic damage is a lasting impact.
***
Buy this album at Turntable Lab
---
Support our Site—Subscribe to Our Patreon: Become one of our monthly patrons and help support an independent media resource while gaining access to exclusive content, shirts, playlists, mixtapes and more.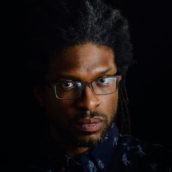 J. Smith
J. Smith is a Golden State native, long time rap fan and music enthusiast