Andrew Bird, Laura Jane Grace to play Emerge festival 2019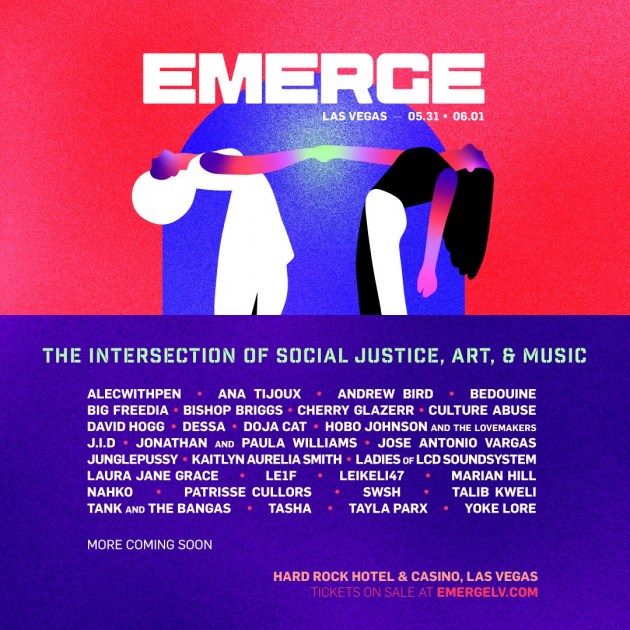 The second annual Emerge festival is being held in Las Vegas on May 31 and June 1. The fest is billed as "the intersection of social justice, art, and music," and its lineup has been announced. Featured on the Emerge fest lineup are Andrew Bird, Laura Jane Grace, Big Freedia, Ladies of LCD Soundsystem (DJs/band members Nancy Whang and Gavin Rayna Russom), Talib Kweli, Leikeli47, Cherry Glazerr, Culture Abuse, Dessa, Le1f, Tank and the Bangas, Bedouine, Kaitlyn Aurelia Smith and more.
The festival will also feature Black Lives Matter co-founder Patrisse Cullors, March for Our Lives co-founder David Miles Hogg, comic artist Alec With Pen and more. The fest is being divided into four different "experiences": "Protest," "Self," "Brave," and "Sex." Additionally there will be industry panels, a private pool, wellness lounge and more. Also, no sets will overlap with one another.
Take a look at the full lineup on the flyer above.