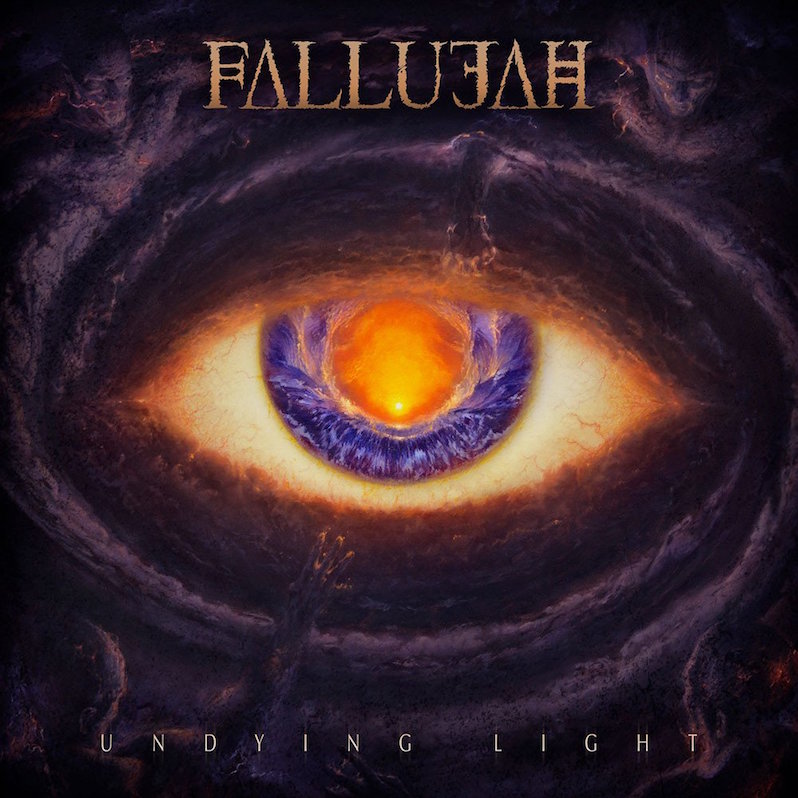 Fallujah's third LP, 2016's Dreamless, was a blend of crushing death metal qualities woven together through mesmerizing atmospheres. It set a high bar for their next set of music, though it would prove to be a transitional work for the Bay Area death metal band. Coming into their fourth studio album, Undying Light, they not only bring a new member into the mix but also make some adjustments to their sound. The result is a record that contains a superb duality of emotion and stellar musicianship.
Undying Light goes for a more direct path in heavy instrumentation, while maintaining an atmospheric presence. The pounding rhythm and radiant guitar rhythm of album opener "Glass House" is a strong example of what to expect moving forward. The fluctuating guitar tones help to bring a sense of dreaminess similar to what the band has done in the past. Fallujah's new vocalist, Antonio Palermo, offers a higher pitch to his vocals, adding to the frenzy of instrumentation throughout Undying Light.
"Last Light" savagely whirls with melodic delight. The rolling blast beats combine with the bass to provide the track an airy element, allowing the guitar work to exude a hazy aura. "Ultraviolet" grabs hold of the listener in its dream-like, ominous tone, all before dropping into this vicious delivery of guitar shredding. Palermo's voice embraces the adrenaline of the rage-inducing flow. "The Ocean Above" offers a serene section toward its end, a gentle drum beat coasting alongside echoing guitar notes.
It's a welcome development to hear Fallujah express their atmospheric music through a variety of engaging compositions. The album includes a collection of music where one can both head bang and relax to. The melodic component of Undying Light is what provides the album its duality, balancing the materials aggression and tranquility. "Distant And Cold" opens on a somber note; the vocals and instrumentals whirl forward, establishing a hazy appeal. The droning material contains a meditative nature, illuminating tones appearing to heighten the soothing flow. The record's closing song, "Departure," embraces the record's overall aggressive delivery. Blast beats come crashing in as the bass pumps steadily next to a dark guitar rhythm. Nearing the song's end, the composition raises in intensity, all
before settling into a distorted blend of sound.
Undying Light is a captivating experience from beginning to end. Fallujah has easily presented a work that displays their excellent artistry, as well as being their best record thus far. The music of Undying Light is as exhilarating as it is spiritual and meditative, a duality that Fallujah has captured with great skill.
Similar Albums: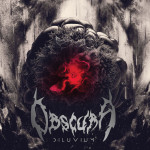 Obscura – Diluvium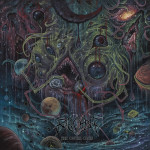 Revocation – The Outer Ones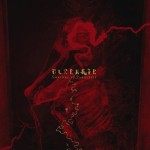 Ulcerate – Shrines of Paralysis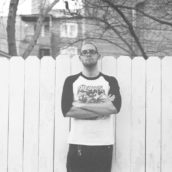 Michael Pementel
A graduate of Columbia College Chicago's Creative Writing Program, Michael Pementel is a published music journalist, specializing in metal and its numerous subgenres. Along with his work for Treble and Bloody Disgusting, he has also written for Consequence of Sound, Metal Injection, Dread Central, Electronic Gaming Monthly and the Funimation blog.