Faye Webster's "Better Distractions" is a feel-good banger about feeling bad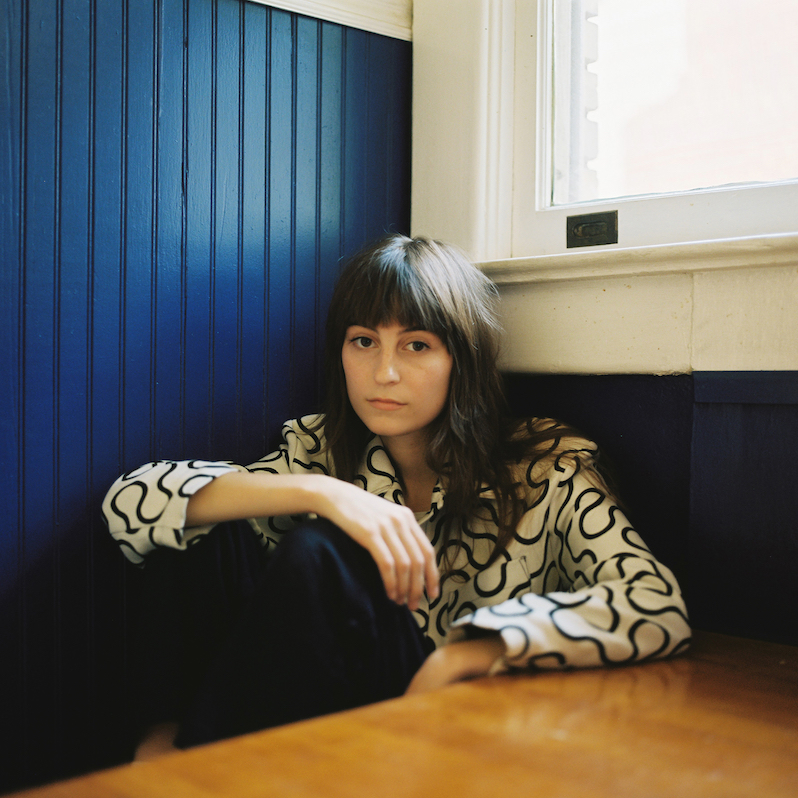 Faye Webster's everyday "woeness" is generally not the type of jam I dig. Sure, life is dealing us all a 2020 poo sandwich, but that extra slumber dip she generally angles in performance, while ASMR cool, is sometimes a bit much. In the middle of her blowy, twang groove "Better Distractions" visual, one specific moment loops us all in. For a second, team "inaudible yammer" drops shoulders in unison.
The Atlanta-based musician, whose 2019 Atlanta Millionaires Club charmed many year-end top ten lists, in a fit of overwhelming vexation shoves about 25 halfway completed crossword puzzles on the floor.
Flashbacks anyone?
"I wrote this song kinda without knowing I was writing it," says Faye. "It's a kind of free association, just thoughts running straight from my head onto paper untouched. I also think it's best my band has ever sounded on record." As certain cities and states begin the process of opening up, amid wildfires destroying property and air quality, hurricanes about to hit, collegiate sports conferences flip-flopping on sending students, I repeat students, to play college football, during COVID, at the behest of billion-dollar TV contracts: Doing that money dance.
We are approaching a peak virus-art moment. Webster, in the midst of missing someone—"Got two friends that I could see / but they got two jobs and a baby / I just want to see you"—is reflecting back on moments we all moved through months ago. Whether it's making sandwiches, jumping on a trampoline with several versions of her "bummer, dude" self, or writing the most feel-good despondent-girl sad banger song, I'm anxious for more Webster contradiction genesis.
John-Paul Shiver
John-Paul Shiver has been contributing to Treble since 2018. His work as an experienced music journalist and pop culture commentator has appeared in The Wire, 48 Hills, Resident Advisor, SF Weekly, Bandcamp Daily, PulpLab, AFROPUNK and Drowned In Sound.