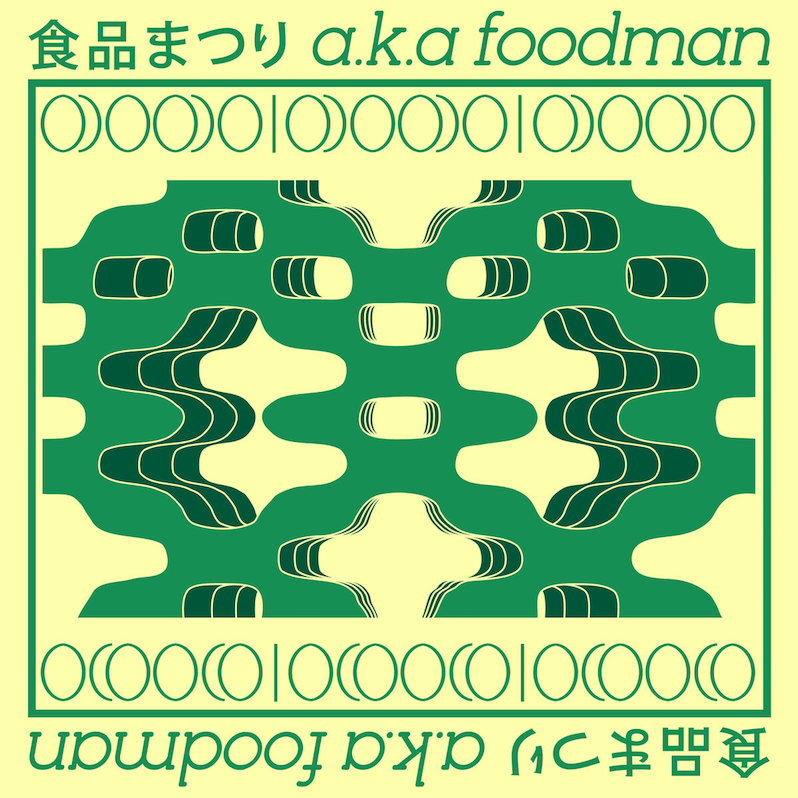 Takahide Higuchi's music as Foodman, an informed version of footwork and juke, has posted up and taken residence on the fringes of categorization since he started releasing projects at the beginning of this decade. Referred to as an Ambassador of Japan's experimental electronic music scene for a reason, he cooks up and employs rhythmic ambient, trap, slow-tempo house and dub. Granted, at times, there is a batty, childlike exploration in temperament—like some bizarre carnival scene that pops up with whack-a-mole tendencies—surrounding those groovy edges. But there is no whitewashing of genre happening. If anything, when locked on, Foodman is out here putting on clinics how to do more with less.
His recent ODOODO EP—created on his laptop while at park benches, restaurant tables, and Japanese communal bathhouses—is an exciting, weird, nonconformist collection of ideas that punch along without heavy percussive accents. An intentional strategy according to his interpreter. That's right. While fashionable EDM producers jam up a track with useless popular tropes and then slap gentrification names on it to mark their newfound territory, Higuchi just keeps it moving, creating music outside in wide open spaces.
With "Funiki," "Moyashi Kids" and "Otokogi," we get his best version of footwork ideas, the slim type, that just chop along, kicking and tinkering away without a dominating bass sound. "Moyashi Kids" allows us to pull the curtain back and see his mechanical, yet frugal beat construction. Where other producers would add stuff to hide flaws, Higuchi gives us transparency. That takes guts and belief in your own style of crazy. That winning move bleeds right into the upright scatterbrain funk of "Otokogi." It's a chest-out moment, showcasing modest kick drum, voice yelp samples scattered about, snare hits and keyboard notes that frame the melody, pushing complete dance floor anarchy. It's a chemistry experiment going off and the main slapper here, worthy of many repeat plays. "Fue," a cooling off break filled with aquatic, effervescent dub spaces follows things up with its skittish beat design. Higuchi said he made it for people to take in "with a blank mind, without thinking much."
The opening track "Dege" and the closer "Colosseum" are those bohemian dissenter joints, mentioned earlier, that use pools of agreeable sound drops amidst discordant blips, loops and scatological whimsy running amok at varied tempos. If we gotta wade through the cray, which is quite interesting, to get to the stylish, so be it. In this era of snatch and repeat, especially in electronic music, original ideas, loony or not, call for praise.
ODOODO is far from an easy press-and-play ear candy cassette half the time. (And yes, it is available in cassette format.) Foodman makes us contemplate, take things in for a bit and wait for the payoff. Such is the price paid for integrity.
Similar Albums: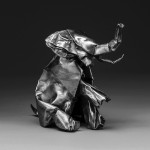 Jlin – Black Origami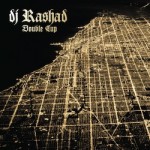 DJ Rashad – Double Cup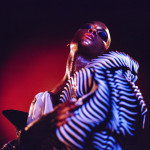 Lotic – Power
John-Paul Shiver
John-Paul Shiver has been contributing to Treble since 2018. His work as an experienced music journalist and pop culture commentator has appeared in The Wire, 48 Hills, Resident Advisor, SF Weekly, Bandcamp Daily, PulpLab, AFROPUNK and Drowned In Sound.