Four Tet releases new record Anna Painting, a collaboration with painter Anna Liber Lewis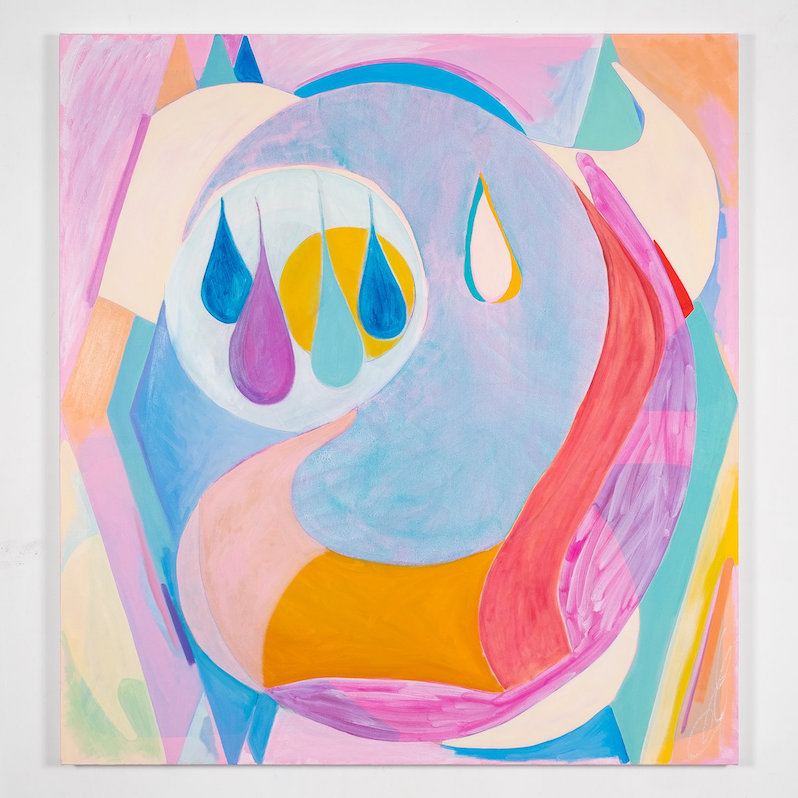 Four Tet has just released a new record. The set of new music is titled Anna Painting and features three tracks made in collaboration with painter Anna Liber Lewis over the course of several months. The artwork, seen above, was also created by Lewis.
Four Tet's Kieran Hebden says on his Bandcamp page, "Anna and I have known each other almost all our lives. We grew up in London with overlapping social circles and shared early music experiences as teenagers. The collaboration unfolded over several months. We worked in tandem from conversation and correspondence. I made music and Anna responded to it with drawings and paintings, apart from the last track, which I made after having seen her work. It was performed and exhibited at a show called Muscle Memory at the Elephant West gallery in London in early 2019."
Hear the full album below.
Four Tet's Rounds is featured on our list of 10 Essential IDM Albums.