Grails announce new album, Anches En Maat

Grails have announced their first new album in six years. On September 22, the group returns with Anches En Maat via Temporary Residence. Hear the first song they've shared from the album, "Sad & Illegal." They've also announced tour dates in Europe. Check those out below.
Emil Amos of Grails said in a statement about the new track, "After a band has existed for 20 years, there are things you've always wanted to try on the back burner that you've never had the room to approach. We all have a bizarre lust to try and not sound like ourselves at times… which is usually the first and last thing you fail at. But with 'Sad & Illegal' maybe Grails got a little closer to getting outside ourselves.
"There are emotions represented in film music that just aren't things one experiences in a normal day. Like the immense suspicion baked into music from a repelling scene in a diamond heist film… the way the hi-hat simmers, the filthy fretless bass and an out of tune piano that skitters around the beat. This is the dimension where Sad & Illegal was born in… out of a sense-memory we never got to experience, but that film music told us was real."
Grails' last album was Chalice Hymnal.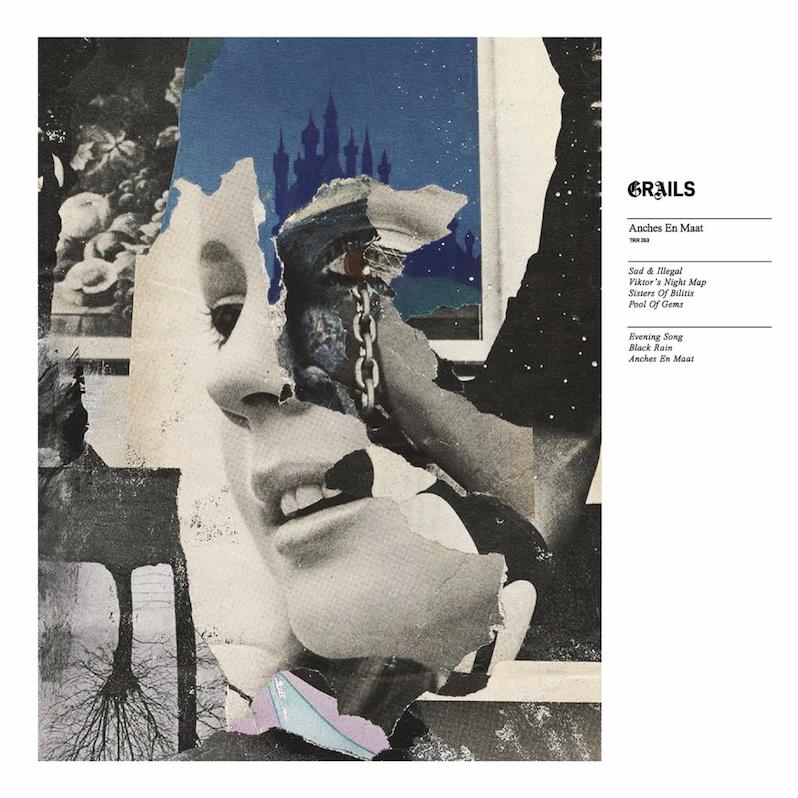 Grails Anches En Maat tracklist:
1. Sad & Illegal
2. Viktor's Night Map
3. Sisters of Bilitis
4. Pool of Gems
5. Evening Song
6. Black Rain
7. Anches En Maat
Grails tour dates:
Oct 4 Stadwerkstatt, Linz, AT
Oct 5 A38, Budapest, HU
Oct 6 Pink Whale, Bratislava, SK
Oct 7 Kabinet Muz, Brno, CZ
Oct 8 Meet Factory, Prague, CZ
Oct 9 Arena, Vienna, AT
Oct 11 Roadrunners Rock & Motor Club, Berlin, DE
Oct 12 BHF Langendreer, Bochum, DE
Oct 13 Botanique, Brussels, BE
Oct 14 Vera, Groningen, NL
Oct 15 Hafenklang, Hamburg, DE
Oct 16 Vega / Ideal Bar, Copenhagen, DK
Oct 18 Kuudes Linja, Helsinki, FI
Oct 19 Paavli Kultuurivabrik, Tallinn EE
Oct 20 Zemlika Festival, Durbe LV
Oct 21 Sodas2123 Vilnius, LT
Oct 22 VooDoo Warsaw PL