Great Albums You Might Have Missed in 2019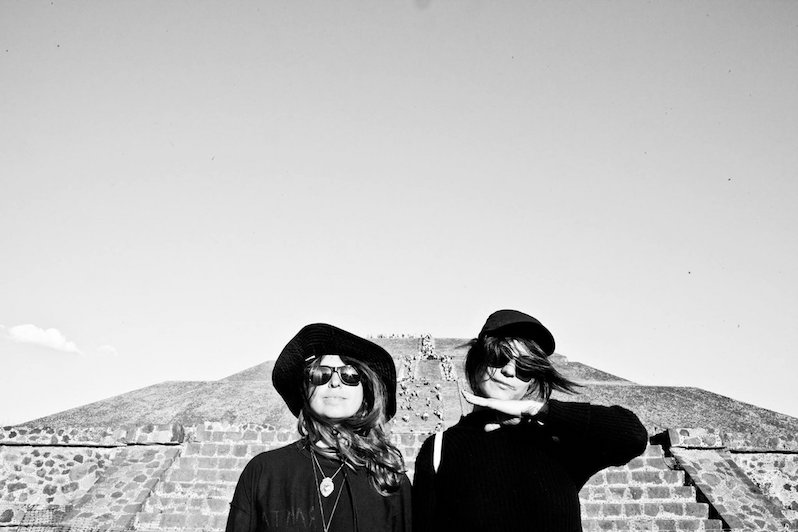 We try, as hard as we can, every year to catch as many fragments of the onslaught of new music that comes flooding toward us. And every year, we fail to live up to that promise. It's not for lack of trying, but really because there's just so much music being made right now, and it's being made by so many legitimately good artists that, yes, even the good stuff flies under the radar from time to time. But it's not just us—it's not easy for any of us to hear all the good stuff, so before we release The List, set it in stone and ascend to the mountaintop, we're doing two things: 1. Sharing some of the great music that we missed this year along with 2. some of the great music that we heard that deserves a second mention. Great music isn't always shared via canon, and we're doing what we can to shed some light on what's happening along the fringes. Here 16 great albums from 2019 that you might have missed.
---
Afrikan Sciences – Centered
Centered, Eric Porter's album from this summer, sees the producer facilitating breakbeat music, with a bit more redemption this time around. Recording under the name Afrikan Sciences, this New York-based artist, known for his recontextualized sound collages, grinds up various kick-drum-assisted genres on his sixth LP.  This change-up of sorts is right in line with his tendency for refusing to repeat. Don't trip, the terrain still speaketh the tongue of outliers and how they maneuver in the world. "aRuema," an astute summation of the direction Porter is heading, comes in and stays humid during its eight-minute runtime, featuring a talking drum conversing non-stop over a side to side moving bass line. It carries the spirit of the Ancestors, holding court in the nebula, communicating via the drum over digital frequencies. It's got that feel. – John-Paul Shiver
Stream: Bandcamp
---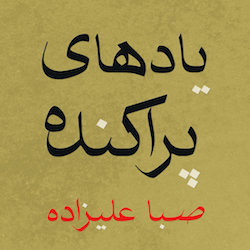 Saba Alizadeh – Scattered Memories
Saba Alizadeh's music and art has brought him to widespread destinations spanning the globe, including Carnegie Hall. Yet one of his greatest contributions to music to date is one that nonetheless has an avant garde, esoteric quality. Scattered Memories is inspired by Alizadeh's homeland of Iran, prominently featuring both his own spike-fiddle playing (Alizadeh is a virtuoso musician as well as the son of acclaimed Persian musician Hossein Alizadeh) as well as samples of Persian instruments. Yet the finished product is a work that's more of an elegiac ambient and drone piece than anything that could be described as "traditional." The intense static pulses of "Colors Wove Me In Tehran" are reminiscent of the darkest of Tim Hecker's works, while "Blood City" feels like a ghostly tour through ancient city walls. Scattered Memories is at once dark and unsettling yet deeply moving, a unique album that finds beauty and overwhelming emotion in haunted open spaces. – Jeff Terich
Stream: Bandcamp
---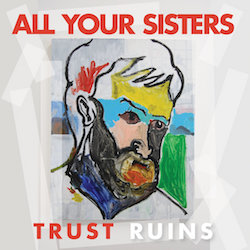 All Your Sisters – Trust Ruins
The plastic sheen of Hollywood and uninterrupted sunshine of Santa Monica and Malibu might offer the illusion of glamour, but goth has been thriving in Los Angeles for the past decade, drawing even native NorCal artists down within its seedy underbelly. All Your Sisters, originally from Oakland, are one such band who've brought their tense and sinister blend of industrial and darkwave to L.A., though they seem less tied to any particular locale than an internal, harrowing kind of psychic pain. Trust Ruins is among the most urgent and atmospherically menacing albums of the year that you can somehow also dance to. In anthems like "Your Way," "Dividing Lines" and "The Deceiver," All Your Sisters use pulsing beats, punishing synths and a squeal of post-punk guitar to deliver a descent into powerful, stylish anguish. – Jeff Terich
Stream: Bandcamp
---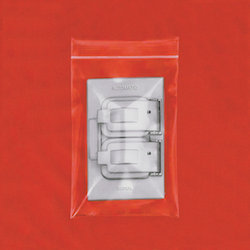 Automatic – Signal
Peep the declarative whir of three women who named their band after a song by the Go-Gos. That sinister tone? Acknowledgment of 21st century isolation attributed to "device culture," slicing through all the "phone alert" noise. Automatic met while entrenched in L.A.ʻs DIY scene and began working shit out as a unit in 2017. These musicians—Izzy Glaudini, Lola Dompé, and Halle Saxon—purposely decided to remove the guitar element from their band. Turned off by the "bro" energy in the local scene and rock music on the radio, they instead chose synths, drums and bass. Automatic manipulate tone and jostles negative space by pushing that doom cold groove. Projecting visions of asymmetrical hair coifs shifting in the blue light. A quick-moving debut, Signal, eviscerates narratives quickly over 11 tracks, darting through post-punk eras with low-key aplomb. – John-Paul Shiver
Stream: Bandcamp
---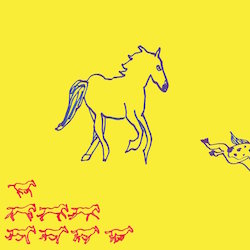 DEHD – Water
Veterans of Chicago's progressively high-yielding DIY scene, guitarist Jason Balla of Ne-Hi and Earring, bassist Emily Kempf of Vail and formerly with Lala Lala, and drummer Eric McGrady complete the lo-fi roustabout trio called DEHD. Water, their chaotically freaky rumination, uses the factual romantic break-up from Balla and Kempf as an opportunity to explore sensations of thanks for being granted the opportunity to feel. Trippy right? Borrowing the murmur jangle of Velvet Underground, psychedelic uplift of Thee Oh Sees and inserting their own insouciant blithe charm, this third coast trio write and execute inventive heart-wrenching art without the need of shiny studio polish. By purposely avoiding blame game break-up album tropes, such as those found on Rumours and Here My Dear, DEHD turns 13 tracks, whose songs extend past three minutes only twice, into a backasswards, unrefined, "we jam Econo" forward-moving shark.- John-Paul Shiver
Stream: Bandcamp
---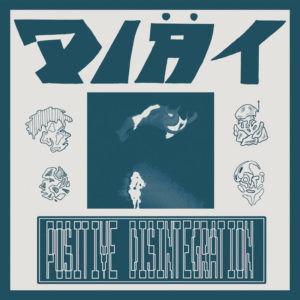 Dïat – Positive Disintegration
Berlin's Dïat doesn't make it easy—no social media presence, barely any web identity at all, and scant few live shows at all. Which makes it feel all the more like a hidden gem when the dark revelation of Positive Disintegration is uncovered for the first time. The band's eight-song sophomore album is stunningly gloomy, wavering between dirge-heavy post-punk and the eeriest of coldwave textures—undercut with a bit of hardcore muscle—throughout a set of songs that feels at once like a bleak elegy for any hope that might have been left in the world and absurdist punk rock satire. It's not always uplifting, but there's an urgency that makes Dïat's music powerful, a motivational tool for surviving in a painfully stupid dystopia. – Jeff Terich
Stream: Bandcamp
---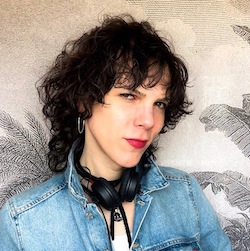 Eris Drew – Raving Disco Breaks Vol. 1
When interacting, excuse me, "shaking that thing" to Eris Drew's mixtape Raving Disco Breaks Vol. 1, sweat will no doubt be cascading down your shit-eating grin for the entire hour and change this mix runs for. No awkward middle ground of sheepish acceptance is allowed here. You either are down or not. Eris Drew, partner of DJ and producer Octo Octa, weaves a blunt, strong narrative of embodiment, defiance, cultural transcendence and personal triumph—disco directive Number One—into a flow of body rockin' beats, scratches, drops, and sweet melodies. It's a ginormous earth-quaking seduction of a vibe she calls "Motherbeat." Mixing disco house with broken beats, dropping Miami Bass jams with boogie keys and blending rave tunes with disco vocals-utilizing turntable techniques such as "doubles" tricks and "hot mixing"—a fast-paced mixing style created by OG DJ's who carried crates of records, not Serato—serves Drew's mix as a throwback shout-out to terrestrial radio Friday Night mix shows who programmed these high NRG sets that ran into the early morning. Raving Disco Breaks Vol. 1 is mood uplift.
All profits from Eris's mix will be donated to the Sylvia Rivera Law Project (SRLP), which works to guarantee that all people are free to self-determine their gender identity and expression, regardless of income or race, and without facing harassment, discrimination, or violence. – John-Paul Shiver
Stream: Soundcloud
---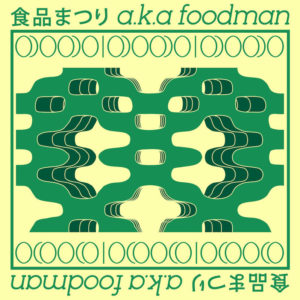 Foodman – ODOODO
Referred to as an Ambassador of Japan's experimental electronic music scene for a reason, Takahide Higuchi aka Foodman makes exciting, weird, nonconformist electronic music. He cooks up and employs rhythmic ambient arrangements, trap, slow-tempo house, and dub with a batty, childlike exploration in temperament. Imagine some bizarre carnival scene that pops up with whack-a-mole tendencies—surrounding those groovy edges. But there is no whitewashing of genre happening on his latest EP. If anything, when locked on, Foodman is out here putting on clinics how to do more with less. With "Funiki," "Moyashi Kids" and "Otokogi," we get his best version of footwork ideas, the slim type, that just chop along, kicking and tinkering away without a dominating bass sound. "Moyashi Kids" allows us to pull the curtain back and see his mechanical, yet frugal beat construction. Where other producers would add stuff to hide flaws, Higuchi gives us transparency. That takes guts and belief in your own style of crazy. – John-Paul Shiver
Stream: Bandcamp
---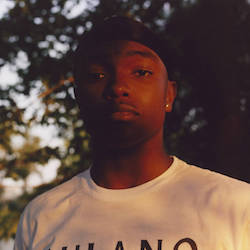 Caleb Giles – Under the Shade
Caleb Giles is an abstract, heady rapper. But the key to what makes Giles' newest record great is his ability to pick just the right moment to be startlingly direct. Take these lines from "Too," which sum up Giles' psychological state with brevity: "So I'm in my room, cutting up these rhymes out here/Like my neighbor at the stove, cutting lines out here/I'm in the middle tryna keep my fucking mind's eye clear." Or the instrumental ending "Name," which mixes chopped-and-screwed and progressive electronic into a sunshine pop concoction that Frank Ocean is begging to jump on. It's this comfort with honesty and beauty that makes Under the Shade so compelling. – Ben Cohn
Stream: Bandcamp
---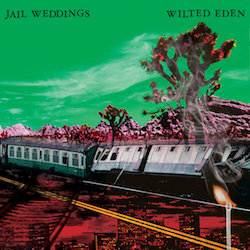 Jail Weddings – Wilted Eden
One of the best places to drink in all of the United States is a lounge called the Seance Room, an upstairs area at Muriel's in New Orleans, which—as you might imagine—is haunted. It's an intimate space and doesn't host live music, but if it did, I'd nominate Jail Weddings to grace its supernatural stage. The Los Angeles band are by no means up-and-comers—they've been together for a decade and members of the band cut their teeth in previous projects like The VSS and Starvations. But the large ensemble comes together with gloriously haunting and elegant post-punk presentation that's at once romantic and eerie. Equally evocative of The Waterboys and The Gun Club, Wilted Eden finds ample space for pop hooks within their wine-drunk dirges and ghostly chills in their soaring anthems. – Jeff Terich
Stream: Bandcamp
---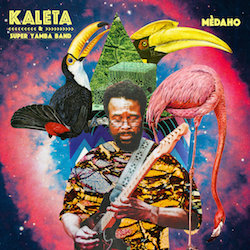 Kaleta & Super Yamba Band – Mèdaho
In the Beninese dialect Goun, "Mèdaho" translates to "elder" or "teacher," which in the case of Leon Ligan-Majek, better known as Kaleta, is a nod to the influential musical figures in his own life, including King Sunny Ade and Fela Kuti, each of whom previously enlisted him in their bands. And while Mèdaho harbors the influence of these musical giants, it also presents the Benin-born musician and his Brooklyn-based band at their most lively and vibrant, putting forth nine tracks of deeply grooving funk, Afrobeat and juju that simply cry out for movement and celebration. It's life and body-affirming music and pure headphone candy, with layers and layers of funk to unravel. – Jeff Terich
Stream: Bandcamp
---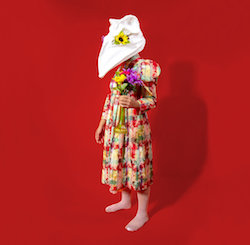 Lealani – Fantastic Planet
"Lonely Stars," a sinister well-built proto-punk strain, kicks off and sets the disposition for the gothic ferocious début Fantastic Planet by Pomona-based artist Lealani. Employing synths, samples, drums, guitar, and vintage toy-like instruments, she lines up sounds, not for the big box EDM dance, but to schleprock through 49 minutes of skillfully constructed mopecore. Recorded between Lealani's own growth from age 12 through 18, then mixed and mastered for the past three months with Dome of Dome label boss Wylie Cable, Planet leans all in with a combination of electronic, synth-pop and indie rock components. Lealani executes a skillful command of alien, otherworldly tone throughout. On the frenetic hustle of "Miniscule," cymbal crashes and drum hits get pancake-flat next to a woozy break that doubles and triples back and forth. "Broken," a nice piece of synth blues, where the beat knocks like nails, Lealani dials up the sinewy brood and doom with austere melodies while giving fools their walking papers via her squeaky announcement at the end: "I can't handle you much anymore no longer in my show." – John-Paul Shiver
Stream: Bandcamp
---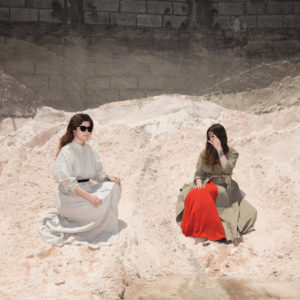 Rakta – Falha Comum
Falha Comum is either the darkest psychedelic album released this year, or the weirdest darkwave album. But really, there's no need to choose—Brazil's Rakta occupy numerous spaces at once, mastering space-goth, a space that perhaps didn't exist just yet, outside of the more atmospheric moments of "Bela Lugosi's Dead." Falha Comum is the album of theirs that's been soaking in acid the longest, each pulsing post-punk groove wrapped in layers and layers of echo effects before being launched into neighboring galaxies. It's also arguably their best, expanding their palette of often dancefloor-friendly post-punk grooves to make room for villainous nightmare anthems ("笑笑") and apocalyptic moonbase dancepunk ("Fim do Mundo"). It doesn't all feel so friendly or make perfect sense the first, second or third time you hear it, but the chaotic frenzy only makes the thrill of it more potent. – Jeff Terich
Stream: Bandcamp
---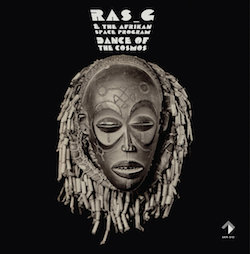 Ras G & the Afrikan Space Program – Dance of the Cosmos
When Ras G mentioned in 2016 his Gospel Of The God Spell beat tape was a result of two brisk weeks of him running through the Gospel section of the "Wrecka Stow" he works at, making quick freestyle beats on his "Bluntch" breaks, using his Space Program 303, it characterized why for over 15 years, his music has continually pushed the creativity and momentum in the L.A. beat scene, elevating the status to an international level. With Dance of the Cosmos, Ras G used that same type of inventiveness to produce his first foray into what he calls a "dedicated to the '4 on the floor' tabernacle of Chicago House."
From the jump, the single "Dance of the Cosmos" lets us know this transition to the 4/4 form will not be lined up with gradual, nuanced builds, elaborate push and pull, and curated effects stretched out gingerly over a long period. Nope. The Space Program is on a mission and has a schedule to keep. While that could be off-putting to some traditional house heads, that immediacy feels right at home if you came up listening to Theo Parrish Ugly Edit white labels. So yes. There is a dialogue, rooted in swing and bass, going on between L.A. and Detroit production. Witness the track "Long Gone" where Ras G assembles this granular mood that just bumps promptly from the start, with a kalimba plucking away at the top of the mix, broadcasting better days are ahead. Meanwhile muddy sounding, straightforward organ pads on the bottom keep everything locked. Grounded. It's an expert, nine-minute chunky house workout that feels timeless.
What has not changed are the snippet declaration shouts of "RAS" or "African Space Base" running throughout the five-song EP, keeping your ear connected to who is bringing this transmission. Most of the spoken word segments, which preach the importance of Black Control and consciousness, are not politely mixed. They carry a tinny sonic element, working like an impetuous loudspeaker in a high school homeroom. These are alerts, not background ephemera, that keep up pressurized heed about the struggle. So while the lo-fi thumpasaurus bump keeps compromising subwoofers and bass bins, that treble inflicted piercing tone cuts through everybody's good time, keeping the ongoing education fluid. Dance of the Cosmos is not Afrofuturism, nor minimalist. Just deftly created house music with swing and purpose.
RIP RAS G. – John-Paul Shiver
Stream: Bandcamp
---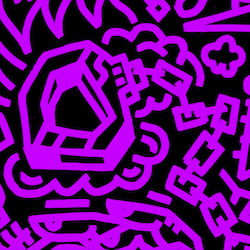 Slikback – Tomo
Slikback, a member of the prolific Kampala, Uganda-based label Nyege Nyege Tapes (actually, on their sub-label Hakuna Kulala, reserved for the weird shit), makes hard-hitting clubby electronic music. It's unclear whether one is meant to dance to it, but it would require a certain level of athleticism. Many of the songs on this EP are all about acceleration; often, when you think things have reached a breaking point, rather than calming down, Slikback instead will double down—on the acceleration, on the groove, on the noise. Not a lot of records this year have jumped out of the gate with as much urgency as Tomo—from the frenetic, racecar groove of "GEMINI" to the punishing build, the noisy onslaught of "RAGE." – Tyler Dunston
Stream: Bandcamp
---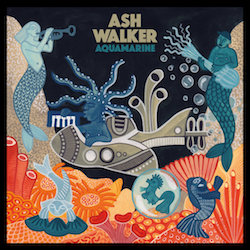 Ash Walker – Aquamarine
Aquamarine, Ash Walker's most recent collection of grand soundscapes, designed for the traveling without moving temperament, puts together a trip-hop meets R&B union that will keenly charm dub and Radiohead fans alike. Walker's self-described production outline is one that's heavily informed by old King Tubby records. Filling out the mix with surface noise of fuzz, hiss, and crackle, it's a balance that uses a model placement of frequencies. According to Walker "this one feels more like a deep-sea voyage into the subconscious. Living to dream with visions of grandeur."  On the tough, expansive '70s-resonating, CTI funk-jazz directive "Come With Us," Walker gives brief subdued chatterbox coordinates to travelers on this vessel, while Yazz Ahmed—the in-demand London trumpet and flugelhorn musician—gets woozy designs on top of this pressurized mood. The calm, slow-moving pressure on "Finishing Touch," overflowing with subdued keyboard chord changes and throwback '90s vibes, could be added to a DJ set by either Ben Watt, from his famed Lazy Dog parties in the early aughts, or a Sweaterfunk DJ set from that iconic San Francisco party circa 2010.  Walker, with his audio spaceship, created in the hiss and pops of many vinyl albums, has put together a signature grouping of analog and digital oscillations that resembles nothing from this era. – John-Paul Shiver
Stream: Bandcamp
---
Support our Site—Subscribe to Our Patreon: Become one of our monthly patrons and help support an independent media resource while gaining access to exclusive content, shirts, playlists, mixtapes and more.