12 Essential The Flenser Albums

The Flenser describes itself as a "dark experimental music label." Every word of that is true, but it doesn't come close to capturing the depth of sounds it releases. Based in San Francisco, the independent label has been capturing the most thrilling dark sounds in underground music for nearly 15 years. It's not a metal label specifically, though it has released its share of heavy music—Agriculture and Ragana this year, for example—and its best known acts are in the realms of post-punk (Have a Nice Life) and noise rock (Chat Pile). But that only scratches the surface of its eclectic, strange and challenging roster, which often leans toward the fringes of even a relatively familiar genre like black metal.
In what's indisputably the most opportune month to listen to the darkest music, we've chosen The Flenser as our Label of the Month. Get to know the label with our choices for 12 of the best Flenser albums.
Note: When you buy something through our affiliate links, Treble receives a commission. All albums included are chosen by our editors and contributors.
---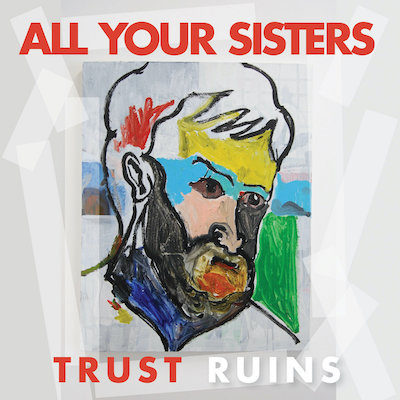 All Your Sisters – Trust Ruins
Formed by Jordan Morrison in 2011, Bay Area industrial/darkwave outfit All Your Sisters has been gradually building upon their gothic, synth-heavy sound for more than a decade, achieving a personal best in punishing gloom with third album Trust Ruins. Morrison chants Nitzer Ebb-style in the austere EBM of "Power Abuse," taps into Depeche Mode's pipeline on "Your Way," and firing up a flashing array of strobing synthesizers on the dazzling "Dividing Lines." Much as industrial music did in the late '80s, Trust Ruins finds the point where heavy music finds its place on the dancefloor and gets more comfortable in its shiny leather skin. – Jeff Terich
Listen/Buy: Bandcamp | Merchbar (vinyl)
---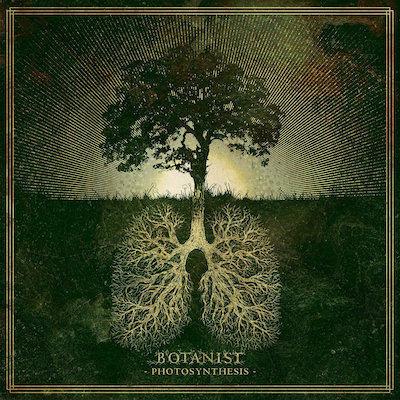 Botanist – Photosynthesis
As lush and arborescent as its eco-conscious cover art, Photosynthesis is the most resplendent release in Botanist's rapidly-growing canon. A one-man avant-garde/black metal project headed by Roberto 'Otrebor' Martinelli, the titular Botanist is Martinelli's alter ego; "a crazed man of science who lives in self-imposed exile, as far away from Humanity and its crimes against Nature as possible," according to this fascinating biography. Photosynthesis is Martinelli's most high-def album; eight stunning tracks that feel, even at their most blastbeat-heavy, as light as a leaf caught in a forest breeze. Martinelli's use of his signature dulcimer gives Photosynthesis a lush but uncanny feel, emulating the Botanist character's fascination with nature's grandeur. A gorgeous and wholly unique album. – Tom Morgan
Listen/Buy: Bandcamp | Merchbar (vinyl)
---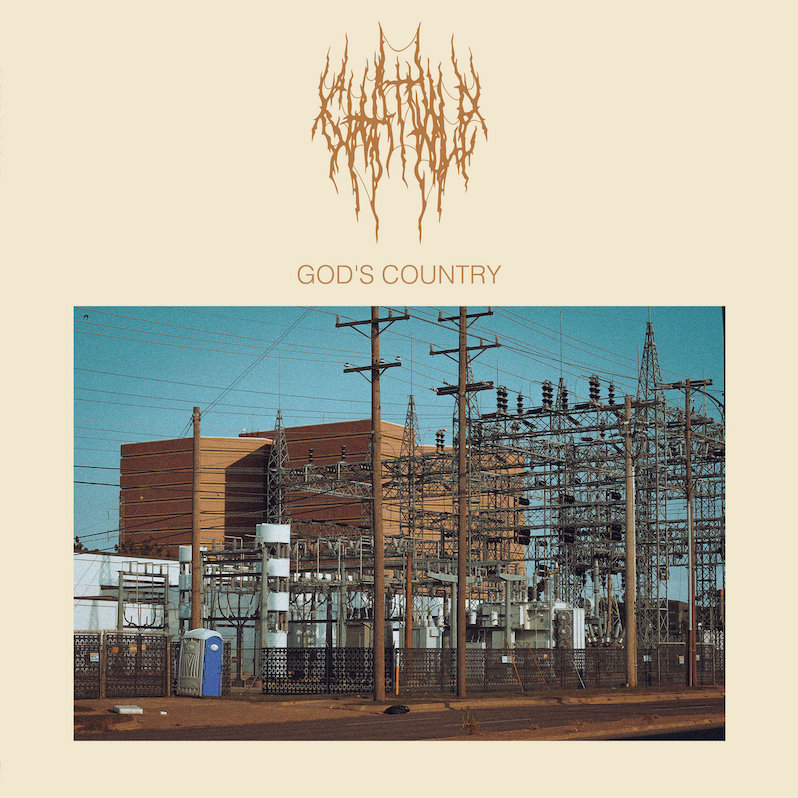 Chat Pile – God's Country
Noise rock has had a lifelong fascination with characters at the fringes of society. This usually manifests as satirical pessimism; American gothic darkness told via rictus grin absurdity. Chat Pile aren't exactly devoid of humor, however there's no cynical nihilism to be found in their extraordinary debut God's Country. Instead, the characters and situations that populate it function as brutally humanistic visions of contemporary America's failings. Homelessness ("Why"), mass shootings ("Anywhere") and drug abuse ("Wicked Puppet Dance") abound, told via vivid, literary and agonizing lyrics. These tight nine tracks, which journey through sludge metal, post-punk and expressionist sound collages, are a shining jewel in The Flenser's stacked crown. – Tom Morgan
Listen/Buy: Bandcamp | Merchbar (vinyl)
---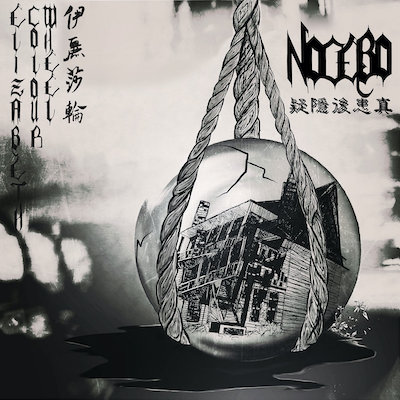 Elizabeth Colour Wheel – Nocebo
The debut album by Allston, Massachusetts' Elizabeth Colour Wheel is, like most of Flenser's roster, caught between contrasting stylistic spheres. At times heavy enough to be metal, but with the density of shoegaze and the abrasive, piercing clang of noise rock, Nocebo is a muscular balancing act that hits just as hard as any of their heavier contemporaries. But Elizabeth Colour Wheel embraces the melodic sensibility of '90s alt-rock amid their textural collision, smuggling big hooks and haunting songwriting through crushing dirges and dense, pummeling anthems. – Jeff Terich
Listen/Buy: Bandcamp
---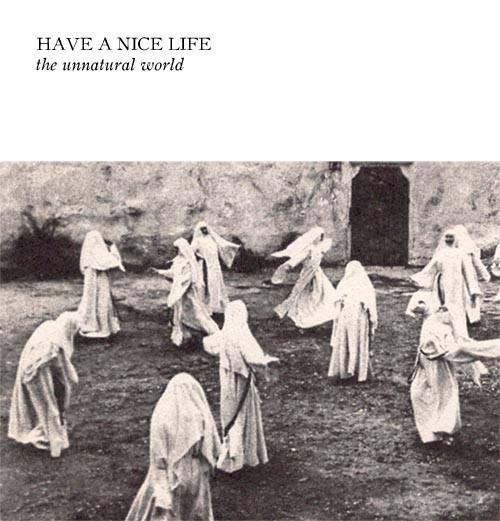 Have A Nice Life – The Unnatural World
Six years after the unexpected cult success of their debut double-album Deathconsciousness, Dan Barrett and Tim Macuga made their debut as Have A Nice Life on The Flenser with a more concise but similarly dense and somber set of gothic shoegaze with The Unnatural World. Drawing on a similar palette as their 2008 breakthrough but with an upgrade in production and an enhanced clarity in their blanket of gloom, Have A Nice Life proved not only that they still had plenty left in the tank after their sprawling opus, but that there was room to grow and evolve within their unnerving yet often mesmerizing sound. While Deathconsciousness was an almost impossible act to follow, The Unnatural World found them effortlessly building on its foundation. – Jeff Terich
Listen/Buy: Turntable Lab (vinyl)
---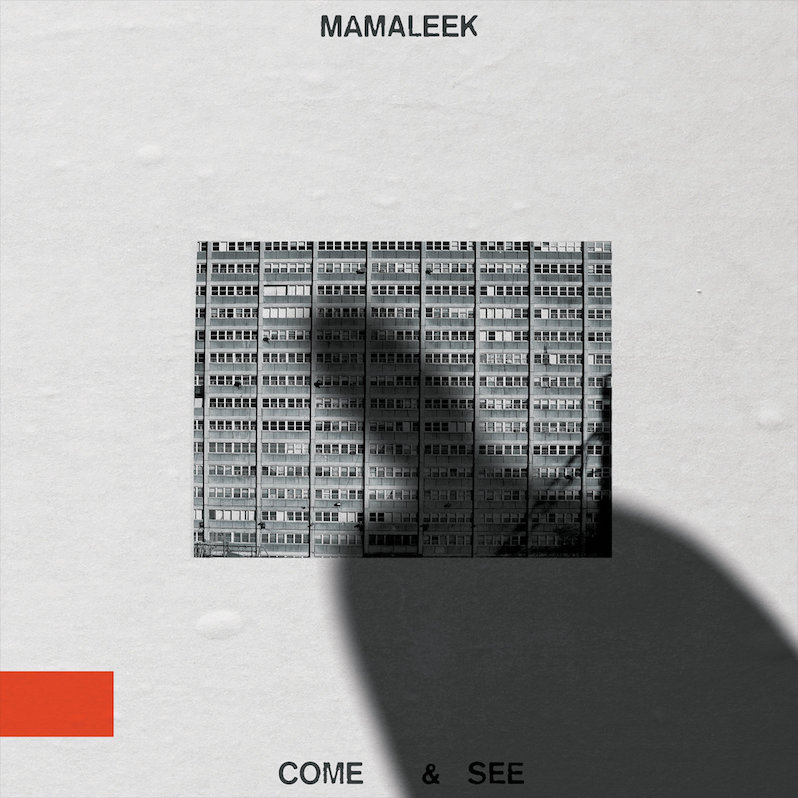 Mamaleek – Come and See
Albums like Come and See demonstrate why The Flenser describe themselves as a "dark music label." There's no better umbrella which encapsulates their swath of noise, shoegaze and doom, while also describing a group like Mamaleek in as few words as possible. Sure, black metal meets jazz meets blues comes close, but it fails to capture Come and See's explosiveness, which emanates from the album's live performance and minimal overdubs, or its grayscale palette that contains shrieking saxophones, grizzled yelps, and undeniable swing. At a certain point, Come and See ceases to be anything but Mamaleek. Their concerned charisma is rooted in tangible forces like the Cabrini Green housing project, showing how the places we live influence us, though the album speaks none too highly of them. Yet, most importantly, Mamaleek's performance has swagger, a trait that's almost foreign to The Flenser, in the face of bleakness. – Colin Dempsey
Listen/Buy: Bandcamp
---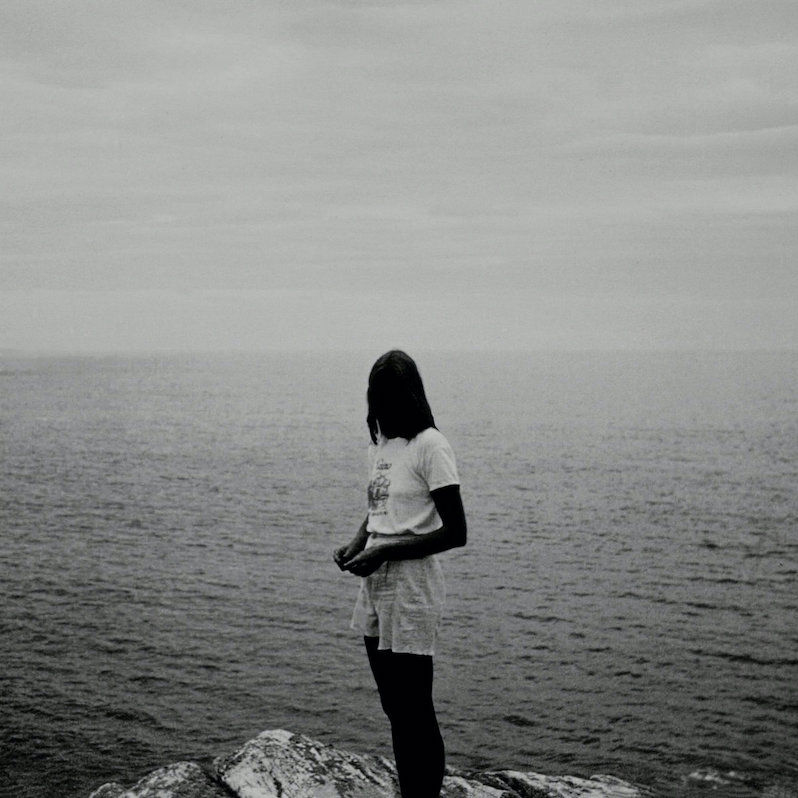 Midwife – Luminol
Midwife's dense "heaven metal" hits light upon touchdown, a unique facet of Madeline Johnston's signature gentle doom. The New Mexico based musician's pensive recordings capture a somber drone on 2021's cutting Luminol, hitting like full body pins and needles. The record finds Johston striking a balance between Midwife's approachable melodies and her most palpable themes of tenderness and agony. Luminol is a fuzz-washed reflection on grief, pain, and the impossibility of existence. With the help of members from DIIV and Have a Nice Life, Johnston's surprisingly buoyant strain of doom metal becomes all the more consuming and cavernous on a track like "Promise Ring" which takes a thrillingly anthemic plunge into the depths of Midwife's misery-turned-beauty. – Patrick Pilch
Listen/Buy: Bandcamp
---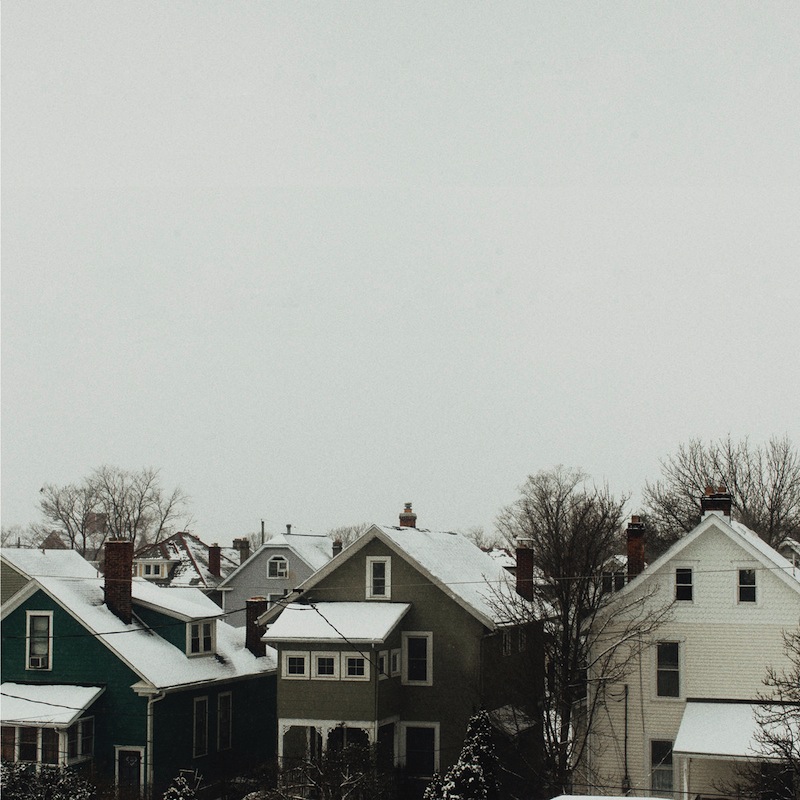 Planning for Burial – Below the House
The music that Thom Wasluck makes as Planning for Burial is caught between extremes. It's graceful, slow, even enchanting in its unique way; it's also crushing, heavy, dense and overwhelming. In the sphere of heavy music, Below the House might immediately register as metal, but a closer inspection would suggest there's more to it than that: gauzy synthesizers, dreamy slowcore guitar drift, gentle metallic twinkles, and lots of introspective, heavy emotion. It's in a song like "Dull Knife, Pt. II," extending beyond 11 minutes, where Wasluck is at his most powerful—stark, patient and brooding, and building toward a gradual and glorious climax. – Jeff Terich
Listen/Buy: Amazon
---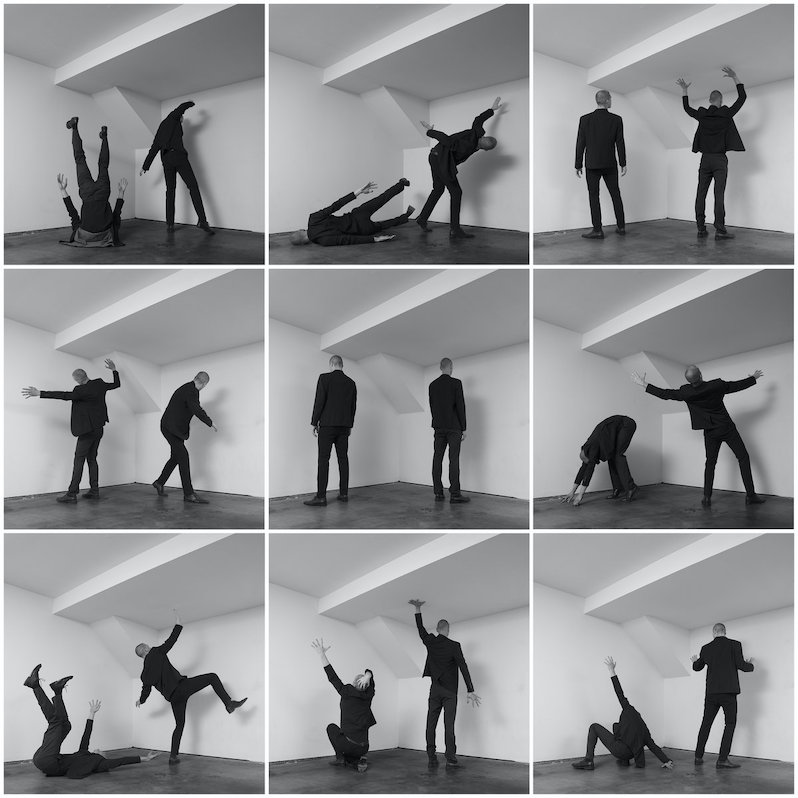 Sprain – The Lamb As Effigy
Sprain's debut album As Lost Through Collision was an excellent hybrid of noise rock and slowcore that nonetheless couldn't have prepared most listeners for the sprawling avant garde opus of its follow-up, The Lamb As Effigy Or Three Hundred And Fifty XOXOXOS For A Spark Union With My Darling Divine. A 90-plus-minute double album merging more urgent and concise bursts of noise-rock with experimental noise and side-long post-rock compositions, the album feels almost too huge and complex for casual listening. Yet that's exactly what it calls for, in order to unlock its myriad layers and wrap one's head around its various intricacies, the reward being one of the most breathtakingly confrontational listens in years. Just a month after releasing the album and performing it exactly once, Sprain called it quits. Which makes sense in a way; when you've crafted an album of such ornate agony and abstraction, where do you go next? – Jeff Terich
Listen/Buy: Bandcamp | Merchbar (vinyl)
---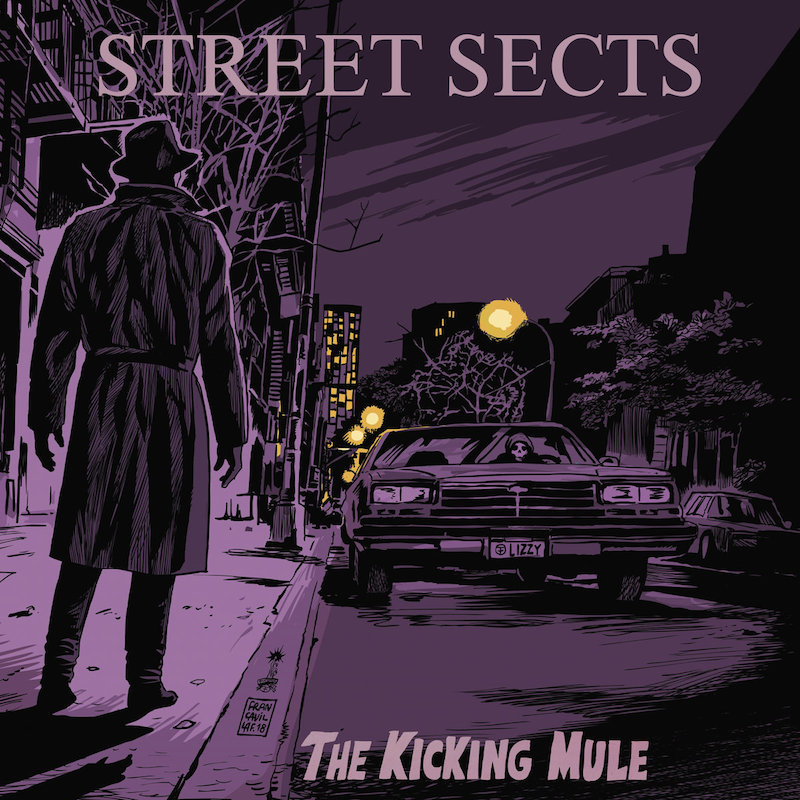 Street Sects – The Kicking Mule
The Austin, Texas industrial-noise duo found themselves at their most emotive and polished on The Kicking Mule. These spastic dirges carve out a groove amid the depressive episodes and snarl of mania expelled here. Leo Ashline's vocals veer from a convincing death rock croon to a tormented scream. Many artists have captured the struggle with addiction over the years, but none have painted such a realistic portrayal of the lifestyle it comes with and the grimy underbelly of human misfortune that unfurls throughout the album. A clever masterpiece that moved the new wave of underground industrial bands forward. – Wil Lewellyn
Listen/Buy: Bandcamp
---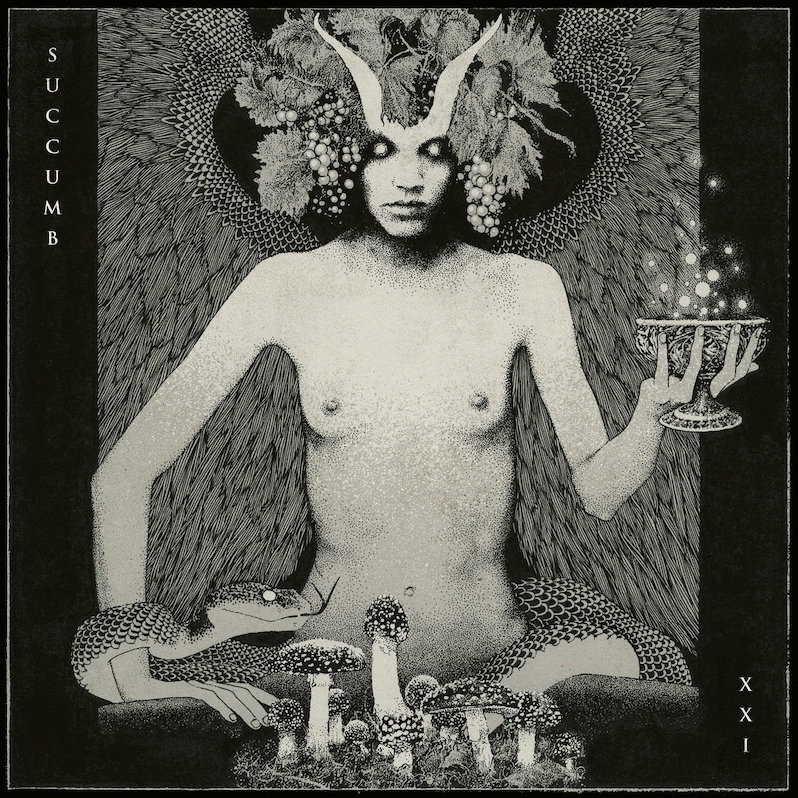 Succumb – XXI
The Flenser has never been primarily a metal label, a notion that persists despite Chat Pile's debut album last year and Agriculture's black metal triumph this summer. The rule of thumb was that if The Flenser distributed a metal album then it'd be weird—look to Bosse-de-Nage's or Mamaleek's work for reference. Succumb is the most conventional metal artist on The Flenser's roster, a statement that reveals how out-there the label is because the San Francisco group are anything but traditional. Their death metal is murky and rip-snorting, explosive and sludgy, and just as hardcore as it is blackened. XXI, their second album, stands as one of the decade's high-watermarks for death metal. It doesn't neatly blend styles and influences; it stuffs them all into a carcass, taxidermist-style, and forces the animal back to life through sheer vigor. – Colin Dempsey
Listen/Buy: Bandcamp | Merchbar (vinyl)
---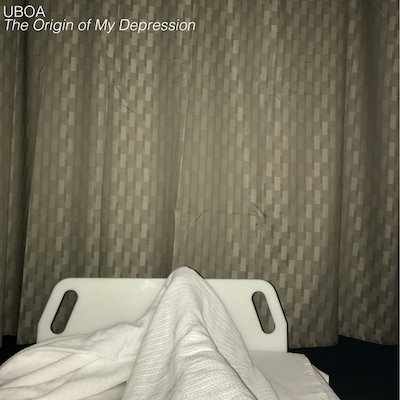 Uboa – The Origin of My Depression
Uboa's debut album originally dropped in 2019, but wasn't picked up by The Flenser until this year. It's head-scratching as to why it took so long because The Origin of My Depression is arguably the most "Flenser" album. It deals with heavy subject matter in even heavier fashions, liberally incorporates noise and ambient elements, and teeters on the verge of metal. It's also among the label's most punishing releases, superseding even Giles Corey's self-titled in terms of emotional resonance. The difference is that Corey taps into depression's anhedonia whereas Uboa communicates the condition's guttural pain. The title track alone sets the scene for Uboa's frustration to escalate, not with a carefully-constructed build, but with raw force. The Origin of My Depression's lingua franca is in non-musical terms. It speaks with frankness and volume, both burning and exhausting itself, bluntly, yet accurately, describing its titular condition. – Colin Dempsey
Listen/Buy: Bandcamp | Merchbar (vinyl)
---
Treble is supported by its patrons. Become a member of our Patreon, get access to subscriber benefits, and help an independent media outlet continue delivering articles like these.