Greatest Hits: Superchunk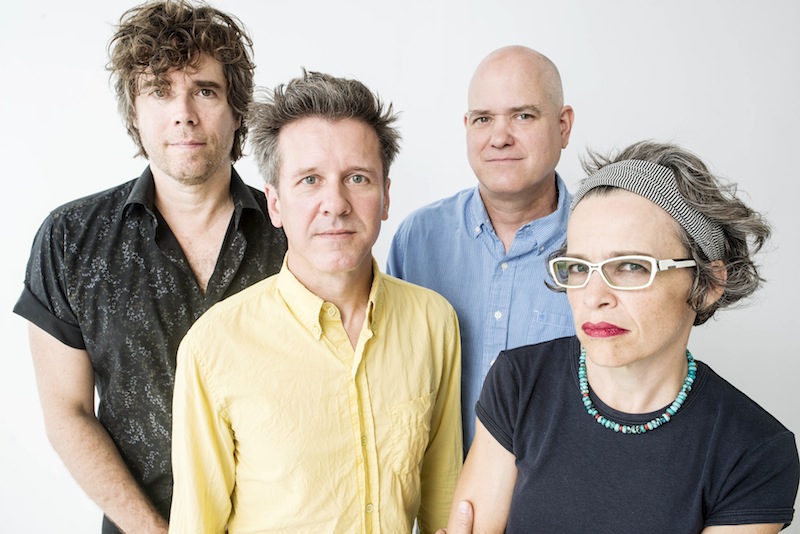 Superchunk just released their eleventh album, What A Time to Be Alive, a politically charged punk rocker that finds the North Carolina band finishing their third decade together sounding as pissed off as ever. It's a pretty remarkable streak that they've had. It's not easy to pull off a catalog of 11 albums that aren't interrupted by a misstep or two. But that's not the half of it. Pretty much every record in Superchunk's catalog is outstanding. Even their subtler, quieter records are loaded with great songs.
With Superchunk on their way to turning 30 as a band, and with a new album on the shelf, I took a look at their complete catalog to pick out the songs that best show why they're one of the greatest bands in indie rock. In the early portion of their career, they moved at top speeds, tearing through every song with ferocity and efficiency. Later on they embraced nuance and eventually orchestration. And when they returned after a nine-year break in 2010, they sounded warmer, earthier, more comforting even. Superchunk has always evolved organically, never forcing any radical changes when they didn't make sense. And yet they seemingly always have surprises with each new album.
Because What A Time to Be Alive is still fresh, and I thought it a little early to deem any of its songs the best just yet, there aren't any of them here. Which doesn't mean they don't deserve to be, it's just a little too soon to make that call. However, the rest of their career pretty much speaks for itself. Read and listen to our lineup of notable moments throughout the Superchunk catalog.
---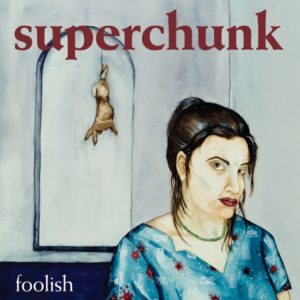 "Like A Fool" (4:43)
from Foolish (1994; Merge)
The opening track to Superchunk's 1994 album Foolish is perhaps the most dramatic in their career, a single riff repeating for a minute before the full arrangement bursts in, delivering at that point one of the most cinematic introductions to any Superchunk album. Immediately it gives a sense of melancholy and anguish, emotions which at that point had been hinted at more than ever explicitly showcased on the band's albums. And with the magnificent falsetto chorus hook from McCaughan, it showed a much broader range than ever before. I still get chills from listening to it.
---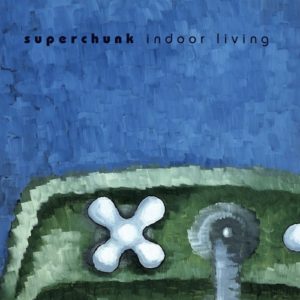 "Unbelievable Things" (5:21)
from Indoor Living (1997; Merge)
It wasn't until Jim O'Rourke produced the band's 1999 album Come Pick Me Up that Superchunk took on their own brand of chamber pop sound, though they opened up their sound considerably in the albums preceding it. Indoor Living was the most radical embrace of space, pacing and nuance at that point, less a punk album than a more darkly intricate indie rock record. And it began with one of their most stunning overall tracks, "Unbelievable Things." In the scheme of the album, it's one of the louder tracks, but it also shows the band employing a more layered approach with haunting harmonies and moments of hushed meditation. It's outstanding.
---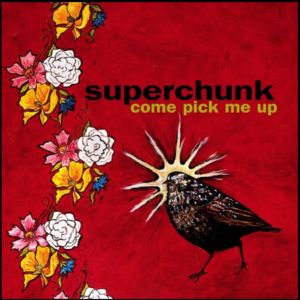 "Hello Hawk" (4:03)
from Come Pick Me Up (1999; Merge)
Alright, now here is where the strings come in. Jim O'Rourke produced the band's seventh album, and as a result it became more ornate and elegant than usual. It still sounds like Superchunk, but on a song like "Hello Hawk" for instance, in comes a sweep of strings to beautifully underscore the almost Beach Boys-like bounce of the verse. Remarkably, the taut polyrhythmic chorus and intro feel more akin to a band like Fugazi. It's the best of all possible Superchunks.
---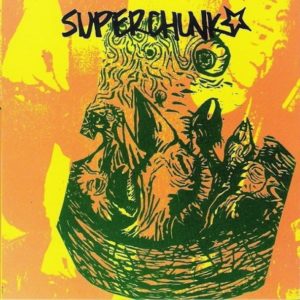 "Slack Motherfucker" (2:54)
from Superchunk (1990; Matador)
This is pretty much a given as far as Superchunk's greatest songs go. It's the Superchunk song. A bitter tirade about a co-worker who isn't pulling his weight, "Slack Motherfucker" is essentially the opposite of the slacker anthem. It's the anti-slacker anthem, a pointed fuck-you at those whose sloth make the rest of us work that much harder (privileged assholes, generally speaking). "I'm working, but I'm not working for you," wails McCaughan, "Slack motherfucker!" It's catharsis everyone can relate to.
---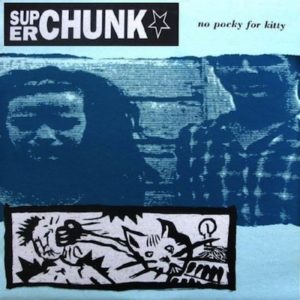 "Skip Steps 1 and 3" (3:06)
from No Pocky for Kitty (1991; Matador)
Nuance wasn't really a big part of Superchunk's early records. It didn't need to be. Every exclamation-point-addled yelp and power chord riff was as infectious as they came, and the band simply sounded like they were having too much fun for any semblance of subtlety to feel necessary. "Skip Steps 1 and 3" is a perfect example, all race-to-the-finish-line rhythms and screeching guitar-scratch harmonics. Furthermore, this is a song literally about speeding up and getting straight to the point. And thus: proof of concept.
---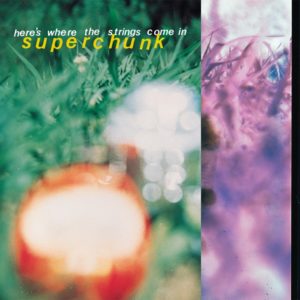 "Hyper Enough" (3:31)
from Here's Where the Strings Come In (1995; Merge)
The title of "Hyper Enough" speaks volumes. For the first few years of Superchunk's career, they were defined by pure energy. Their indie rock sound was bolstered by a kind of punk rock intensity that "Hyper Enough" has in spades. The snap of John Wurster's snare at the opening of the song gives all the warning one needs that this song's going to be a ripper, and the guitar hook that follows is one of the catchiest the band ever wrote. Superchunk never had any proper hits, but this song? This sounds like a fucking hit.
---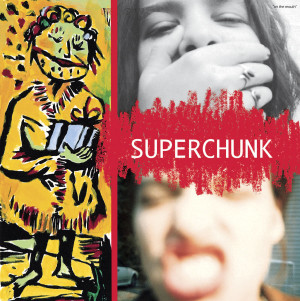 "Precision Auto" (2:46)
from On the Mouth (1993; Matador)
In their early days, Superchunk could make some truly fantastic noise. "Precision Auto" is proof of that, a barn-burning punk rock machine of destruction, built on a furious two-note hook. It could pass for early Jawbox, and it's just this side of being a proper post-hardcore anthem. But most of all it's just a lot of reckless fun, and on that note, is there a more ecstatic Mac McCaughan line to shout along with than "I've got precision auto!"? Maybe, but this one's pretty damn fun.
---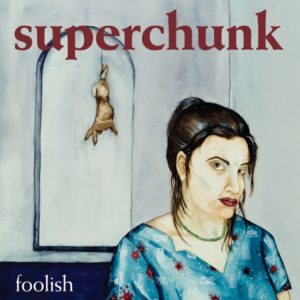 "The First Part" (4:47)
from Foolish (1994; Merge)
An underrated aspect of Superchunk's dynamic is the guitar interplay between Mac McCaughan and Jim Wilbur. The way the two guitarists harmonize and play off of each other is a powerful thing to behold on "First Part." They're sleek and graceful, but with serrated edges, which make a poignant counterpart to McCaughan's angst-ridden lyrics: "I have remembered these things before/Whispered phrases and emotions…I know that they will only haunt me." It's a song with a lot of anger and a lot of pain, and the only way to convey that emotion is with the backing of some kickass guitar riffs.
---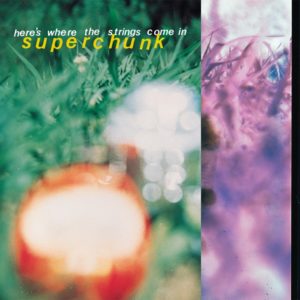 "Detroit Has A Skyline" (2:50)
from Here's Where the Strings Come In (1995; Merge)
It's been a while since Superchunk sounded this intense and pummeling, which is kind of ironic given that it's on the album titled Here's Where the Strings Come In. By the mid-'90s, the band had opened up their songwriting to a more diverse range of sounds and approaches, which would only widen further with each subsequent release. But "Detroit Has a Skyline" is Superchunk at their most punk rock, which is always a most welcome sound.
---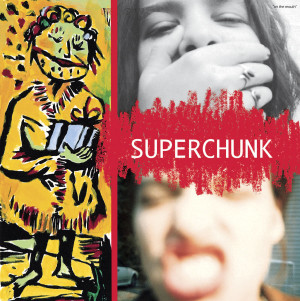 "For Tension" (3:00)
from On the Mouth (1993; Matador)
I first heard this song on the What's Up Matador? compilation released in 1997, and it basically made me a Superchunk fan overnight. I assume I'm not alone in this, as it showcases a perfect balance of the band's pop tendencies along with their penchant for making a joyful noise. And I mean noise—as with the best of On the Mouth's tracks, it lets the overdrive and feedback fly, its wall of guitars as powerful as they've ever sounded. When McCaughan sings, "For tension, guess what I use?" he could be referring to any number of things, but I'll bet that making songs that sound like this is great catharsis.
---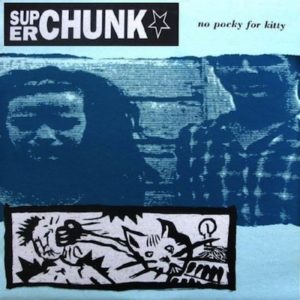 "Punch Me Harder" (2:13)
from No Pocky For Kitty (1991; Matador)
In some ways, "Punch Me Harder" kind of speaks for itself. Mac McCaughan's yelling of the track's title conveys the meaning stronger than anything I could possibly say. It's punk rock intensity, backed by Steve Albini's trademark snare-drum production punch. And it punches hard.
---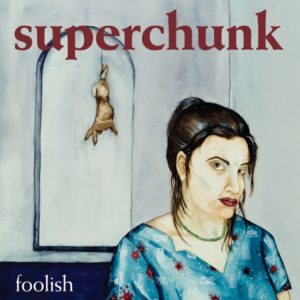 "Driveway to Driveway" (4:41)
from Foolish (1994; Merge)
Whether or not Superchunk's Foolish was explicitly written about the then-breakup between Mac McCaughan and Laura Ballance, it's still an album of fresh wounds and bright purple bruises. That lends it a sense of urgency that cuts a little deeper than previous albums (if not in quite such a jagged manner), as well as giving the band an opportunity to breathe a bit in order to emphasize the lyrical emotion. "Driveway to Driveway" is a perfect example, its tuneful hook a precursor to what bands like Death Cab for Cutie would pull off later, while the lyrics find McCaughan trying to put the pieces of a broken heart back together: "I don't remember this too well, glad I still have the scrapes to prove/Prove it was me who fell."
---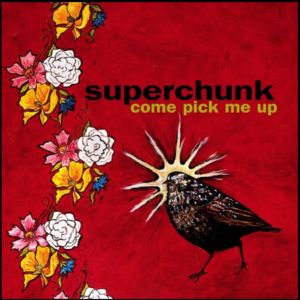 "1000 Pounds" (3:09)
from Come Pick Me Up (1999; Merge)
Nobody would necessarily say that Superchunk writes a lot of sad or even angry songs, though they did have a break-up album of sorts, and later on they'd deliver an album of songs racked with grief. But "1000 Pounds" is where they're at their warmest, a fuzzy pop standout laden with both gentle string accents and a message of determination and encouragement. It's the feelgood song of their catalog.
---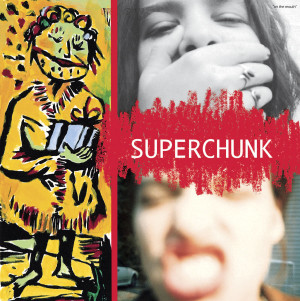 "The Question Is How Fast" (4:06)
from On the Mouth (1993; Matador)
That riff! When Superchunk really locked into a nasty, aggressive guitar riff, they kicked ass like few other indie rock bands in the early '90s. And "The Question Is How Fast" is all about the riffs, simultaneously hooky and jagged, rising up to a soaring chorus. And while On the Mouth might not necessarily be their best album (my money's on Indoor Living), it's one that has no shortage of standout tracks, this being one of its best.
---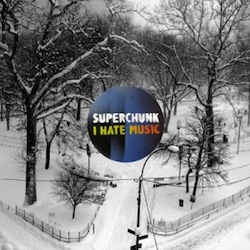 "Breaking Down" (3:25)
from I Hate Music (2013; Merge)
The entirety of Superchunk's I Hate Music was essentially an extended meditation on grief, following the death of friend David Doernberg, yielding some of the band's saddest songs as well as some of their most intense in years. "Breaking Down" is somewhere in between, one of the most transcendent moments on the album as that exploration of death and mourning ascends into a gloriously harmonized chorus. Even at their most pained, Superchunk still find a way to make that a universal, therapeutic sound.
---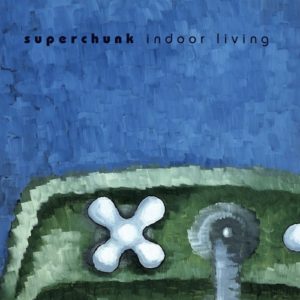 "Every Single Instinct" (4:08)
from Indoor Living (1997; Merge)
Superchunk isn't really known for their ballads, but they've written some truly outstanding ones. Like this one, for instance. Reflective of a more meditative mood on career-high album Indoor Living (outside of some notable exceptions), "Every Single Instinct" is slower and more spacious, with harmonized guitar leads that chime gorgeously. It's a far cry from the furious drive of earlier tracks such as "Punch Me Harder" or "Slack Motherfucker." It's proof that Superchunk can do pretty with the best of them.
---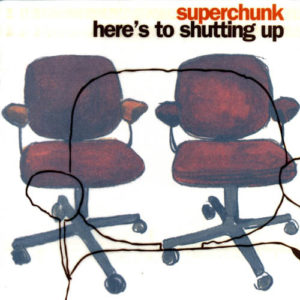 "Florida's On Fire" (3:13)
from Here's to Shutting Up (2001; Merge)
When viewing Superchunk's catalog overall, one thing that stands out is just how consistent they've been over their three decades together. And even with the stylistic changes they've made from album to album, they still end up sounding like nobody but Superchunk. Take Here's to Shutting Up, one of the band's less heralded albums but nonetheless an excellent addition to the canon. It's a bit slower and more orchestrated, but still yielding pop standouts like "Florida's On Fire," where a relatively subdued version of the band still brings hooks by the truckload. It's elegant, yet still more fun than most indie rock bands can muster.
---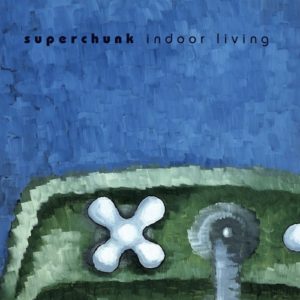 "The Popular Music" (4:05)
from Indoor Living (1997; Merge)
One of those notable exceptions to the more spacious, slower sound of Indoor Living? "The Popular Music" for one. It's as close to post-hardcore as the band's ever been, propelled by abrasive riffs and an unstoppable intensity. McCaughan for his part is lyrically bitter, sneering, "This happy homecoming, I'm not inclined to believe it," even though the chorus reveals hopes that haven't yet been dashed: "I've got my ear to the ground and I'm listening for you." But more than anything, this song has an incredible bridge, featuring some breathtaking guitar harmonies between McCaughan and Wilbur, and it happens twice!
---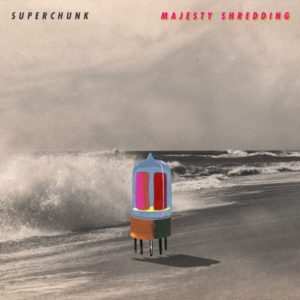 "Everything At Once" (4:14)
from Majesty Shredding (2010; Merge)
The closing track of the band's 2010 album Majesty Shredding—their first in nine years(!)—was a powerful cap to a strong return. While the rest of the album is uniformly excellent, this is its undeniable peak, a triumphant and densely layered rock song that could slide in comfortably in a playlist of Japandroids songs. While the song itself is somewhat melancholy in its depiction of depression and the passage of time, Mac McCaughan's prescription is "a song about nothing and everything at once," and it's a glorious feel-good moment that made their return even more impressive than could have been expected.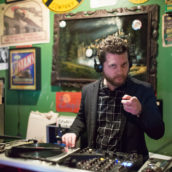 Jeff Terich
Jeff Terich is the founder and editor of Treble. He's been writing about music for 20 years and has been published at American Songwriter, Bandcamp Daily, Reverb, Spin, Stereogum, uDiscoverMusic, VinylMePlease and some others that he's forgetting right now. He's still not tired of it.