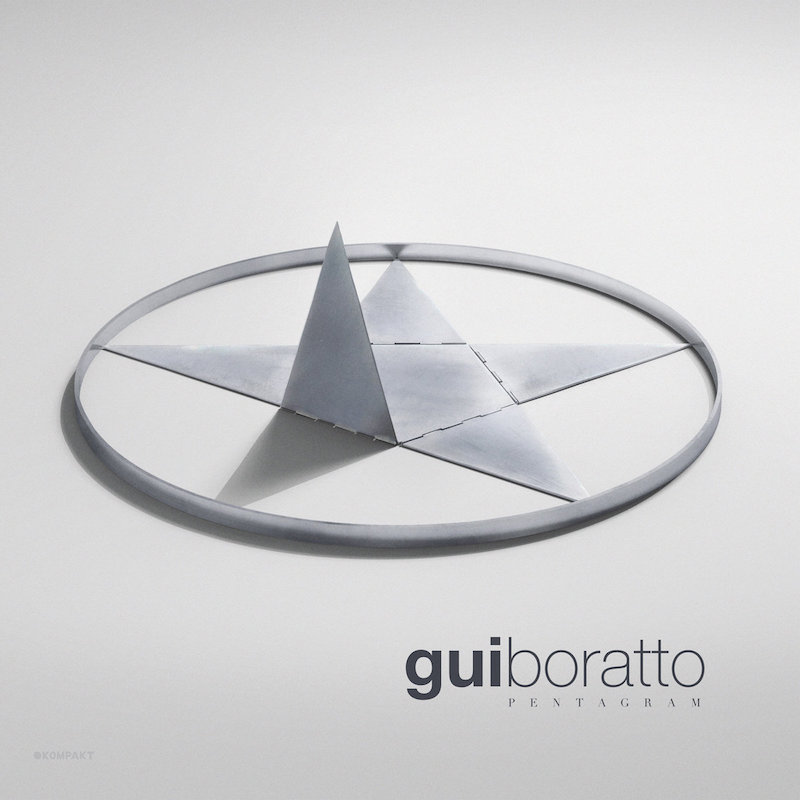 It's not that Brazilian producer Gui Boratto has been out of the spotlight since his legendary Chromophobia release back in 2007. The reality's probably more depressing: He's been in the spotlight but never really known what to do with it since then. He put a poppy, anonymizing coating on his brand of tech-house and minimal techno throughout both Take My Breath Away and III, and somehow had a remix of Massive Attack's "Paradise Circus" in 2009 make more of an impact than the underpromoted Abaporu album in 2014. So his new Pentagram LP doesn't just want to be a comeback album, it kinda needs to be. But is it?
In going back and listening to Abaporu—an album I had never heard of until starting to listen to and do research for Pentagram—it seems the former was the return to form that Boratto and his fans might have sought. It still leaned way heavier on synth-pop and New Wave forms than his Kompakt debut, but it was shiny and consistently engaging in a way Boratto's interceding albums weren't. In contrast, Pentagram finds Boratto compiling his influences much like a stuttering curated mix or a covers compilation, which rarely do electronica performers much good. So that means there are sounds here that may scratch particular itches for Boratto—using Nine Inch Nails' "Closer" patch kit in "The Phoenix," playing a James Bond interstitial in "Scene 2"—but feel like throwaways otherwise.
Still, most of Pentagram actually holds the listener's attention, with buzzing, glowing stretches that infer Boratto has a killer instinct for groove waiting to be fully unleashed once again. That full unleashing is tempered by music weighed down with mainstreamed sensibilities, trying too hard to be important or influential. You don't need to sound like Tiesto to be better than him, and a song like "Overload" bypasses that advice. Meanwhile, album openers "Walker" and "The Black Bookshelf" employ the same 1980s revivalism that artists like Com Truise and S U R V I V E have recently cashed in on, although Boratto's vision hews closer to slick and privileged yuppie worlds once soundtracked by Tangerine Dream (Risky Business) or Jan Hammer (Miami Vice).
The pairing of "Forgotten" and "Forgive Me" offers the first hints of Boratto both showing love to the past and showing a path to his future, with howling keys, New Order guitars, and big-room beats that rumble and call back to legitimate sonic discovery. "Hallucination" goes and uses BT in a very un-BT-like manner, with heavily filtered vocals and tasteful handclap pads. And the title track, "Spur," and "Alcazar" all gurgle and wobble, getting both stuck and propelled forward on glitched or looped sounds that would make μ-ziq proud.
Where once concerned with texture, here Gui Boratto is more about mood, which itself stems from time and place and surroundings. I want to believe that there's more like Chromophobia—or better than it—to come from him. I don't know if any of Pentagram represents that, but I'm willing to give him one more chance.
Similar Albums: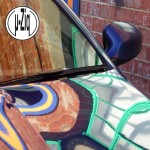 μ-ziq – Challenge Me Foolish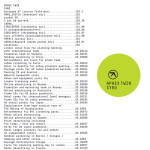 Aphex Twin – Syro

James Holden – The Inheritors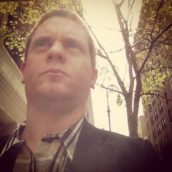 Adam Blyweiss
Adam Blyweiss is associate editor of Treble. A graphic designer and design teacher by trade, Adam has written about music since his 1990s college days and been published at MXDWN and e|i magazine. Based in Philadelphia, Adam has also DJ'd for terrestrial and streaming radio from WXPN and WKDU.