Hank May : One More Taste of the Good Stuff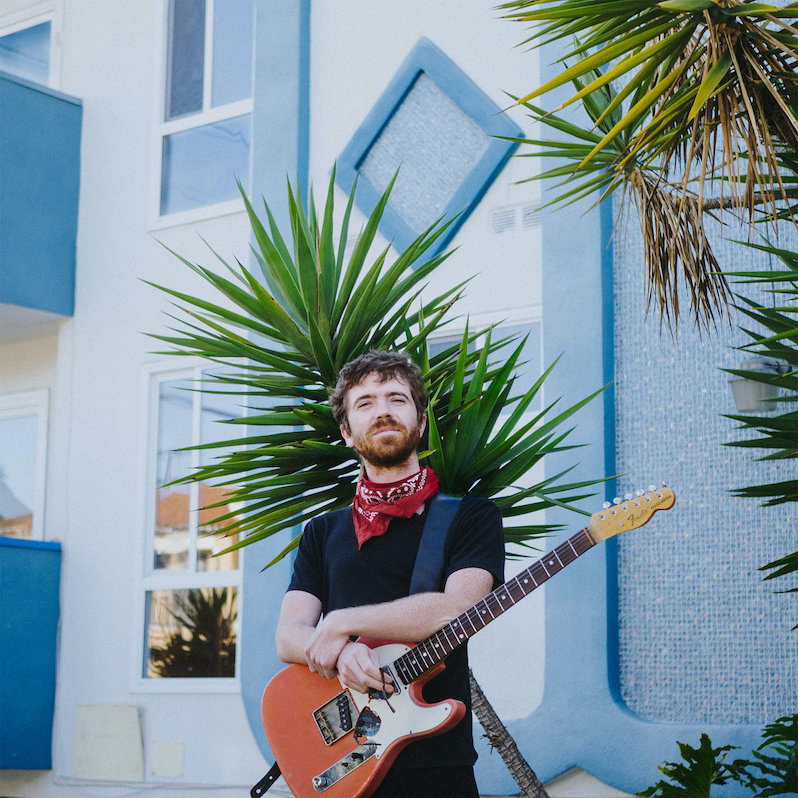 When singer songwriter Hank May was fifteen, he was cast as one of the leads in Silversun Pickups' music video for their hit "Lazy Eye," directed by Suzie Vlcek. Now, fourteen years later, May finds himself teaming up with Vlcek again, this time directing the video for his song, "Where I'm Calling From." The video finds Hank exploring Los Angeles, alone, lounging in unexpected places, remnants of the pandemic showing themselves, like a littered facemask.
Featured on May's debut, One More Taste of the Good Stuff, "Where I'm Calling From" is a dreamy, nostalgic track, reflecting on his hometown of Los Angeles, but also how difficult it is to open up in new relationships. May sings, "Don't wanna read about a world war looming… I just wanna fill your eyes up with the good stuff." Throughout One More Taste, there's a strong craving for simpler times, translated into the brighter tone May carries from song to song. Even on the darker tracks, there is still an optimism, even if just in its melody.
Much of the album was written in May's childhood bedroom, after coming home following the passing of a close friend who struggled with addiction. The album examines these themes, like on the closing title track. May sings, "Always wanting more of anything sweet, I'm on the older side of young now… going twice as hard." May acknowledges the complexities that come with substance abuse in a careful, sensitive ballad.
"Offline" is a crossover between a sun-soaked, hyperbolic surf sound and a grungy, Parquet Courts-style rocker. May walks a tightrope between genres, but the balance works, showing that he knows when to veer back into its familiar territory at the right times. The majority of One More Taste leans towards an early '00s-era California sound, circa Phantom Planet and Rooney's indie takeover, with dance-friendly beats and bellowing vocals, equipped with mellower, more somber tracks (like "Patsy DeKline" and "Modern Medicine".)
May proves himself to be a contender on his debut, bringing to mind visionaries like David Berman and Conor Oberst, in his ability to bring us right into the room where the song is taking place. One More Taste allows May to reflect on the trauma he has experienced, and allows him to write a cure for collective pain.
---
Label: Dangerbird
Year: 2021
---
Similar Albums: