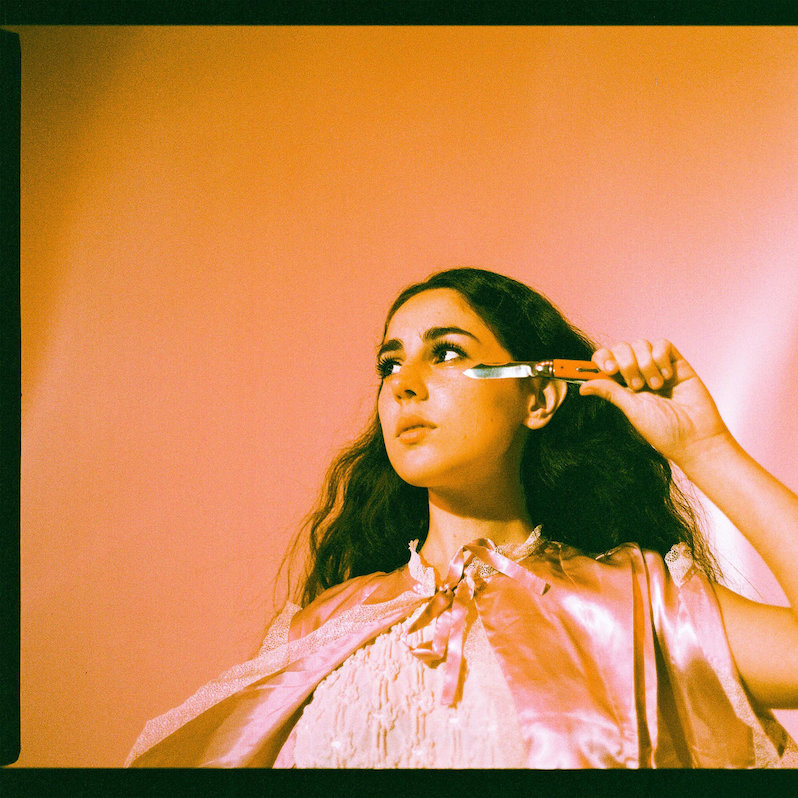 In 2020, Samia released her debut album, The Baby, and album that immediately proved the singer/songwriter's abilities to create a raw, encapsulating brand of rock, only heightened by her soulful, sometimes gut wrenching vocals. She introduced herself via her poetic, refreshing kaleidoscope of songs, only to be forced inside due to the pandemic. With the time to sit and reflect on the state of the world, Samia returns less than a year later with a comforting, insightful four-song EP, titled Scout.
Opener "As You Are" is a warm, soothing ballad about being loved, fully, and for everything you are. It's not just about romantic love, but also the deep bonds that tie families together, and the unconditional acceptance that they provide. With wispy vocal harmonies and a triumphant bridge that brings to mind Phoebe Bridgers' "Scott Street," the track has a tone of optimism. If we can surround ourselves with this kind of love, what problems can't we solve? There's a kicked back, easygoing quality to the instrumentals—relaxed drums and a simple but beautiful piano line coming in and out of focus.
"Show Up" is Scout's strongest track, a bellowing anthem of loyalty and intense wanting. Taking a look inward at her connections to family and friends during the pandemic, Samia employs "Show Up" as a declaration of love to the people that mean the most. Its lyrics are bold and strong, creating chills as she sings "Nothing could ever stop / my ass from showing up / to sing another song for the people I love." Equipped with a melancholic, fuzzy guitar line and heavy, grungier drums in the chorus, Samia's power ballad brings to mind The Pixies and The Cranberries.
Closing out Scout is a cover of When in Rome's "The Promise," featuring additional vocals from Jelani Aryeh. It's a harrowing choice, reminding us all of how critical it is to say what you feel, and to mean it. After all that everyone's endured in the past year, this EP closer feels like a pact for the future, to be a shoulder to lean on whenever she can.
Regarding the EP, Samia said in a press release, "These were pretty much the only four songs that came naturally during this time, but I think they really mirror my emotional experience this past year." Themes of sadness and loneliness present themselves on Scout, but are resolved by breakthroughs of hope and self-love. While Samia's beginning stages of her career may have been met with a year-long-plus roadblock, what resulted feels like some of her most thoughtful, honest work. Scout encourages looking inward and focusing on what (and who) matters most.
---
Label: Grand Jury
Year: 2021
---
Similar Albums: