Idles announce live album, A Beautiful Thing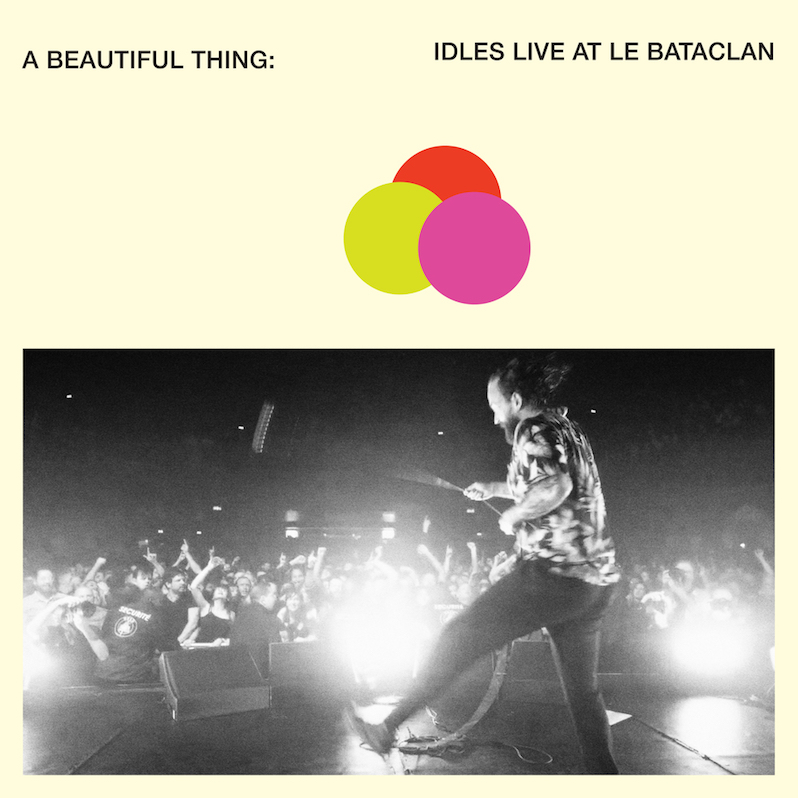 Idles have announced a new live album. On December 6, the band will release A Beautiful Thing: Idles Live at Le Bataclan via Partisan. It features 19 tracks from the Bristol post-punk band's two albums, 2017's Brutalism and 2018's Joy As An Act of Resistance, and they've shared a live recording of "Mother," which you can check out below, along with the tracklist. The album is also up for pre-order in a number of neon vinyl editions, as well as with a photobook.
Idles A Beautiful Thing: Idles Live at Le Bataclan tracklist:
1 Colossus
2 Never Fight A Man With A Perm
3 Mother
4 Faith In The City
5 I'm Scum
6 Danny Nedelko
7 Divide & Conquer
8 1049 Gotho
9 Samaritans
10 Television
11 Great
12 Love Song
13 White Privilege
14 Gram Rock
15 Benzocaine
16 Exeter
17 Cry To Me
18 Well Done
19 Rottweiller
Idles' Brutalism is on our list of 10 Essential Bristol Albums.