Irreversible Entanglements' "Bread Out of Stone" is a meditative jazz hypnosis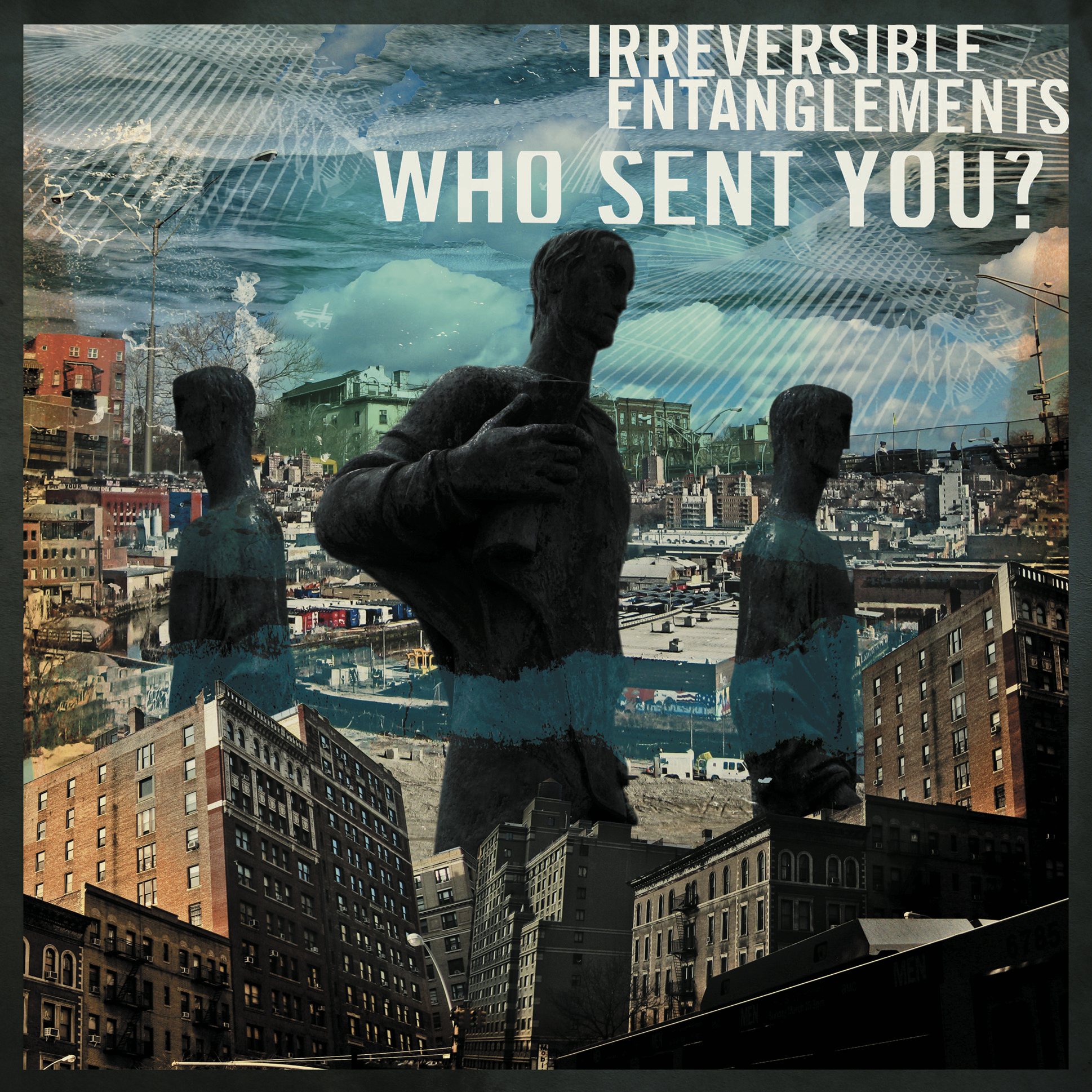 Philadelphia artist Camae Ayewa, also known as Moor Mother, does not mince words nor suffer fools. Her spoken word pieces arrive with punk-rock discharge or razed devastation, always landing that knockout hit of gruff circumstances. Irreversible Entanglements, the free jazz collective signed with International Anthem, weaves aggressively intense Black forms of rhythmic expression, illustrative, gut-wrenching poetry and complex beats into evergreen tapestries that ease and veil on their début Who Sent You?.
Saxophonist Keir Neuringer, trumpeter Aquiles Navarro, bassist Luke Stewart, and drummer Tcheser Holmes join Ayewa on the meditative, hypnotic "Bread Out Of Stone" which eerily operates under the tiniest younger cousin guise or a deconstructed version of Oliver Nelson's 1960 jazz classic The Blues and the Abstract Truth. "Stone" uses a bleak bass pattern to ground into the ears poet/MC Moor Mother's list of metaphysical magic words—a recipe for how they've been able to use their instruments and implements to "make bread from stone." The effect—bass, drums and hand percussion—is essentially the polar opposite of the overall tone of the complete album. As the last track, we get those singed embers from the billowing fire that eventually smolders out from the noisy anthems and glorious cosmic bluster before.
From Who Sent You?, out March 20 via International Anthem
John-Paul Shiver
John-Paul Shiver has been contributing to Treble since 2018. His work as an experienced music journalist and pop culture commentator has appeared in The Wire, 48 Hills, Resident Advisor, SF Weekly, Bandcamp Daily, PulpLab, AFROPUNK and Drowned In Sound.