Jawbox strived to be the best version of themselves on For Your Own Special Sweetheart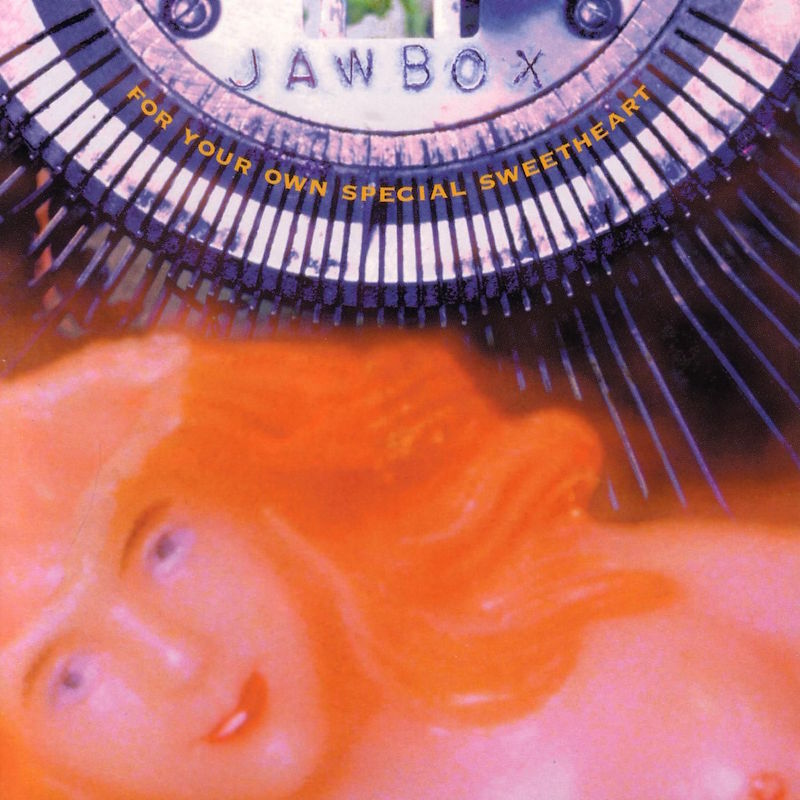 Blueprint is a monthly feature that takes an in-depth look at influential post-hardcore, art-punk and noise rock albums released in the past 30 years, featuring commentary from the artists themselves
---
There will never be another moment for the music industry that looks anything like the mid-'90s. In hindsight, it seems surreal—even irrational. The success of Nirvana and the peak of "alternative" led to a brief period where indie rock was the sound that major labels wanted. There's a certain logic to this: An underground success story from a regional scene produced one of the biggest rock albums of all time, and if it could happen once, it could happen again. It arguably did a handful of times; albums by bands like Weezer and Oasis each sold millions of copies, as did Nine Inch Nails, whose own independently-released debut preceded the commercial breakthrough of Nevermind. But amid this frenzy of freshly inked contracts, more head-scratching examples such as Mr. Bungle, Foetus and Steel Pole Bathtub proved just how anomalous a time it was, one followed by a pretty nasty hangover for many involved.
At the time, however, Washington, D.C.'s Jawbox seemed like the prime candidate for making the leap to a bigger label, a bigger budget and wider distribution. The band released their debut album Grippe in 1991, followed shortly thereafter by Novelty in 1992, and though they harbored the abrasive punk energy of Dischord labelmates Fugazi, Jawbox had a way with pop hooks. "Static," from Novelty, balanced the group's raw, dissonant power with a melodic sensibility that clearly made Atlantic Records hear a hit in chrysalis. In fact, the label raised the idea of actually re-recording the song for the band's first Atlantic release, which was the only request that they didn't like. But with 1994's For Your Own Special Sweetheart, Jawbox released what became the most highly acclaimed album of their career, and it was a record they arguably couldn't have made without the resources that signing with Atlantic afforded them.
The process of joining the label, however, was still a strange experience. Jawbox signed to Atlantic Records upon being scouted by A&R rep Mike Gitter, a friend of the band and a punk fan who grew up in Boston's hardcore scene. Gitter's introduction of the band to the label's head, as guitarist/vocalist J. Robbins recalls, was a brief but telling exchange.
"When he took us to meet Danny Goldberg who was president of Atlantic at the time, he barely got off the phone," he says. "I remember him saying something to us like 'honestly, I don't really get you guys, but I trust Gitter and that's enough for me, welcome to Atlantic Records.'"
Recorded with Ted Nicely over the course of seven weeks in the studio, For Your Own Special Sweetheart proved to be something of an endurance test for the band. Their two previous albums were recorded in a matter of days, not weeks, and they weren't sure what to do with all the extra time. But once they began tracking—using a click for the first time—the band realized they weren't as well prepared as they thought they were, and much of the time spent in the studio involved breaking away from old habits and becoming more disciplined musicians. In other words: It was a lot less punk rock.
That process produced an immaculate set of stunningly detailed post-hardcore, a unique blend of punk energy and artful arrangements that, in 1994, sounded like an anomaly on any label, let alone one that had released music by artists like Led Zeppelin. The finished product is one that sounds impeccable, but ultimately was the product of working harder as a band than they had before.

"We were going in thinking 'we rehearsed these songs a lot, we'll just bash em out live, and we don't know what we'll do with all this time.' And it turns out my idea of ensemble playing and all of that was very punk rock and it wasn't as musical as it could have been," he says. "So getting into the studio with Ted Nicely, that was the first time Zach had ever played with a click track, and that was the first time I had ever played with a click track, so when I listened to my takes, it just sounded like shit. I had all these bad habits of playing that I had never put under a microscope before. Ted was extremely detail-oriented. But for Bill and me, and especially for me, it was boot camp on the guitar.
"If you book that much time in the studio, you think, 'When are we going to bring in the string quartet?'" he adds. "And you end up feeling good that you have these platonic-ideal presentations of what this band sounds like at its very best—with nothing extra. It was really like going to school."
The sound of the album was a marked transition from the grittier, more hardcore-rooted albums Jawbox previously released. Though still carrying the immediacy and intensity of D.C. punk, For Your Own Special Sweetheart found the band embracing stronger melodies and more intricate arrangements. Their songs became more accessible as they were growing more sophisticated, Robbins and Bill Barbot's guitars entwined in harmony while Kim Coletta's gave the songs a heavier anchor. Drummer Zach Barocas, having joined just a year earlier, likewise brought about a dramatic change in M.O. for the band, his style of drumming considerably different than that of previous drummer Adam Wade, who joined Shudder to Think after leaving Jawbox.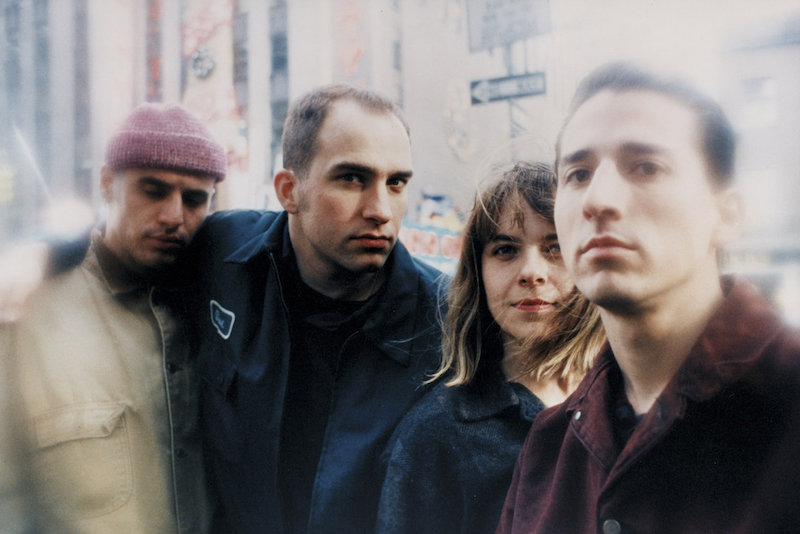 The 13 songs on For Your Own Special Sweetheart are taut, muscular and impeccable—no doubt a result of the hard work spent during all those weeks in the studio. But it also feels more compositionally exploratory than most punk albums at the time, showcasing a jazzy sense of space in "Green Glass," a tense push-and-pull between noise and structure on "Jackpot Plus!" and the strange blend of groove and dissonance as promised in the title of "Cruel Swing." Jawbox reached a new level of songwriting and musicality on For Your Own Special Sweetheart, to which Robbins heavily credits Barocas' contributions.
"Zach is really a composer on the drumkit," Robbins says. "That's always been his kind of mission, so he's amazing to play with because he'll just set up a rhythm, and you can kind of do anything and it'll sound cool, because he's already playing the core of it. It was a really different way to write for us.
"A good example is 'Savory.' When I brought it to the band, I thought it was like a Helmet song," he adds. "It was this heavy thing. And then as soon as he added that rhythm, it elevated it. And that's the cool thing about having a band—that someone else can look at a song in a different way than you ever thought."
The album yielded two singles: "Savory" and "Cooling Card," both of which were made into videos that aired on MTV's 120 Minutes. "Savory," more than any other song, has become an iconic song for the band, its juxtaposition of harsh riffs, an almost drone-like constant chord presence throughout and lyrics critiquing objectification of women's bodies making it an immediate standout on the album. It's also lived a life well beyond the band's own, having later been covered by Far, featuring The Deftones' Chino Moreno. Yet another song, "Reel," was a personal favorite of Robbins'. It's a covert pop song; the opening is an abrasive clash of Robbins yelling "Listen!" against an almost Gang of Four-like guitar scratch. It's a shock to the system, but in short order the song crystallizes into something oddly pretty, driven by stunning vocal harmonies and guitar arpeggios. No one outside of the band heard it as a hit, however.
"'Savory' was the song that…people seemed to latch onto the most," he says. "And I think that we thought that 'Cooling Card' was the most conventionally structured song, probably, but I thought that there's a song on that record called 'Reel' that I thought was one of the best songs that we ever wrote, and to me, that had this sort of super-melodic, single-ish quality, but that's a song that nobody actually seemed to give a shit about. We didn't know."
For Your Own Special Sweetheart would have been viewed as a success by indie standards, selling tens of thousands of copies (Robbins recalls the number being around 60,000, though a recent NPR story states it was closer to 100,000). Though by Atlantic standards, that fell well below expectations, and with their next album, 1996's equally outstanding if underrated Jawbox, the band was moved to TAG, a subsidiary reserved for "developing artists" that Robbins said "barely had a chance to exist." And by 1997, the band had broken up.
Robbins recognizes how strange the idea of a band like Jawbox achieving massive commercial success was, remarking that their label didn't understand that they were "a weird little indie band that wants to do our own thing." But in that brief period, they landed a couple of videos on MTV and embarked on a tour with Stone Temple Pilots, and more importantly, made a great record that's still revered more than two decades after it was released. Robbins says he's really proud of what they made, and likewise expresses gratitude at being given the opportunity to have the kind of backing to allow them to make it. Atlantic might not have understood how to market the band, but that didn't stop them from creating a singular piece of art.
"We lucked out with Atlantic Records and the time that we signed, because it was in that moment where labels didn't really know what they were supposed to expect from indie bands," he says. "So in the case of us, they just let us do what they were gonna do, because they didn't know how to shape it, and they kind of figured anything would go. And that was a very brief moment of grace that we just kind of happen to land in."
***
Buy this album at Turntable Lab
---
Support our Site—Subscribe to Our Patreon: Become one of our monthly patrons and help support an independent media resource while gaining access to exclusive content, shirts, playlists, mixtapes and more.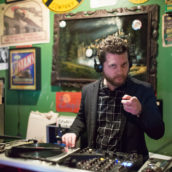 Jeff Terich
Jeff Terich is the founder and editor of Treble. He's been writing about music for 20 years and has been published at American Songwriter, Bandcamp Daily, Reverb, Spin, Stereogum, uDiscoverMusic, VinylMePlease and some others that he's forgetting right now. He's still not tired of it.