Jawbox : For Your Own Special Sweetheart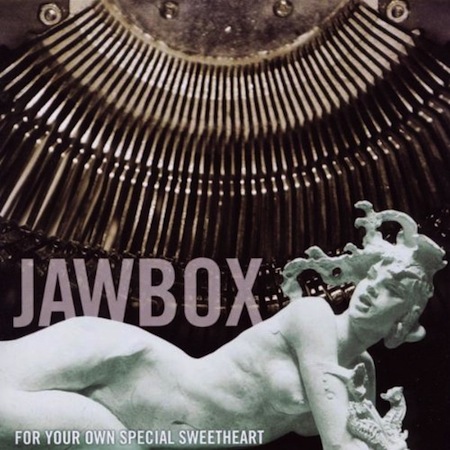 Truly Great
The kids are united. And so I've heard via too many old-school hardcore gang-vocal choruses to mention, they will never be divided. But when Jawbox released their major label debut, For Your Own Special Sweetheart, the punk rock youth expressed an unhealthy bit of cynicism about the first band to jump ship from the then-sanctified hardcore homebase Dischord to greener, major label pastures. Yet the worries of the cynics and the purists were all for naught: the move would result in what would become their best album yet, and a landmark album in indie rock history.
What made For Your Own Special Sweetheart stand out at the time was its defiance of all things punk or pop. It was chaotic. It was catchy. It was fun. It was unsettling. It was ugly. It was beautiful. And it maintained this balance without ever teetering too far into either category. Begrudging fans who forgave the band for taking a shot at a wider audience would soon learn how much the band grew since Novelty. While that record was unusual at the time, Sweetheart was absolutely revolutionary when it was released.
Beginning with samples of poetry and bass string scraping, "FF=66" launches the album headfirst into the manic rhythms of Zachary Barocas and merciless bass pounding of Kim Coletta. Singer/guitarist J. Robbins screams "This code is cracked/I don't expect whatever I spat out to stick" over the feedback and rumbling, before a split-second transition transforms the song from barely contained cacophony to rock anthem, Robbins and guitarist Bill Barbot harmonizing "Reified and refined/blurring every line". In just that line, the band seemed to have summed up the record — a new version of the band, refusing to be pigeonholed and standing apart from both traditional hardcore and radio-friendly alternative rock.
Like onetime labelmates Fugazi, Jawbox often focused on social issues in lyrics. Robbins sang about the objectification of women in "Savory," a song that ironically became a single with accompanying video that was shown on MTV a handful of times, most likely achieving a ratio of one showing to every 20 of Wreckx-N-Effect's "Rump Shaker." If that. The song itself was a simple, but atypical achievement in balance, heavily chugging power chords carrying a melody underneath a woozy, atonal chord progression. It was gorgeous, yet grating, a quality that the band carried through most of the album.
Probably the most accessible track on the record is "Cooling Card," a more straightforward, four-chord rock song with a catchy chorus and more melodic delivery on the part of Robbins. Yet, unfortunately, this song received much less attention than "Savory," and thus had little potential of gaining any radio airplay. Regardless, it totally rocks.
"Cruel Swing" shows the band's more technically proficient side, charging through a 5/4 signature with hardcore intensity. It's an example of just how brilliant Jawbox were at writing songs. Despite the somewhat difficult time signature, the band pulls it off as if it were a standard 4/4, leaving the song as listenable as it is uncompromising.
No song on Sweetheart comes close to "Reel," however, one of the band's more unusual tracks, and one of its best for that very reason. From the first second, Robbins screams "Listen/ there is no use in trying to explain," over a seemingly rhythmless and atonal guitar riff that leaves the listener with audio vertigo. The sheer harshness is enough to incite you to hit the skip button, but within seconds, the melody reveals itself amidst the turmoil. In one of the most genius moves in music history, the near unlistenable transforms into a more straightforward punk rock song, which then morphs into a blissful chorus that could convert the most brusque of critics.
Thanks to deSoto records earning back the rights to the album, fans may have the opportunity to get their hands on Sweetheart after its going out of print several years ago. Though some turned their backs on Jawbox initially, Sweetheart has the makings of being legendary, much like Pink Flag and Entertainment!, long after critics and fans realize their mistake in missing it the first time around. For Your Own Special Sweetheart is the quintessential post-hardcore album. Not Repeater, not Songs About Fucking and not End on End. Though Fugazi, Big Black and Rites of Spring laid the groundwork for post-hardcore, Jawbox created something entirely new and interesting out of it, and with For Your Own Special Sweetheart, made the genre's first perfect album.
Similar albums:


Quicksand – Slip


Burning Airlines – Identikit


Mission of Burma – Vs.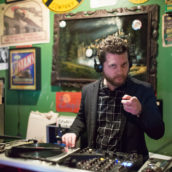 Jeff Terich
Jeff Terich is the founder and editor of Treble. He's been writing about music for 20 years and has been published at American Songwriter, Bandcamp Daily, Reverb, Spin, Stereogum, uDiscoverMusic, VinylMePlease and some others that he's forgetting right now. He's still not tired of it.