Sigur Rós' Jónsi and Swedish artist Carl Michael Von Hausswolff announce collaboration, Dark Morph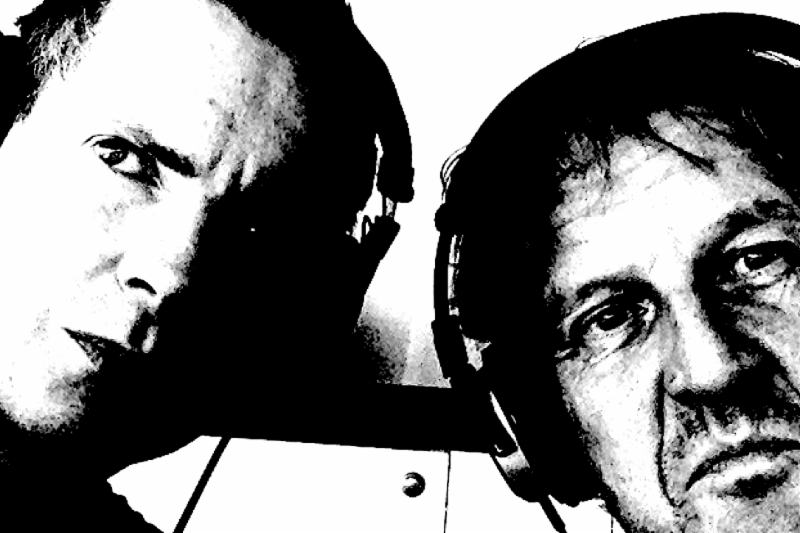 Sigur Rós' frontman Jónsi and Swedish artist Carl Michael Von Hausswolff have announced a new collaboration called Dark Morph. Their self-titled debut album will be released on May 10 via Krunk and Vinyl Factory, and the project was inspired by their own concerns about the potentially catastrophic environmental changes happening in the oceans. The project began while on a research vessel in Fiji, and the duo sampled the sounds of aquatic animals like whales.
Von Hausswolff says in a statement: "While we were on the boat I started to take the recordings, manipulate them and mutate them into drones or other types of musical functions-so we could use the sounds as instruments for building compositions. We decided, 'Let's try not to have them sounding too much like real sounds, let's turn them into something else.' When I had done some drones, some long tones out of a bird or something, I gave it to Jónsi and he started to peel off certain types of melodious things, and then play it to me. And then we started to just throw the ball back and forth."
The first track to be released from the album is "Beka Yalo." Listen to it below.
Dark Morph tracklist:
1. SO(NG)QE
2. URA DARDANELLA
3. BEKA TOVUTO
4. TOVUTO
5. KAVURA
6. WAI
7. BANI MANUMANU
8. BEKA YALO
Sigur Rós' Ágætis Byrjun is on our list of 10 Essential Post-Rock Albums.