Kamasi Washington announces concert film, Live at the Apollo Theater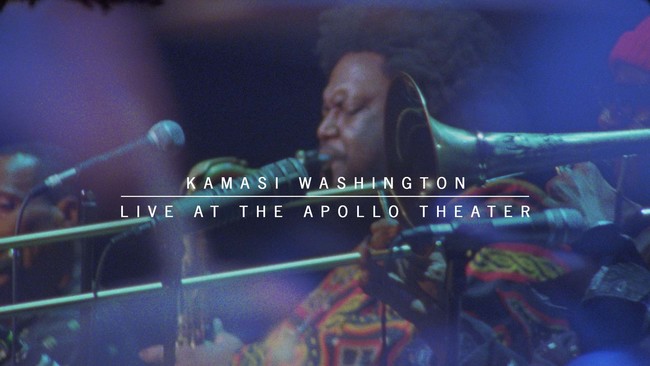 Kamasi Washington has announced a new concert film produced by Amazon Music titled Kamasi Washington Live at the Apollo Theater. The film will be released via Amazon on Thursday, February 6, and features Washington's performance at the legendary theater from February 2019. The film also includes behind the scenes clips and a view into the artist's creative process.
"Playing at the Apollo Theater is one of the greatest honors that a musician can have," Washington says in a press release. "When I walked down 125th Street from my hotel in Harlem and saw my name on the marquee I almost couldn't believe it. To be a part of that prestigious group of brilliant musical minds was truly humbling for me. To say that night was one of the most amazingly special nights of my life is a grave understatement. I'm so happy and thankful to be able to share this moment with people all over the world. I hope you all enjoy it as much as I did!"
Watch the trailer here.
Washington also released "The Bombshell's Waltz," a previously unheard track originally recorded for his self-released album The Proclamation in 2007 but never widely distributed or streamed. Hear it below.
Kamasi Washington's The Epic is on our list of the Top 150 Albums of the 2010s.