Katy J Pearson : Sound of the Morning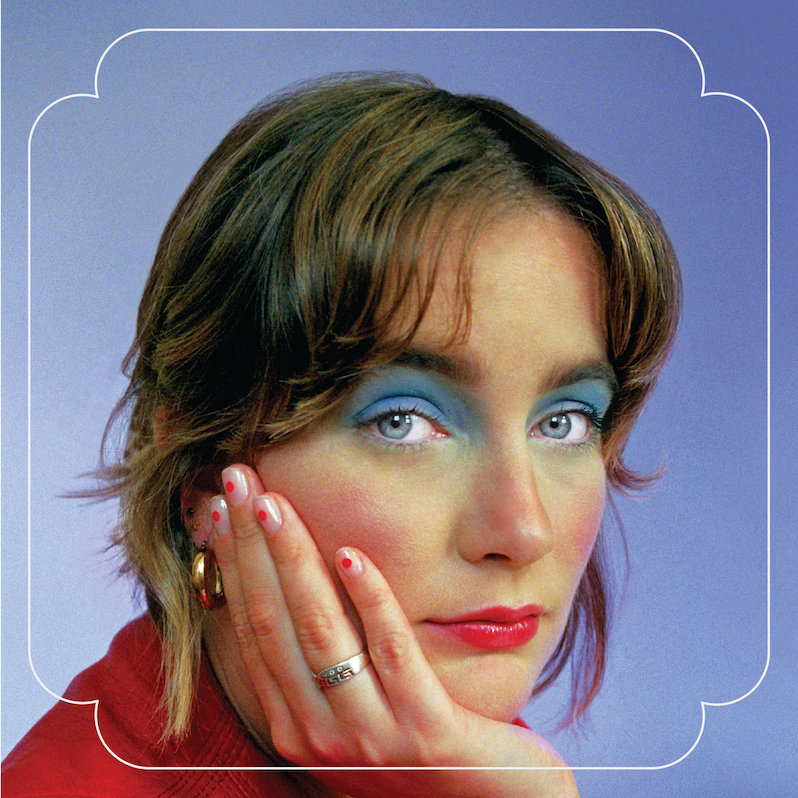 It wasn't so long ago that music fans and critics openly ragged on adult contemporary as a rite of passage. The entire genre allegedly comprised treacly pablum and tender feelings designed exclusively for moms in minivans. An entire generation rejected those sounds, preferring songs that expressed emotions with heart-on-the-sleeve intensity—no matter the genre. However, the soft rock of the '70s and '80s has recently experienced a slight resurgence. Artists such as Kevin Morby, Father John Misty, and The War on Drugs have built entire careers on updating and reinventing the music of acts such as Bread or Boz Scaggs. A generation of music fans that didn't experience it the first time now adore acts that embrace nuance, discomfort, and malleability. By taking slightly more care in how they express emotions, these musicians can hone greater songwriting acumen, production flairs, and compositional skill. 
This is the environment into which Katy J Pearson strides with confidence. On her new album, Sound of the Morning, she delivers delightfully quirky singer-songwriter fare matched with upbeat pop-rock arrangements that would have been a perfect fit for '70s AM radio. Released on Heavenly Recordings, this 11-song project combines the chill vibes of Laurel Canyon with the sentimentality of '80s pop radio to delightful results. It's as if Joni Mitchell, Patty Griffin, and Destroyer collaborated across the decades to create thoughtful, yet catchy folk tunes.
It all starts with Pearson's expressive vocal range. Sitting comfortably in a high alto, she can both dip down low and reach for the heights as a song demands, complete with the rare break to seal the deal. She also displays a deft lyricism about a variety of grownup ideas and motifs including romantic misunderstandings, anxiety about relationships, and making sense of love, as well as feeling stuck in a dead-end situation and needing to grow so she can find a way out.
Despite this being a solo project, the album is rich with full-band arrangements. The production is bright and clear, allowing space for each instrument and vocal in the mix. It's also easy to become enamored with the superb musicianship in that the songs feel both light and substantive—the players are in sync, which means everything is intentional and nothing is overwrought. Crisp drums, warm guitars, lovely horns, and intricate piano phrasings flow together to create pristine arrangements packed with delicate flourishes.
"Talk Over Town" reeks with a delicious War On Drugs aesthetic, including spacey guitars, echoing vocals, and driving drums. The chorus erupts into a rich crescendo as Katy asks a simple question: "Can you show me something I'm missing? Is it something I can live without?" On "The Riverhead," the tempo slows down slightly, evoking a steady stroll between lovers as they walk around the banks of a lake in a park. The mood and lyrics call to mind a serious relationship about the future couched in pleasant memories of the past.
With "Float," the tone takes a melancholy turn, as Pearson openly questions the long-term viability of a relationship. She plaintively sings about wandering the halls of their home, looking at pictures on the walls, and getting tired of pretending that her heart is fully committed. "Game of Cards" channels Fleetwood Mac by first fusing loping verses to a caustic chorus and then comparing a late-night chat with a partner to a high-stakes hand of poker. The album closes with the luscious "Willow's Song," a tune that features effervescent guitars, supple drumming, creeping string-centric synths, and well-timed horn bleats. It's a jaunty minor key affair that serves as both a mission statement for the project as well as a farewell note to the tumultuous relationships she's chronicled.
Sound of the Morning represents a profound progression in the career trajectory of Katy J Pearson. Like her musical forebears, she couches heavy feelings in immaculate, danceable pop grooves. The chord progressions seem familiar, but she turns them inside-out with artful aplomb so that listeners feel comfortable but never bored. Moreover, the sublime pacing to the track listing allows for terrific control of the emotional ebbs and flows. Pearson also knows how to express strong, yet realistic emotions with a matter-of-fact tone that belies her relative youth. She's unafraid to face tough situations, preferring to persevere even if the journey isn't easy or the resolution very clean.
---
Label: Heavenly
Year: 2022
---
Similar Albums: