Keane : Under the Iron Sea
A local Seattle radio station put together a Christmas concert a few years back that featured six of the hottest up-and-coming `alternative' bands at the time, three European and three American. While most locals probably came to see Modest Mouse, each band had its own respective fans, crowding the stage and cheering at each set. If you're scoring at home, the Europeans actually ended up taking home the title with two out of their three bands beating out one good set from the Americans. On the US side, headliners Modest Mouse spent entire song-length pauses between numbers and were just outright sloppy. An appearance by the Sonics mascot Squatch didn't help their cause any. The Shins weren't ready for such a large space as the Key Arena. Their sound was awfully quiet and their banter too subdued for such a large audience. Only the Killers and their Vegas-learned showmanship made an impact that evening. On the UK side, Snow Patrol were fair enough, most of the fans only knowing one song, and since they were the first band to play, people were mostly waiting for them to leave. Franz Ferdinand outdid the Mouse as the penultimate act, with one of the most dynamic and energetic stage shows I've ever seen. The biggest surprise for me was Keane. I was already a big fan of their debut, Hopes & Fears and its operatic piano driven rock, but their ability to put that into a live show was impressive.
Fast forward to two years later and Keane's sophomore release, Under the Iron Sea. Whereas Keane, Part One was more of the `Hopes' side of the coin, Part Two concentrates on the `Fears.' Having gone through two years of touring and hanging out with no one but each other has taken its toll on the trio and its evident in the lyrics. In the haunting opening track, "Atlantic," singer Tom Chaplin expresses his loneliness and fears of getting old without a mate. The first single release, the superbly crafted "Is It Any Wonder?," lays on the effects. Just as Coldplay fans tended to forget that there was a guitarist in the band on their second album, A Rush of Blood to the Head, so Keane fans will forget that they don't have a guitar player among the multi-layered synth tracks on Under the Iron Sea. Keane used to be a covers band before their debut, playing songs by the likes of U2, and once hearing that single, you end up asking the exact same question the song does. It starts out like Achtung Baby's "The Fly" before settling into a recognizable Keane groove. Just as in the opener, Chaplin openly says he's tired, uptight and lonely. "Nothing in My Way," "Leaving So Soon" and "A Bad Dream" continue in the same Keane Mark Two vein, with effects laden catchy pop songs. Finally, the old beloved band makes an appearance with the stripped down "Hamburg Song," showcasing the incredibly talented voice of Tom Chaplin and the piano playing of Tim Rice-Oxley. There are hundreds of voices in the rock world that benefit from the studio, but after seeing live, it's obvious that Chaplin has the natural goods.
"Put it Behind You Now" is vintage Keane as well, but is reminiscent of one of the more upbeat tracks like "Bend and Break." While the tempo of each song may vary, the lyrical themes are the same; loneliness, doubt, heartbreak, fear and pain lurk around every corner. "Crystal Ball" is one of those songs whose upbeat tempo belies its contents as the chorus seems joyful and celebratory while Chaplin fears he's `fading out' and hoping for a sign that `life is beautiful.' In a way, there's a relevance to Tears For Fears' debut album, The Hurting. Roland Orzabal and Curt Smith took songs about their painful upbringings and put them to pop beats. Keane take the same idea and make it work on Under the Iron Sea. Keane take it one step further, however, by not only juxtaposing pop with pain (that's been done and done to death), but also by using the original ideas behind famous fairy tales, you know, the ones that were used to scare kids. Rather than the Disney-ized versions of such tales as Snow White and The Frog Prince, Keane takes cues from the original Brothers Grimm versions, making them the stark moral lessons they were intended to be. "Crystal Ball" uses the `mirror, mirror on the wall' bit to display self-doubt while "The Frog Prince" warns against trying to be something you're not. Keane's piano-pop fits these songs perfectly, adding one more interpretive layer to the typical pop music strata.
Upon first listen, hardcore Keane fans, and relying on my memories of the concert they were all tween-age girls, might not instantly connect with Under the Iron Sea. But looking at it lyrically and as a contrast of ideas, the exploring of Sea's murky depths will yield untold treasures. As long as there's no singing Jamaican crabs, that'll be fine by me.
Similar Albums:
U2- Achtung Baby
Coldplay- X & Y
Turin Brakes- Ether Song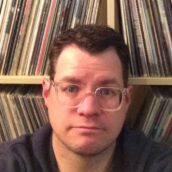 Terrance Terich
Terrance Terich firmly believes that 1985 is the best year for music. He lives near Seattle with his books, movies, and music.